As you know, we absolutely love the Travel Backpack from Standard Luggage that we received earlier this month. It's a great addition to our travel gear, but the person behind it is even more interesting. It's not often that we get to talk with the guys who actually create great stuff. After chatting with Ryan a bit through email it became clear that he was more than just a guy who saw a niche in the marketplace. Instead, while he is clearly a business person creating an awesome product he's doing it out of his personal passions, and experience as a seasoned traveler too.
We recently published our review of the Travel Backpack but it's always interesting to learn more about the people who create great innovative products, so lets meet Ryan Chong of Standard Luggage!
What's your favorite place to visit?
Vietnam was the most pleasant and interesting place I've ever visited. I fell in love with the beaches, food, and UNESCO heritage sites. Best enjoyed by renting a motorbike and wandering aimlessly.
What frustrates you most about traveling?
Being identified as as a foreigner and being bombarded with people trying to sell you something.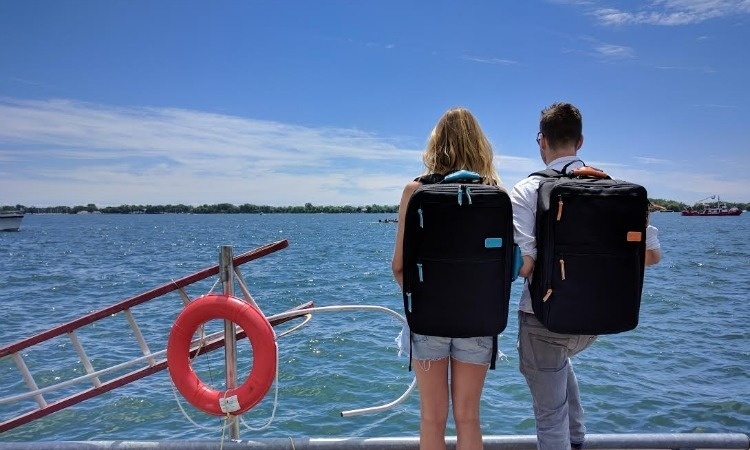 Why did you create the Travel Backpack?
The Travel Backpack was really a coming-together of 3 passions: Travel, Gadgets, and Design. The a-ha moment came while solo travelling through South-Asia out of a sport backpack that just wasn't cutting it. I was seeking something more functional, tech-friendly, and purpose-built for my travels.
Where's one place you have never been but would love to take a bunch of your friends to?
Burning Man (Black Rock City, Nevada)... Actually I'm going this year :)
What's your favorite travel tip?
When you go to a new place, the first stop should be the local market, whatever it may be. Interact and talk with local merchants. Find out what people do well there. Look at the things they sell. Also, you're also guaranteed to pick up a great local meal.
It's time to pack - roll, fold or just stuff things in?
I'm crazy when it comes to organizing and packing minimal. Roll + Packing Cubes for sure.
What are the "must bring" items in your Travel Backpack when you head out on an adventure?
1. Pack of gum from Canada. Not sure why, but this is always a conversation of interest.
2. My DSLR. Love to capture the moment.
3. Light Hoodie. So versatile and practical. Good for pulling over your eyes when you need to snooze on plane/train.