Toyota is still the master of hybrid cars and crossovers and when the current generation of RAV4 launched in 2019, we were immediately drawn to the hybrid version. Not only did it offer a more exciting driving experience but it also offered the obvious boost in mpgs too. Now, with the RAV4 Prime, Toyota takes it to the next level with a combined 302 hp, 0-60 in 5.7 seconds and an EPA-estimated 42 miles of range on battery alone ... resulting in an EPA-estimated 94 MPGe!
Additionally, I really liked the way Toyota handles the concept of "plug-in" hybrids. For someone like me who lives in an urban loft without the ability to plug it in overnight to charge, the benefit of plug-in hybrid technoly is mostly lost on me. Sure, I can appreciate it and I've used it sometimes just for effect by charging it up if I'm going into a store ... but it's mostly been an irrelevant feature.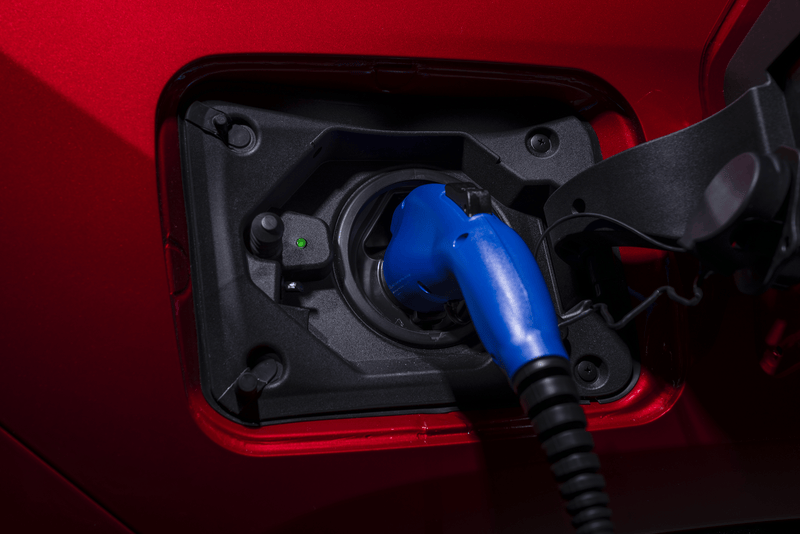 While you can clearly plug the RAV4 Prime into an outlet as well, I liked the fact that you can also simply run the charger while on the highway as well. This essentially functions to offer you the best of both worlds between a traditional hybrid and a plug-in. While this realistically is swapping highway efficiency (charging puts drag on the transmission to generate power) for smoother, lower emissions travel in urban areas ... I really like it.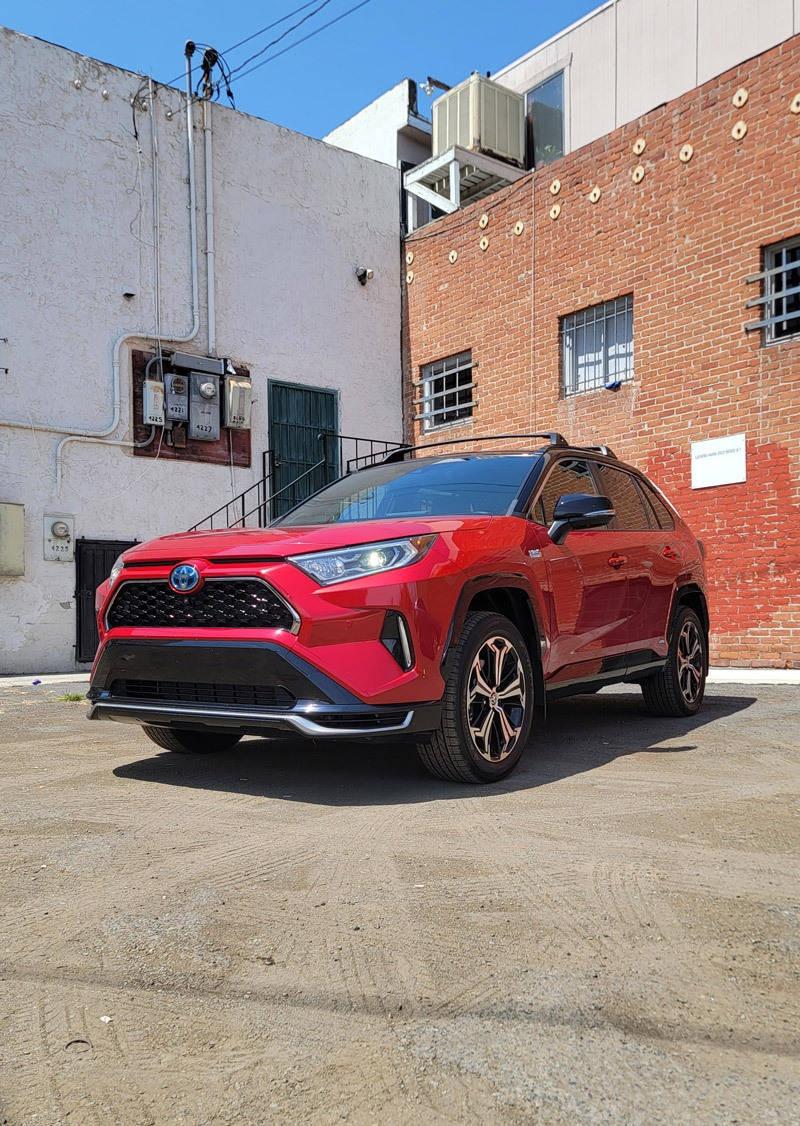 This makes the RAV4 Prime one of the most exciting vehicles in Toyota's lineup and propels it to the top of our list when it comes to which of the manufacturers vehicles that we'd pick for a road trip.
Realistically though, many of these features are really better suited to around-town and urban driving vs long stretches on the highway and so we primarily drove this one around San Diego as well as a quick trip up into the mountains to test acceleration around curves and up hills.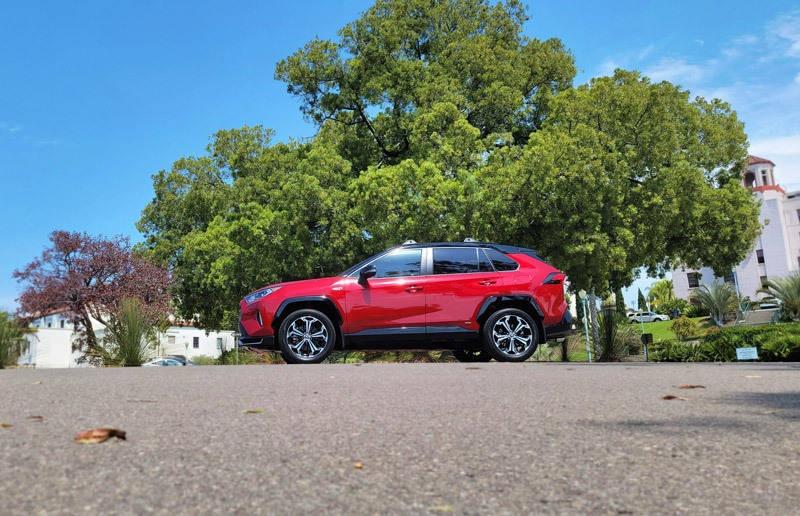 One of the things that was immediately clear here is that the electrification isn't just designed for efficiency but instead, truly adds to the performance of the vehicle itself. For instance, Electronic On-Demand AWD is standard and features a separate electric motor that powers the rear wheels when needed. This includes automatically engaging at startup to make your first few feet of acceleration that much more enjoyable.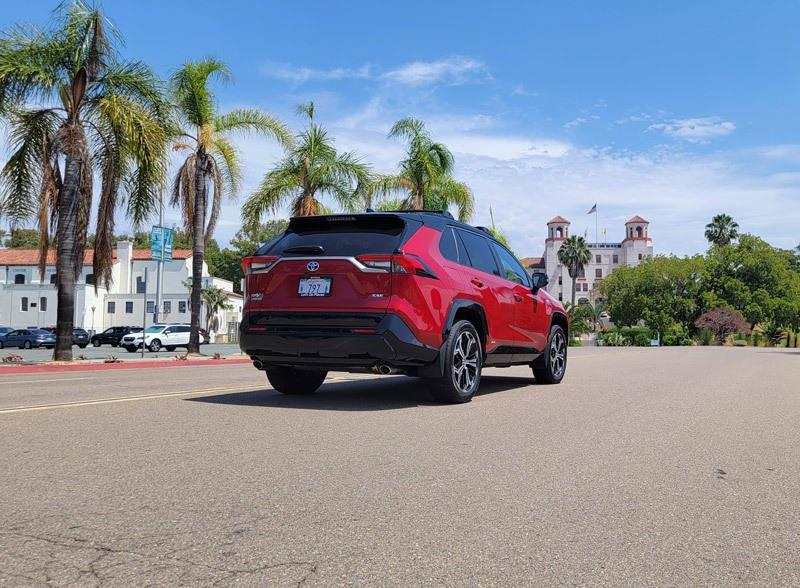 Additionally, the AWD system engages to help with hill-climbing performance as well, making a drive through the mountains far more exciting and fun compared to most other vehicles in the class.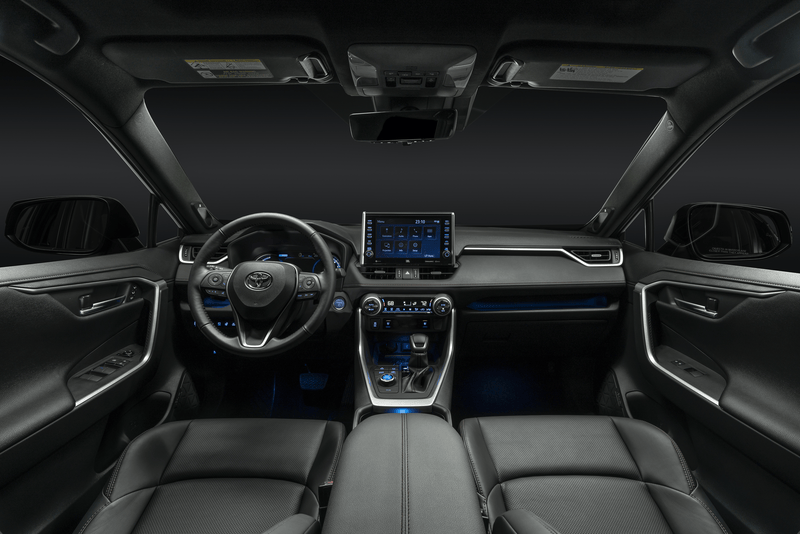 Beyond this, the Toyota RAV4 Prime is pretty much exactly like you'd expect from another iteration fo the platform and comes with standard features including Apple CarPlay, Android Auto and Amazon Alexa compatibility, and available 9″ multimedia touchscreen as well as Head-Up Display.
The 2021 Toyota RAV4 Prime starts at $38,350.