We had the honor of being among the first people outside of Chevrolet to test drive the all-new 2023 Chevy Colorado this week and while the shiny, expensive, fast, comfortable new vehicle is always the one we clamor to drive on trips like this ... I was most impressed with the Work Truck trim. In fact, it is now at the top of my list of vehicles that I'm considering as our "winter car" when I move to Michigan later this year.
For as long as I can remember, the concept of a base model car or "work truck" has always been a vehicle with so few features it was almost a loss leader with so few creature comforts that it was almost uncomfortable to be enjoyable driving. Here though, I was incredibly surprised that even the Work Truck trim.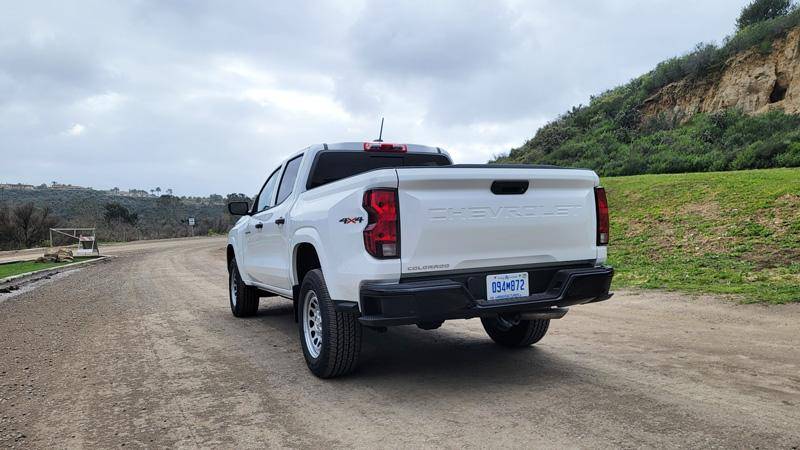 One major reason for this is that Chevy has streamlined the list of options available across the various trim levels. For instance, no matter which truck you buy, from Work Truck to ZR2, it has the same 2.7L engine and the same cab configuration. Unlike how trucks are typically marketed with dozens of different combinations, here it follows a model that will allow them to produce more units faster and with higher quality.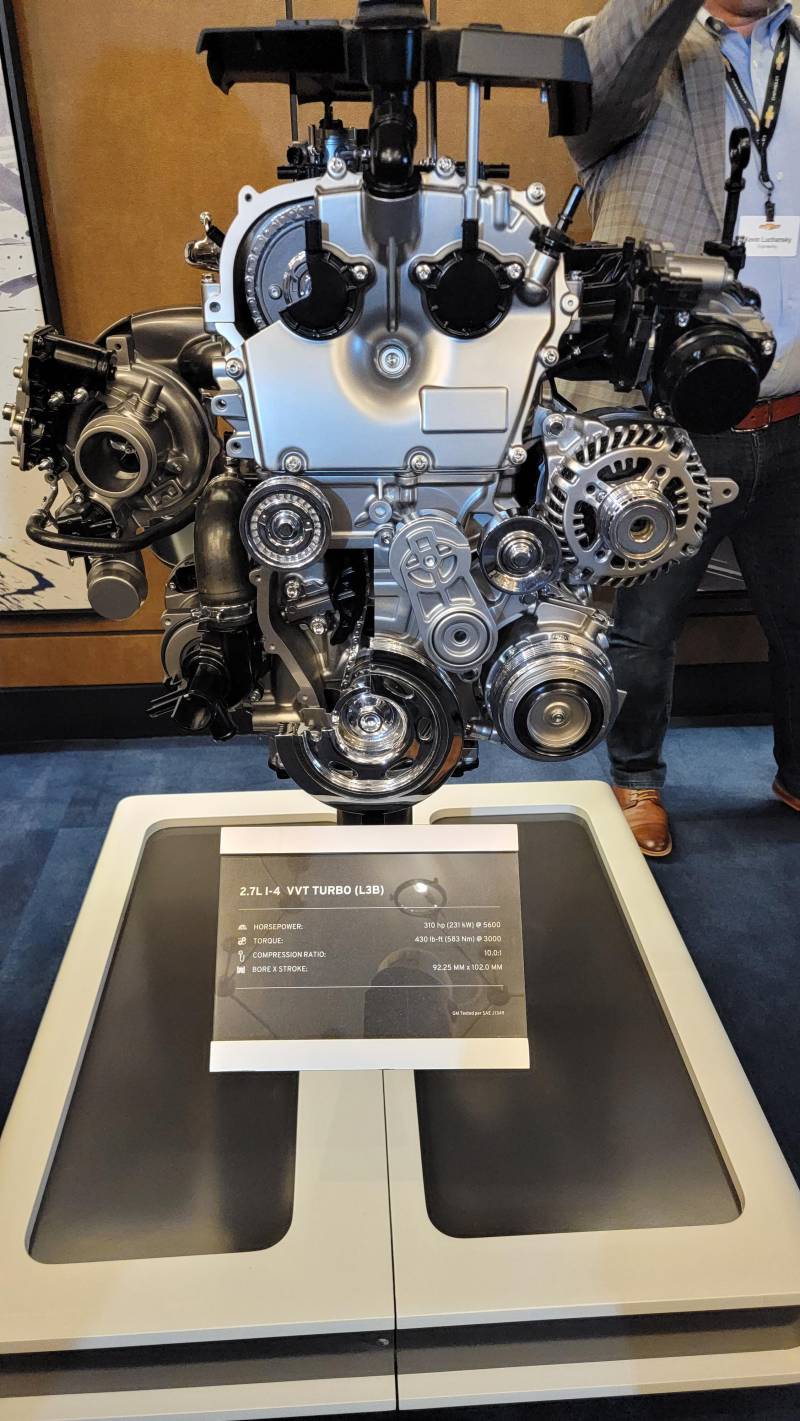 For those of you who are wondering about the comment I made above about the "same 2.7L engine", don't worry - while the engine is the same size and number of cylinders, the three variants each have a very unique personality.
The standard 2.7L Turbo produces 237 hp with 259 lb-ft of torque and offers only 3,500 lbs of towing capacity (though this is more of a limitation on the truck since WT and LT do not have an integrated trailer hitch, though this can be added later - bringing that number up to 5,000+ lbs of towing).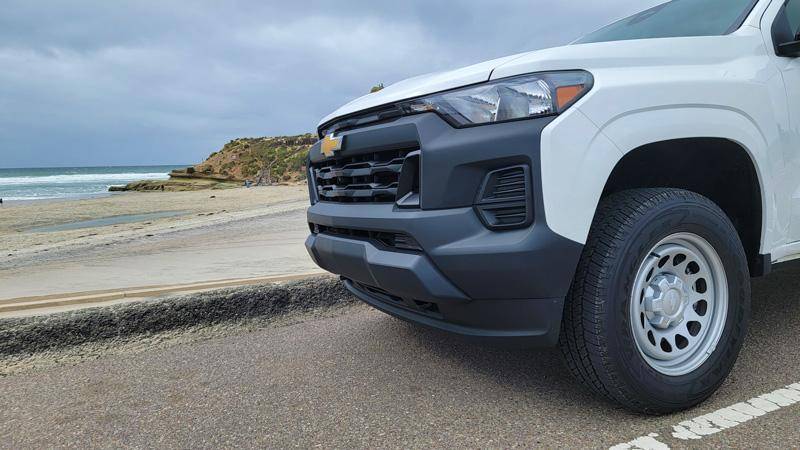 This engine is "adequate" though exactly what you'd expect in a base model. It's a bit noisy and lacks any sort of emotional appeal when accelerating. However, I quickly found myself cruising comfortably at 80 mph with traffic on the highway, so speed isn't really the issue here ... just how I felt getting up to that speed.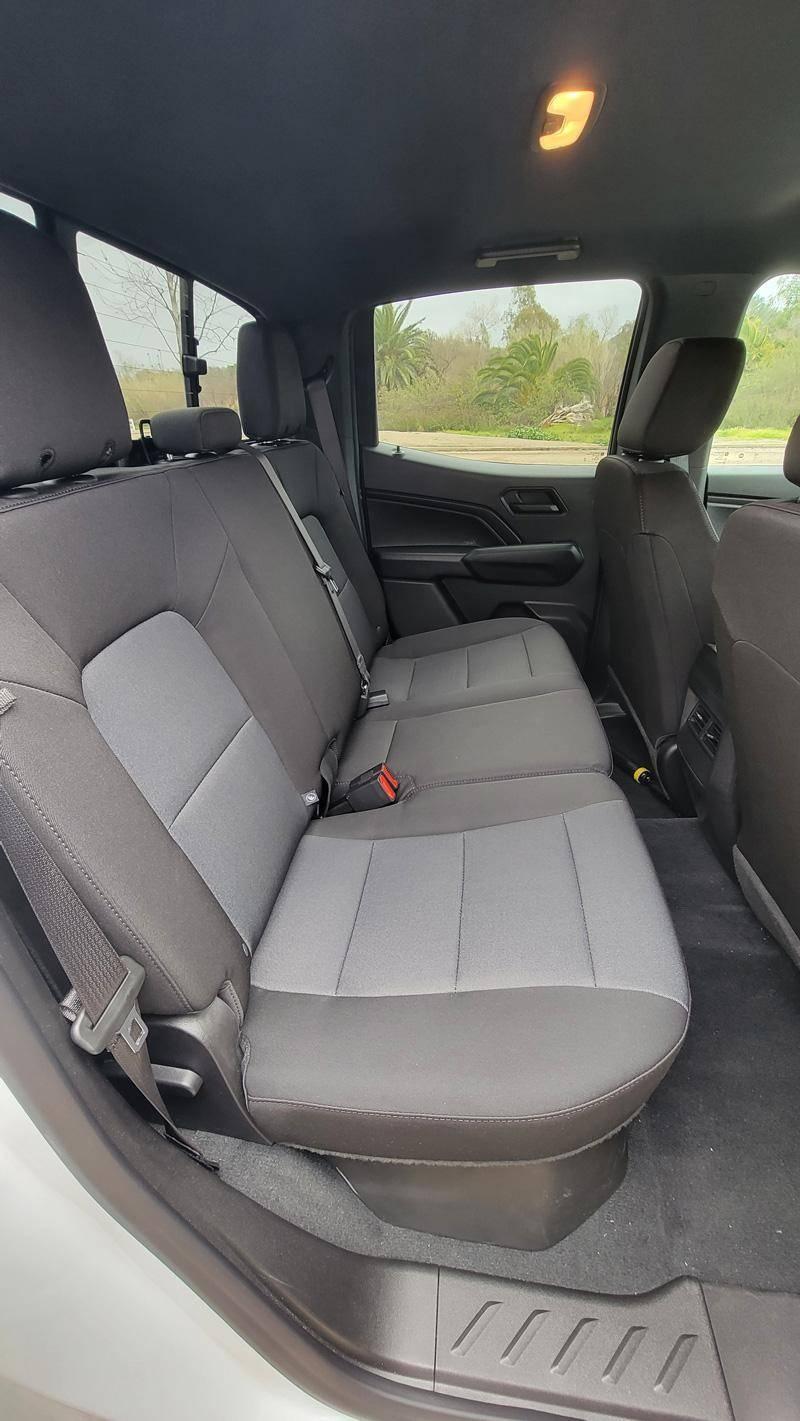 The next step up is 2.7L Turbo Plus - pumping out 310 hp and 390 lb-ft of torque. This is standard on the Z71 and Trail Boss, though yo can also get it on WT and LT trims too. This engine offers a much quieter option that frankly I'd encourage any guy to consider investing in since it can be flashed by the dealer to "unlock" the HO variant that offers the same 310 hp but now 430 lb-ft of torque.
This top-tier High Output variant was the one that I enjoyed the most. It simply sounded great and offered the feeling of acceleration that I like to have in a truck. At only ~$1,200 for that extra 73 hp and 131 lb-ft of torque, it's a great option. In fact, due to the lighter weight of the WT trim due to fewer options ... the 2WD with HO engine makes it the fastest of any of the trim levels!
Starting at a price of about $33,995 for the 4x4, you can purchase it with the upgraded 2.7L Turbo Plus for $35,180.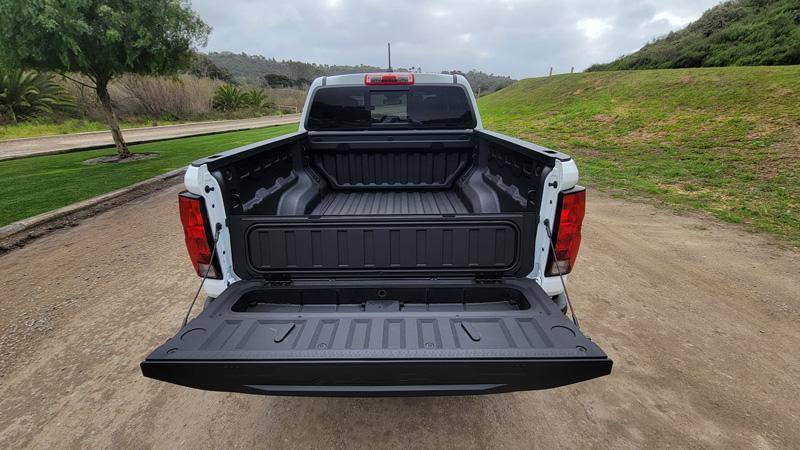 At this price point, you have a great truck that is the perfect option for someone who just wants a comfortable vehicle that they can use to run errands or commute back and forth to work but also feel comfortable on the roads in inclement weather.
Also included standard in this trim are:
Chevy Safety Assist - Automatic Emergency Braking, Forward Collision Alert, Front Pedestrian / Bicycilist Brakeing, Lane Keep Asisst, and other safety features.
11.3" Infotainment Screen and 8" Driver Information Center
Push Button Start
Remote Keyless Entry
Wireless Apple CarPlay and Android Auto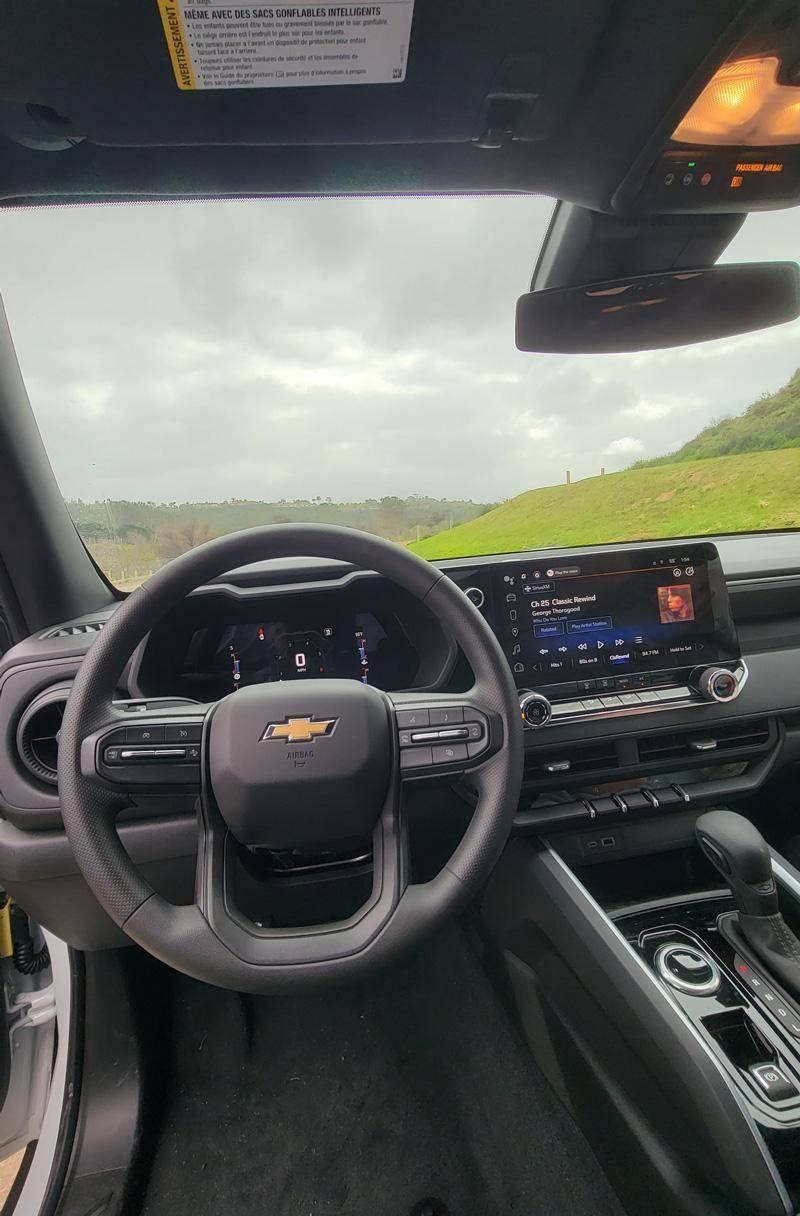 For an additional $950 you can get the HD Surround Vision camera system, Adaptive Cruise Control, and other features ars part of the Technology Package. Though you need to also add one of the two different Convenience Packages as well ($415 or $545)
At a price of about $38,000 for a very well-equipped truck, including destination charges, those people who are looking for a practical but very nice truck have perhaps the best option out there.
In my case, the only debate my wife and I have is if we buy this or spend more and upgrade to the Silverado instead.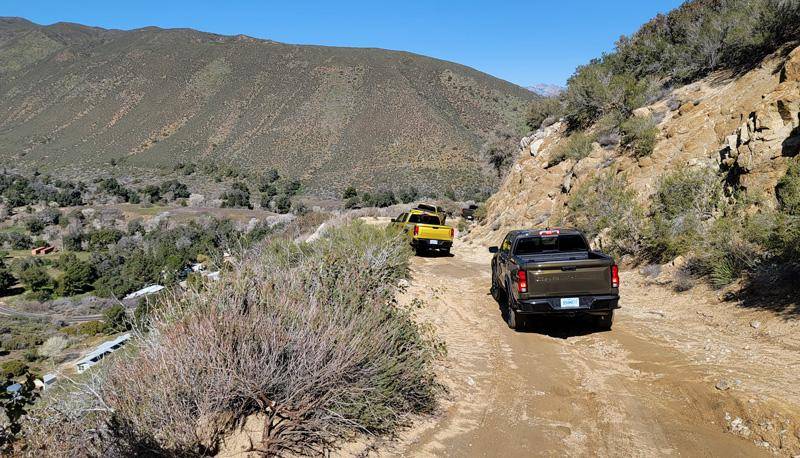 Without a doubt, the elevated trim levels of Trail Boss, Z71, and ultimately Zr2 are going to be more fun. They are also more expensive (though honestly not that much more considering that a well optioned Z71, including power sunroof and all the tech features, is still only $47,000.
While Trail Boss and Z71 are great options that offer experiences that the standard WT trim isn't designed for (such as off-road and heavy towing), the fact remains that most people will never need either of those functions.
For instance, my concern is much more practical than that - I just need something that will do well in the snow (with proper snow tires) but not be something that I hate driving even when the weather is good. The Chevy Colorado Work Truck accomplishes that far better than I thought was possible in a mid-sized truck and I can't wait to spend more time with it sometime soon!