We did more than just eat and drink while exploring San Antonio. It was also a chance to strap into one of the finest trucks on the market today - the Toyota Tacoma. For some reason, we haven't done a lot of truck reviews here, so the last time I have actually driven a truck was years ago in my father's Toyota Tundra. It was a good solid truck and did what it was asked to do ... but it certainly wasn't something I'd aspire to ever own. Times have changed though and today's Tacoma feels bigger than that Tundra and drives almost like a car.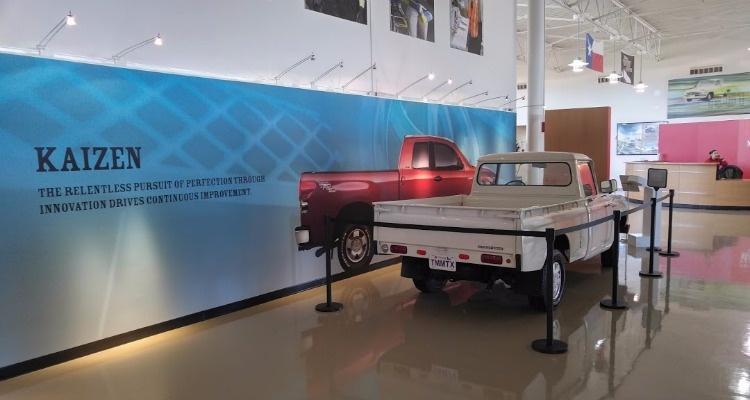 Like many people, I inherited the biases of my youth and Toyota was one them. My parents are loyal Toyota customers having been owners of Camry, Tundra, Avalon, and RAV4 over the years. Of course, that meant that I wanted to do something different. Over the past year though as I've gotten to know the company better I've started to see how and why Toyota has become the largest automaker in the world ... and one with a stellar reputation for quality. It's Kaizen - The Relentless Pursuit of Perfection Through Innovation Drives Continuous Improvement.
So, it seemed only fitting that we start our journey with a visit to the factory where both the Toyota Tacoma and Tundra are born.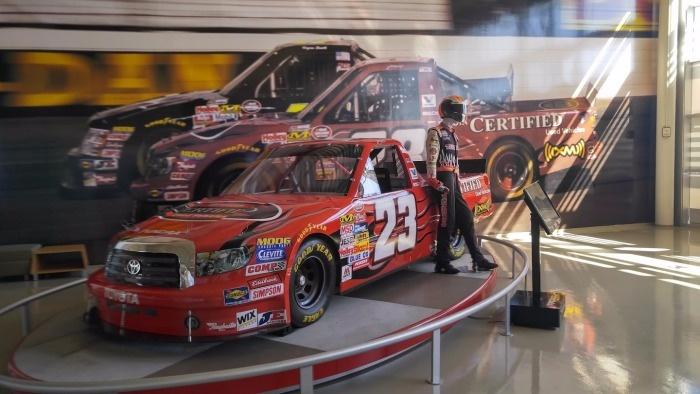 As a NASCAR fan and race fan in general I never thought that Toyota could perform up there with the likes of Chevy and Ford ... but they have and do. It was very eye opening to see the evolution of the brand from that "nothing special good truck" to something that can be the object of envy for any truck lover in Texas (or beyond).
I've had the pleasure of touring a few different auto factories and they are always amazing. The fact that in just a few hours you can take raw pieces of steel and turn it into a fully functional vehicle is simply amazing. One of the things I was impressed with in Toyota's San Antonio plant was that virtually the entire process is "just in time". They don't have rail cars delivering thousands of body panels to a warehouse ... they are actually manufacturing them on-site in partnership with their suppliers.
This allows for a much more nimble production pipeline as well as being able to control for quality and frankly it's good for the environment compared to having to haul stuff all over the country.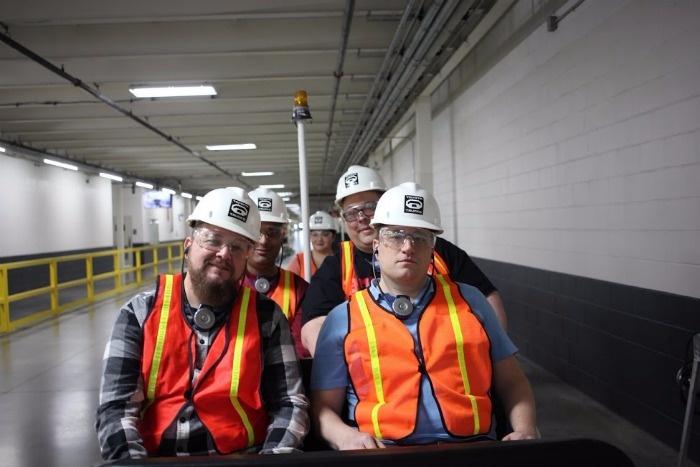 After a hard day at work at the plant, it was time to head off and explore San Antonio ...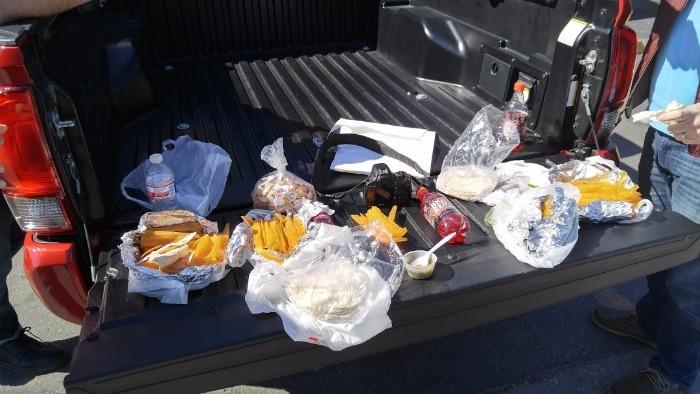 But first, we stopped for lunch ... since what's more authentically Texas than a tailgate lunch of tamales, tortillas, chicharrones ... all washed down with some Big Red!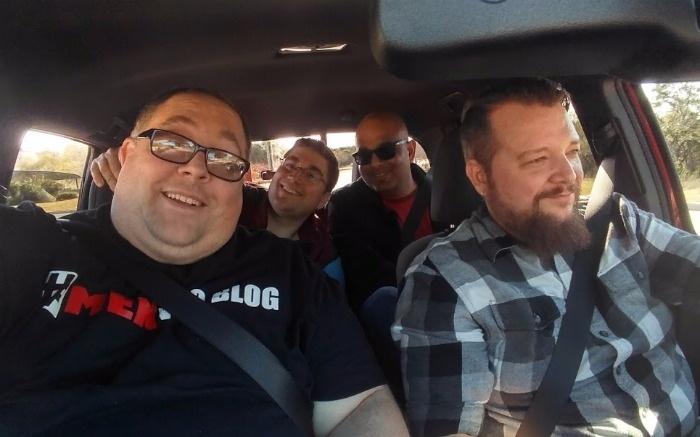 And then we were off again!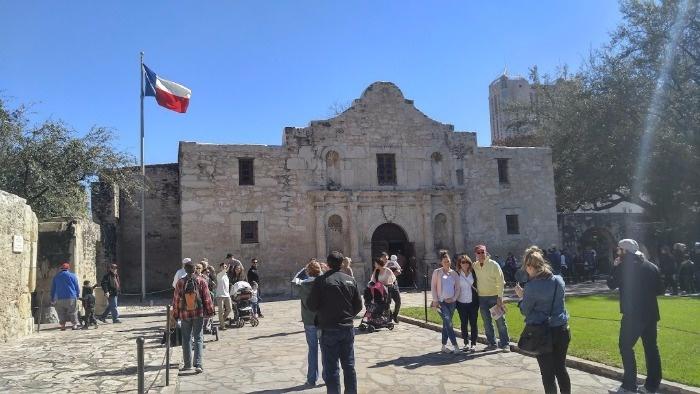 I lost the other guys for a while at the Alamo - people tell me that there's "really nothing to see" but I disagree. We'll be sharing more shortly but this is much more than just a photo opportunity.
If you are looking for an opportunity to better understand not just military history, but the social-political history of colonial Texas then this is a great place to visit.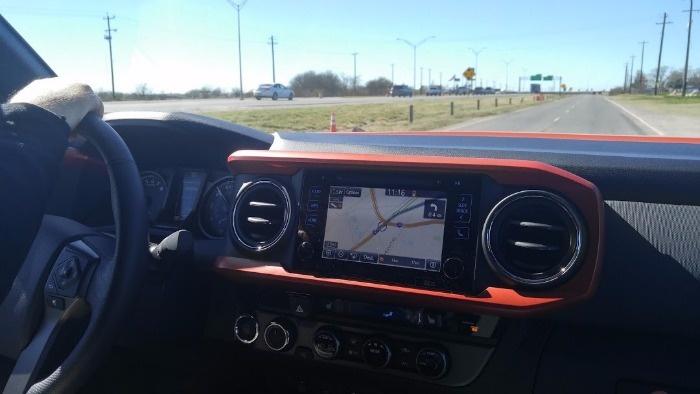 The styling of the Tacoma is if nothing else - distinctive. It's certainly not something for everyone but I sorta like it. Toyota presents the Tacoma as, "Built for the endless weekend" and that's how it felt driving around. It was a great experience that was a pleasure to drive, easy to park and comes with one of the best navigation screens that I've experienced in any vehicle. I'm not sure what they did special here but it was bright and extremely easy to read.
As we drove around, it was also clear that this is a truck for people who love cars. That's to say that it was very comfortable, quiet, drove very smoothly, and had some great technology included too. This includes a GoPro mount on the windshield, Qi-compatible wireless charging and safety features like backup camera and blindspot monitor with rear cross-traffic alert.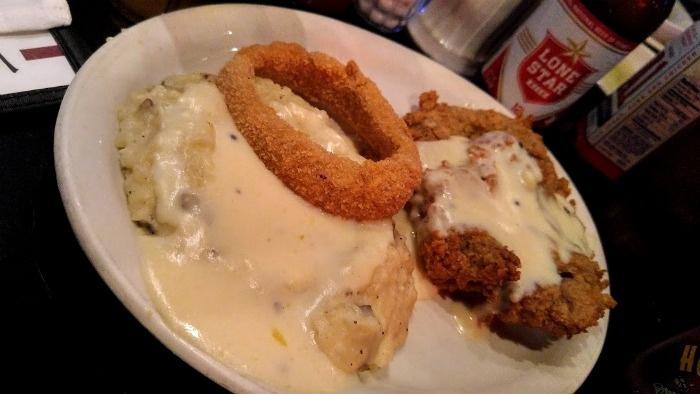 Finally, no visit to Texas would be complete without trying some chicken fried steak and a Lone Star (the official beer of Texas!)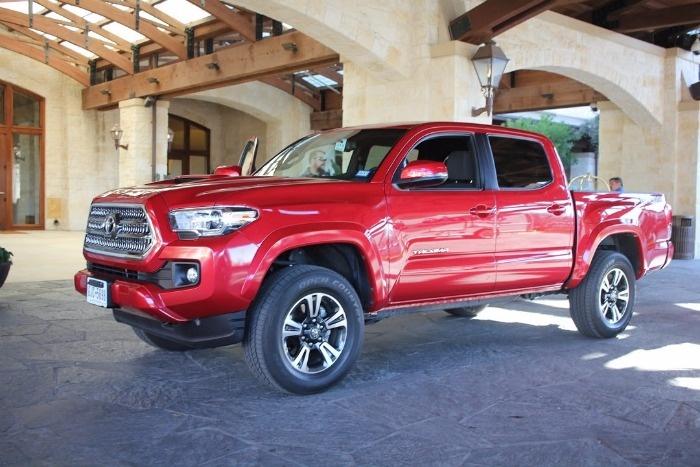 I can't think of a better vehicle to explore the best that San Antonio has to offer than the Toyota Tacoma but I do dream of one day getting the opportunity to take it off road. During our trip, Toyota provided us with the TRD Sport and TRD Off-Road. These start at $29,665 and $30,765 and get a respectable 17/21 mpg.
This is a great truck that is a quantum leap beyond what I had experienced previously with my dad's Tundra ... or frankly any other mid-sized truck.
This should serve as an inspiration to any man in all that we do. The spirit of Kaizen is something that has driven a Japanese weaving company that decided to make cars to become the leading automaker in the world today. That doesn't happen by chance - it's a passion for constant improvement that creates those opportunities.