So you've thought about getting a recreational vehicle but are confused by the different types out there. To help simplify things, I'm going to divide them into two different categories - self-contained RV classes and trailers such as popup campers and fifth-wheel units. Thinking of things on the most basic level, RV classes are as simple as A, B, or C. Let's take a look at the differences in those classes what which one might be right for your lifestyle.
While this guide is designed to help you better understand the wide spectrum of RV classes, the best way to get familiar with what ownership feels like is to rent one. Services like RVshare connect you with RV owners who have their vehicles available to rent. It's the Airbnb of RVs. Based on a quick search for availability this fall in San Diego, prices ranged from $95 to $275 per night depending on which vehicle catches your attention.
Class A RV aka Motor Homes
Class A RV's are most commonly referred to as motor homes. They are large, bus-like vehicles and are generally the most expensive, luxurious, and spacious. While this is a huge asset when you consider on-site comfort, it also means that the vehicle is going to be more difficult to drive and maneuver on the way to the destination. Additionally, depending on what state(s) you will be visiting, you may need to get a special drivers license base on the individual vehicle. For example, in California, you don't need a CDL (Commercial Drivers License) to operate a Class A RV. However, you will need a Class B license to drive a vehicle over 26,000 pounds or 40 feet in length (Class A for towing more than 10,000 pounds). On the other hand, states like Wisconsin require a CDL to operate any vehicle longer than 45 feet. Make sure to check the individual state department of motor vehicles office for specifics.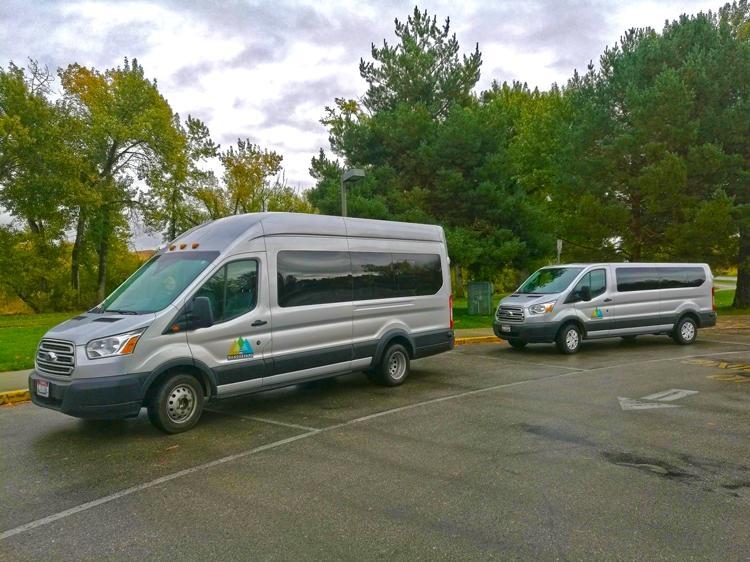 Class B RV aka Camper Vans
At the other end of the spectrum, Class B RV's are the comparably smaller vehicles generally based off of vans such as Mercedez-Benz Sprinter, Ford Transit and converted into a camping vehicle. This is what we used on our trip through South West Idaho a few years ago when working with Wandervans. If you are looking for a vehicle that you travel with, instead of driving it to the destination and parking - this is a great choice. Since it is small and maneuverable, you'll be able to use compact camping spots but then also be able to take it with you to the store for supplies and handle mountain roads too narrow or winding for Class A vehicles. The downside is that frankly, you don't have the amenities found on Class A and C RV's, especially cooking, bathing, and bathroom facilities. While various manufacturers and coachbuilders have gotten extremely creative - there's simply no spare room compared to the larger vehicles.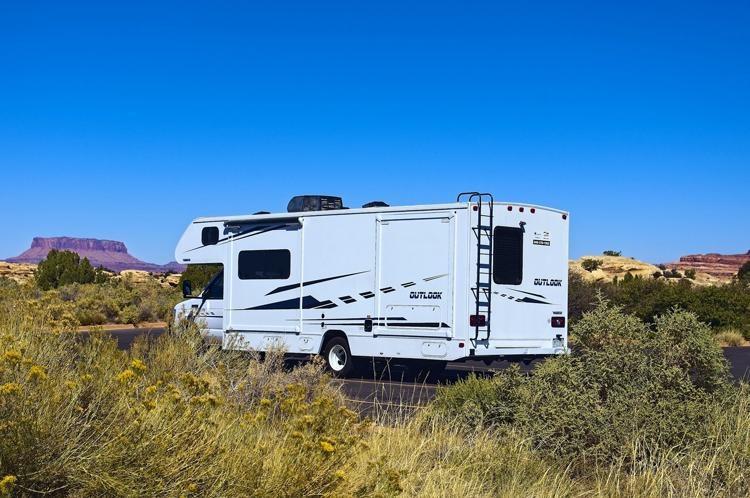 Class C RV - Hybrid Vehicles
Finally, we're at Class C RV's and these are probably the most iconic RV's available today. Class C recreational vehicles are generally built on chassis cab platforms from manufacturers like Ford, Ram, and Chevy. While we've talked about Chevy Silverado 1500, and Silverado HD at 2500 and 3500, chassis cabs are based on the medium-duty 4500HD, 5500HD, and even 6500HD platforms. Instead of an open payload bay on the back of the truck, a coachbuilder has built a motorhome containing all the amenities you might want.
Class C recreational vehicles come in a wide variety of sizes and are generally the best for novice drivers that want to try the RV lifestyle but aren't comfortable getting special training and licenses. On the smaller end, Class C RV's typically start at 20 feet long and can go up to 39 feet. Generally, you won't find any longer than 39 feet in the Class C category since that begins to require special licenses in some states.
Now that you have a basic understanding for the different RV classes, it's time to start thinking about your budget and what amenities are important for your lifestyle. At the high-end, you'll find full-sized showers and bathtubs, fireplaces, and gourmet kitchens ... and price tags exceeding $500,000 in some cases. However, you can generally get into the RV lifestyle for well under $100,000 with a 24' Class C vehicle that provides everything you need for a quick getaway without ever needing to worry about finding a hotel for the night.