For generations, people have escaped to the mountains of North Carolina to avoid the stresses of everyday life. While some settled here in the mountains permanently and become the subject of legend and myth, others come here with the intention of resetting, recharging, and reconnecting with what it means to be man in a society that is ever-changing. These mountains possess untold beauty all year round but are especially enjoyable in the summer and fall. Whether you are looking for fishing, hunting, craft beer, artisanal food, or just fresh air - it's all hear and ready for you to take your share.
I've had a chance to visit this area a few different times over the years and I've never left disappointed. That's why I was so excited when Toyota invited me to spend a few days here with them this fall.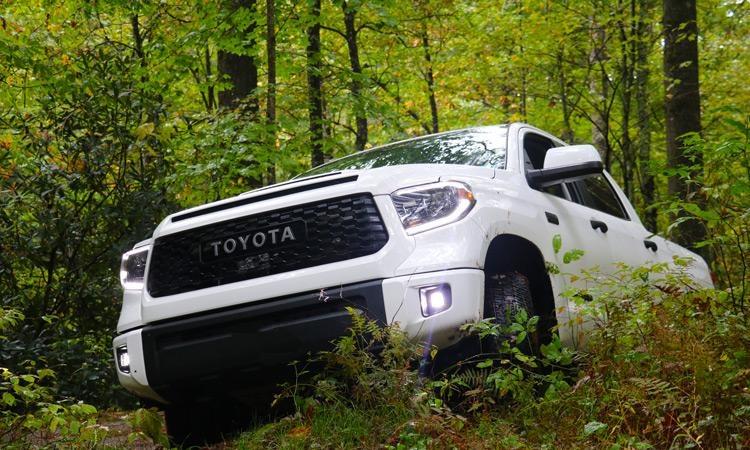 Toyota understands that a truck is more than just a vehicle for work. While towing and hauling capacity might be critical on the job site ... it needs to be fun and comfortable for a road trip too. That's why they are celebrating weekend warriors who want to play as hard as they work. What I loved about this experience is that there was plenty of time not just learn about the stats of the trucks ... but actually see how they perform in real-life situations.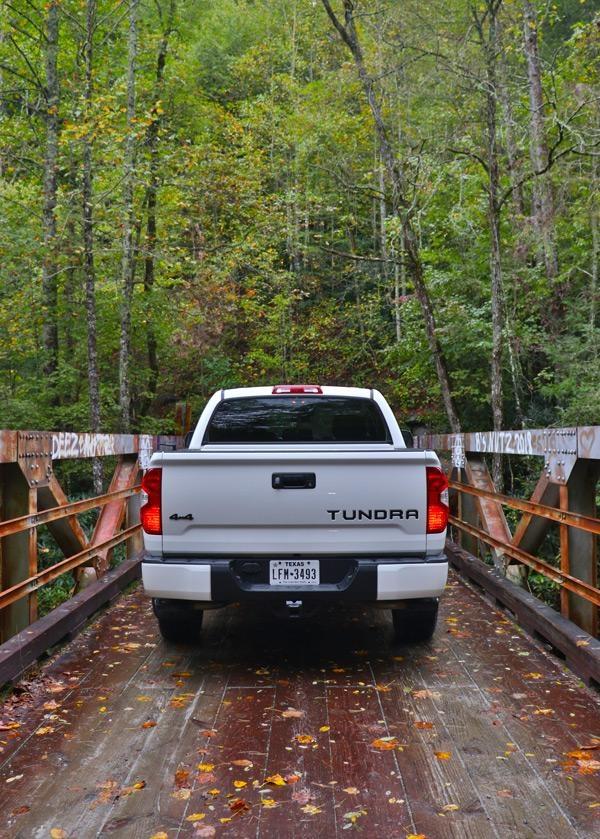 The company is aggressively updating it's portfolio right now, but historically Toyota is better known for dependability than sex appeal and cutting edge technology in its trucks. That's ok though and I'm a big fan of Canon camera gear, despite them not always having the flashiest specs on paper. With the exception of the Tacoma (which is a fabulous truck), others in the lineup - 4Runner, Tundra, and Sequoia are getting sorta long in the tooth. As a guy who is constantly exposed to the latest and greatest and sees press releases with talking points on a daily basis, this can sometimes cause stuff to fall between the cracks.
However, the true test of a TRUCK is can it do what you need it to do and keep doing it ... over and over and over.
That's where trucks like the Tundra and Sequoia shine ... and shine they did on this trip as we spent hours driving on a variety of terrain. This included highways, backcountry mountain roads, and even a bit of off-road time because I just can't let the tires on a TRD Pro stay clean.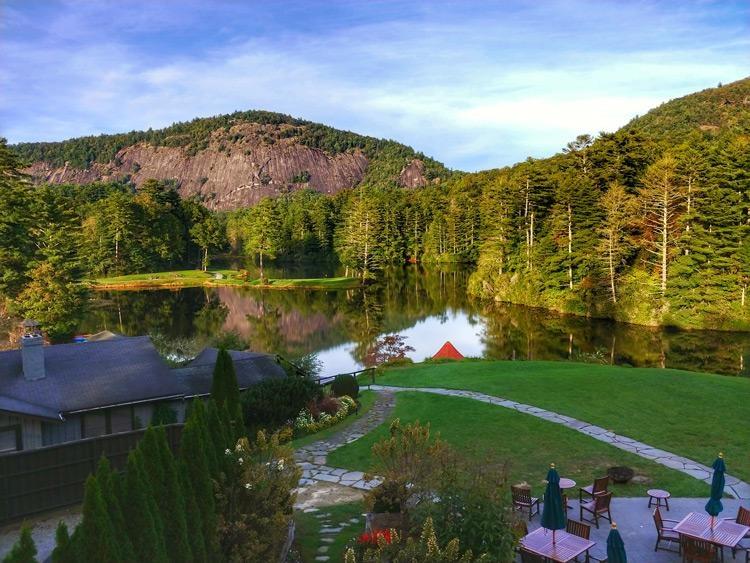 Pick the Right Base Camp For your Guys Weekend:
Any good guys weekend needs to start with the right basecamp and for this trip we stayed at the High Hampton Resort in Cashiers, North Carolina. This is the perfect setting for a guys weekend getaway since it is the quintessential fishing lodge with a history going back 200 years to when a the son of a South Carolina plantation owner bought the property and turned it into a hunting lodge in the early 1800's. If you are looking for history and rustic digs where you can follow in the footsteps of generations of men seeking to "get away from it all", then you can't get much better that this. On the property, you'll also find a golf course, boating, bike trails, and of course fishing.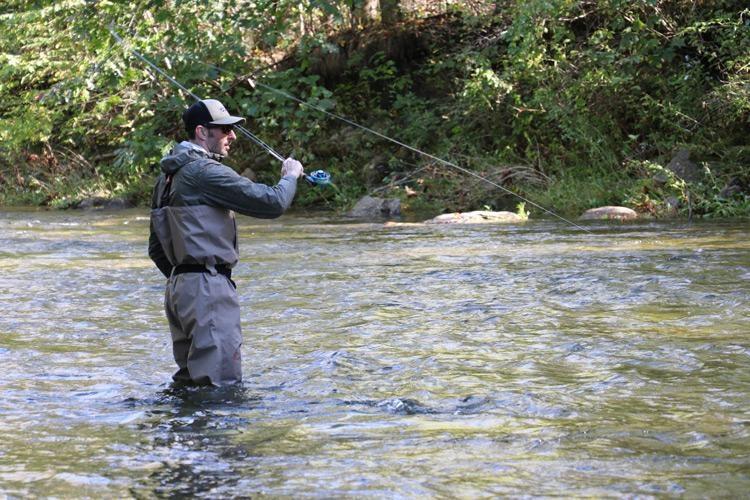 Fly Fishing:
There's plenty of options for fishing in Western North Carolina but this is one of the top destinations in the South East for fly fishing. Unfortunately, our trip was right after a hurricane and the remnants of a tropical storm so the creeks were a bit flooded. Despite this though, the cool mountain waters were ready for us and there were plenty of fish to catch.
Like they say ... a bad day of fishing is better than a good day at the office!
Our guide, Reba Brinkman from Adventures Proposed did a great job finding some good spots. She was also super awesome at helping those on the trip that hadn't gone fly fishing before, acclimated to the sport.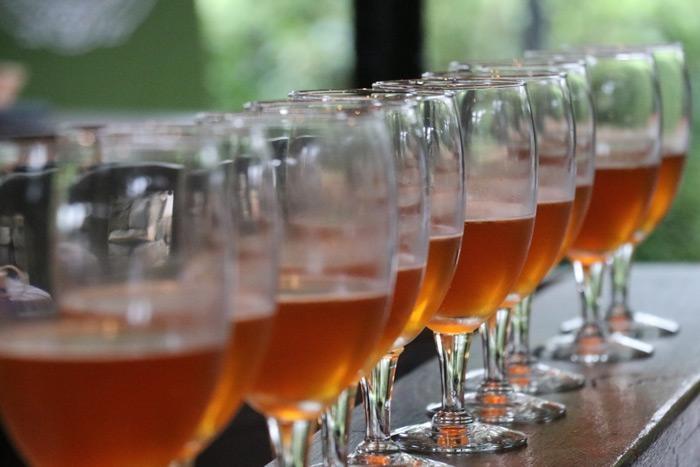 Craft Beer:
Lead by Asheville, NC - located an hour north of where we were, this is a craft beer destination that can't be ignored. I've been enjoying visits here over the past 15 years and I'm always impressed with not just the growth of the industry here but the fact that the quality is consistently high as well.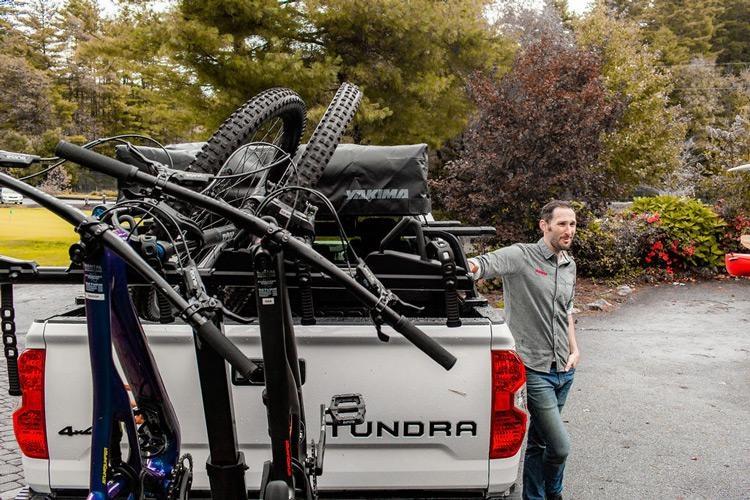 Mountain Biking:
While we didn't get a chance to do any biking because the trails were too wet and muddy from the rain, Toyota and Yakima Racks had an exciting announcement for us. You can now get Yakima accessories installed at your Toyota dealer when you buy that new Tundra, Tacoma, or other vehicle. This includes their full line of racks for bikes, skis, and boats as well as cargo boxes and even tents.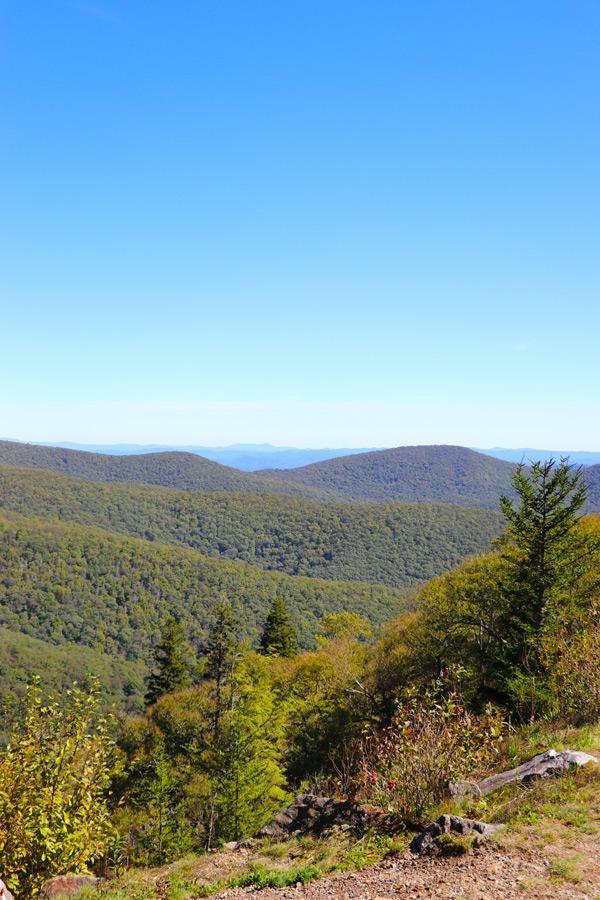 Miles and Miles of Amazing Roads and Views ...
While some guys weekend and mancation destinations are designed to have you stay in one place ... exploring the mountains of Western North Carolina is about road tripping. While there are several airports near this area (Greenville, SC and Asheville, NC as well as Charlotte and Atlanta), you've come here to explore. What I found is that the the Tundra - a very comfortable truck on the trail - is surprisingly comfortable and agile (for its size and weight) on mountain roads too.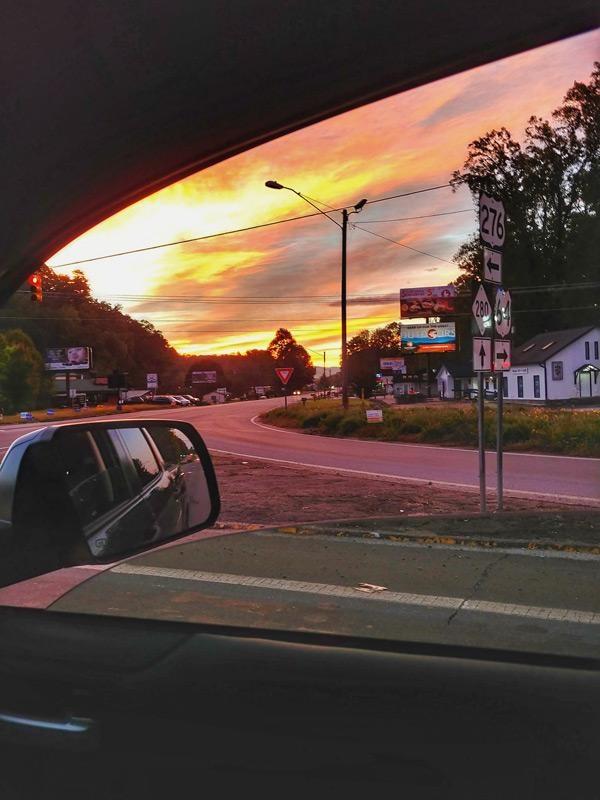 Sadly though, all good things must come to an end and so did this adventure. North Carolina wasn't going to let me leave though, without one more beautiful sunrise. While not the most picturesque part of the state, it's just a reminder than when you are traveling you have to be ready to enjoy the moment when ever and wherever it happens.