Pairing wine with food is something that most people think about when the subject of how to best enjoy wine comes up. Really though, the spectrum is much wider than that. Last week, I got invited to a Maserati and wine tasting event and so I started thinking about what wines pair well with which cars. After all, we tend to refer to both wines and cars in terms of personality. So it got me thinking, which wines would I pair with which Maserati cars?
For the purposes of this exploration, I'm limiting our wine and car pairing to Antinori wines. This Tuscan wine-maker entered into a partnership with Maserati earlier this year to highlight two key values both brands shared: Italian excellence and the uncompromising pursuit of quality. While other automakers often choose to avoid alcohol being mentioned alongside their cars, Maserati is Italian and wine is a way of life.
Just to be clear though, guests to this event were given wristbands that were removed once they started drinking. This helped make the event a fun - but completely safe way to enjoy two of life's greatest luxuries and certainly both are favorites of mine!.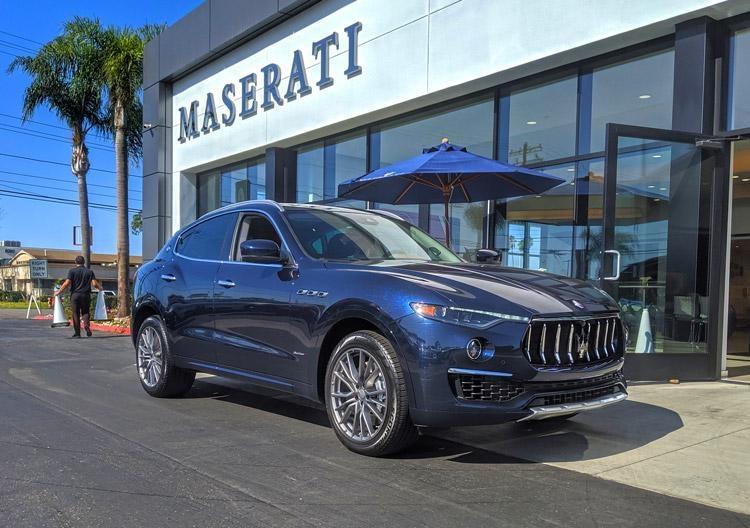 The star of the show was the all-new Maserati Levante, which I had the chance to drive in two different configurations - a Levante S featuring a 3.0L V6 and a Levante GTS with a 3.8L V8. Both vehicles were absolutely thrilling to drive and unlike some vehicles where an engine option or trim level is a "step down" both of these featured unique personalities. Though clearly thje V6 with 424 hp had considerably less power than the 550 hp V8.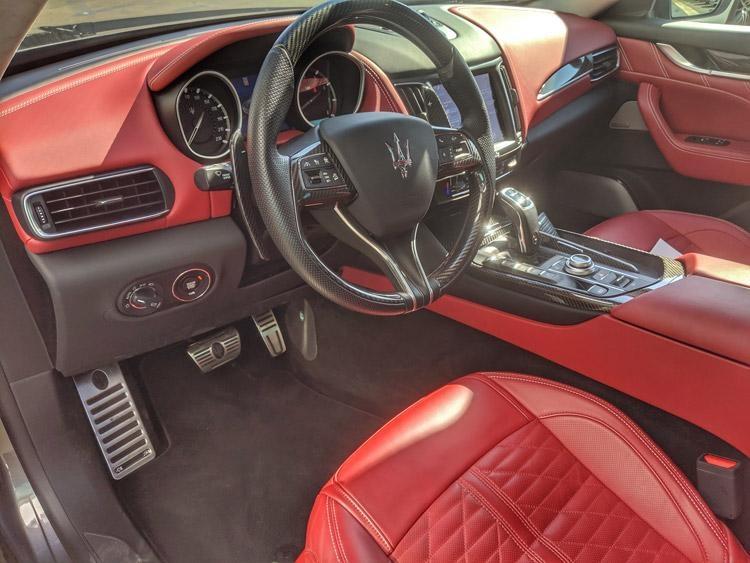 What impressed me most though was that instead of feeling "boring" even the (starting at) $83,990 Levante S felt exciting and had a very nice engine noise. The Levante GTS (starting at) $120,980 however, was an amazing experience for the senses. From the moment you entered the cabin, it was clear that this wasn't some typical "soccer mom" SUV. You were enveloped with a rich, red Italian leather and carbon fiber environment that simply has to be experienced to fully appreciate. While some sports cars are designed to be loud and obnoxious, the V8 engine and exhaust were configured so that it was visceral initially with that gut-punch of acceleration but then refined and confident as you progressed through the gearbox.
Not only was it stimulating to drive, but the Maserati Levante's Pieno Fiore leather seats were some of the most comfortable I've ever sat in for a driving experience. While we only had a few moments to drive on a pre-set course, it was an experience that will be remembered for a long time!
Back at the dealership, we met with a rep from Antinori, part of the Ste Michelle Wine Estates family, to start our tasting.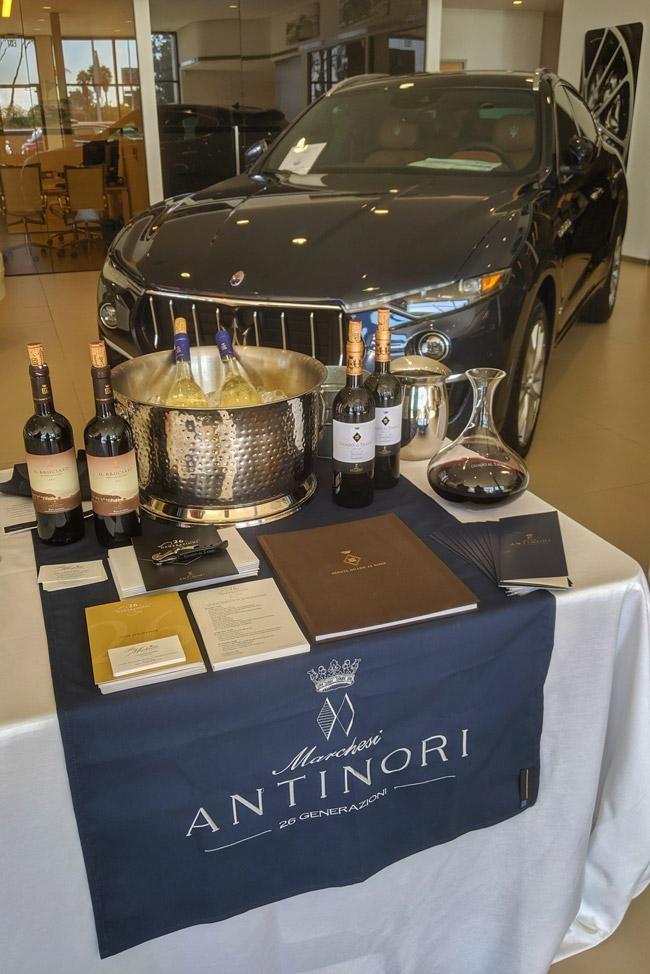 Antinori Wines is based in Bolgheri, Italy located about halfway between Rome and Genoa, just south of Pisa. The family has been making wine for more than six hundred years and includes 26 generations starting with Giovanni di Piero Antinori joined the Florentine Guild of Wine-Makers in 1385! During that time, they've strived to focus on innovation while still respecting and celebrating traditions and the surrounding environment.
Il Bruciato 2017 - Maserati Ghibli
This light but excellently balanced blend of 15% Syrah, 25% Merlot, and 65% Cabernet Sauvignon is a fresh and easy wine to enjoy and pairs well with food - especially beef, pasta, and game meats. I'm pairing it with the Maserati Ghibli because at $22 per bottle it is a relatively affordable way to experience the enjoyment of Italian luxury. In fact, later that night I enjoyed a restaurant priced bottle at $65 and was not disappointed. Similarly, the Maserati Ghibli is priced starting at only $69,490 and allows people new to the world of Italian sports cars an opportunity to experience the blend of style and performance.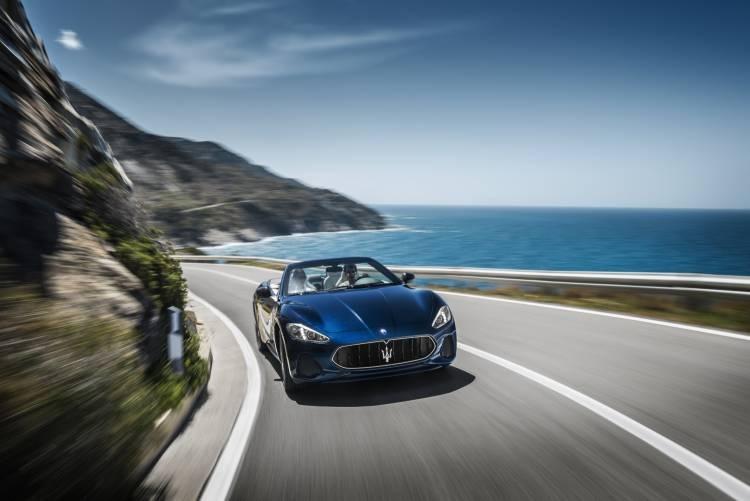 Vermentino 2018 - GranTurismo Convertible
Before I even had a sip, this wine impressed me with a clean, crisp nose. After tasting it I was even more impressed. Pausing for a moment to take in what I had before me, my eyes immediately were drawn to the GranTurismo Convertible sitting next to me. The wine itself was subtle, balanced, and tasted like freedom on a spring day. It had just the right balance of acid and minerality to make it fun to sip but easy to drink and enjoy a bottle with someone special. Pairing the two together made me imagine what it might be like cruising with the top down along ancient roads along the Italian coastline with someone special while heading towards a private picnic spot overlooking the Mediterranean Sea.
Tenuta Guado al Tasso Bolgheri Superiore 2019 - Levante GTS
This was the most premium of the wines available for tasting and at approximately $100 per bottle it is a special experience to have been able to taste. It's a blend of Syrah, Cabernet Sauvignon, Cabernet Franc, Merlot, and Sangiovese. What makes this special to me was how silky smooth the tanins were. While I'm not going to go wine geek on you guys talking about notes of tobacco and cherry, just imagine the feel of sinking into the most luxurious leather seat ever made. That's what this felt like in the mouth. It was bold and strong but equally smooth and refined.
Based on how much I loved the experience of simply sitting in the Levante GTS driver seat and holding its leather-wrapped carbon fiber wheel I had no choice except to compare this wine to that experience.
Ultimately, wine and cars are both about having fun.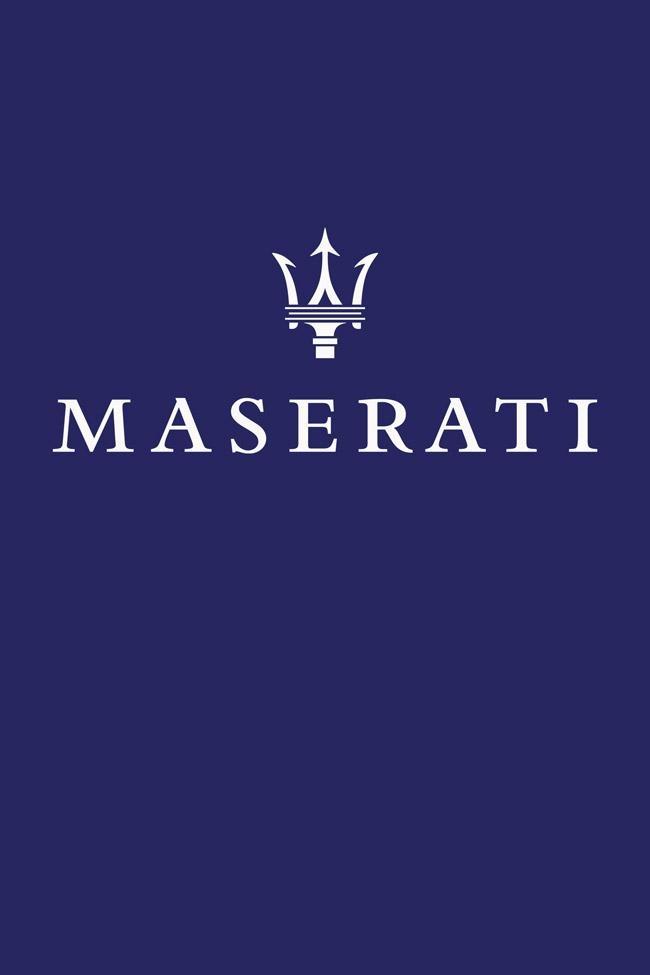 Both are utilitarian at the lower levels when you need something refreshing to drink or a vehicle to drive the kids around. However, at a certain point, refinement takes over and you have a choice to try something new and exciting. That's what I found during this experience with Maserati and Antinori. Clearly my automotive preferences generally lean more towards showcasing the best experiences that American auto-makers can bring to the streets but I was truly impressed with Maserati. Even at the lower end of the price spectrum I still felt like the car was something special. It was more than just four wheels and an engine and that's not something other European manufacturers can offer even at this price point.
Plus, for those pro-American guys out there - Maserati is part of FCA, Fiat Chrysler America so it sorta counts as "American" :)
I look forward to exploring more with both Maserati as well as the folks over at Antinori soon!