Hats are an essential part of my traveling gear since frankly I don't like to use sunscreen except when I really need it. While I have a couple sun hats that are perfect for the beach, sometimes you need something that looks great on or off the trail that is comfortable, stylish, and protects you from the sun. That's what I loved about this fedora that Coolibar sent me to check out on a recent trip to Vegas.
Coolibar's mission is to provide clothing, hats, and other accessories that is "Sun Protection You Wear". The've got a full line for men, women, and even children of UV Swimwear, Sun Hats, Shirts, even Pants. They were even the first sun protective company to receive The Skin Cancer Foundation's Seal of Recommendation. Today, there are others that follow this goal but I've been pretty happy with this hat - as well as other Coolibar products that I've experiences. The fabrics they use are all designed to block 98% of UV rays and are rated at UPF 50+.
While some of the fabric issues are less critical with a hat, it's impressive what these guys do with sun protection fabric shirts and pants. For instance, while you can say that any opaque material protects you from the sun - these guys look at the weave, stretch, how it reacts with water and even the color and finish. These factors all come together to make sure that your clothes offer the optimal balance of sun protection possible.
The important takeaway here is that while SPF protection is for lotions, UPF ratings are for fabric and measure the amount of UV radiation that can penetrate the fabric and reach the skin. This is more than just simple visible light and that's why it's important to have the right materials. In the case of UPF 50, that means that it blocks 49/50ths or 98% of the radiation!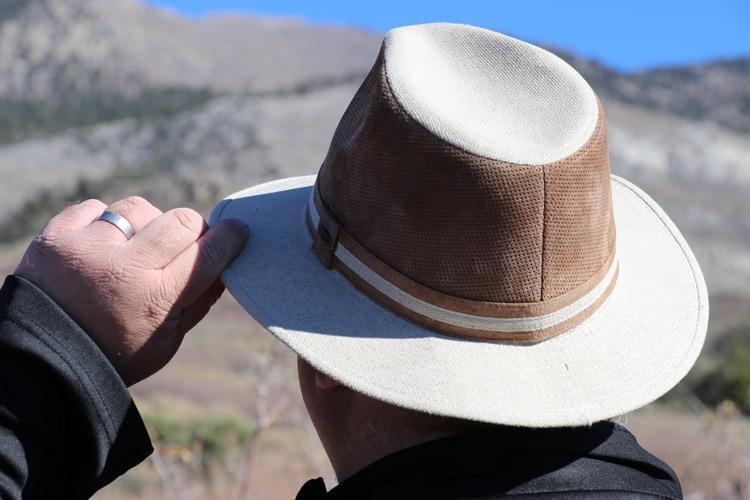 With that out of the way, it's also important that the hat be well made and look great. I'm really happy with the hat in that regard as well. I wore it during the first part of the trip while walking around a tradeshow as well as checking in to the Wynn in Vegas and it felt right at home. Similar "sun hats" that I have in my collection would have looked like I just stepped off of the pool deck or walked in from the beach.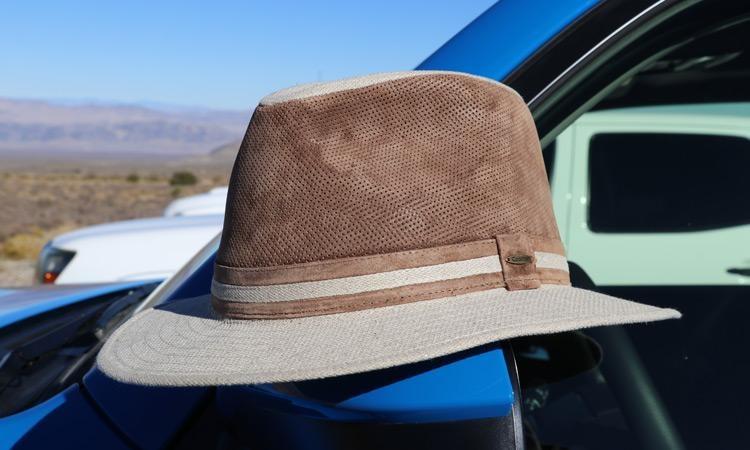 While heat wasn't as big of a factor on this trip - it was 48 degrees and very windy at the top of the mountain we were climbing, it's nice that this hat is ventilated. Other fedoras that I have can get hot and this - while not as cool as a trucker cap - did a good job of keeping my head just the right temperature.
This Men's Gardiner Suede Vented Fedora is new to Coolibar and available for purchase online. There are two different styles - the classic "tan" like I have as well as a charcoal grey as well.