Long before a business trip gets underway, you have a lot of important decisions to make. At the office you'll be preparing presentations and proposals, but at home you've also got to consider how you'll present yourself. What you pack in your suitcase needs to work for the boardroom as well as socializing after work hours. Because let's be honest, that's when a lot of deals are made.
Above all else, you need to dress to impress and increase your confidence. Get there in seven fashion-forward steps.
Step #1 - Pick a Suit That Goes From Day to Night
A must have for any business trip is a squared away suit. It's one ensemble that creates a professional impression and tells others you've got your stuff together.
If you're going to go through the trouble of packing a garment bag, it pays to choose a suit that can work in a social setting as well. An option worth considering is a blue suit. It doesn't look quite as serious and buttoned up as grey or black options, but it still works for the office.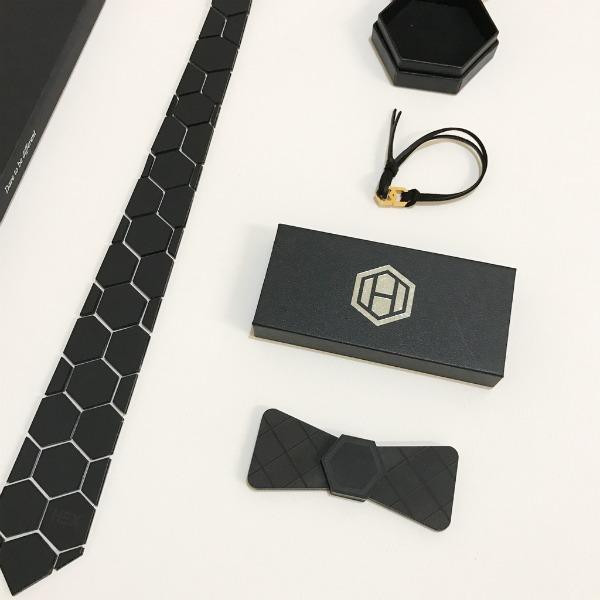 Step #2 - Set Aside a Few Statement-Making Accessories
Accessories allow you to show off your style in a subtle way during work hours. If you are feeling bold, you'll love trying new interpretations of classic men's fashion like those found at Hex Tie. We love the look since you can feel confident you are looking good and will be remembered as being bold and creative. Another easy accessory for men is a great watch. While "smart watches" might be hip, nothing can replace a great classic looking dial on your wrist. By adding a few interesting accessories, you'll be able to make a memorable impression the second you arrive without running the risk of making a fashion statement that's too bold.
The other great thing about accessories is they can help you change up your look without changing the entire outfit. You'll save space in your suitcase and have additional ways to expand your travel wardrobe.
Step #3 – Stick with Classic Colors that Match
If you want to look put together during a business trip without having to pack your entire wardrobe stick with black, brown or navy but not all three. Choose one classic color for your key pieces then match accordingly. That way you can mix and match everything you pack.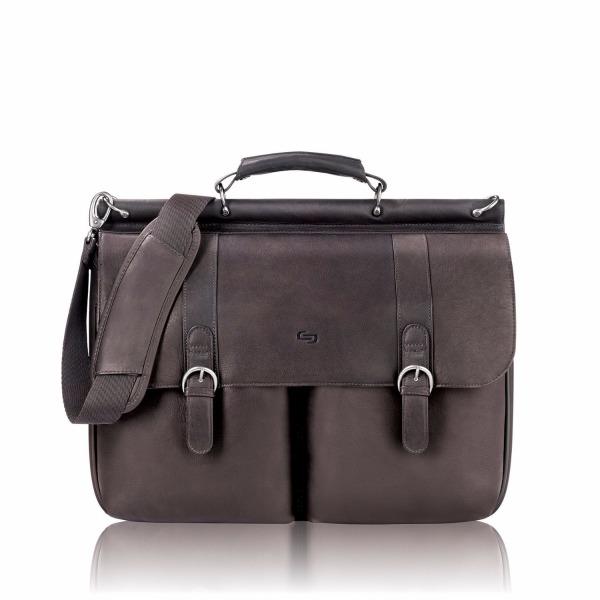 Step #4 – Don't Overlook Your Bags
When you're visiting a client or partner's office you're bringing your workstation with you. In other words, you'll likely have a laptop that requires a bag for toting. On a regular workday, your bags won't get much attention, but when you're traveling for business your bag become a centerpiece. Your bag should look high-end but also be highly functional since it will double as one of your carry-ons. A laptop bag with compartments will help you stay organized so you look prepared when you pull up a seat at the conference table. Personally, we love Solo's bags since they look GREAT but are also super affordable - typically starting under $100!
Step #5 – Wear a Casual Blazer on the Plane
Packing blazers so that they don't get riddled with wrinkles isn't easy to do. Plus, they can take up a lot of valuable space in a suitcase. In addition to your suit, you can add another blazer to your travel wardrobe by wearing one on the plane. Choose a blazer or sports jacket that's a bit more casual and comfortable so you look good while in transit and have another option when you go out at night.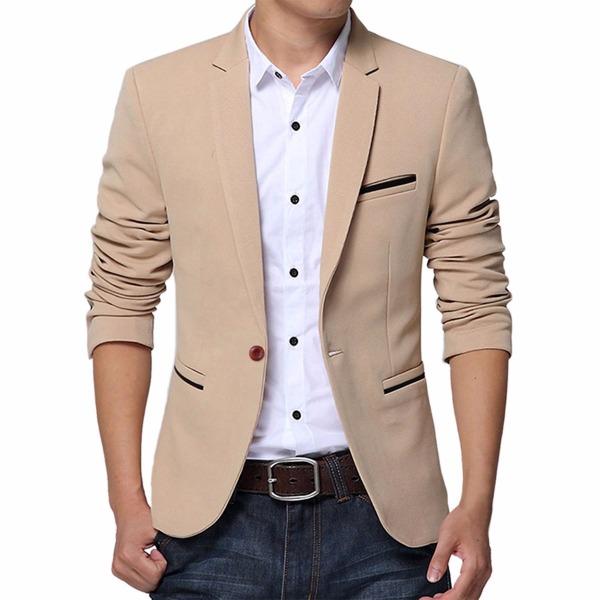 Step #6 – Pick a Pair of Designer Dark Denim Jeans
Many offices are much more laid back than they used to be, particularly on casual Friday. A pair of designer dark denim jeans with the right accessories can easily take you from a business meeting to drinks at a nearby eatery. Plus, they are a comfortable option for your plane flights.
Step #7 – Add a Pair of Tailored Khakis
One word can sum up a pair of tailored khakis – versatile. Wear them with the blazer from your blue suit or a polo shirt for a look that's ready for the office, lunch at the golf club or happy hour. Take off the blazer, roll the cuffs and throw on a pair of boat shoes and you're ready to sight-see around town in style.
Khakis can be dressed up or dressed down with ease, especially if it's a freshly pressed, tailored pair of khakis. Every business traveler can benefit from packing at least one pair that fits extremely well.