The man bun is a terrible trend that needs to go away. It represents the worst aspects of feminized masculinity possible. While long hair can be rugged and masculine, putting it up in a bun is like hiding your power. I'm not saying that you have to have long hair to be a strong modern man ... but what's the point of growing it long just to tie it up and look like a woman in the process? Despite my feelings on this ridiculous hairstyle, it seems to be permeating certain sectors of society and splintering into all sorts of sub-styles of the man bun. Which one drives you the most crazy when you see it?
According to one "men's fashion" website I read recently, bun hairstyles are quickly penetrating the men's hairstyling industry - more than any other hairstyle. That website went on to suggest that "Gone are days when long hair was viewed as a girl thing and untidy when rocked by men". I just don't buy it, but at the same time if that's how you want to look - rock it and stand proud. I'm not going to stop you. If that's how you want to define yourself then a man bun is a pretty good way to do it.
Just know that it has been linked to hair loss and balding in men, with products like FUE hair transplant (aka hair restoration or hair implant) being forced to pick up the pieces.
For the rest of us, Here we have collected some of the best and handsome man hairstyles you should try before this year ends. Take a look.
Loose Man Bun Hairdo
When you spot a man with a man bun hairdo, in most cases you will find that it is loose and messy. Not only does it show an effortless style, but it is also the best way to rock this hairstyle. Don't be too serious when figuring out how to style it. Just do little and let your manes do the rest.
Low Bun
If you are a fan of man buns, you should have noticed that most styles of man buns are styled higher up. However, you have this option where you can wear your bun at the nape of your neck. It is another beautiful way of rocking your long locks as well as keeping hair off your face.
Man Bun Undercut
If you are thinking about rocking man hairstyle regularly, then why not consider incorporating an undercut to complement your style? See more here. A go for and an excellent option is a disconnected undercut. It allows you to wear your locks both down and up and enhances cool points to your look.
Tight Bun
Are you scared of rocking a loose bun because you think it will fall out? No need to panic. You can wear it tight. To achieve this, begin by combing your locks back, and ensure that all the hair at the nape is well-groomed. Pull your hair together and secure it into place using a hair tie.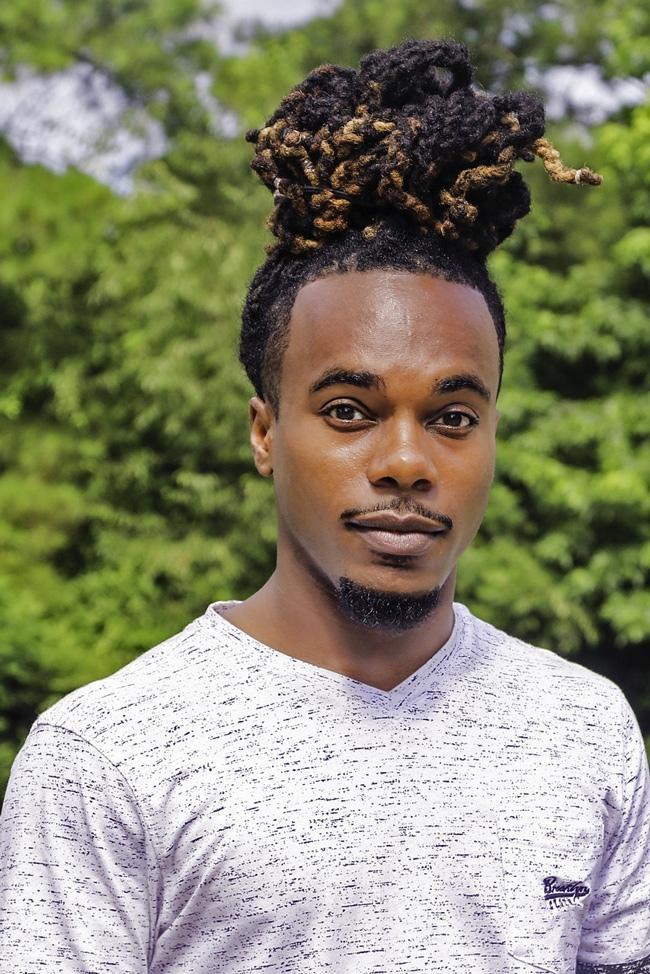 Man Bun Dreadlocks
Can't decide if you want to wear your dreads with pride or put them up instead? There's a man bun style for that too!
Half Up-Bun Hairdo
If you need an easy style that doesn't involve wrapping all your hair up, then you want to opt for this hairstyle. To rock this look, start by parting your locks into half portions and utilize the upper hair to create a bun. Allow the rest of the hair flow naturally down to your back.
Slicked Bun
If you have straight hair, you can opt for this slicked man bun hairdo that doesn't need a lot of maintenance. Straight hair usually has necessary texture to make your hair fall back effortlessly. You can also experiment with wet aspect by adding some product such as mousse.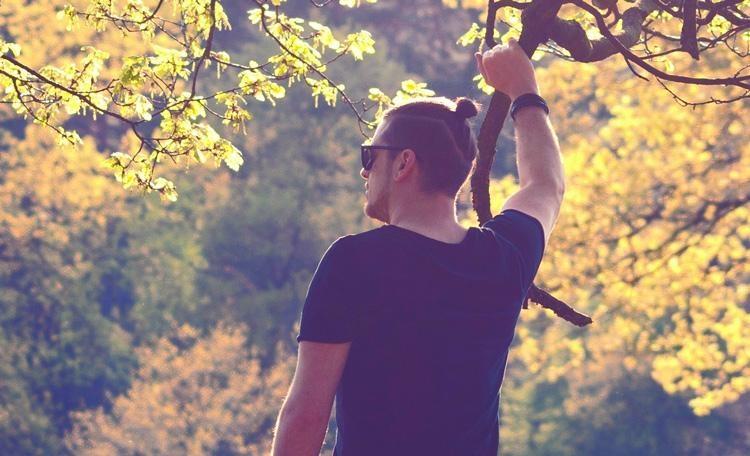 Man Bun Short Hair
Many people think that man buns can only be rocked by men with long locks. However, that is not always the case as you can too rock bun with your short hair. If you are growing your manes, you can secure the tips into a small bun at the top back. Ensure that the bun is not too raised to avoid a rooster-like appearance.
Messy Bun
If a more relaxed bun hairstyle is not enough for you, you can take it to the new level and include messy styling. The hairdo starts very loose and polished, but you can highlight the messiness by stripping off some strands from the bun. Alternatively, you can secure your locks in the bun shabbily right away.
Bun Hairdo with Box Braids
Why not opt for a mix of hairstyle and see how you would look? For example, a combination of braids and a bun looks may look great. Select your preferred braiding style and create your bun at the top back. You can also be more experimental and try a design.
Short Ponytail Hairdo
If you find it boring to wear traditional man buns, you can change quickly and rock a ponytail to break that monotony. This is especially the best option for guys with short hair and also those who like to wear undercuts with longer hair on top.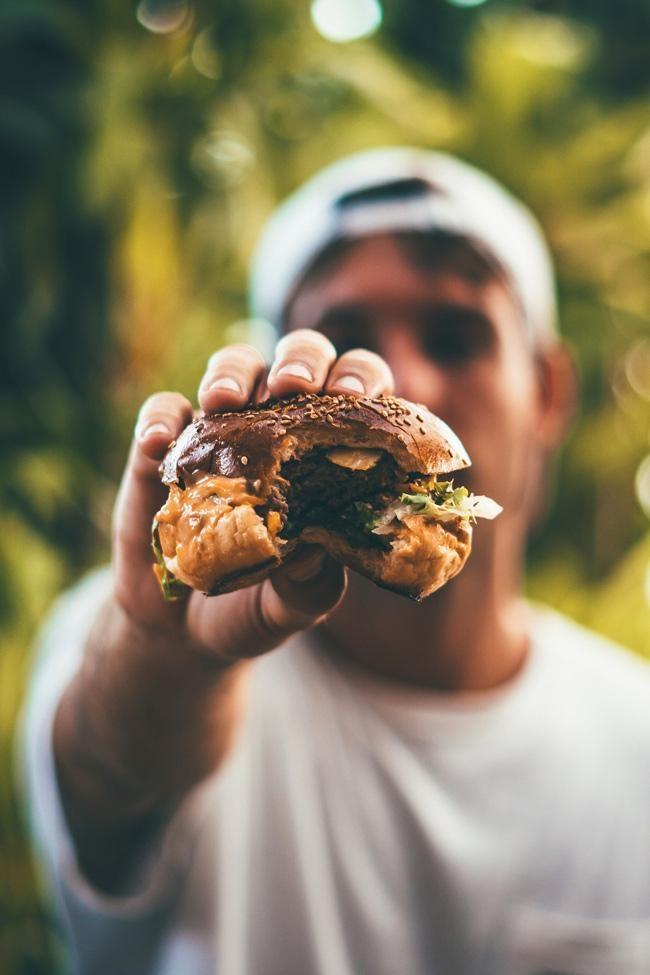 The Only Acceptable Man Bun ...
I'm frankly amazed that there's so much variation out there for a simple man bun hairstyle. None of them are good though. What's the point of growing your hair long and looking like a warrior ... only to hide it?
Don't worry though, we did find one type of man bun that is ok. That's right, the only acceptable man bun is one that is used to hold a piece of meat and maybe some cheese and vegetables between them!
What do you guys think?