Living in San Diego, I've become somewhat of a flip flops snob as they are pretty much all I ever wear unless I'm going somewhere that needs protection from the weather or more support. What I've not seen before was a pair of men's sandals that have a bottle opener built right into the sole. Till now! These Fanning men's sandals are functional and they also feel great for walking around town.
Reef is a brand that was literally born from a love of the beach. The company was founded in 1984 by two brothers who wanted footwear that was comfortable to wear at the beach as well as walking around town. Since then, the brand has evolved into a full line footwear and apparel company but sandals still defines the brand as far as I'm concerned.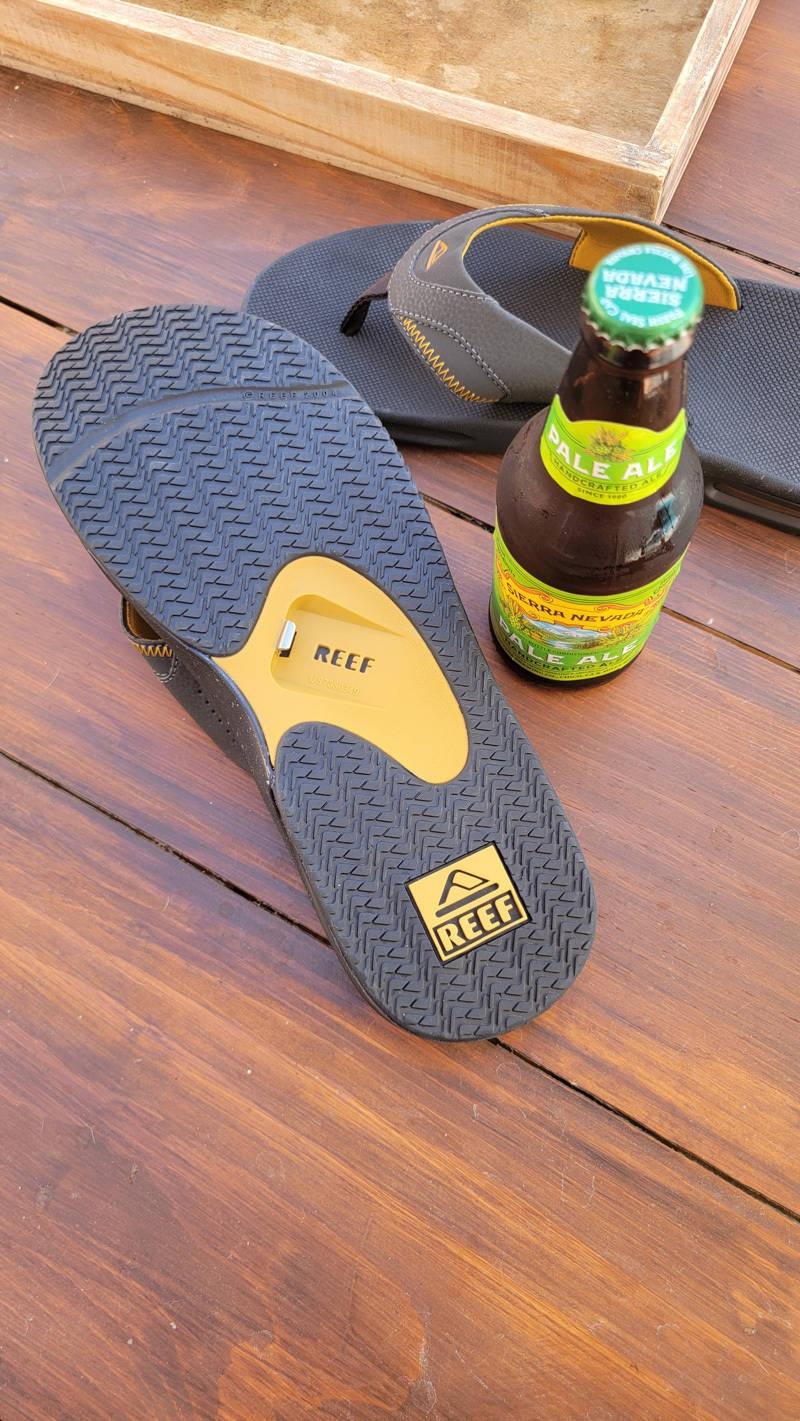 I really appreciate that while this is absolutely a gimmick, it works well and more importantly the flip flops are comfortable. Too many pairs that I see are just cheap rubber soles that dissolve after walking around on anything more than sand or a pool deck.
These though have a very nice tread and sturdy feel in terms of stability and traction but they also have a soft cushy feel that makes them very comfortable even when walking across town.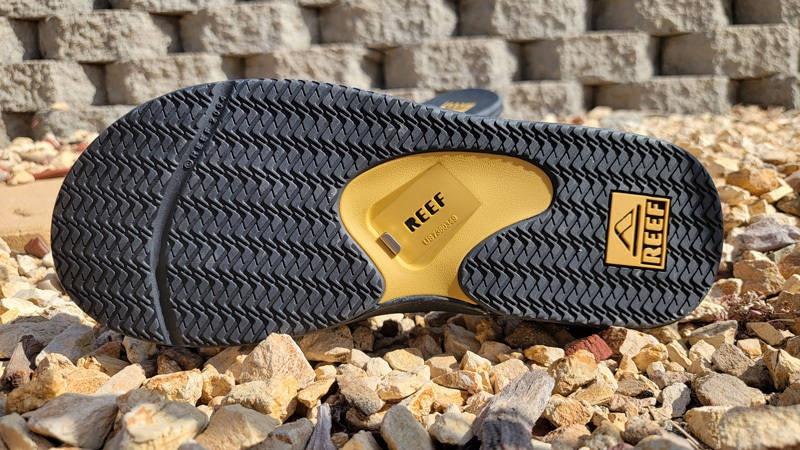 As a guy with big feet - I also really appreciated that these come in sizes up to 15 and there are also plenty of color variations as well (22 in fact).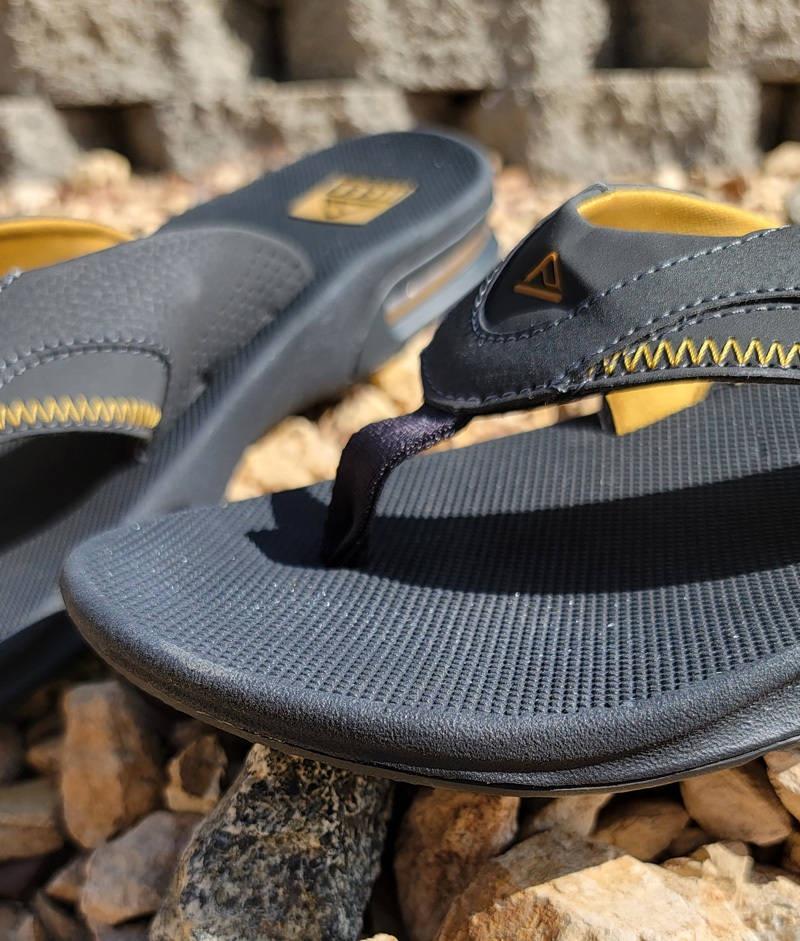 At $65, these aren't your cheap pool shoes but the value is reflected in the craftsmanship and I think it's warranted. If you are just looking for a quick something to throw on at the pool then you might want to stick with your $10 flip flops. However, if you are like me and wear sandals instead of shoes as your daily footwear ... well ... these
Reef Fanning Men's Sandals
are a great option!