I have become a big fan of jeans since I decided to become an at home parent for my daughter. Jeans have become a true staple of my wardrobe and a must wear daily item. I look for jeans that provide comfort as well as a sense of style. (Look, I live in New York City. Style is important.) But, comfort is really essential when you're trying to "save the world" every day with your "superhero" daughter. I was recently given the opportunity by Wrangler to try a few jeans from their Five Star Premium Denim line.
Wrangler claims these jeans "fit around you for comfort", which I found to be quite true. I especially liked the Relaxed Straight jeans, which provide a "relaxed seat and thigh" while remaining straighter in style on your legs. I recently wore a pair on a cross country flight, which is a time when people want a great deal of comfort. Not only did the jeans feel great during the six hour flight, but they remained unwrinkled after the flight, even after the first time they were washed and dried. I also liked the increased size of their pockets. With the ever increasing size of smartphones, it is good to have a little more space in your pockets.
Finally, my wife really liked how they fit me, which is basically the true seal of approval for me. My only concern is that they ran a little long for me at 5 foot 9 inches.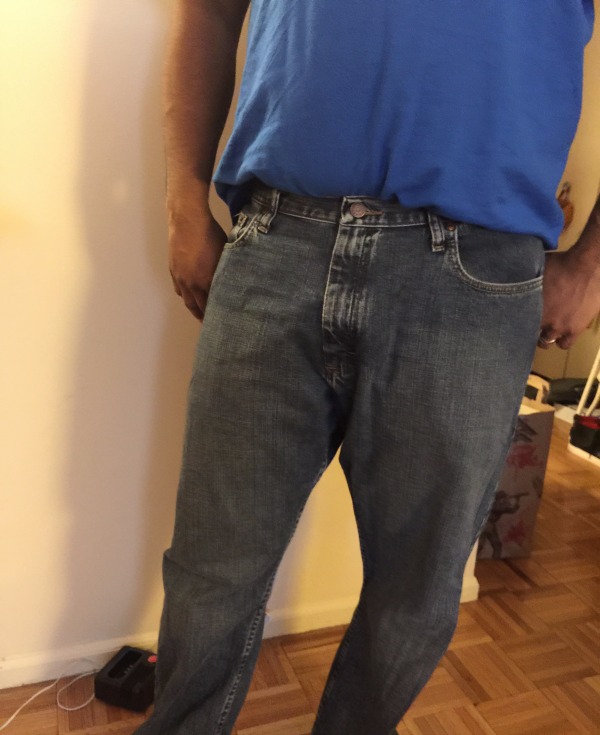 If you are a fan of skinny jeans, these are not for you. However, if you are looking for a nice pair of jeans that will certainly provide comfort and a more modern style, you can't go wrong with a pair of Wrangler Five Star Premium Denim Relaxed Straight jeans. They're made to keep the active man content and secure.