In less than a week I'll be getting on Carnival Sunshine along with a group of other male bloggers. Before any cruise though, I always love to do research to prepare but this one's a bit different since not only is it the "newest" ship in the Carnival fleet but it's an experiment of sorts with some new venues that aren't available on any other ship. Plus, while Heather is joining me on this trip as part of a romantic getaway, it's also a mancation at sea with some of my best friends.
So, stay tuned to our adventure using #MWBcarnival on Twitter and Instagram. We're setting sail on November 13 and headed to Aruba, Bonaire, and Grand Turk before heading back to Port Canaveral on Florida's "Space Coast".
So, that's what Carnival has to say about the Carnival Sunshine ... here's my favorite parts too!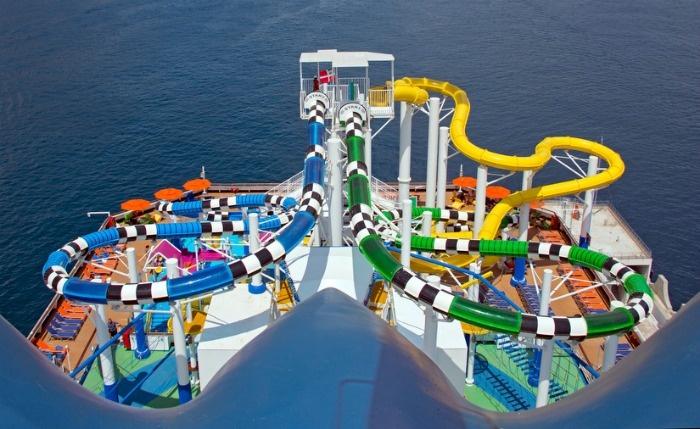 Racing Water Slides at Water Works
What's better than simply throwing yourself down a plastic tube and flying towards the pool at the end? How about racing your buddy to see who can get there first? - Yeah! Carnival Sunshine's Water Works has that and more to keep kids us busy on sea days ...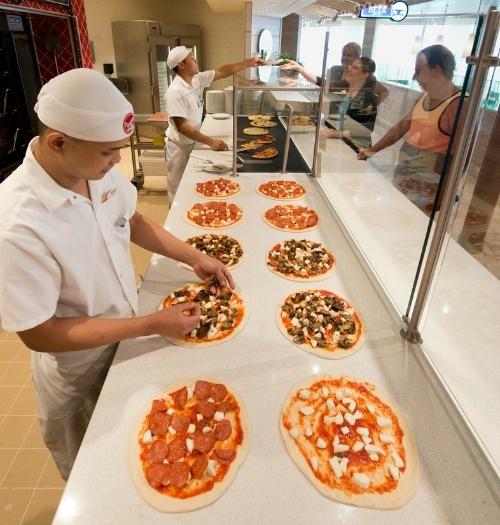 All You Can Eat 24-hour Pizza
One thing that may surprise first time cruisers is that food is included and virtually limitless. From ice cream to fresh deli sandwhiches and of course pizza, it's available 24-hours a day and just a quick walk from wherever you happen to be at that moment. And it's all prepared fresh too!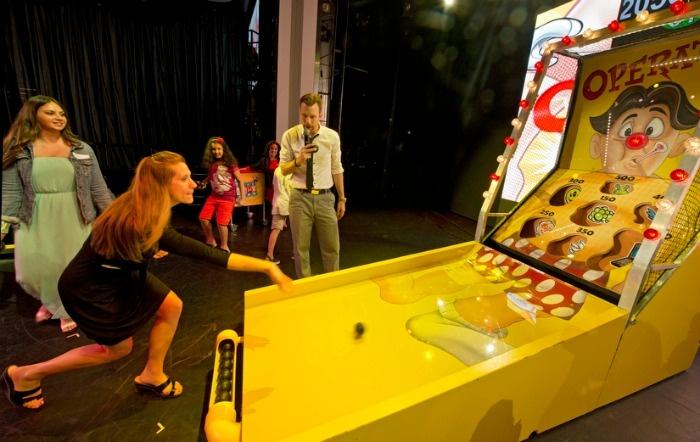 Hasbro The Game Show
Ever wanted to participate in a real life game show that features some of your favorite games from Hasbro? Now's your chance ...
Seuss "Green Eggs and Ham" Breakfast
While this and Hasbro the Game Show are clearly pitched as "family" activities, part of the thing I love about cruising is that there are virtually no rules what you can and can't do. That means if a group of guys wants to go and eat green eggs and ham and meet the Cat in The Hat then we can! Hey, it's our vacation too and it's ok to be a little weird :)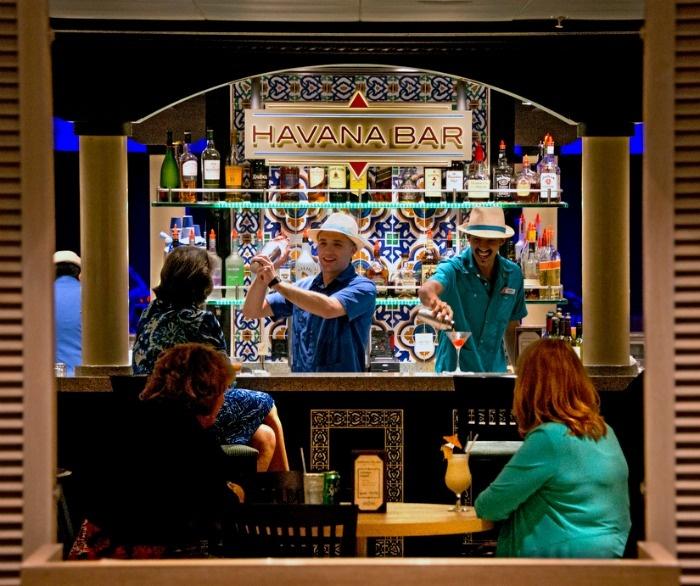 Havana Bar
While we will soon be able to explore Cuba for real, I've heard great things about this new bar on Carnival Sunshine. Guests are transported back in time to Havana where there's Latin dancing at night, Cuban lite-bites, and great cocktails throughout the day.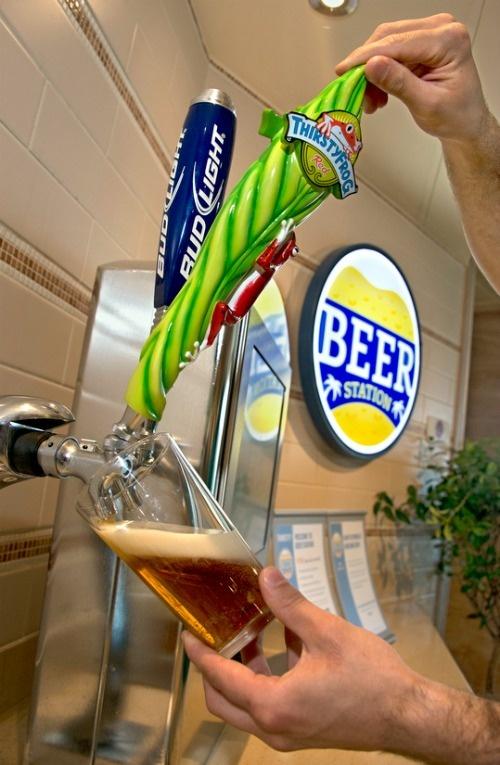 Self Pour Beer Taps
Red Frog Red is one of my favorite beers and now you can even pour it yourself. Sadly it isn't free like the pizza and ice cream but boy is it tasty!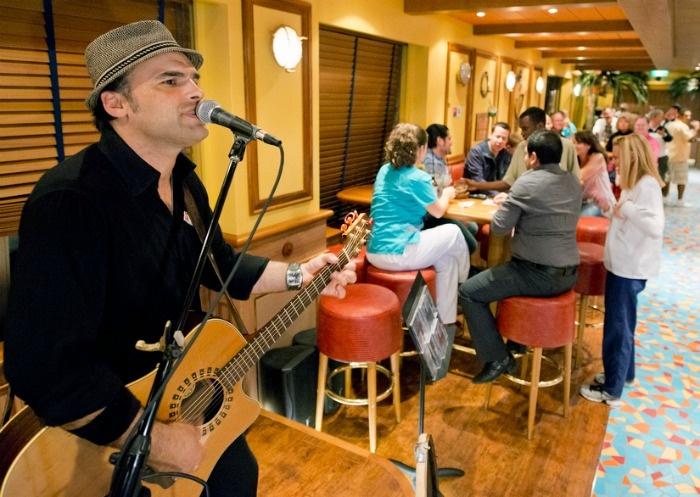 Red Frog Pub
Red Frog Pub is one of my absolute favorite bars on Carnival ships. It has great tropical food and drinks, a great vibe, and live music in the evenings. For those looking for something extra they even have "Beer Towers" to share with friends. Make sure to ask for a Red's Painkiller if you've had a hot day in the sun and need to get knocked out!
Fahrenheit 555 Steakhouse
I've had the fortune to dine at some of the greatest steakhouses in the United States, but I'm happy to say that Carnival's steakhouses hold their own in that company. However what's even better than just being good is that it's only a $35 surcharge per person that includes the entire meal including desert! Compare that to paying upwards of $55 for just the steak back on land and you're going to eat here more than once.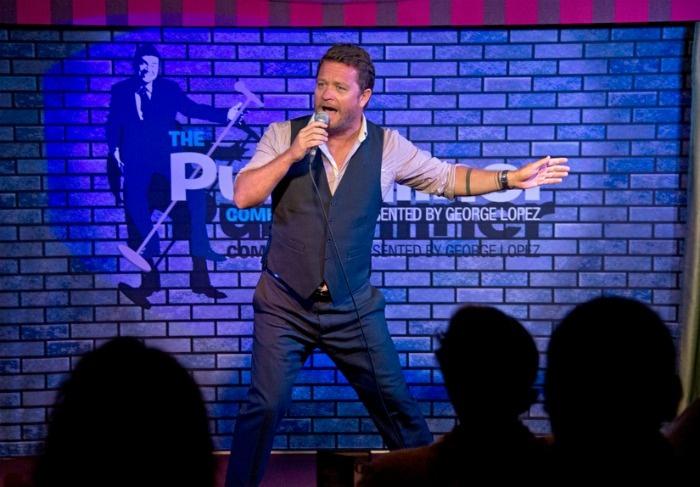 Punchliner Comedy Club
Outside of Red Frog Pub, the Punchliner Comedy Club is my favorite late night destination for their "Adult Only" shows. If you are easily offended then get the hell out of the room - but if you want to laugh your ass off then this is the place to go. Plus they have some super tasty drinks that are only served here.
Guy's Burger Joint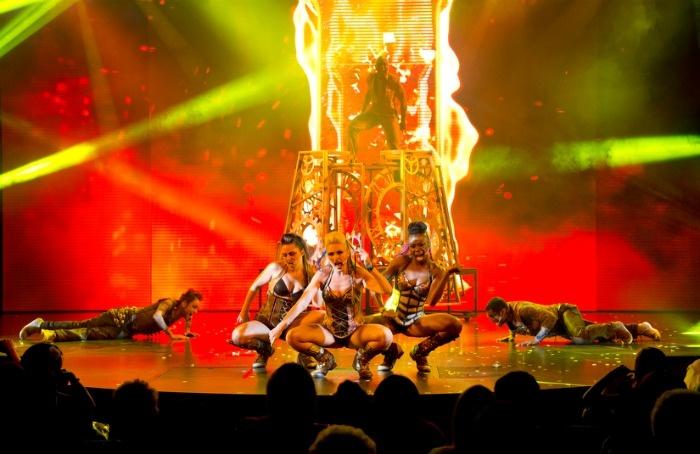 Awesome Shows
Cruise ship shows used to be more of a variety show style, but Carnival's new Playlist Productions have up'd the game by integrating awesome lighting and video effects with great costume design that's designed to wow.
Alchemy Cocktail Bar
While a nice daiquiri is nice to sip on, sometimes you just need something fun and unique with a bit of flair. That's where Alchemy Cocktail Bar comes in and it's staffed by top notch mixologists that are ready to whip up some awesome cocktails for us!
Liquid Lounge Night Club
While most cruise ships have an auditorium and a night club - Carnival Sunshine has both in one place. At night they transform the theater into a huge discotec that's ready for you to rock the night away till dawn.
Superstar Live Karaoke
Karaoke is good when you are with friends listening to some pre-recorded music ... but it's even better with an audience and a live band to back you up. Even if you aren't going to sing, this is a great place for some people watching.

EA Sports Bar
Finally, if you think that being on a ship for a week means missing your favorite football and hockey games then you're going to be really excited. Not only is this THE place on the ship to watch sports but they also have xboxes hooked up here to play your favorite EA Sports games too.
Looking for more about Carnival Sunshine? Visit the Carnival Cruise Review page on #MenWhoBlog.