Of all the cities in the United States, it's hard to find a better mancation or guys weekend destination than New Orleans. The Big Easy – which deserves its nickname, by the way – boasts some of the best restaurants, music clubs and bars in the world, all in a fun, eccentric, party atmosphere.
Guys who like fishing and golf will be amazed at the opportunities for outdoor recreation during the day. There's so much to do, you and your buddies might have to make the New Orleans trip an annual ritual.

Drink
Drinking is what people probably think about most when they first consider New Orleans, so let's get this out of the way. New Orleans has no shortage of bars - be them high class hotel bars, dive bars frequented by locals, and everything in between.
There is more to the New Orleans bar scene than Bourbon Street and the French Quarter, but that's probably where you'll start ...
Among the sights and sounds you'll find there is Lafitte's Blacksmith Shop, a bar housed in a building erected in 1732. The building, which may have been the headquarters of pirate Jean Lafitte's smuggling operations, is filled with history and the unique energy of Old New Orleans. Soak it up here at the Blacksmith Shop, and enjoy a frozen daiquiri or hurricane by candlelight; at night the bar is lit entirely by candles. While mostly a tourist attraction it is worth visiting once to say you have been there.
While still in the French Quarter there are two daiquiri shops you have to visit: Bourbon Heat and Jesters.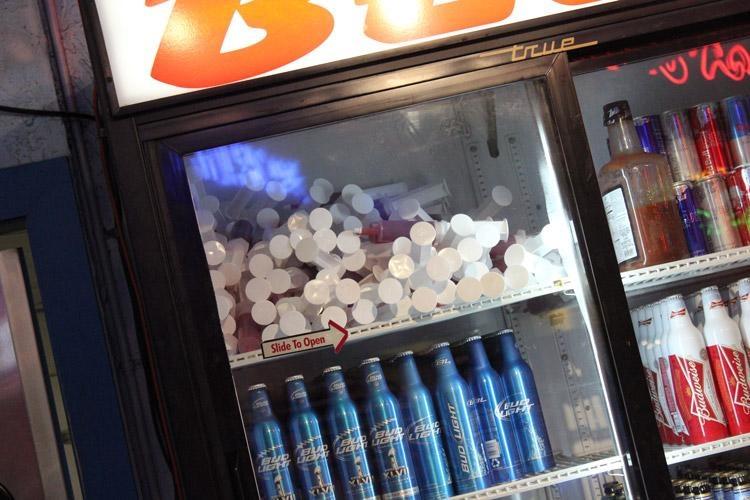 Word of advice though - watch out for "buy one get two free" specials at Bourbon Heat. On a recent visit two of us somehow ended up with six drinks in front of us and a bartender who offered to add extra shots to make them even stronger (btw they were already pretty loaded but who turns down a freebee?).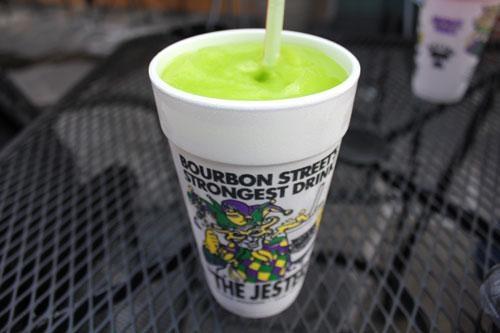 Jester's is worth visiting as well - if for nothing else than this rancid concoction called "The Jester". It looks like antifreeze and doesn't taste much better but it is supposedly the strongest daiquiri in New Orleans and who am I to argue? For those of you who are interested - the Jester Daiquiri Recipe includes: Strawberry Kiwi mix with Everclear and 151 dark rum.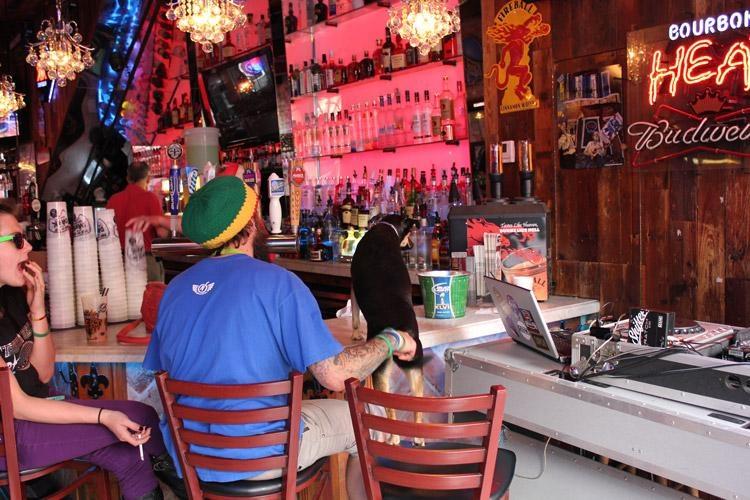 Its a tradition that I have to have at least one every time I am in town and I encourage you to try at least one!
For those looking for a something that the local's enjoy but won't share, you should take a walk to Frenchman Street and visit Port of Call. Don't come here expecting to walk right in as it is always PACKED but if you don't mind sitting at the bar or waiting upwards of an hour it is a treat worth the wait. Make sure you order a Neptune's Monsoon - it is as delicious as it is dangerous as are the other tiki drinks served here. Plus, since we are "outside" the tourist area and this bar is predominantly locals the prices are moderate and the pours are strong.
While at Port of Call, don't forget to eat. While not extensive menu - they only make four things Fillet, New York Strip, Rib Eye, or Hamburger - they make them well. The burgers are among the best in the world (or it could have been how strong the drinks were!), so I'd recommend starting there and adding a baked potato with everything.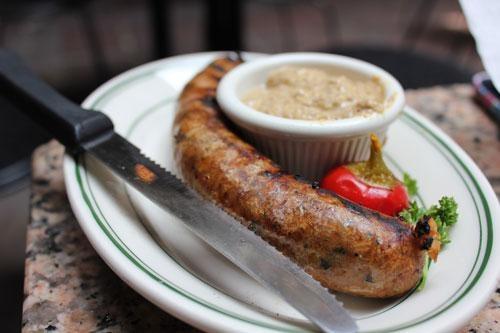 Food
New Orleans exists at the intersection of soul food, seafood, Cajun spice and Creole inventiveness. Choose from the fried chicken at Willie Mae's Scotch House, the muffalettas at Central Grocery, the famous chicory coffee and beignets, pralines, home-cooking at Mother's, and many, many more. There are so many delicious, distinctive options that it can get overwhelming.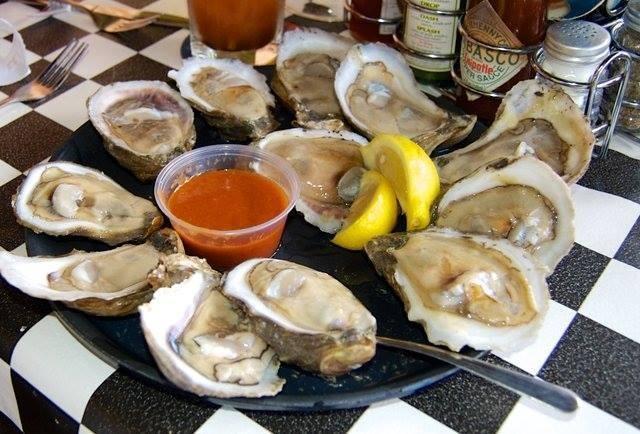 One place you don't want to miss is the Acme Oyster House at 724 Iberville Street, near Royal. Come here for oyster shooters, raw oysters on the half shell, fried oyster po boys and best of all, the Oyster House specialty: chargrilled oysters. These are big fresh oysters with a grilled topping of hot sauce, cheese and a touch of garlic, served with a sliced baguette to soak up the delicious juice. Crawfish etoufee is also excellent, as is their gumbo served in a bread bowl with sausage. The French Quarter atmosphere is busy, bustling, loud and exciting.

Cigars
Before you leave the French Quarter, take a break at the Cigar Factory on Decatur. You can watch cigars being hand-rolled and enjoy a smoke on their patio, taking in the colorful characters all around you. Crescent City Cigars around the corner has a great selection of boutique cigars and a walk-in humidor. Pack a box to bring home with you.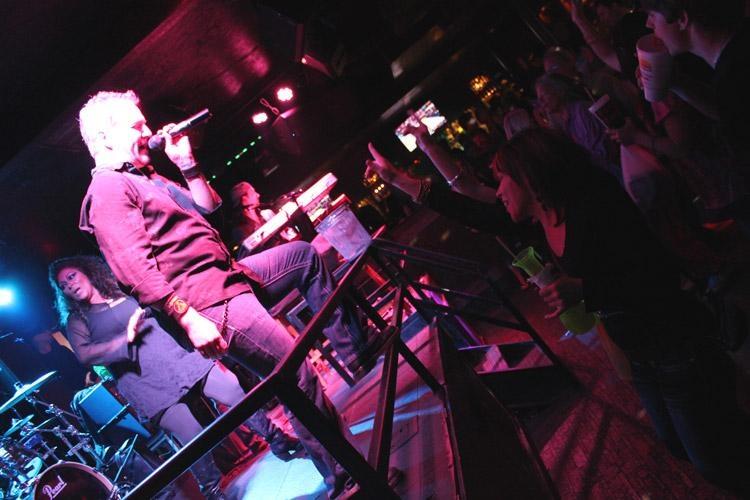 Nightlife
If you don't go to New Orleans for the food and drink, you go for the music. New Orleans, home of the Jazz Festival, has some of the best blues and jazz clubs in the world. Preservation Hall is all about the music: no food, drink or bathrooms, just awesome jazz. For more of a nightclub experience, check out the Spotted Cat Music Club on Frenchman Street. There's always a great band, an eclectic crowd, lots to drink and a piano in the bathroom.

Fishing and Fishing Charters
A day on the water can cure what ails you, whether it's too much food, drink, partying or jet lag. Several frequently changing companies offer fishing charters, which will take you out for a day catching redfish, spotted trout and whatever else is in season. Uptown Angler can outfit you with gear and or organize a guided Louisiana Redfish charter. You can buy a non-resident fishing license online.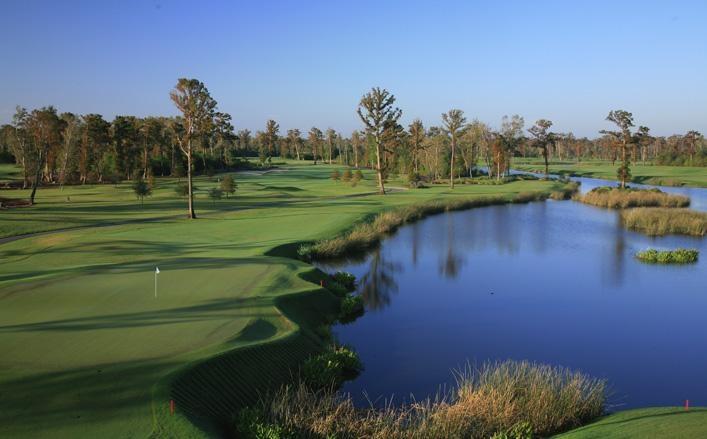 Golf
New Orleans isn't as famous for its golf as it is for its decadence, but maybe it should be. Its TPC Louisiana championship golf course is consistently rated as one of the top public golf courses in the country and is the only PGA Tour stop in Louisiana. Designed by Pete Dye, this beautiful course incorporates the natural Louisiana landscape into its fairways and bunkers. Don't pass up the chance to golf in these incredible surroundings during your New Orleans adventure.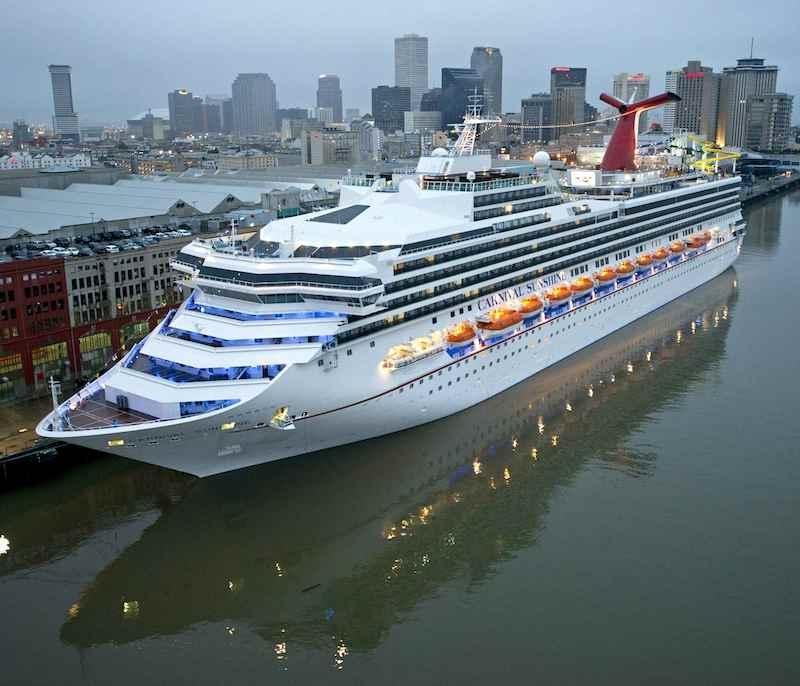 Extend the Guys Weekend with a Cruise
While New Orleans is great for a guys weekend or a mancation, it is also rapidly becoming one of the hottest cruise ports in the United States. This is made even more obvious with the fact that Carnival is moving the Carnival Sunshine (it's most recently updated ship - formerly Carnival Destiny) to New Orleans.
Whatever your goals and desires are, there is some much to do in New Orleans that it is difficult to contain it in just one article.
What's your favorite New Orleans travel tip?