Ever considered heading to Europe for a mancation? There's an array of fantastic cities that offer just the right blend of culture and the opportunity for guys of all ages to really relax and enjoy themselves.
Here are three from around Europe that are well worth a visit. Read on for more details and then check online for the cost of things like accommodation, flights and travel insurance from different websites to see if any decent deals are available so you can jet off to any one of these awesome places as soon as possible.
Amsterdam
It would be fair to describe the nightlife in Amsterdam as 'lively' – and that's even before you've ventured around the infamous red light district. The relaxed atmosphere in the Dutch capital makes it a popular choice with stag and hen parties and there's usually a real diverse range of different people milling around in the bars at night. By day, though, Amsterdam offers guys the chance to soak up a bit of culture in places like the Van Gogh museum or you could go to watch European giants Ajax in action if you're in need of a sports fix or head to the Heineken brewery for a tour with a difference.

Dublin
Enjoying the 'craic' in Dublin is all about getting stuck into a few alcoholic beverages and then enjoying a few more and a few more. Home of the Guinness brewery and Old Jameson distillery, Dublin is manna from heaven for anybody who enjoy a nice glass of the black stuff or a fine whiskey. And even if you don't like Guinness or whiskey, the superb bars in the Temple Bar area are bound to stock the drink of your choice. The Irish capital is also a sports mad city and is a cracking place to watch live music.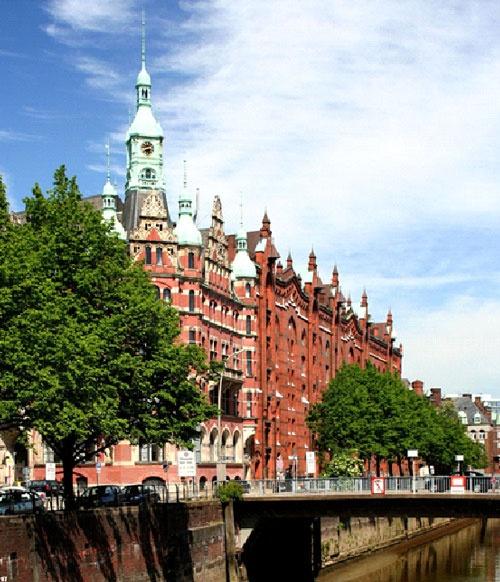 Hamburg
All aboard the legendary Hamburg beer bikes for a spot of sightseeing with a twist. That twist being that you can enjoy frothy tankard after frothy tankard of the finest German ale while roaming around the streets of a city with a nightlife that gives Amsterdam a run for its money. During the day, however, enjoy some downtime at the Hamam Hafen, which is a Turkish baths or have a wander around the city's famous fish market. Take to the water if you're feeling a bit more adventurous for a cruise on the River Elbe. And at night, remember to check out the bars and venues where the Beatles started out all those years ago.