Fishing is the perfect opportunity to unwind, take in beautiful scenery, and do something you enjoy either by yourself or with a group of friends or family members. If you visit the same fishing spot quite often, a change of location can be good for you. It may seem like a difficult task to find that ideal fishing spot that has everything you're looking for, but there are many great areas available right in America.
Boise River, Idaho
Fly fishing in the fall is something I love to do. With my feet in the cool mountain water and the leaves turning brilliant colors, it's about as close to heaven as you can get on earth. The Boise River in Idaho is one of the best spots in the country for this since the river is full of fish including Rainbow Trout, Bull Trout, Whitefish, and Sucker Fish.

Bristol Bay, Alaska
Bristol Bay, Alaska has numerous fishing retreats including King Salmon Lodge and Mission Lodge with everything and avid fisherman (or woman) could want. The lodges in Bristol Bay offer stunning scenery, exceptional freshwater fishing opportunities, and cozy wilderness settings. This location is a hot spot for red salmon and red eye salmon, as well as many other types of fish, including: King salmon, Trophy rainbow trout, Arctic grayling, and Arctic char.
Hit up the rivers and streams of Bristol Bay and make sure to bring along your fishing coolers to store the fish you catch.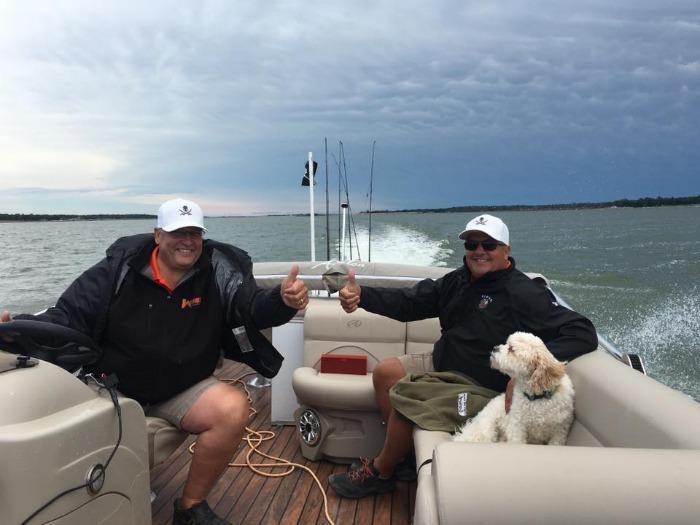 Devils Lake, North Dakota
Devil's Lake, North Dakota is the site of the 2016 Cabella's Masters Walleye Circuit and it's positioned in one of the most beautiful parts of North Dakota. While most people think of midwest lakes as being fresh water, Devil's Lake is actually salty and is interesting because it has wide variations in both salinity and depth depending on precipitation. Due to limited natural drainage, the lake collects 86% of the basin's water run off. This means that the normally shallow lake can increase up to 60 feet in depth. Fish found here include: Northern Pike, Walleye, White Bass, Crappie, and has been declared the "Perch Capital" of the United States.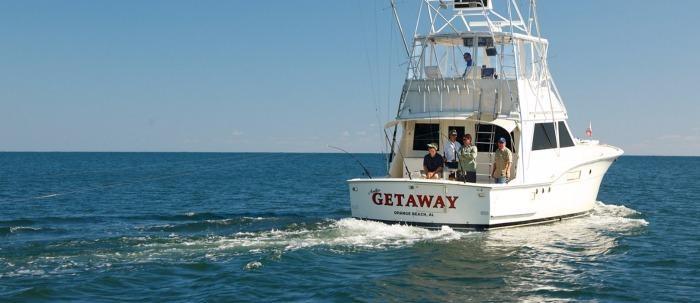 Gulf Shores and Orange Beach, Alabama
The entire Gulf of Mexico is one incredible destination for anyone that loves to fish, but we picked Gulf Shores because of it's particular location and combination of great fish and protected state park land to fish from. Anglers will find excellent fishing charters for deep sea fishing, as well as plenty of pier and beach fishing. You'll find quite a diversity of fish here from whiting, redfish, and flounder close to the shore and marshes as well as snapper, triggerfish, amberjack, king mackerel, grouper, tuna, marlin, swordfish, and wahoo just off the coast.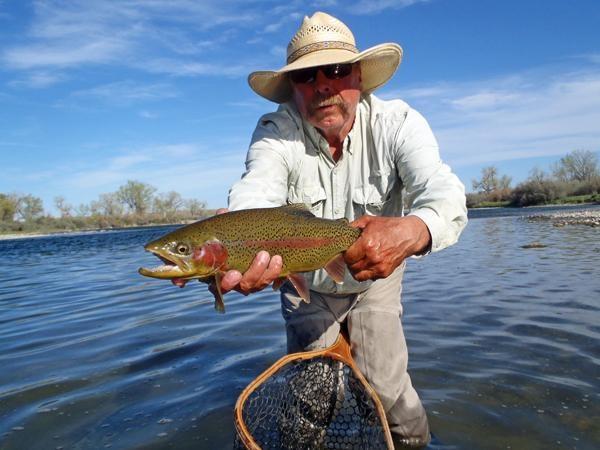 Bighorn River, Montana
Bighorn River offers gentle and clear water and makes a great spot for catching brown trout. Most people have the most luck catching trout with artificial flies. You can fish all year long at the Bighorn River, but the best time to go is between April 1 and November 31. You can find several guided fishing tours run by knowledgeable and friendly guides that will help maximize your time fishing and are great for beginner to expert fishermen.

Charlotte Harbor, Florida
Charlotte Harbor is one of the top sport fishing destinations and is the second largest open-water estuary in Florida. Charlotte Harbor contains an exceptional blend of the Gulf of Mexico's salt water with the Peace Myakka and Caloosahatchee river's freshwater which offers a superior breeding ground for a range of fish species including: Snook, Grouper, Tarpon, Redfish, Barracuda, and Cobia. This spot is ideal for all types of fishing including deep sea fishing, fly fishing, back-bay fishing, kayak fishing, and freshwater fishing, and saltwater fishing.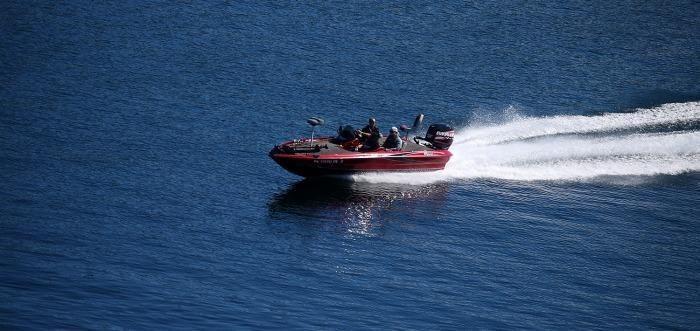 Thousand Islands, New York
The name alone is almost compelling but swimming around these islands are millions of fish ranging from Large Mouthed Bass to Northern Pike and Muskies. No matter what sort of environment you are looking for, the sheer diversity here is incredible as it ranges from Lake Ontario to the St Laurence Seaway to smaller tributary rivers. This provides anglers the opportunity to switch up their tactics and techniques to keep things fresh!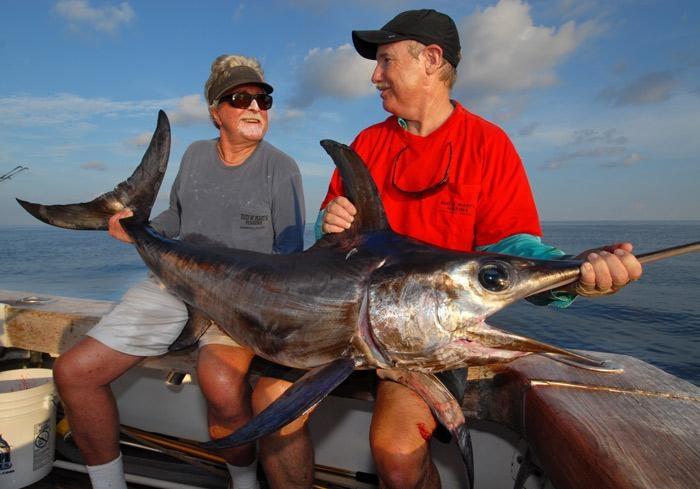 Florida Keys, Florida
The Florida Keys is a famous fishing spot featuring 125 miles of long arc islands, making it possible to catch fish all year. Some of the most sought-after fish can be found here in the inner curve including redfish, snook, permit, tarpon, and bonefish. You can also find sailfish, swordfish, and blue and white marlin right off the Keys on the outer curve. The Florida Keys offers many opportunities to hire a fishing guide or a captain and a charter boat to help make the most of your trip.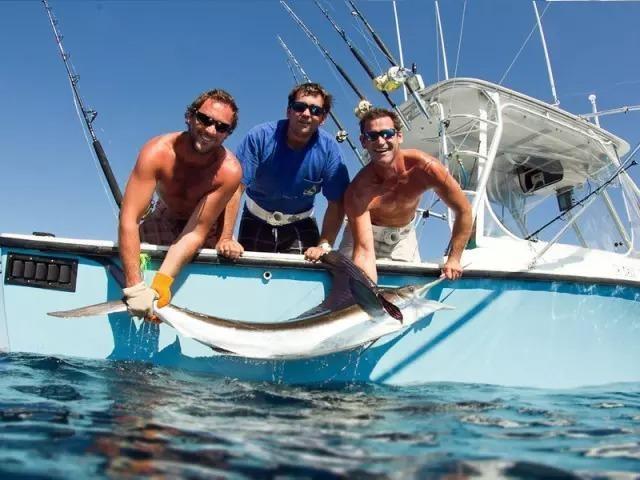 Cape Hatteras, North Carolina (Outer Banks)
Offering year-round fishing that is among the best in the world. Make sure to be here in January to catch some amazing Striped Bass as they migrate through the area in the winter.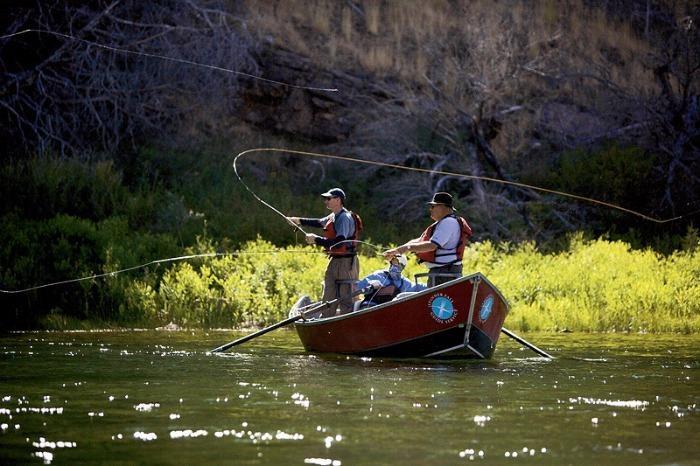 Green River, Utah
Green River, Utah is a pristine fly fishing stream with emerald water and a huge population of trout, especially rainbow trout. Fly tackle is the most effective here, but you can also use spinners and Rapalas. There is rugged terrain, but you can easily get to Little Hole, Browns Park, and right below the dam. Of course, there are also great fishing lodges like Red Canyon Lodge with guides who can make sure you find just the right spots. Not only will you have an amazing fishing trip, but you'll be blown away by the breathtaking scenery that surrounds you.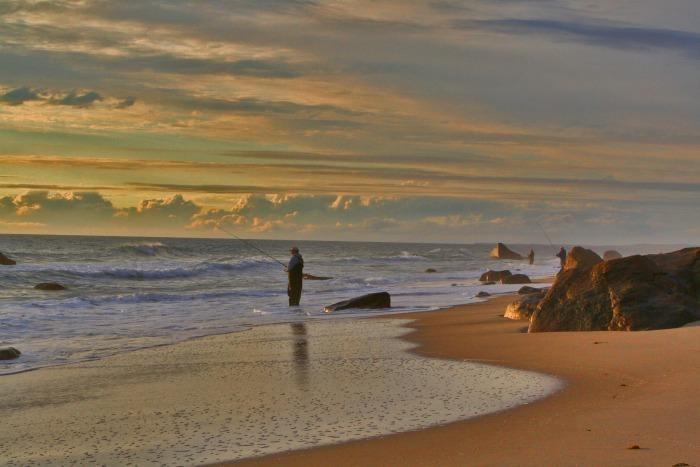 Martha's Vineyard, Massachusetts
There are tons of great fishing spots in this state from the coast to the mountains, but we think that Martha's Vineyard is special since it hosts one of the oldest fishing tournaments in the country. Now in it's 71st year, these people know how to catch some of the best Striped Bass and Bluefish in the country.
Fishing is a fun sport that offers you the chance to get out and enjoy mother nature. Taking a trip to an unknown location provides a unique experience to do what you love in a completely different location. Bring along a group of friends to share the experience with others or enjoy your peaceful time alone. Take advantage of fishing tours if you're interested in having someone experienced to guide you through the unfamiliar waters to enhance your trip.
While these are some of our favorite fishing spots around the country, we love the Take Me Fishing web app on Allstate's website that helps you find the perfect fishing spot near you too!