There is no better way to spend a summer day than fishing in one of our picks for the best fly fishing in the USA! Whether you are a beginner or an experienced fisherman, there is a spot for you on our list. While there are legendary fly fishing spots in Montana, Oregon, and Wyoming - even less iconic spots closer to home can offer an amazing experience. The important thing to remember here is that this is a chance to relax, connect with nature, and spend some time disconnected from the rest of the outside world. In this blog post, we will discuss some of the best fly fishing places in the United States as well as why we love fly fishing when it comes to planning a great guys trip.
Why Do We Love Fly Fishing So Much?
Honestly, we love any chance to get out on the water and explore nature by connecting more deeply with it. The joy of fishing is that there's an incredible spectrum that exists from absolute purity where technology and technique is at a level similar to what our ancestors had thousands of years ago ... all the way up to the absolutely most high-tech fish chasers using underwater drones, sonar, and even satellite images to help anglers find the best fishing spots.
While there is certainly technology and innovation to be found within the fly fishing community, much success still comes from a combination of skill, technique, and luck. Sure, technology can help but fly fishing offers an opportunity for men to connect with other men in our "village" and share stories, educate young boys with knowledge passed down from one generation to the next, and discover the value of patience and observation ... looking for patterns and changes from one week, month, or year to the next.
On top of that, a fly fishing trip offers simply one of the best opportunities to see some of the most incredibly beautiful places on Earth, without feeling rushed to get from one spot to the next.
So, whether your goal is to catch and release or toss your prize in a frying pan, there's something for every fisherman.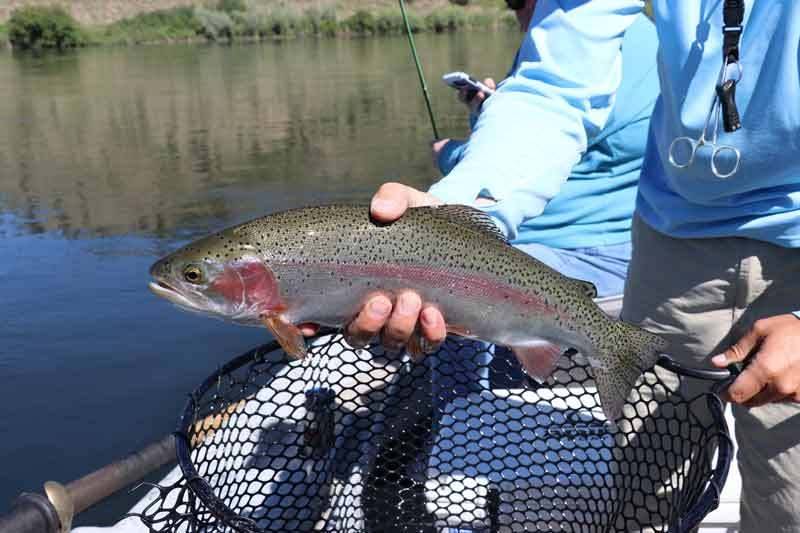 Montana Is Our Top Pick For Fly Fishing In The United States
Fly fishing in Montana can be broken up into at least two different regions - the mountain streams filled with icy cold water coming off the tall peaks of the Rocky Mountains and then the slower, warmer waters found in the Eastern parts of the state. The state is home to some of the best fly fishing rivers found anywhere in the United States.
Whatever your preferred style of angling might be, there's something for everyone.
If Montana is something you are interested in, make sure you check out our Montana fly fishing guide.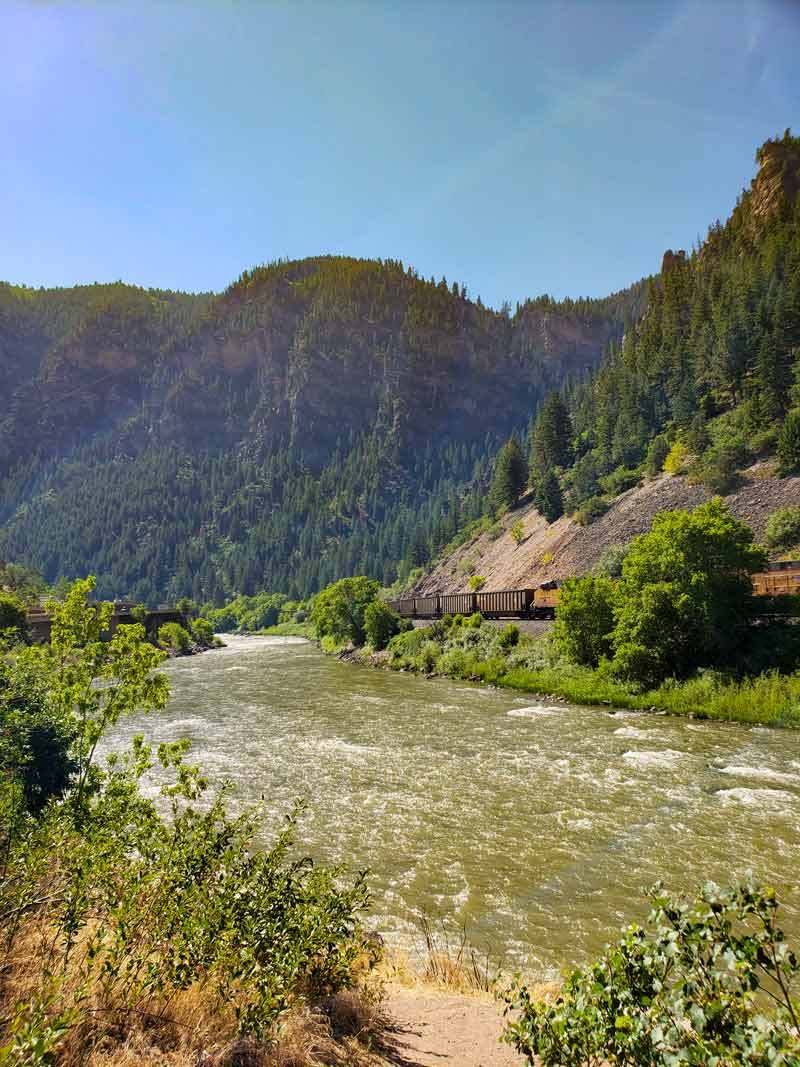 Colorado Has Some Of The USA's Best Trout Streams
There are literally hundreds of good trout streams coming off virtually every mountain in this state that is defined by its elevation. This is especially true around the mountain "ski" resorts that are now year-round destinations such as Vail, Breckenridge, Aspen, Keystone, and Steamboat Springs.
While those destinations attract high-dollar luxury visitors and have some of the state's best fly fishing outfitters that isn't the end of the story when it comes to top places to go fly fishing in Colorado.
Two areas that are especially popular for fly fishing in the state, outside of the mountain resorts, are Glenwood Springs, Colorado River, and the Gold Medal Water designated Roaring Fork Valley. The other is Colorado Springs where there are numerous top spots to go fly fishing, including the Arkansas River, Monument Lake, and Penrose-Rosemont Reservoir. Additionally the South Platte River offers great opportunities for fly fishing too.
Finally, there are several spots in the southern part of the state that deserve to be mentioned on our list of the nation's best fly fishing spots. These include
If you are seeking a fly fishing adventure in Colorado though, don't limit yourself to just these ideas. The truth is that Colorado has earned its spot on our list not for just a single great fly fishing spot but for the fact that the state is packed with a plethora of spots across every skill-level and preferred style of fishing.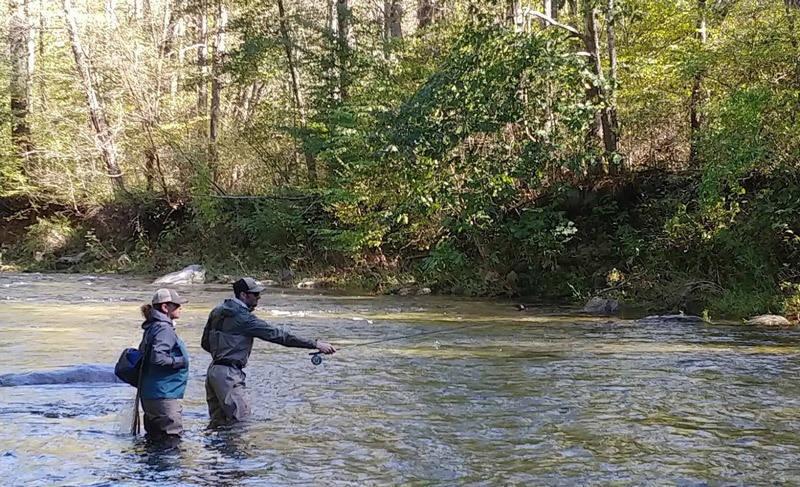 Fly Fishing And Good Ole' Southern Hospitality In North Carolina
North Carolina's Blue Ridge Mountains make for a cozier but no less enjoyable backdrop for a fantastic day hip-deep in a cold mountain stream. While the western states offer a majestic canvas of tall, glacier-capped peaks and cowboy culture ... here in North Carolina, it's a bit more down-home - though the trout fight just as hard!
The Pisgah National Forrest in Brevard, NC is one of the most beautiful places on earth and while my wife loves exploring the waterfalls here, that same crystal clear water is simply packed full of rainbow, brown, and brook trout.
While many of North Carolina's best fly fishing spots are public and managed by the North Carolina Wildlife Resources Commission, several of the top destinations, such as Raven Fork are on Cherokee Indian tribal land and so you will need to make sure you have a good map and invest in the proper permits.
Fly Fishing is so important to the mountain communities here in Western NC, that the Jackson County Chamber of Commerce even created the Western North Carolina Fly Fishing Trail with plenty of specific information about fly fishing here in NC.
Like many other places, it is often best to spend the money to work with an experienced guide who will navigate all these details for you to ensure a seamless NC fly fishing experience.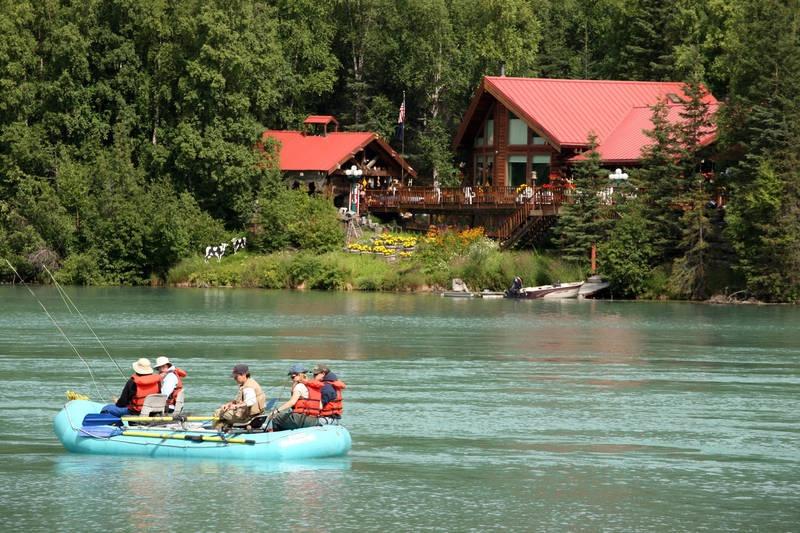 Alaska Has a Short But Legendary Fly Fishing Season
As the largest state in the USA and one with thousands of miles of rivers as well as the tallest peaks in the country, there's no surprise that Alaska is also one of the best places for a fly fishing trip.
Two of the best and most popular fly fishing spots are found on the Kenai Peninsula located southwest of Anchorage. Both the Kenai River, Kasilof River, and Russian River here offer a wealth of trout as well as salmon. During the summer, it can get fairly crowded here as there is a significant population of Alaskans who depend on fish from these rivers to pack away for the long winters ahead. Additionally, there is a significant bear population that depends on the fish found in these rivers as well. As a result, it is often best to work with an experienced Kenai guide to help you find the right spots and stay safe.
One of the more unique fish that fly fishermen come to the state for is the northern pike. This big fish can be found in Alaska's Yukon tributaries.
Oregon Offers Great Beer and Wine To Go Along With Its Bountiful Trout and Salmon
Like Alaska, Oregon's rivers offer ample opportunities for freshwater, saltwater, and Pacific salmon making their seasonal runs. It's a bit difficult to pick fly fishing highlights here and place one over the others but highlights include:
Deschutes River and Tributaries in North-Central Oregon
Crooked River Below The Bowman Dam
Fall River Is Stocked Seasonally
Grande Ronde River Summer Steelhead Runs in Northeast Oregon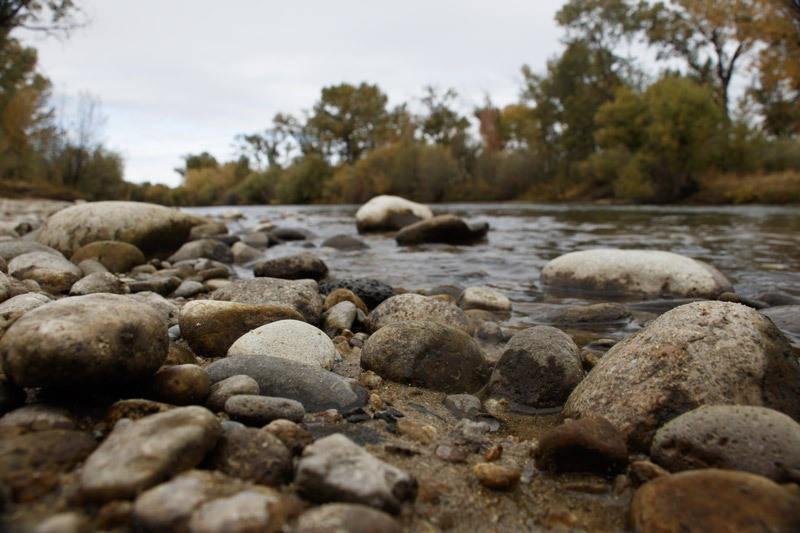 Idaho
Idaho's fly fishing story begins in the waters around Yellow Stone National Park and continues across the state as it is literally the other half of the legendary fly fishing found in Montana since these are the waters streaming west instead of east of the Continental Divide.
Similarly, it offers a variety of terrain from forested, fast-moving, cold mountain streams in the East to slower, warmer waters in West.
While there are numerous small creeks where you can be alone and have a fantastic day of casting and never see another person, Idaho has some of the country's most popular trout fishing rivers.
This includes the South Fork of the Boise River filled with plenty of large rainbow trout and ample, year-round, public river access.
In Northern Idaho, one of the top spots is the North Fork of the Coeur D'alene River.
While Idaho shares its fly fishing story with Montana in the West, it does the same with Oregon in the East. This includes the appropriately named, Salmon River, as well as Owyhee River which joins the Snake River on the Oregon side of the border.
Perhaps the top trout river in any of the western states is found here in Idaho - Henry's Fork of the Snake River. By almost any measure, Henry's Fork is one of the USA's best fly fishing places due to its ample numbers of brown and rainbow trout and is best fished by boat in the late spring.
Fly Fishing in Idaho is changing rapidly though as the state is experiencing rapid growth around Boise and this is resulting in changes to water patterns as well as residential and commercial growth near some of the state's best fly fishing creeks and rivers.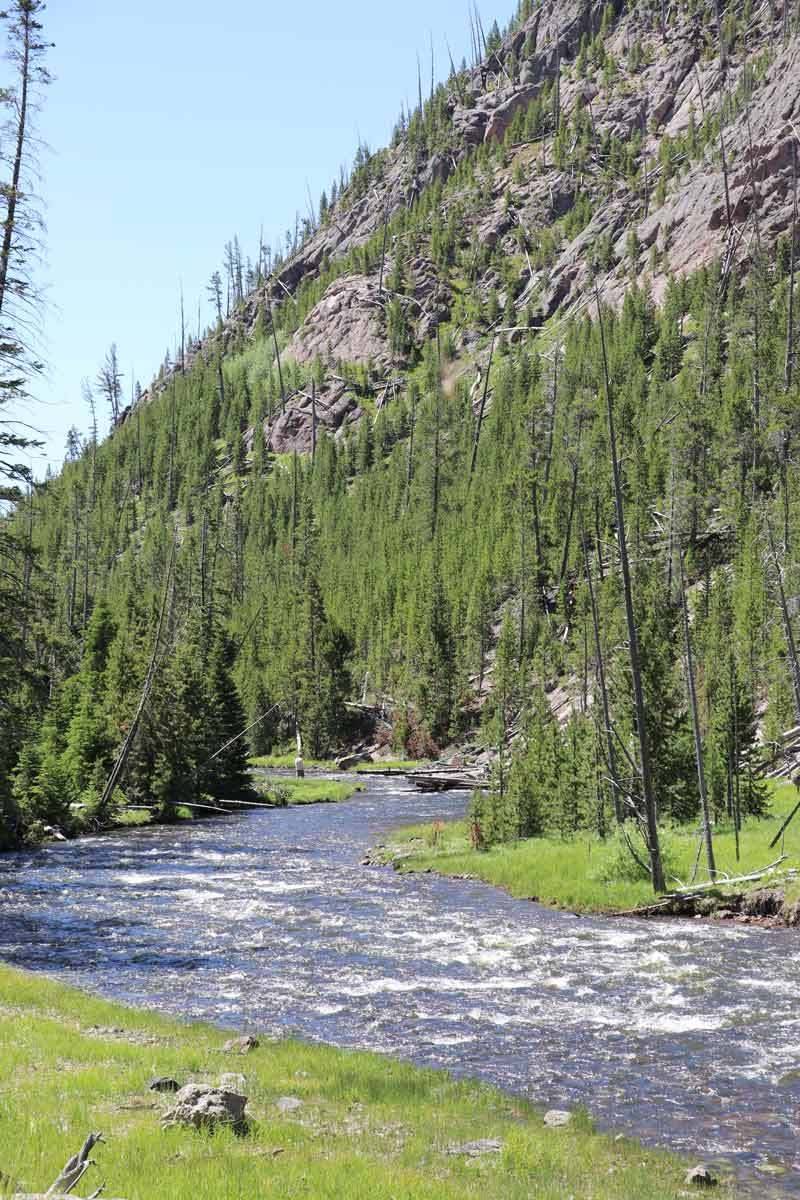 Wyoming's National Parks Are A Playground For Fly Fishing
While Yellowstone National Park spans three different states - Idaho, Montana, and of course Wyoming, that isn't the only story here. However, for many fisherman, the park offers a unique destination that makes for a bucket-list fly fishing trip.
Some of the notable places inside the park include the Gibbon Rivers, where the fish population and terrain vary dramatically based on where you decide to cast your fly. The Yellowstone River is arguably one of North America's most famous rivers and is shared with both Wyoming and Montana. With headwaters that begin inside the National Park and then through Paradise Valley and on to Big Timber.
In the northwest corner of Wyoming, you obviously also have the waterways around Jackson Hole and Grand Teton National Park.
Towards the south of the state you have the Upper North Platte River where anglers will find more than 4,000 catchable wild trout each mile and fewer tourists competing for those prizes compared to some of the other iconic fly fishing spots around the country.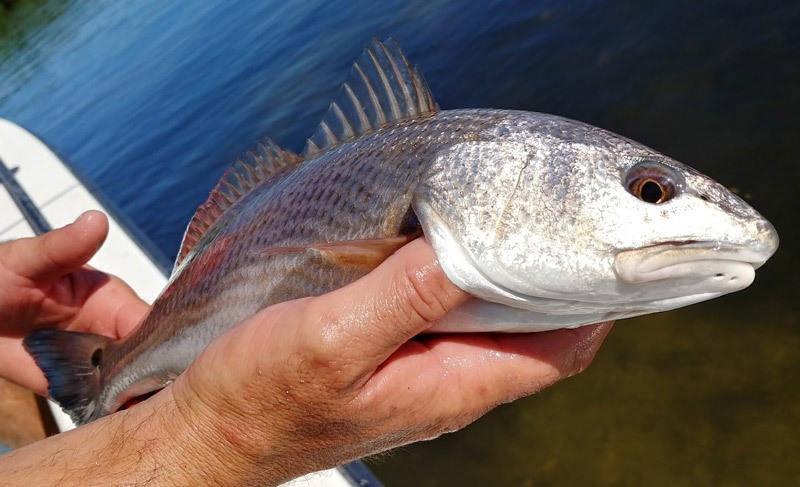 Florida Is Tops For Saltwater Fly Fishing Adventures
Novice fans of fly fishing usually look for cold mountain streams as the best places to create your epic fly fishing adventure. Florida obviously doesn't offer cold water or mountain streams. However, the Florida Keys are a very popular spot for bonefish, and the wetlands, mangrove swamps, and the Everglades are all exciting places to visit for a long day of fly casting.
To stop the discussion of fly fishing in Florida here though would ignore the vast freshwater inland areas that while frankly aren't even close to being as jaw droppingly scenic as The Keys, for instance, still offer ample opportunity for going after largemouth bass and other fantastic gamefish found in Florida's inland waterways.
New York State Offers The Best Fly Fishing East Of The Rockies
New York State might be an odd pick to feature on our list of the USA's top fly fishing destinations but experienced anglers know that this state offers a wealth of opportunities for fishing of all types. From chasing striped bass and blue fish while saltwater fly fishing on Long Island to Pacific Salmon fishing in the Lake Ontario tributaries, this state is a fisherman's dream.
While clearly, these salmon are not native to the Great Lakes, the thrill of fishing for chinook and coho salmon is worth visiting the aptly named Salmon River as well as Oswego, and Lower Niagara River.
Which Of These Is The Best Fly Fishing Spots Is Up To You!
Unfortunately we have to stop our list of "Best Places" at some point and that makes us a bit sad. There are plenty of other parts of the county that offer excellent fly fishing opportunities and sometimes even access to unique species of fish that aren't found in the more iconic mountain streams. For instance, Northern California and New Mexico have beautiful rivers, Utah's Green River can be a great spot, Arkansas's White River offers a chance to catch brook, a rainbow, a brown, and cutthroat trout.
There are plenty of great fly fishing spots in the USA, and it can be tough to choose just one. We've highlighted some of our favorite places here, but it really comes down to what you're looking for in a fly fishing adventure. Do you want to go after trophy fish in pristine mountain streams? Or maybe cast your line into the calm waters of a Florida Keys lagoon?
Are you the guy that seeks a gourmet experience at a fishing lodge or are remote locations filled with big trout and no people for miles your idea of a perfect place to go fishing?
It all depends on what you're hoping to catch and how you want to do it! No matter where you end up, we hope you have a fantastic time fly fishing in the United States.