There's no better destination for guys looking for a petrol and adrenaline-fueled guys getaway than Dubai. This is probably the single best spot in the world if you want to see exotic cars of all types, colors, and shapes from police cars to million-dollar cars parked at the mall ... and then there are the one-of-a-kind offroad beasts too. While most of you are far from that level of wealth, Dubai makes a perfect destination to visit if you are looking to see some amazing sights and even wrap your hands around the steering wheel for a bucket-list adventure!
While many people market the individual cities such as Dubai and Abu Dhabi independently, the reality is that for guys seeking the ultimate UAE car experience you should visit both cities.
While they share a common culture of extravagance and lavish displays of wealth, just as with any city - they each have their own reasons to visit. While you can take a bus from Dubai to Abu Dhabi in just over two hours, who wants to do that? Instead, how about a luxury car rental Dubai road trip instead? As you would expect, there are many rental companies in Dubai as well as Abu Dhabi that cater to this market so make sure to do your research before you get there. Whether you prefer to travel in comfort and style in a Bently or a Lamborghini there's something for each style out there and that's WAY better than the Nissan you probably rented at the airport on your last business trip. Instead of 2 hours, you can get from Dubai to Abu Dhabi as fast as you want.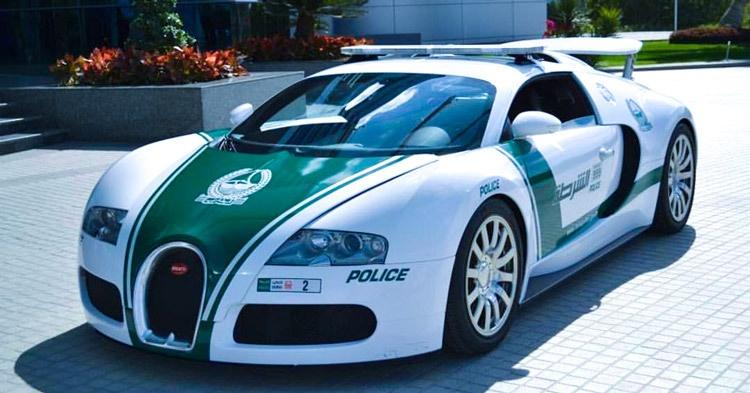 Bugatti Veyron Dubai Police Car photo by Moto "Club4AG" Miwa
Unless you meet one of the police who are armed with exotic vehicles that even include supercars like this 1,200 hp Bugatti Veyron that can cost $2-3,000,000 depending on how it's configured!
As much as we'd love to encourage you to simply go fast, the reality is that the UAE has some fantastic touring roads to explore as well. For instance, while you might think it's all just sand dunes, the mountains north and east of Abu Dhabi offer some great turns and a drive through the Jebel Jais mountain north of the beach town of Ras Al Khaimah can make for some once-in-a-lifetime memories as well as photos that will make your friends jealous on Instagram. It is said by many to be the best driving road in the world ... that nobody knows of. In fact, this road goes nowhere except to the top of the tallest mountain in the UAE.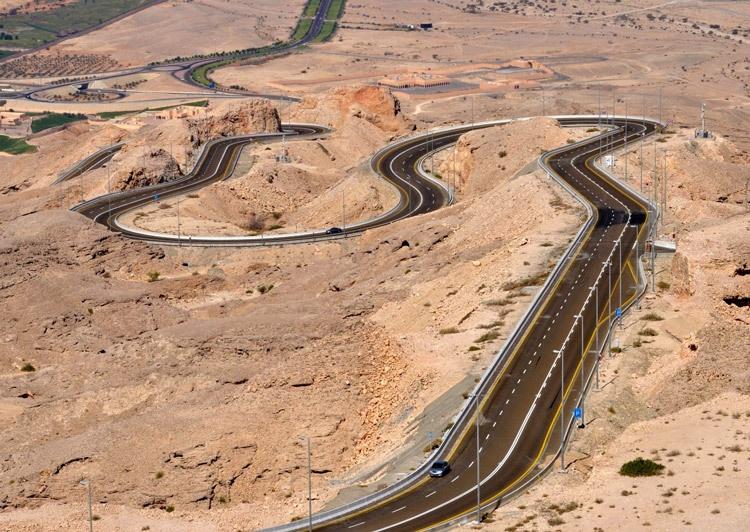 East of Dubai, you'll find another fabulous driving road - the Jebel Hafeet mountain drive, where you can even view Oman from the platform at the mountain's summit. This road has about sixty turns and would be the perfect test for how well you and your vehicle can work together. If you are not sure you're ready to head out on your own, there are many companies offering sports car driving tours in UAE where you can have a professional guide show you all the perfect spots to go.
On the other hand, for those of you who prefer to get a bit dusty, the dunes are calling!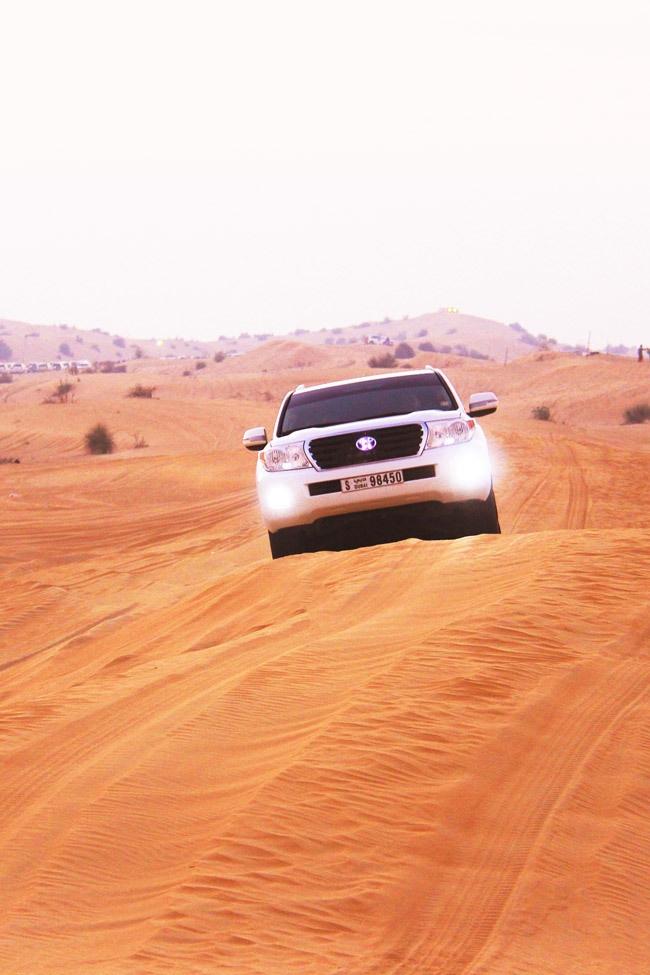 While clearly that new Ferrari you just rented isn't going offroad, there are some great places where you can explore the desert in an SUV or offroad truck that is designed to fly over the dunes.
As much as I'd love to spend all my time behind the wheel exploring exotic roads, that would mean missing some of the craziest and coolest automotive attractions in the world. The car culture here in Dubai and Abu Dhabi quite literally knows no limits.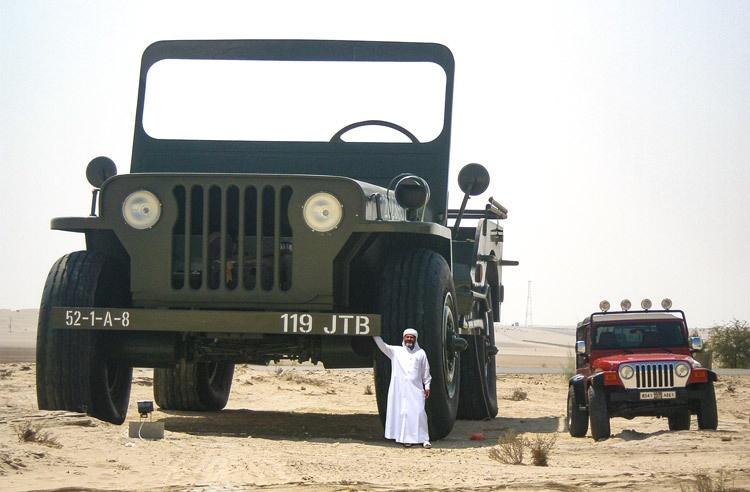 For instance, the Emirates National Auto Museum in Al Dhafra, about 30 miles south of Abu Dhabi, features more than 200 vehicles including "World's Largest Truck", a vintage Mercedes sedan with monster truck wheels, and a Jeep. Plus, since we're in the UAE the whole museum is built inside a pyramid!
This looking for a more classic approach to automobiles will enjoy the Sharjah Classic Cars Museum, located next to the Sharjah International Airport north of Dubai. Here, guests will find a collection of more than 100 classic cars including vintage Rolls Royce, Ford, Mercedes, Chevrolet, and Bently vehicles going back as far as 1915.
And finally, no guys trip to UAE would be complete without a visit to Ferrari World! This partially indoor theme park is home to several rides and roller coasts that each pay homage to Ferrari. This includes the Formula Rossa, where riders will be accelerated to nearly 150 mph in just 4.9 seconds! This attraction is the fastest roller coast in the world and has even attracted notable Ferrari Formula One drivers such as Felipe Massa and Fernando Alonso, so who knows ... you may sit in the same seats that they did!
No matter what your style, from simply hanging out on the streets and taking photos of exotics that drive by - or taking the wheel of a supercar for a ride up one of the world's best driving roads, United Arab Emirates is an awesome destination for guys looking for a car-themed guys getaway!