Last fall I had the chance to take an 8-day Southern Caribbean Cruise with Carnival as part of one of our #MenWhoBlog cruises. This was the first time I've had a chance to really enjoy a cruise with a bunch of my guy friends as well as my wife so it was a bit of a different experience. Similarly, this was the longest cruise I've taken to date - and while it has been completely overhauled a couple years ago I was a bit nervous that it would feel dated. Luckily all those fears were unfounded and we had an amazing time that confirmed my premise that a group of guys can have an amazing time sailing together for a Carnival Cruise Mancation!
Carnival Sunshine originally launched in 1996 as the Carnival Destiny but was re-launched in 2013 as Carnival Sunshine. This massive overhaul updated one of the oldest ships in the fleet to essentially the newest. By adding an extra deck, a massive three deck talk adults-only "Serenity" space, all of the specialty restaurants (and a few new ones) from other ships, and some new elements - they made this the crown jewel of the Carnival fleet. The ship today is 102,853 GT, 892 feet long, and has a guest capacity of 3002.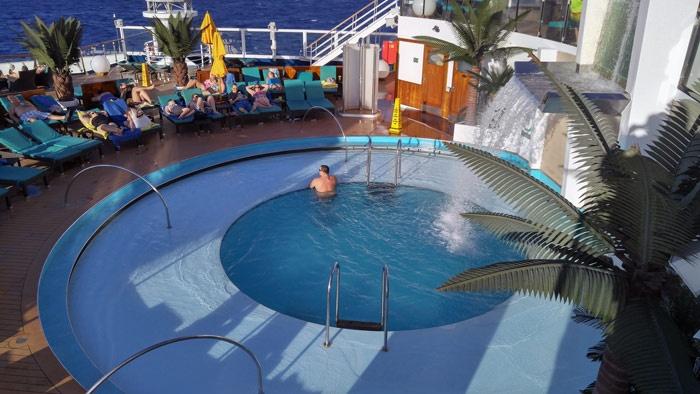 While it isn't the largest ship out there by any measure it's big enough to have tons of great activities, great entertainment ... but then be small enough that you could quickly walk from one end to the other for the next thing to do. That's something you can't say about the mega ships out there today and I liked that aspect.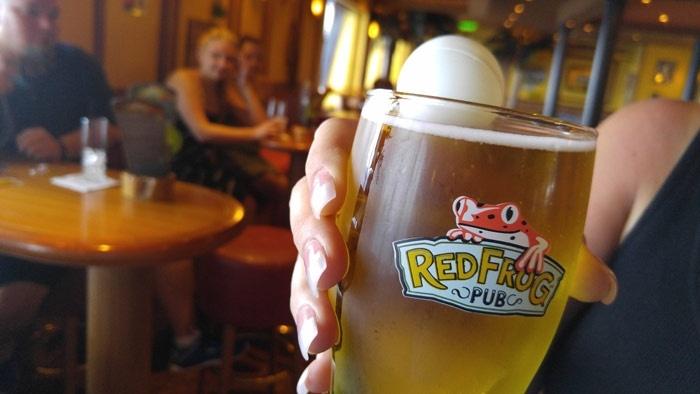 During my process of preparing for this cruise review, I was concerned that by adding space for approximately 300 more passengers without substantially increasing public areas was going to be a disaster. I was pleasantly surprised and while the ship certainly felt "full" it wasn't any more clogged than any other I've been on - except for at the Punchliner Comedy show. That simply has to be put in a larger venue or sell tickets. Having space where you can only see the stage via a TV screen is almost silly.
As you can see, we all had an awesome time. While I knew that a Carnival Cruise was an awesome experience for a romantic getaway, I was thrilled with how much fun the other guys had. This was true for novice cruisers who had never been on a ship like this before as well as experienced cruisers who like me had never traveled with their male friends before.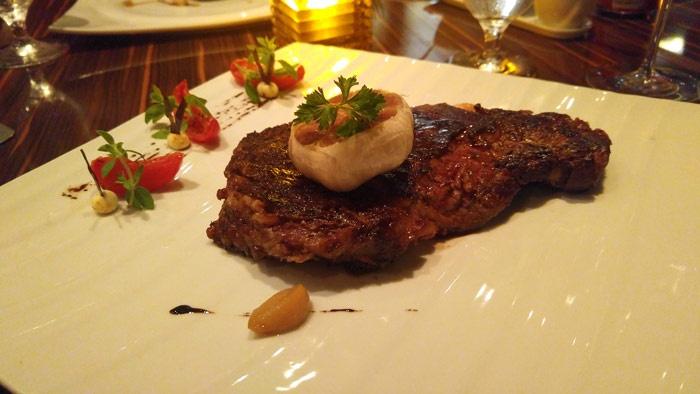 Food:
You will NOT GO HUNGRY here - with tons of free food options ranging from Guy's Burgers to the Lido Restaurant as well as premium options including the Steakhouse, and Ji Ji Asian Kitchen there is more than enough variety. My only complaint is that I wish I could have a few more nights so I could go back to Ji Ji and the Steakhouse an extra couple times.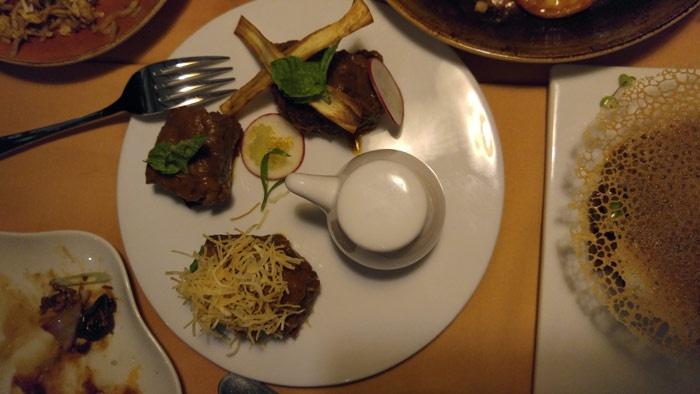 Ji Ji Asian Kitchen was the standout here. First introduced on Carnival Sunshine it is a pan-Asian eatery for a small fee. The food is served family style similar to how it is in Cucina (Carnival's Italian restaurant) but I found it to be of an extremely high quality with flavors that were among the best cruise food I have ever had and presented beautifully.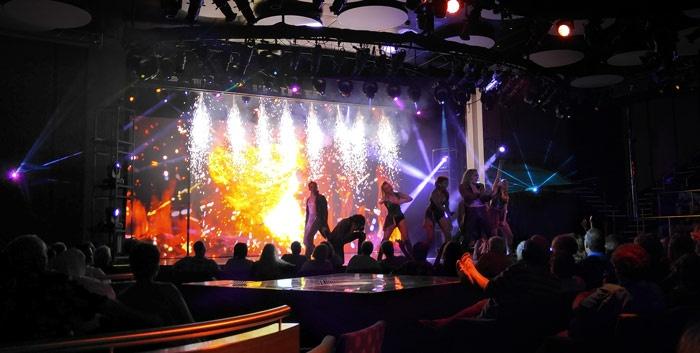 Entertainment:
A few years ago Carnival's shows were honestly pretty bland. Today though, it is off the charts awesome. You aren't going to find "Broadway productions" but I found both of the shows I watched to be engaging, fun, and perfectly suited for the cruise audience in both timing and excitement. That is to say that they had opening acts to keep people excited as the auditorium filled and then didn't go on too long. I was shocked to see the lighting, pyrotechnic effects, and lasers that accompanied the rock show and I can't wait to cruise again to see what Carnival has in store next!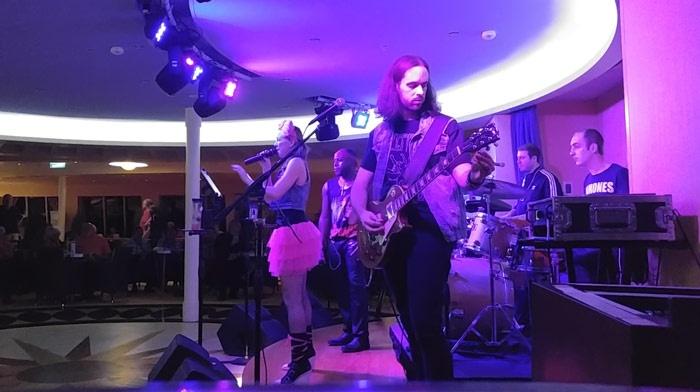 On the other end of the spectrum, Carnival's House Band was as enjoyable as ever. In the photo above it was "80's Night" and so all of us old people were rocking and rolling ... even as the rough seas tossed us around a bit.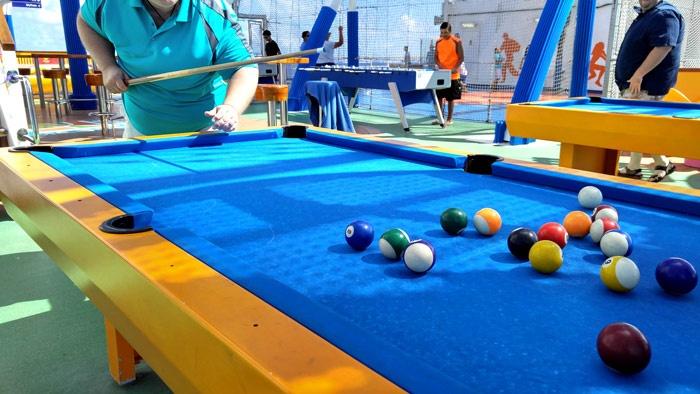 Sports Square:
I have another post I did earlier talking about Sports Square, but this is the place to go if you are with a bunch of guys. While it's probably designed more for teens to go during sea days, we had a blast competing in mini-golf, pool, shuffleboard, basketball, and corn hole.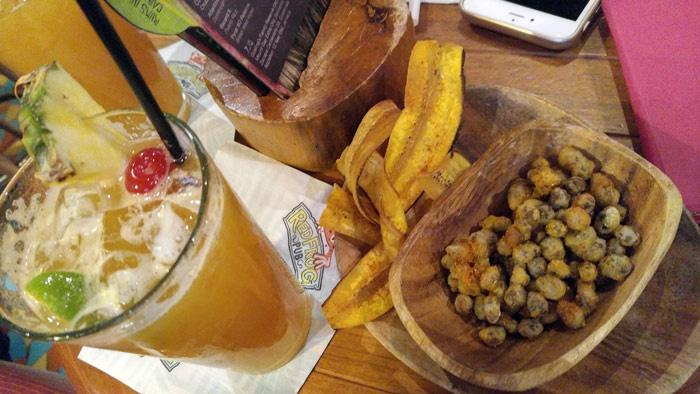 Bars and Bar Games:
From the EA Sports Bar to Red Frog Pub and everything in between, this was where you could find us if we weren't on deck at the Sports Square. From delicious drinks like my Red's Remedy and bar snacks like pigeon peas with plantain chips to bar games such as beer pong, ring toss, Foosball, and shuffleboard you won't find yourself twiddling your thumbs.
Of course, that's just at Red Frog Pub - don't forget to check out EA Sports Bar to watch a game and play Xbox or Alchemy bar for a craft cocktail.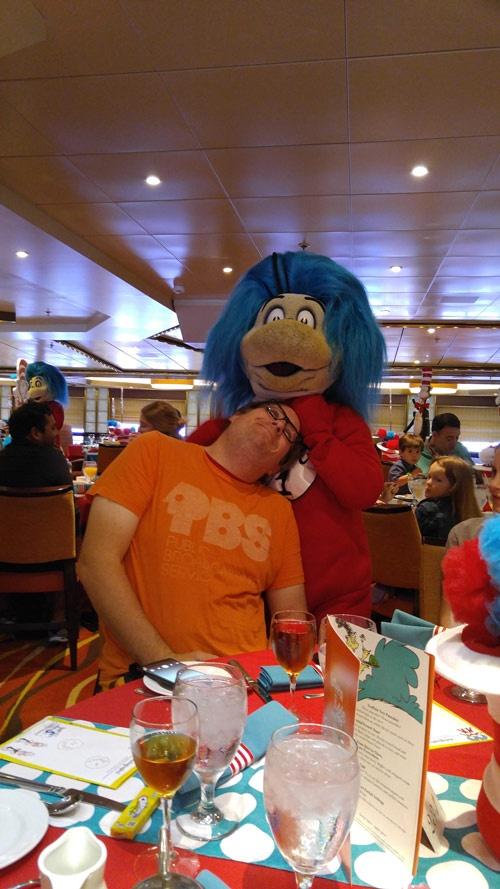 Closing Thoughts:
Whether you choose to cruise for a romantic getaway with your partner or a mancation cruise with your best buddies, it's important to relax and have fun. A lot of cruising is an illusion designed to make you feel great and escape your otherwise boring life for a few days.
Carnival is called "The Fun Ship" for a reason and I found that to be true on the Carnival Sunshine ... just like I have on her sisters!
Looking for more about Carnival Sunshine? Visit the Carnival Cruise Review page on #MenWhoBlog.