While most of you think of the major lines like Celebrity, Viking, and MSC when it comes to Mediterranean Cruises, we met with the folks from Celestyal Cruises earlier this year and were impressed by the offerings that they are working on to bring a different feel to the market. They've been around for several years and as a Greek cruise operator offers an interesting perspective introducing guests to their backyard. With the introduction of Celestyal Experience - formerly Costa newRomantica - they have upped the game dramatically and this makes us even more excited.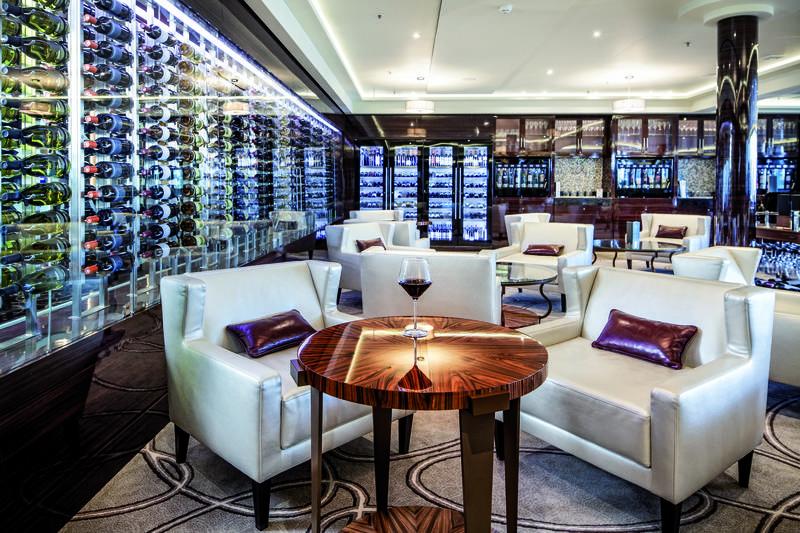 Celestyal Cruises, the award-winning, number one choice for cruise travelers to the Greek Islands and the Eastern Mediterranean, announces its new flagship, the Celestyal Experience. The ship's first sailing of the 2021 season will be on March 06, with the seven-night "Three Continents" itinerary calling on Greece (Athens and Rhodes), Turkey (Kusadasi), Israel (Ashdod), Egypt (Port Said) and Cyprus (Limassol). Beginning on April 03, 2021 the Celestyal Experience will set sail on the seven-night "Idyllic Aegean" itinerary visiting Athens, Rhodes, Crete (Agios Nikolaos), Santorini, Milos, Mykonos and Kusadasi (Ephesus). For a limited period, all-inclusive launch pricing starts at just $699 per person.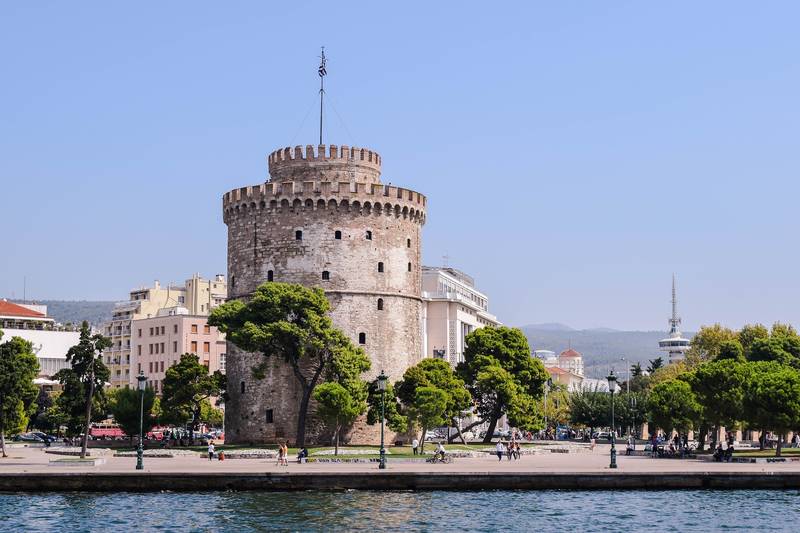 Later in the season, the Celestyal Experience will operate the "Eclectic Aegean" itinerary, a seven-night voyage which introduces the historical city of Thessaloniki, the gateway to the land of Alexander the Great, as a new embarkation port. In addition to the highlights of an overnight stay in Istanbul and the breathtaking 'hanging monasteries' of Meteora this exclusive itinerary also includes a visit to the site of Ancient Troy.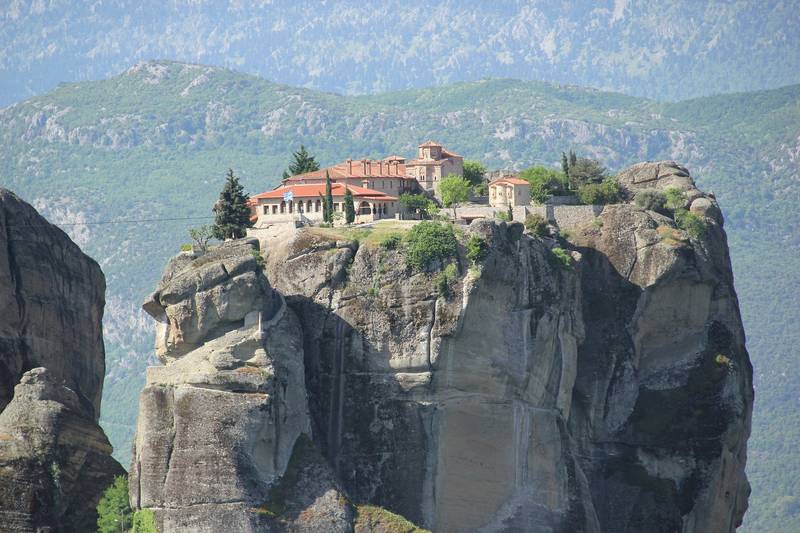 The Celestyal Experience has a capacity of up to 1,800-guests in 789 staterooms, 166 of which feature balconies, sea terraces and bridge-view verandas. The Celestyal Experience which has recently undergone an extensive refurbishment will offer an intimate onboard guest experience with all the warmth of traditional Greek hospitality. The ship is also well-suited for visiting smaller ports, a key differentiator for Celestyal, with destinations that remain off-limits to larger vessels.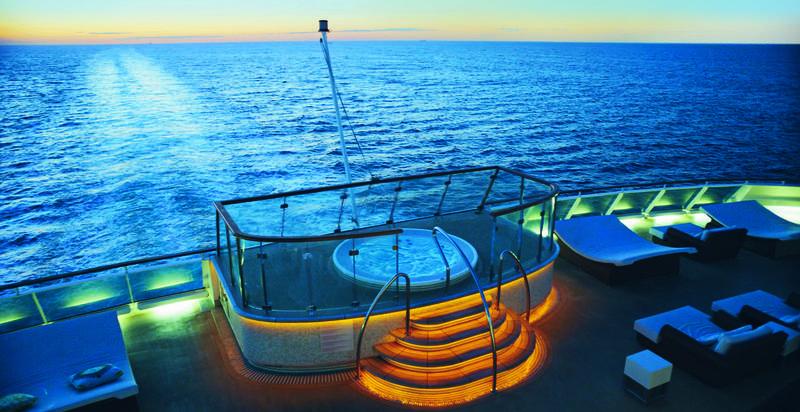 "This has been a challenging year for everyone. However, we are extremely optimistic about the future of travel and, especially of cruising. We are delighted with the addition of the Celestyal Experience to our fleet. This ship will be a game-changer for us, and we can't wait to introduce her to our guests. The Celestyal Experience embodies Celestyal Cruises' 'commitment to an intimate, authentically Greek experience onboard a contemporary, well-appointed, mid-sized cruise vessel. She will undoubtedly be instrumental in driving our continued growth," said Celestyal Cruises' CEO, Chris Theophilides.
The Celestyal Experience features a range of experiences for guests of all ages including four restaurants, seven bars and lounges, two pools, two Jacuzzis, a beach club, sundeck and a jogging track. Rounding out the
"Celestyal Experience" will be nightly entertainment, a casino, library, meeting rooms, and onboard boutiques, all topped off with a unique, specialty wine and cheese bar that will serve as a tribute to Mediterranean wines and cheeses.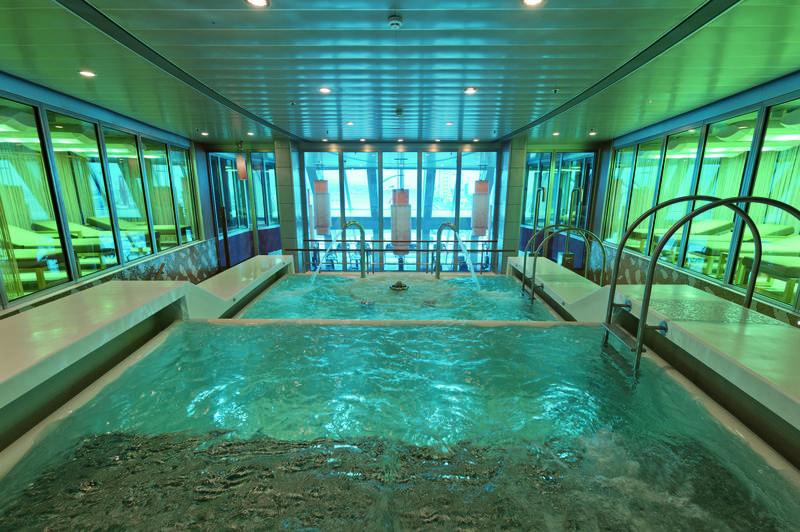 Outstanding Panoramic Thalassotherapy Spa
One of the outstanding features of the Celestyal Experience is its expansive 47,300 square-foot panoramic spa spread across two decks, complete with a fully-equipped gym offering ocean views, thalassotherapy baths, massage rooms, saunas and a range of thermal suites. The spa also includes a Japanese-style tea parlor, which will feature a wide variety of rare teas including local remedial herb and mountain teas.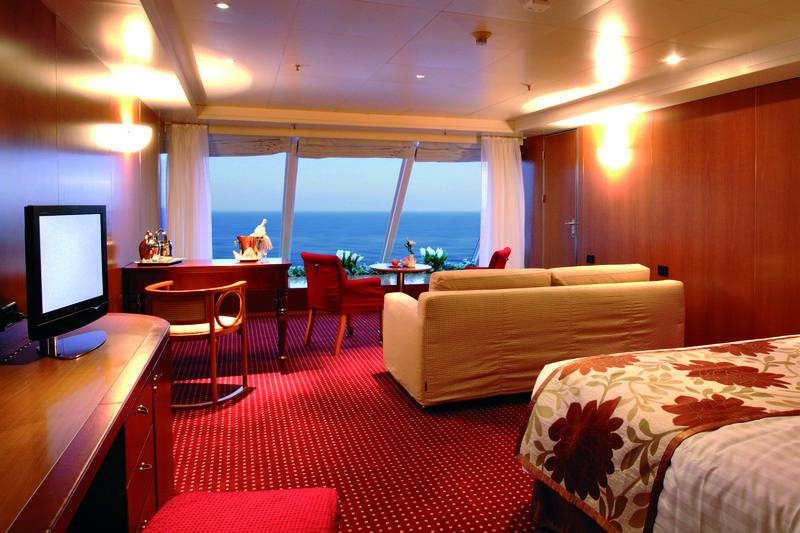 Celestyal Experience Suites
With more suites onboard than the line's other ships, the Celestyal Experience provides even the most discerning guests with a range of premium accommodation options. The ship features 166 suite category staterooms, 132 of which are junior suites, all with balconies, and 34 Suites, including 22 with balconies; six with bridge-view verandas and six Grand Suites boasting large sea terraces. Guests booking suites higher than junior suite categories on the Celestyal Experience will have access to the Celestyal Cruises Suite Concierge service, which features a dedicated priority check-in counter, expedited embarkation, an exclusive dining area onboard, and express luggage delivery service including assistance with unpacking. A dedicated Celestyal Cruises Suite Concierge is also available to assist guests with specific tailored service requests.
A New Class of 'Wellness' Staterooms
A Celestyal first, is the introduction of four new 'Wellness Spa' stateroom categories with a variety of spacious balcony, sea terrace and veranda suite accommodations. Exclusive use of Deck 14 ensures the most serene and tranquil area of the ship. Complimentary and unlimited access to the wellness and spa area is included featuring relaxation options, most notably the thalassotherapy baths and thermal suites. The Wellness staterooms will also ensure priority access to specialty dining experiences and a new, exclusive Beach Club concept.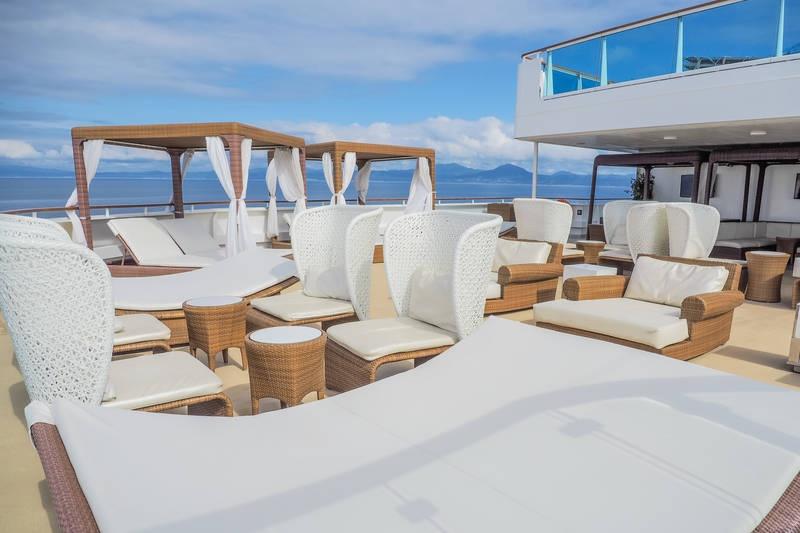 Greek Island-Inspired Beach Club
This adults-only outdoor area, dedicated to 'Suite' and 'Wellness' class guests offers a tranquil atmosphere that can only be found at the best Greek island "chill-out" beach clubs. The Beach Club boasts attentive guest service all in the comfort of premium sunbeds and cabanas. It features a Jacuzzi perched on the stern with endless views across the ocean.
The Mediterranean Diet
Celestyal is known for its locally-inspired and sourced cuisine created according to the Mediterranean Diet, acclaimed by global chefs, leading nutritionists and scientists alike. This will be a special highlight onboard the Celestyal Experience. Among the new dining venues will be a Greek grill & deli, featuring local favorites. Casual food featuring traditional recipes and locally-inspired pizzas prepared in an authentic wood-burning oven will also be on the ship's menu. Premium tasting experiences featuring acclaimed Mediterranean wines, olive oils, cheeses and other featured specialties will be just one of the new concepts.