Most sports fans dream of visiting a favorite stadium, birthplace, or hall of fame at some point in their lives. For most sports though, there is an inherent challenge with that since everything is so spread out. For instance, while Cooperstown might be a great place for baseball fans - it's nowhere near a major league stadium. With NASCAR in particular, Charlotte is THAT PLACE. Not only is this the home of one of the finest NASCAR tracks that I've ever visited - but they also host the NASCAR Hall of Fame, team garages, parts and technology innovators, and you can even follow in the footsteps of racing legends like Dale Earnhardt by visiting his hometown.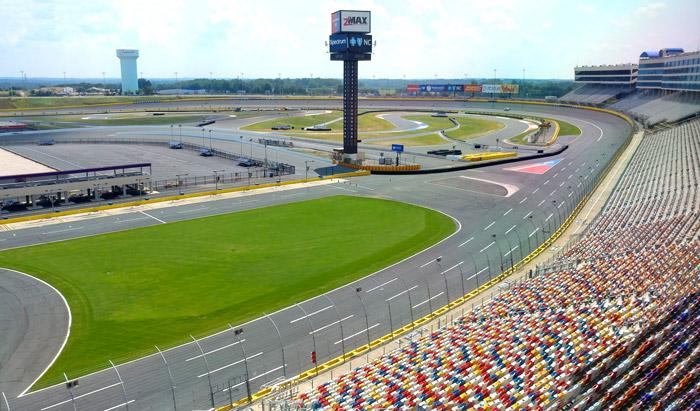 Visit the Charlotte Motor Speedway!
If you are coming to Charlotte to visit NASCAR sites, then you are probably planning to visit the track for a race. If not, you don't know what you are missing. Simply put, this is the finest NASCAR race track that I have ever visited. Even though this is one of the older tracks it is absolutely one of the most modern and has a history of firsts including the first to hold night races and of course the first to hold a legendary 600-mile race! Even though this is the home of NASCAR the facilities also include an incredible 4-lane-wide Zmax Dragway and a phenomenal clay oval for Sprint Car races.
Last but certainly not least is the fact that the Charlotte Motor Speedway is located in Concord, North Carolina - just minutes from downtown. This makes the entire area easy to get to since Charlotte has a major international airport and is a hub for American Airlines. Plus, there are tons of great hotels just minutes away from the track (including the Concord Embassy Suites who hosted us during our visit). While I'm willing to trek to legendary tracks like Darlington and even Chicagoland, Indianapolis Motor Speedway, or Autoclub Raceway - it's great to see a complete package like they have built here in Charlotte.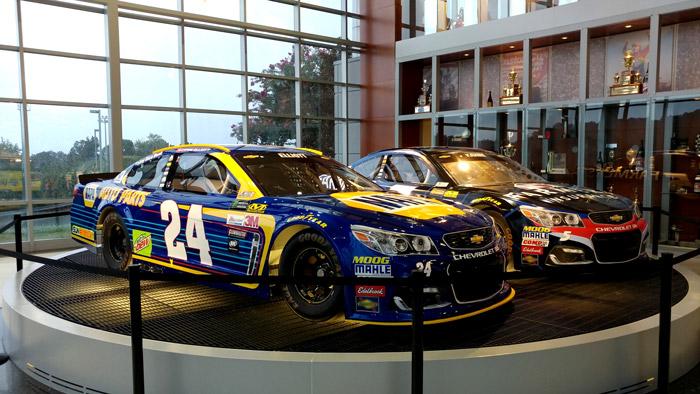 Visit Your Favorite Team Garages
Imagine being able to visit the training facilities, locker room, and trophy room for your favorite teams. That's exactly what you can do here in Charlotte. Most major teams have open areas where you can see memorabilia including trophies, race suits, and cars to walk around. While we were visiting the Hendrick Motorsports #24 and #5 garage, we even got a sneak peak at Chase Elliott's "Throw Back" paint for his upcoming race at Darlington.
This was especially cool to see his garage since thanks to one of his sponsors - Kelley Blue Book - we'll be meeting with Chase and the rest of his team in a few weeks during the race weekend in Loudon, NH coming up at the end of September!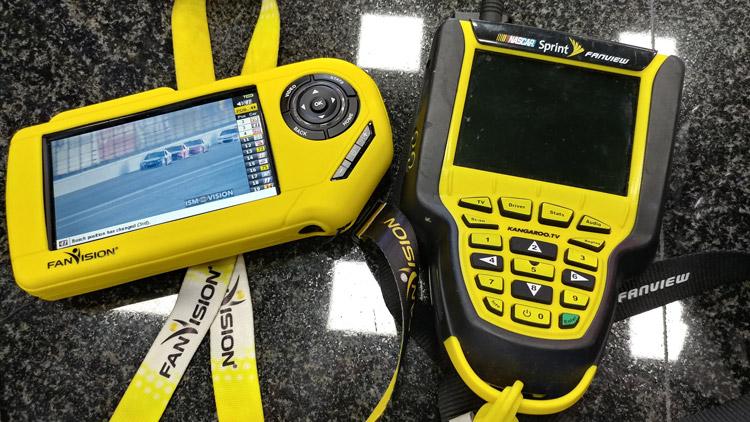 Visit The Companies that Make Racing Come Alive
While companies like Racing Electronics don't have a public tour, a visit to Charlotte wouldn't be complete without visiting locations like this. Not only do they make fan gear like the amazing FanVision system that provides all sorts of video, audio, and racing data but they also provide radios and other gear that allow the teams to communicate. This is an exciting place to visit since you never know who might be shopping here or visiting to get a custom earpiece fitting!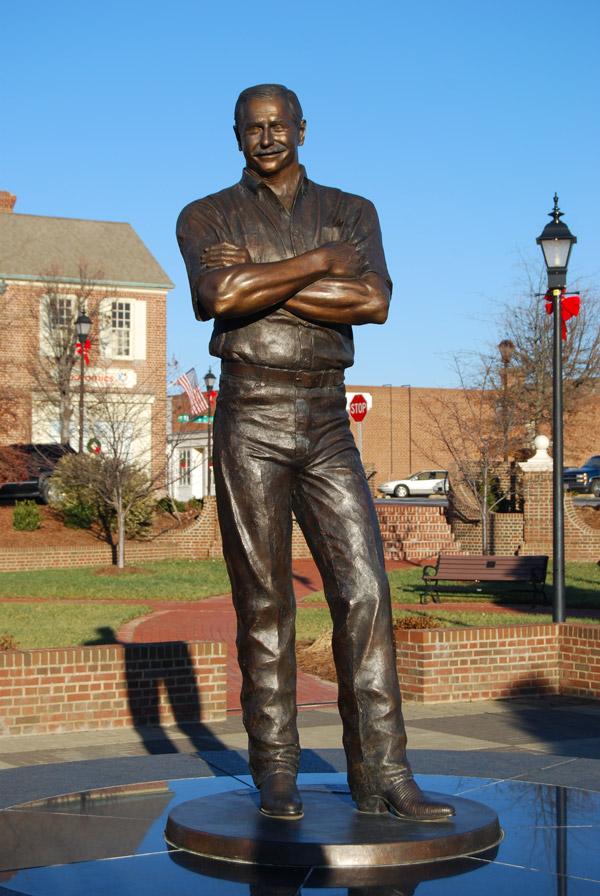 Follow in the Footsteps of Legendary Racers like Dale Earnhardt
Dale Earnhardt is undeniably one of the most popular race car drivers of all time, from any format. The town of Kannapolis, North Carolina, has a self-guided Dale Trail that you can follow to walk in his footsteps. Stops include the Dale Earnhardt Plaza where you can stop and visit the nine-foot, 900-pound bronze statue of him, "Idiot Circle" across the street from there where he hung out as a kid, Punchy's Diner said to be the home of his favorite sandwich - a simple tomato sandwich with lettuce and miracle whip on white bread and other locations that any Dale fan won't want to miss.
There are plenty of other drivers and legendary figures who also lived in the area, but this is a must-visit for any race fan.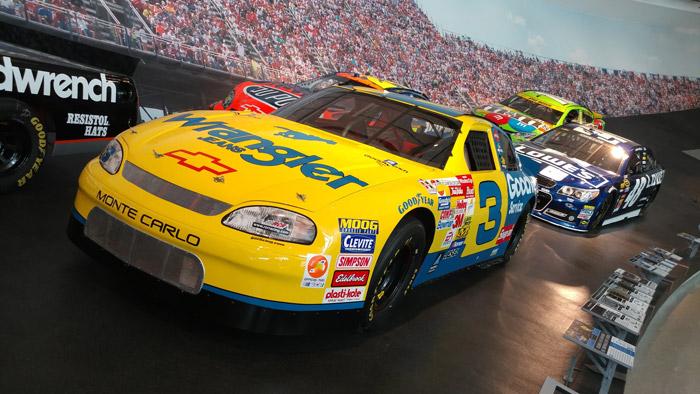 Explore The NASCAR Hall of Fame
I've had the fortune to visit several Hall of Fame museums and each one is a unique shrine to the sports or musical traditions. However, the NASCAR Hall of Fame is something special. It has the expected inductee area to celebrate legendary drivers but it also does a great job of taking fans deeper into the sport and helping them better understand all the other aspects of achieving greatness beyond just extraordinary driving.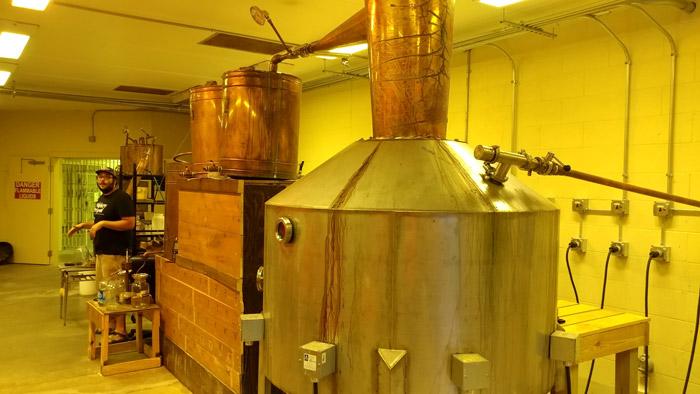 Yup, You Can Even Celebrate With Some Moonshine
Let's face it - NASCAR racing really developed as moonshiners built faster and better cars to race away from the cops and then began to compete against each other for who had the fastest cars and best drivers. While the illicit moonshine tradition is alive and well in the hills of North Carolina, there are several places where you can get a taste of it and not have to worry about being arrested (or going blind!) Located in Mount Pleasant, NC just a few miles from Charlotte is the home of Southern Grace Distilleries aka "Whiskey Prison" since it is set inside a reclaimed prison. As you walk through the tour, you will see guard towers and bars on the doors that make you glad that you aren't stuck here!
About an hour and a half north of Charlotte in Mount Airy, North Carolina is another distillery that we love - Mayberry Spirits. The tour there is every bit as entertaining but they are doing some really special stuff with whiskey innovation. Here's our post about Mayberry Distilling as well.