Chicago is one of my favorite cities to visit and as someone who lived there for nearly a decade, it's also a city I'm proud to share with friends when they ask for recommendations of fun places to visit. This is the city of big shoulders, a manly city where they aren't afraid to grab a big beef sandwich dripping with juice, cheer on their favorite sports teams, and enjoy new and unique ways of looking at the world.
As one of the biggest cities in the United States, it can sometimes be a challenge knowing where to stay. Luckily, Chicago has a great public as well as a private transit system to get you around easily. This includes the famous "L Train" as well as plenty of ride share options and since it's mostly flat it is also a great city for biking and walking. That makes it nice for anyone looking to book a great hotel since the specific location is less important than in some other cities. Instead, you'll just want to pick the right neighborhood that fits your style.
Our Picks For Best Things To Do In Chicago!
Chicago is simply a fantastic city to visit and that's especially true in the summer since it's nice and warm and you've got your choice of exploring indoors as well as enjoying Chicago's wide range of outdoor spaces too.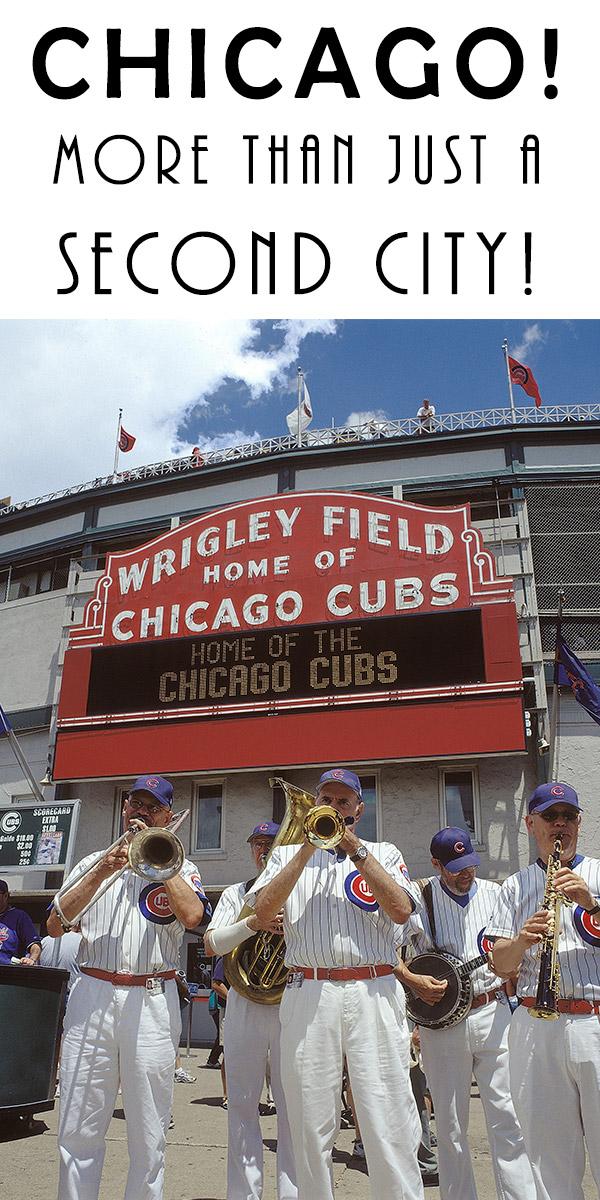 Chicago is a Sports Town!
You can't go wrong here with a visit to Wrigley Field. While the Southsiders may tell you that Guaranteed Rate Field is the place to catch a game, Wrigley Field is an icon and national treasure that any sports fan will love to visit. Plus, an entire neighborhood known as Wrigleyville has developed around the park since it opened over a century ago in 1914. While catching a game here is an experience most baseball fans dream of, if the timing isn't right you can still do a Wrigley Field Ballpark Tour.
If you aren't a baseball fan though, don't worry – you can still catch a Bulls or Blackhawks game at the United Center, a Bears game at Soldier Field, or a Chicago Fire game at Toyota Park.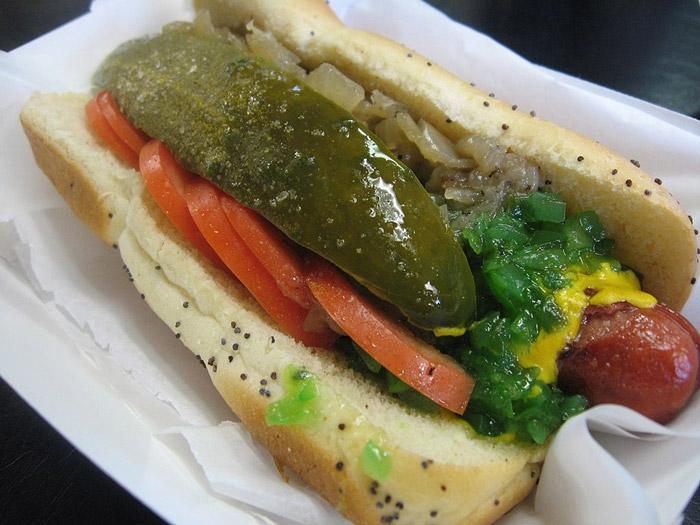 Fill Up on Iconic Chicago Foods!
Chicago's most iconic food types aren't for those on a diet or those afraid to get messy. This is an industrial city at its heart and while there are absolutely some of the best high-end restaurants in the world here you need to try some of the local icons too! Unlike some cities where they have one or two iconic culinary specialties, Chicago has several: Gyros, Italian Beef Sandwiches, Deep Dish Pizza, Chicago-mix Popcorn, and of course Chicago-style Hot Dogs are all MUST TRY items here.
Here's our pick for where to get the best …
Gyro – Gyros are a worldwide favorite today, but the sandwich was popularized in the 1970s by two food distributors in Chicago. For those who have never had one, it's a Greek-style sandwich with thin slices of a beef and lamb mixture wrapped in pita bread and served with tzatziki sauce, tomato, onion and a side of fries.
Best Places to Get a Gyro in Chicago: While virtually every hot dog stand in Chicago serves gyros (as to many restaurants), most actually use the same meet provider (Kronos Foods). For generations, The Parthenon was the place to go, but the iconic stand that claimed to be the ones who brought it to Chicago shut down recently. In its absence, we think that Nick's Drive-In is the place to go. Nick's is one of the few stands in town that still makes their own meat and the flavor shows. Other great options for gyros include Central Gyros and Hub's.
Italian Beef Sandwich – not to be confused with a cheesesteak or even a French dip, this Chicago original features thin slices of seasoned roast beef simmered in au jus on an Italian-style roll. Before being served, a proper beef sandwich is then dunked in the au jus before being wrapped up in paper and served. Various iterations include a "combo" (Italian sausage covered in beef), a "garlic cheesy beef" (beef sandwich served on a garlic bread roll), or my favorite … a Garlic Cheesy Beef Combo!
Best Places to Get an Italian Beef Sandwich in Chicago: AL's Italian Beef claims to be the originator (opened in 1938) and it's still one of the best in town. Despite the fact that they are chains, both Buona Beef and Portillo's also do a very good Italian Beef too. Just make sure to get it double dipped and dripping with gravy but make sure to assume the proper Italian stance to avoid dropping juice on your shirt!
Deep Dish Pizza – this style of pizza has spread across the country, but you can find it best in Chicago.
Best Places to Get Deep Dish Pizza in Chicago: Hands down, my favorite pick for Chicago-style Deep Dish Pizza is Lou Malnati's and you should keep it simple with just sausage and cheese with butter crust. Other popular choices for pizza include Gino's East, Giodarno's, and Pequod's Pizza.
Of course, if you can't decide where to go or just want to sample a whole bunch of the best in town, you should try the Pizza City USA Pizza Bus Tour!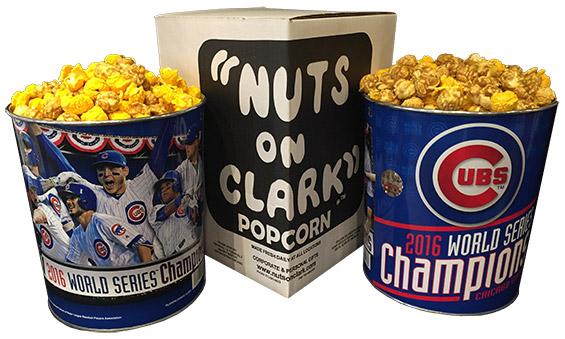 Chicago-mix Popcorn – Chicago is also famous for its popcorn. There are two main flavors, Caramel and Cheese but when you mix the two together, that's when the magic happens!
Best Places to Get Chicago-mix Popcorn: I go back and forth here depending on my mood, but my go-to is Nuts On Clark, closely followed by Garrett Popcorn Shops if I'm looking for a sweeter and more burnt caramel flavor. Luckily both have locations at O'Hare Airport so I can get my popcorn fix while running between flights.
Chicago-style Hot Dog – Some say that it's healthier to eat a hot dog in Chicago because they put a salad on top. I suppose that could be true but my doctor disagrees. While there are variations, a Chicago-style Hot Dog starts with an all-beef frank served on a poppy seed bun. It's then topped with yellow mustard (NO KETCHUP!), chopped white onions, bright green pickle relish, a dill pickle spear, tomato slices, sport peppers and a splash of celery salt.
Best Places to Get a Chicago-style Hot Dog: This is going to be a tough one but the key here is to start with a great sausage. While many hot dog stands choose the ever-popular Vienna Beef, many like my favorite, Superdawg, make their own.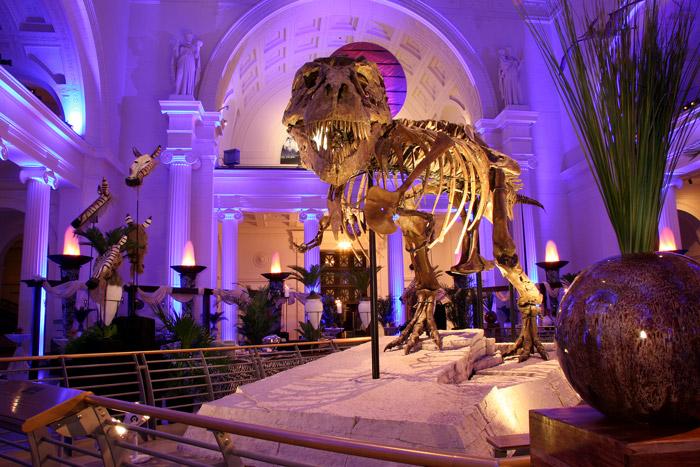 Chicago Museums Are Among the Best In the World
Chicago has some great museums that guys will love. This includes the Museum of Science and Industry, Adler Planetarium (oldest in the Western Hemisphere), Field Museum of Natural History, and the Chicago History Museum. There are also some exhibitions that guys will love at the absolutely incredible Art Institute of Chicago such as their collection of Medieval and Renaissance Art, Arms, and Armor. Anyone who loves giant ferocious animals though needs to stop by the Field Museum and say hi to Sue. Unfortunately, right now her exhibit is being updated so she's not available for visitors. She's the largest and most complete T Rex ever discovered and will be getting a new home at the museum in the spring of 2019. Along with a new exhibit space the museum will be making updates based on more modern understanding of dinosaurs, compared to when she first arrived at the museum in 1990.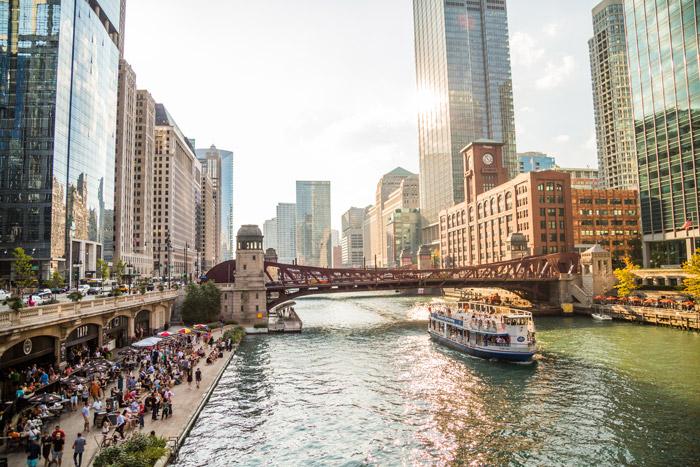 Architecture Tours
Chicago has a long history of innovation when it comes to building. Not only does the city host some of the tallest buildings in North America but it's also is home to some of the most ornate masonry designs too. The absolutely best way to experience this is to take an architecture cruise with a guide that can point out interesting features and talk about the history of building in Chicago. Our recommendation is to select one run by the Chicago Architecture Foundation since they tend to have great guides and not be as "touristy" as some other options.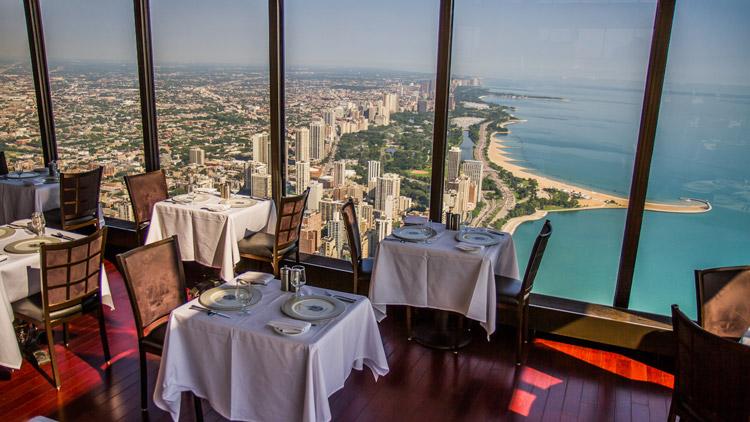 Grab a Cocktail at the Signature Lounge at the Top of the Hancock Tower
While the Sears Tower er Willis Tower is technically taller, the Signature Lounge on the 96th is actually higher than the observation deck at Willis. Plus, it's free to visit but you should grab a drink here and spend some time looking out over the city. The Signature Room on the 95th floor has views of the city and shoreline too if you are looking for a great spot to dine in the sky.
Enjoy Chicago's Lakefront and Freshwater Beaches
Whether you are looking to take a bike ride along Lake Shore Drive, a beach volleyball game, or go sailing, Chicago has a surprisingly awesome amount of things to do along the shore. The city has more than two dozen beaches and residents, as well as visitors, flock to the sandy shores and fresh clean water during the summer months. Some visitors may even be surprised to see waves as they'd only previously experienced at the ocean but they don't call Lake Michigan a "Great Lake" for nothing!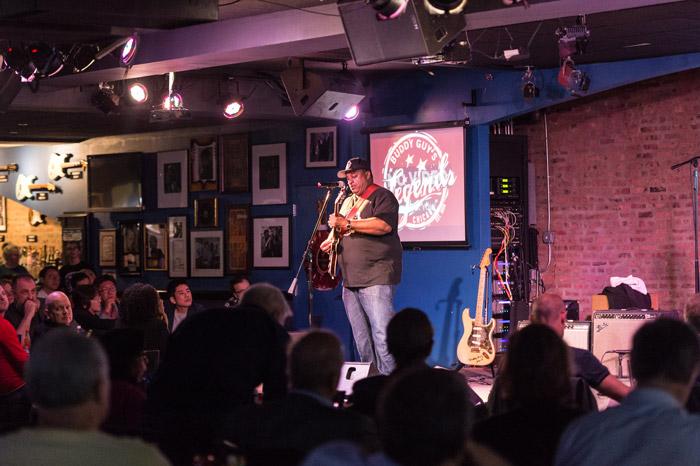 Chicago Blues and Jazz Clubs
Like many midwestern industrial cities, Chicago experienced a large number of African American families who relocated there during the first half of the 20th century to find better jobs in the factories. As a result, this population brought with it not just southern food, but also music. Today, Chicago has some of the best Blues and Jazz clubs outside of the south. These include iconic places like Kingston Mines, Rosa's Lounge, and of course Buddy Guy's Legends.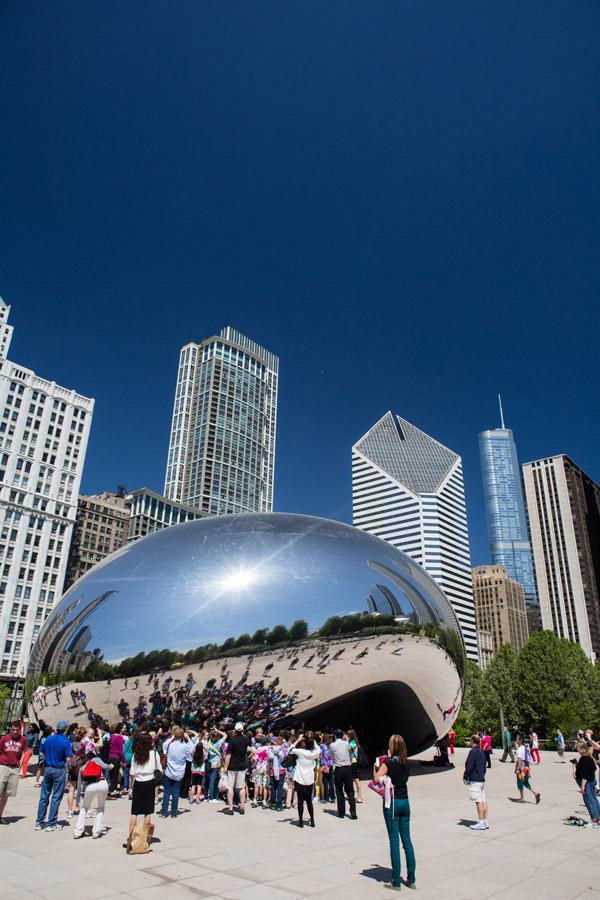 What Are Your Favorite Things To Do In Chicago?
We could go on much much longer, listing our favorite things to do in Chicago but what are your picks? What would you recommend that your friends and family do when they are in town?