Every so often I experience something that was completely unexpected while visiting a destination. A few months ago I got invited to come back up to Idaho and visit the Coeur D'Alene Casino to play a round at the Circling Raven Golf Club. Honestly when I think about "Indian Casinos" - a great golf course isn't typically one of the things I expect to experience. However, as things worked out I realized that I'd be passing through the area on my way home from exploring Montana so we decided to stop ... and I'm very glad we did!
The Circling Raven Golf Course is carved out of some of the most beautiful land you can imagine. The natural rolling hills allow for varied terrain ranging from nearly flat fairways to ones with a significant change in elevation from the tee box to the green. Additionally, while most of the course is set in wooded areas, it also winds through wetlands, fields, and water. There's even a freight line that runs through the course and if you are a train freak like I am that just makes things even more special!
The course opened in 2003 and features 18 holes, with 7,189 yards of play over 620 acres. While this is one of the most challenging courses that I've experienced - primarily because of water and marsh grass obstacles in front of the tees, if you play from the green and red tees you can avoid most of that. However, even for a novice golfer like myself, some of the holes just demanded an "attempt" to hit off blue or gold ... just for the challenge. Sadly, that resulted in enough lost balls that I decided I wanted to avoid a fine for littering and decided to stick to the green tees instead for most of the course.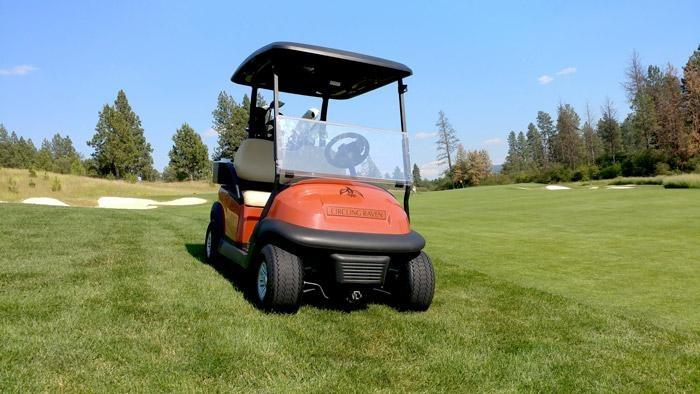 Circling Raven Golf Course has been rated as a Golf Digest Top 100 Course and was voted as the top Tribal Golf Course in the United States. Not only is it a beautiful setting to play through, but the facilities are top notch here as well with fully modern carts that include GPS guidance, excellent relief facilities and good water stations. Likewise, we had a great breakfast at Twisted Earth Grill before our round and the chorizo breakfast burrito with is a "must try".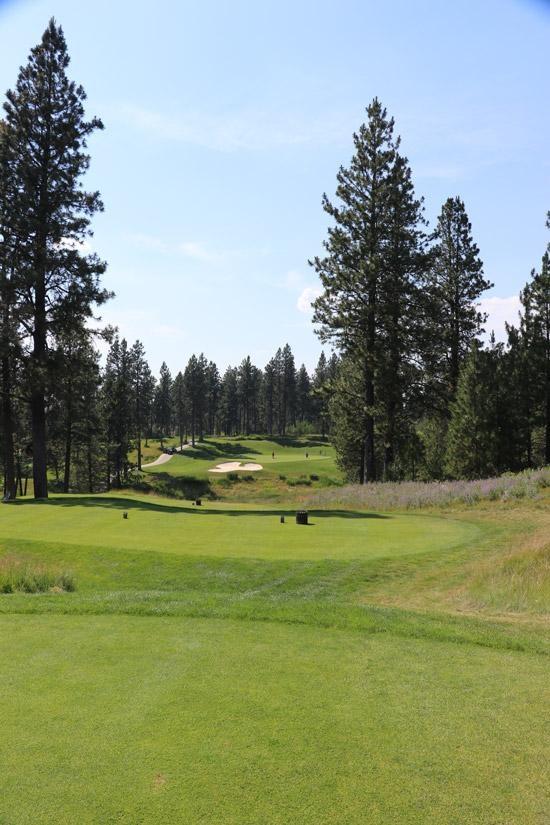 One of the more challenging holes we experienced was Hole 7 "Hummingbird" or "stbembm" in the native language. Those of you who have perfected a long drive won't have much of a problem on this one though. It's only 212 yards from the gold tee, but many yards of marsh grass and wetlands separate the tee from the fairway here so it's sort of an "all or nothing" hole.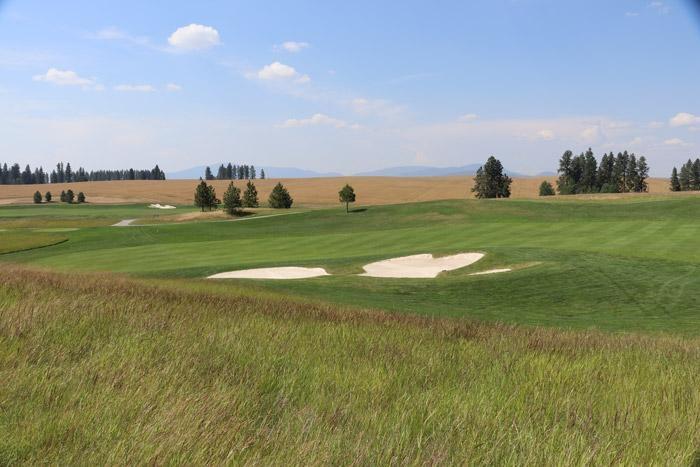 Other holes though allow you to play straight through with little fear of losing balls - just the risk of ample bunkers and high grass flanking the fairway.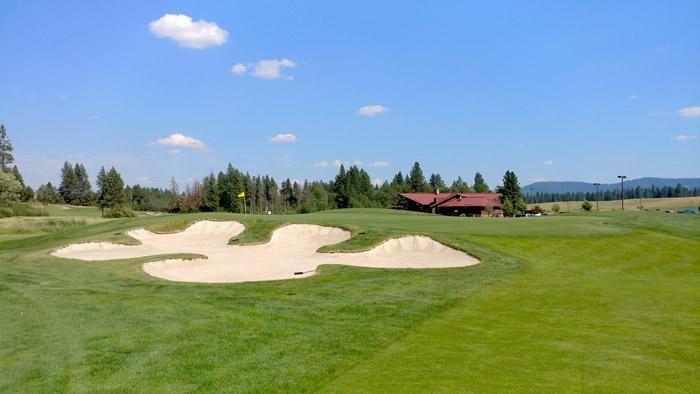 One of the interesting things that I loved about the Circling Raven Golf Course was that unlike some other resort courses that I've visited, this one was spread out nicely. Since there was plenty of land to build on, the holes are spread out and only in a couple instances did you see (or hear) other golfers. Often times it was like you were playing by yourselves - despite there being a rather full schedule the day we visited.
If you find yourself looking for a break from your favorite palm tree lined southern courses and looking for something different, this is a great excuse to visit Idaho!