Baja Mexico is one of our absolutely favorite places to visit and if you are looking for an awesome guys getaway filled with golf, fishing, and great drinks than there isn't much better a place to visit than Los Cabos. There's no shortage of resorts here with a wide variety of price points and amenities but Pueblo Bonito Pacifica impresses us with a wide variety of man-friendly activities beyond just the normal golf and fishing.
Pueblo Bonito Pacifica is set at the very southern tip of Baja and offers unspoiled views of the Atlantic Ocean as well as the Sea of Cortez. While the area is clearly known for activities ranging from whale watching and fishing to surfing, golf is one of the top activities here.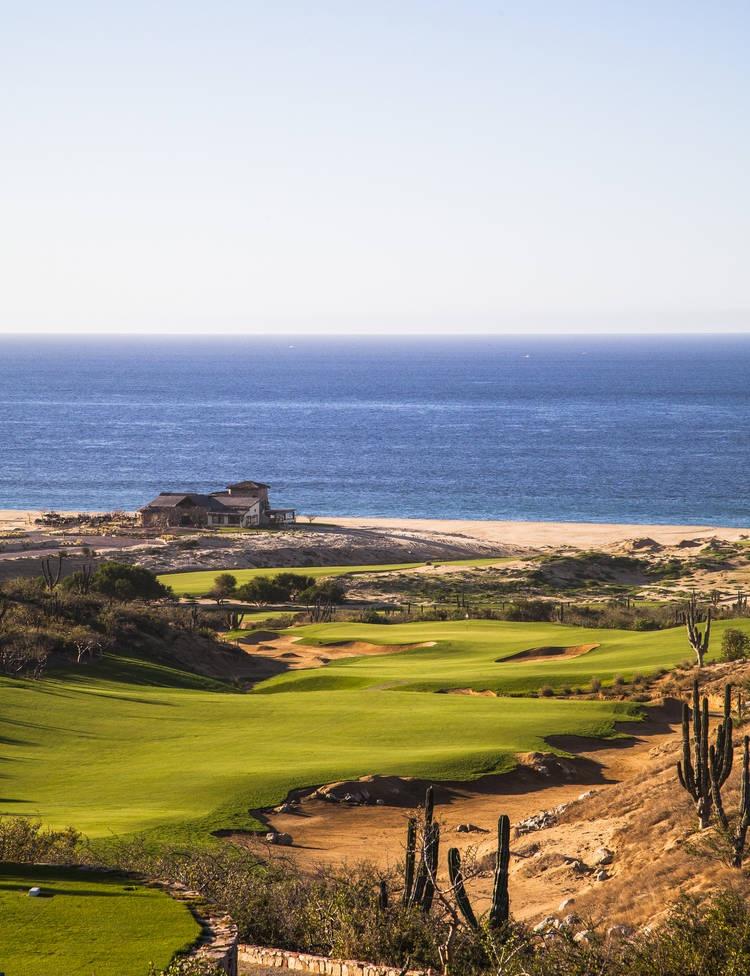 Golf At Pueblo Bonito Pacifica
The resort shares the Quivira Golf Club with guests at Pueblo Bonito Pacifica and Pueblo Bonito Oceanfront. The award-winning golf club features a Jack Nicklaus Signature Design course located right on the top of the Baja Peninsula with majestic views and fairways nestled along the cliffs overlooking the ocean. In fact, Quivira offers more oceanfront exposure than any other course in Los Cabos and features ocean views from every hole.
Dining and Bars
Dining at Pueblo Bonito Pacifica is all inclusive with a variety of cuisines available. Guests seeking a more premium dining may also make reservations at one of their fine dining establishments for an additional surcharge.
Like dining, beverages are inclusive as well with a variety of options ranging from a sports bar to a tequila bar and others ready to offer you an ice cold beer or whip up a tasty margarita to help you cool down after playing 18 holes at Quivira.
Cabo Guys Getaway Activities
When it comes to activities though, this is where we get really excited. For instance, I know that I'm not alone in loving to fish but when I'm on vacation it seems almost cruel even to catch and release without an option to cook and consume the fish that you catch and celebrate the animal's spirit. That's why I was so excited to share that Pueblo Bonito has a Hook & Cook program as well as some other great options for a guys getaway or bachelor party.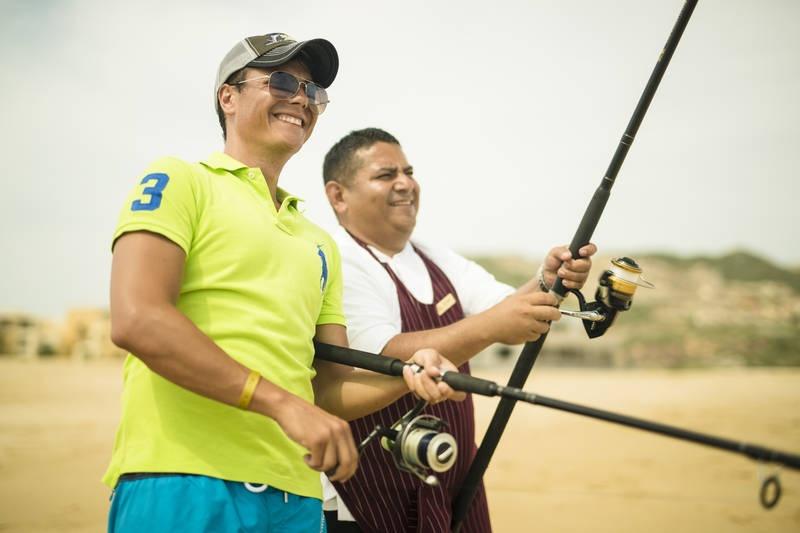 Hook & Cook
Taking advantage of the resort's beachfront location, this interactive culinary experience with Pacifica's chefs allows guests to surf-cast in some of the world's richest fishing waters and turn their catch into fresh fare like mesa de ceviche, the resort's signature dish. For creative foodies, Hook & Cook's ceviche bar features exotic, homemade add-ons such as smoked salsas, beet's ink, infused oils, and emulsions.
Chef-Led Cooking Classes
Guests can curate their own culinary experience while learning how to make delicious, traditional Mexican dishes. Aspiring chefs select and prepare fresh vegetables and herbs sourced from the resort's garden and local farmer's markets, then work with the hotel's chefs to prepare regional Baja cuisine, including favorites like roasted chilies stuffed with smoked marlin and the classic Tiradito Gabina, seared fish cut into thin slices and served on a toasted flour tortilla with fresh garnishes. The gourmet lunch is paired with select wines and served at a communal table, beneath umbrellas in the orchard.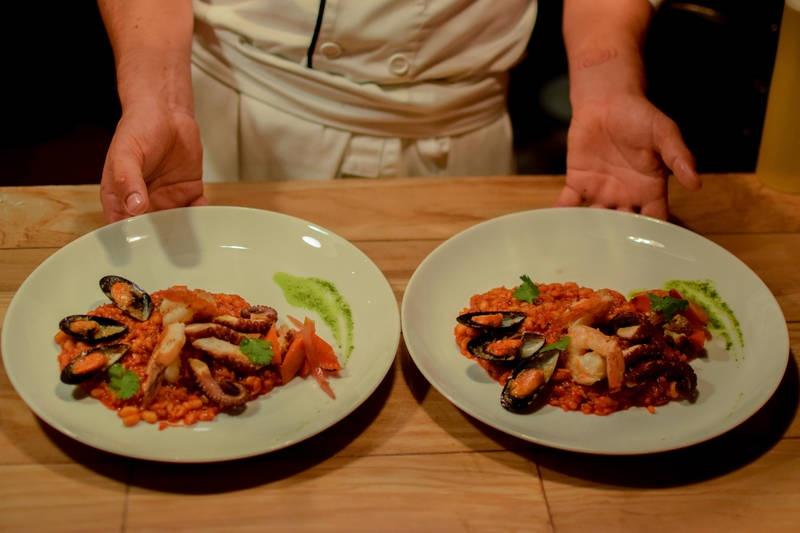 Baja Farm-to-Fork Dinner
Synergizing with the region's harmony and balance, Pueblo Bonito Pacifica Golf & Spa Resort has created a marvelous culinary experience, pairing dishes prepared with ingredients from Baja California Sur with exceptional regional wines. Guests will get to interact with the chefs during this sensory journey, which features a four-course dinner menu, with local ingredients -- from fresh seafood to vegetables and herbs from the resort's orchard - paired with a selection of award-winning wines from the renowned Guadalupe Valley in Ensenada.
Tequila or Mezcal Tasting Experience
What better way to explore the endless varieties tequila and mezcal than a guided tasting? Sips of premium tequilas or mezcals are accompanied by explanations from expert mixologists. And learn how to make artisanal cocktails that capture the magic of Los Cabos in a glass.
These are just some of the activities available at the resort and I can't wait to check it out for myself sometime soon!