Cycling can be a great way to improve your general fitness as it has many health benefits, such as improving your muscle strength and core fitness levels. What's more, cycling makes for an exciting way to travel when you go abroad, with many self-guided cycling trips available to help you to see the most beautiful sights in Europe.
Bodrum, Turkey
Bodrum, located in Turkey, is a great spot for avid cyclists looking for a historical trip alongside great cycle routes. As well as offering beautiful views and a spectacular coastline, the town itself is reason enough to visit. The Mausoleum at Halicarnassus, which is nearby, is one of the Seventh Wonders of the Ancient World. As well as cycling day tours, there are trails of various distance and elevation to discover too. If you decide to visit Bodrum, James Villa Holidays can provide you with Turkey villa holidays to help you relax after a long, hot day on the cycle paths, allowing you to have the freedom to set off when you want and keep to your own relaxed schedule.
Andalucia, Spain
Andalucia is another area which is perfect for casual cyclists, with many cycle routes spanning the length of the coast looking on to the Strait of Gibraltar. Here, you can visit popular seaside resorts and towns such as the Costa Del Sol on your way, making the vital stop that you need to recharge your batteries. If this wasn't enough to sway you, Andalucia is home to a stunning array of scenery, from mountains to plains, giving you the fully immersive experience of Spain and its environments.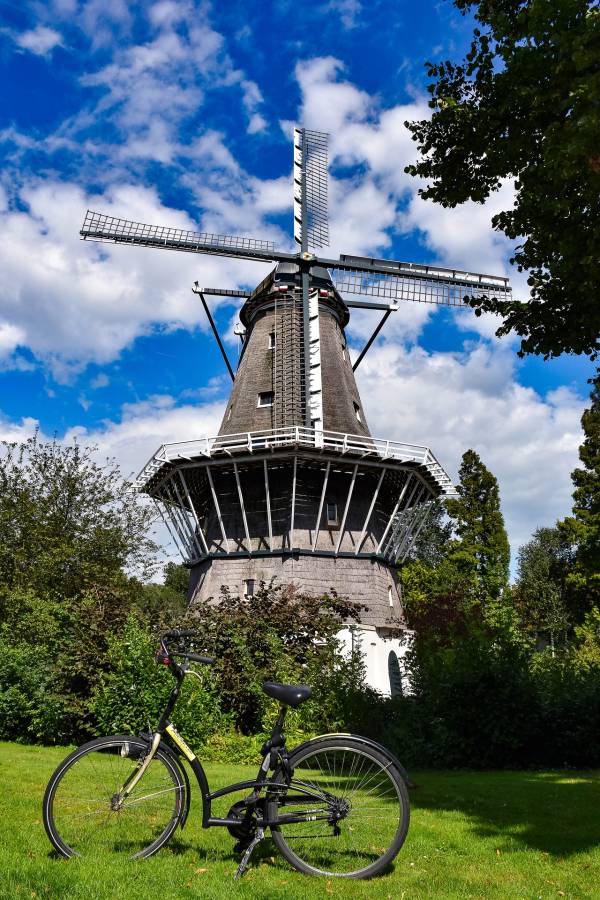 Netherlands
Amsterdam is world famous for it's widespread adoption of bikes as part of urban transportation. However, the entire country is a great destination for cycling since it is generally flat and most areas are extremely bike friendly.
The Alps
If you are looking for a more rigorous holiday adventure, then you should look at visiting the Alps in France. France is famous for its star-studded Tour D'France, so what better place to experience the exhilaration of cycling? The Alps is not only about skiing, and for experienced cyclists looking for a longer cycling tour, the Alps makes the perfect destination, with dramatic scenery creating a fabulous backdrop for your travels.
The Algarve, Portugal
If you are looking to catch the sun on your cycling adventure, you should try visiting the Algarve in Portugal. You can split up your trip with many extravagant days in the beach resorts that line the coast in towns such as Faro, while the cycle routes spanning out of Faro are dripping in idyllic history. Not only this, but the Algarve is awash with incredible natural wonders such as the caverns and caves around Lagos and lagoons of Rio Formosa, giving you a flavor of the exotic landscapes while you cycle.
For both casual cyclists looking for areas in which they can take day trips on their bike, to more experienced cyclists looking to go on a round trip, there is something for everyone in the changing and unlikely landscapes of Europe.
Looking for something closer to home? Make sure you check out our list of long distance bike trails in the United States too.