When most people think of visiting Santa Barbara, the image of a resort on the beach or something downtown within walking distance to the "Urban Wine Trail" comes to mind. We did things a bit different though and spent some time getting back to nature and relaxing in style at the El Capitan Canyon located about 20 minutes west of Santa Barbara and directly across the highway from el Capitan State Beach Park.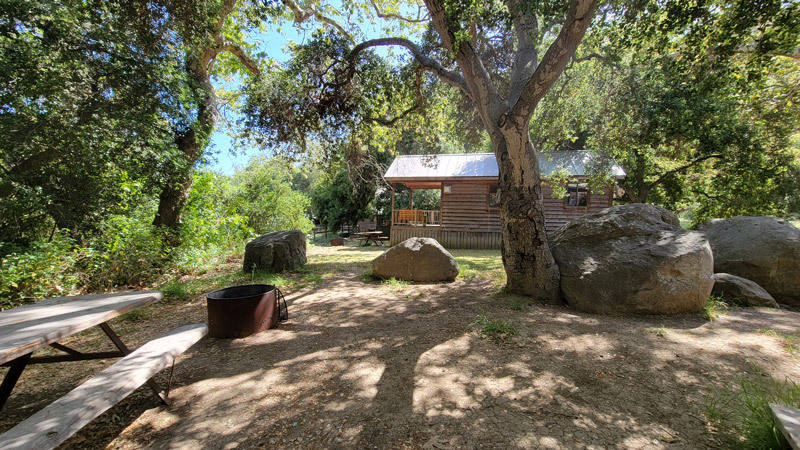 While the land has quite literally thousands of years of history attracting people for both it's beauty, fertile land, and proximity to the bounty of the ocean, the resort's history begins in 1970 when it was established as a 300-acre rustic private campground. In 2000, new owners transformed it into the retreat we know it as today, complete with a wide variety of lodging options for everyone from families looking to "rough it" in tents to folks like me who's idea of camping includes a full shower, air conditioning, and a comfortable king-sized bed.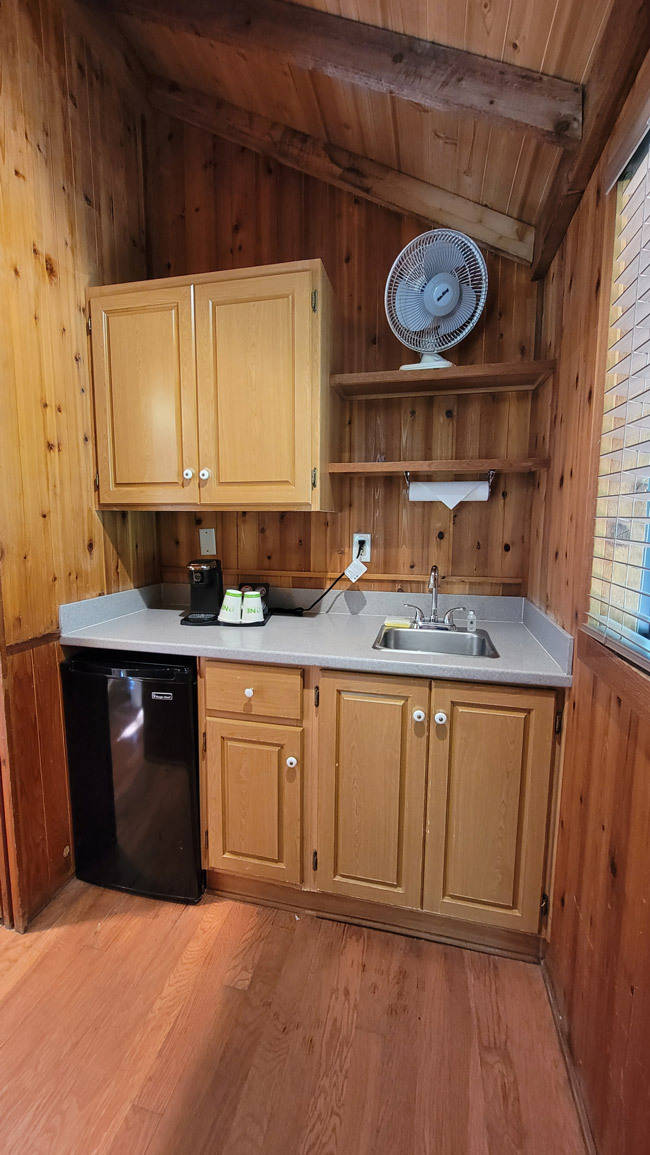 We stayed in one of their Creekside King cabins and it offered us the perfect blend of rustic living with the opportunity to enjoy relaxing in nature. If you are looking for something a bit less rustic, they also offer a 4-person two-bedroom Safari Cabin that features a full kitchen and panoramic ocean views sitting at the top of a private hilltop.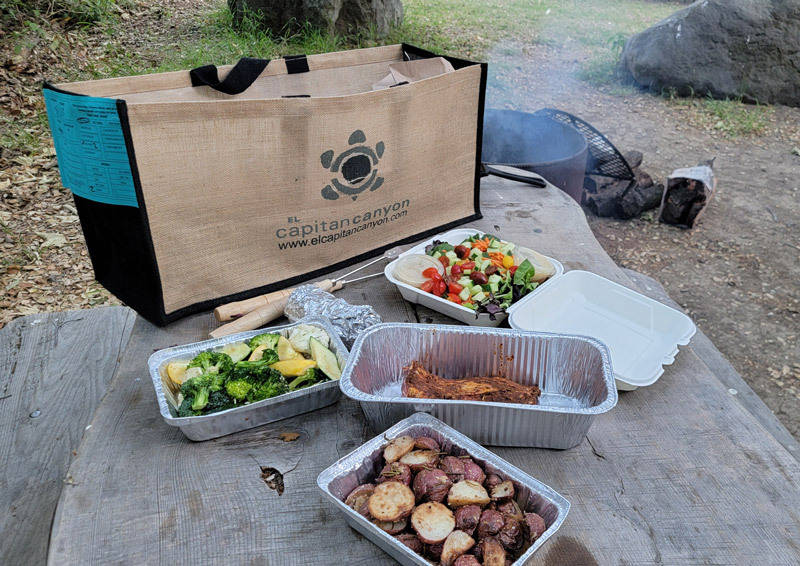 For us though, I was simply excited to relax a bit between wine tastings and sip some wine while tending the fire while watching my dinner cook.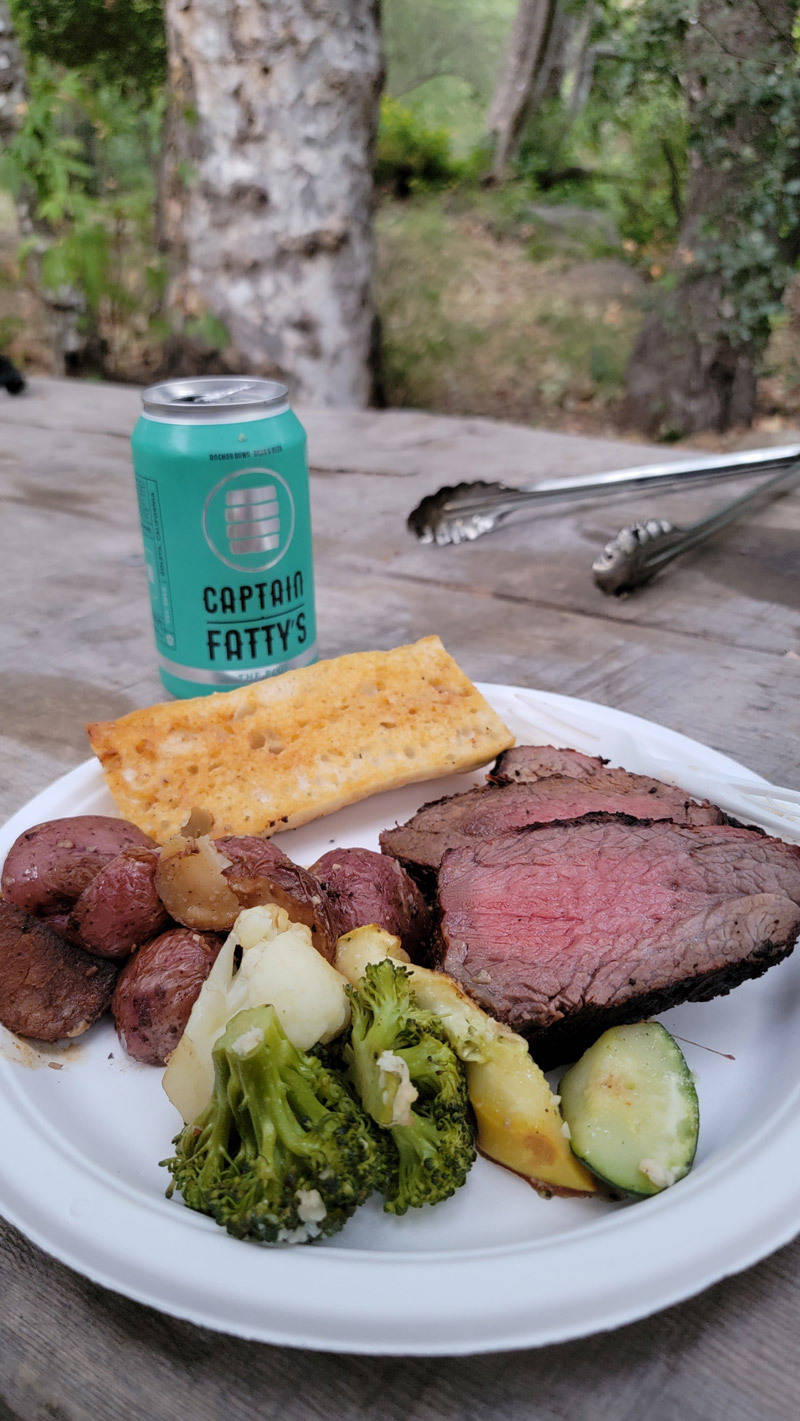 El Capitan Canyon has absolutely fantastic staff that prepared this meal kit so that even someone like me could act like he knew what he was doing. Before arriving, make sure to contact the resort market to order your meal. At the time of writing, they offer a variety of Signature BBQ Kits including ones with Ribs, Chicken Breast, Salmon Filet, Hamburgers, Hot Dogs, Veggie Burgers, and Tri-Tip like we ordered.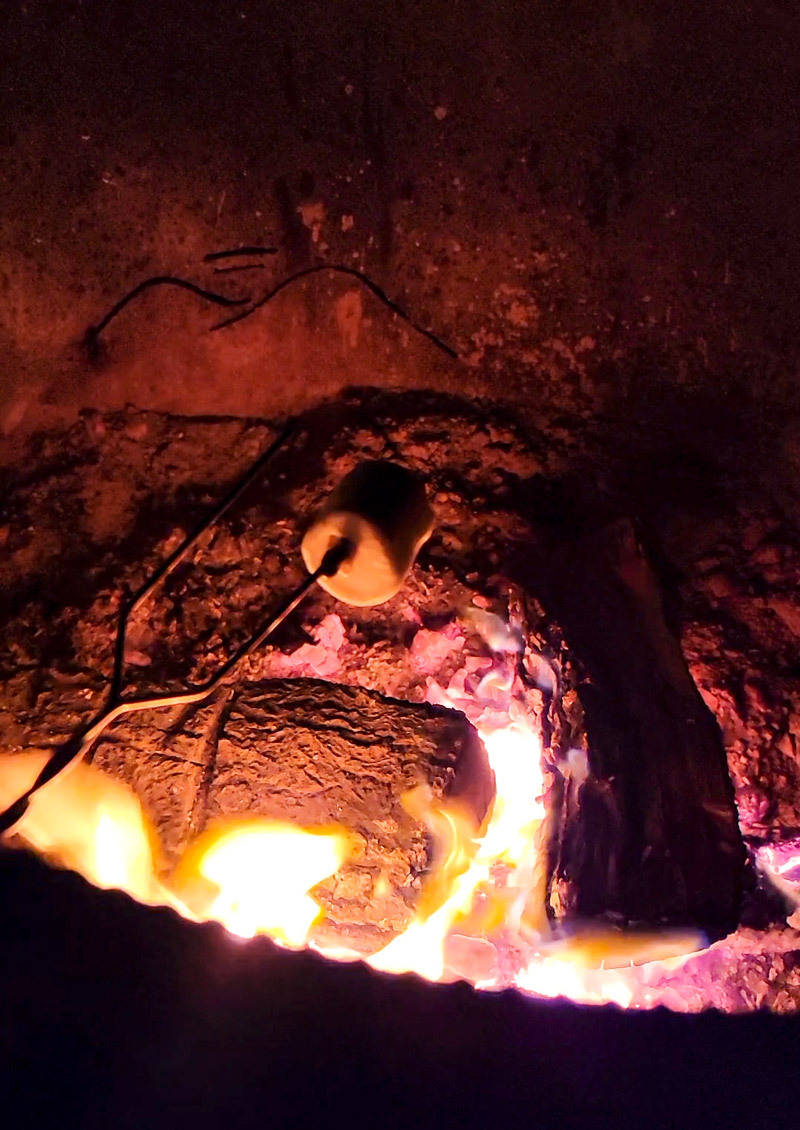 While I love my Four and Five-Star luxury resorts, sometimes travel is about the experience more than it is the amenities. Sitting outside by the fire drinking local craft wine and beer while your tri-tip and vegetables roast on the fire is a luxury I simply can't get at home. The folks here at El Capitan Canyon made it ridiculously easy and even started the fire for me while explaining how to cook the meal.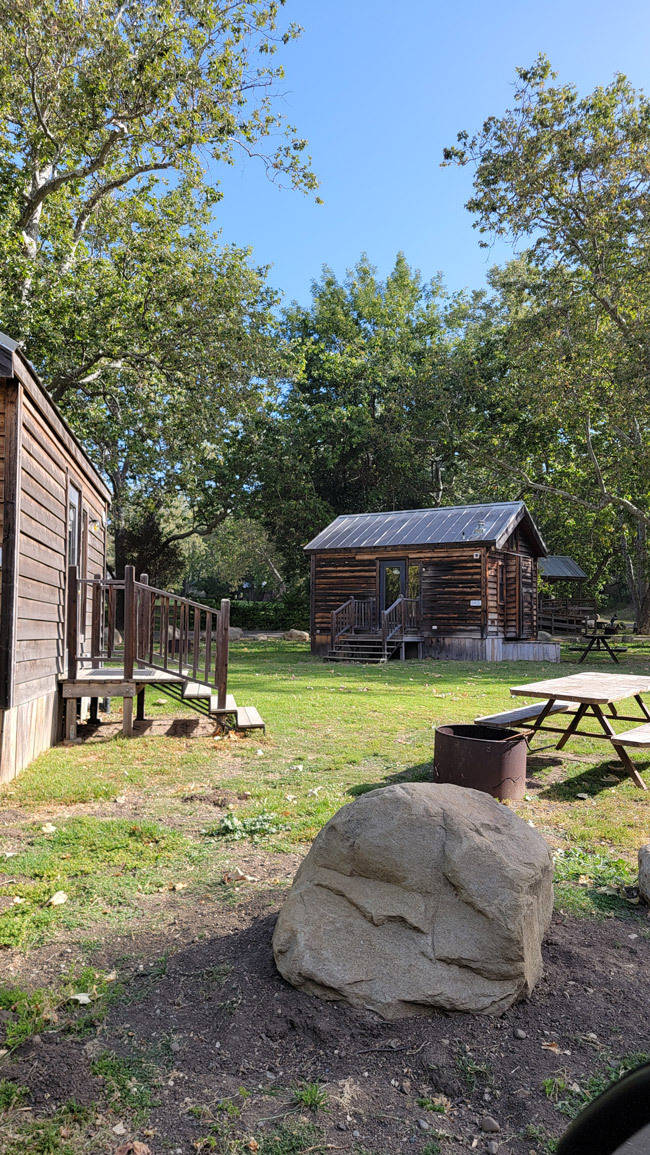 For those looking for a more social, less secluded experience, these smaller cabins might be a great option for a family group who wants to stay in the same area ... but have separate space too.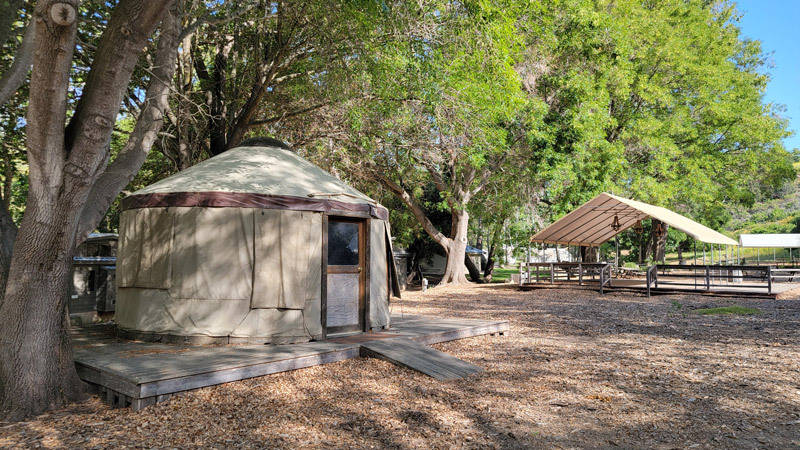 Or if yurt living is something you've always thought about trying, they have that as well.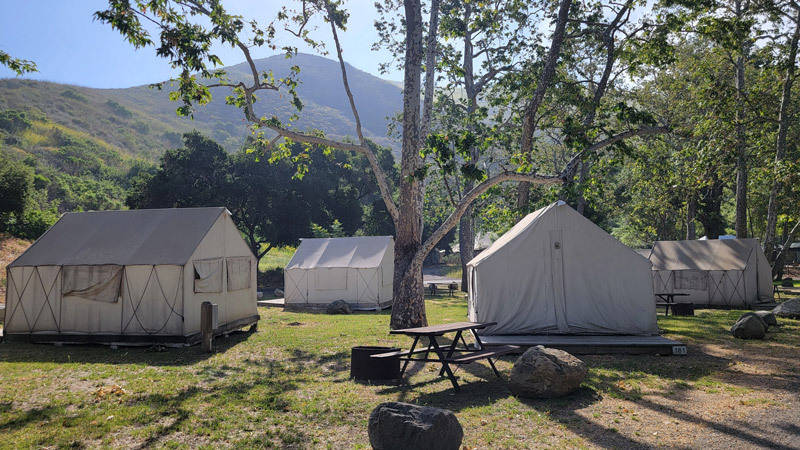 Or for the more traditional "glamping" experience, they also have Safari Tents available that are pretty nicely appointed too.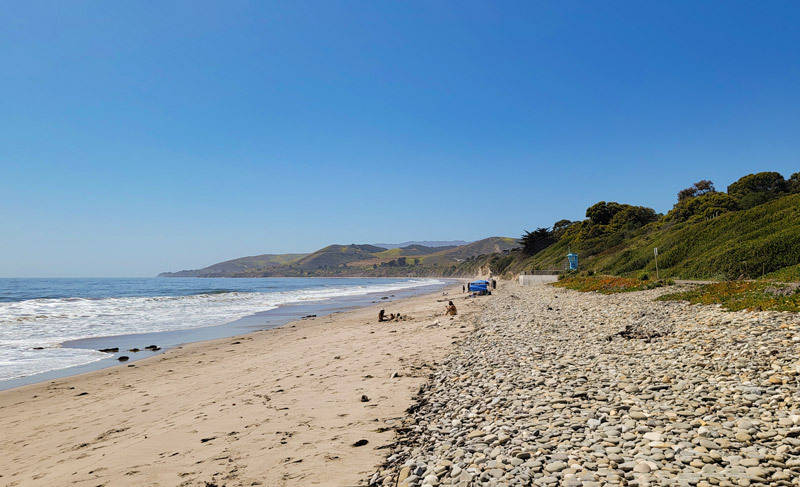 We had an absolutely fantastic time visiting El Capitan Canyon and it opened up a completely unexpected view of how we could visit Santa Barbara again in the future. There's no comparison to the hustle and bustle experience of staying downtown where you can walk to wineries, shops, and some of California's best restaurants while people watching for celebrities. However, if you are looking to spend a week - or even a few days and split the difference between the urban wine trail found downtown and the vineyard estate wineries of the Santa Ynez Valley then this is an absolutely fantastic home base.
Most folks from outside of California only see the crowds and hustle and bustle of the cities but views like this above are what makes California special to me. Being able to relax for a few days and get back to nature without giving up things that are "necessities" (phone, internet, comfy bed, ac etc) was absolutely wonderful and I can't wait to return here to El Capitan Canyon again at some point in the future.