Hawaiian Airlines has been flying to Hawaii for 85 years this year and so who better to talk with to get insight into what and why should you plan your next mancation to these sun drenched and wave swept islands! From Luaus to surfing there are plenty of things to do but there's a lot more to it than that. Kaipo Kauka, a flight attendant from Hawaiian Airlines took the time to answer some of our questions.
He was born and raised in Honolulu, Hawaii and has been a flight attendant with Hawaiian Airlines for nearly seven years. When he's not flying, he enjoys surfing, DJ-ing at parties, and spending time with his girlfriend and two kids.
What makes Hawaii a great destination for a mancation?
Hawai'i is like no other place on earth. Whether you're looking for pristine beaches, night life, outdoor adventures, culture, food or all of the above, Hawaii is the perfect getaway for just you and the boys where you can find a bit of everything. Best of all, you don't have to travel very far to get to Hawaii as it is just a plane ride away.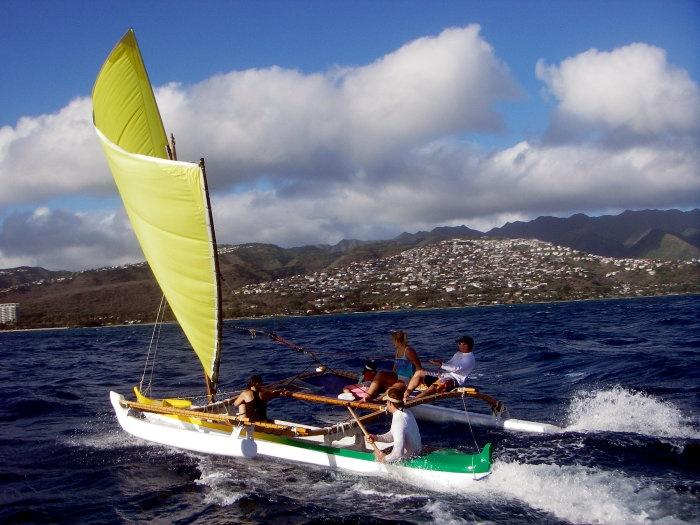 To many people who have never visited Hawaii, it's all "Hawaii" but which islands are "must see" if you are visiting for the first time?
There are six major islands to visit in Hawaii: Kauai, Oahu, Molokai, Lanai, Maui, and Hawaii Island. You'll find each island has its own distinct personality and offers its own adventures, activities and sights. Best of all, Hawaiian Airlines is the only airline that offers flights to all islands.
For first time visitors, I would recommend starting on Oahu where they can experience the birthplace of Hawaii Regional Cuisine, world-renown North Shore, the only royal palace in the U.S., and also the energetic nightlife. When they're ready to move on, I recommend a visit to Hawaii Island, the largest, but youngest island in our chain and the home to one of the world's most active volcanoes and the world's tallest sea mountain.
Although each island is different, the one thing that visitors will find in common on each island is the aloha spirit: the warmth of Hawaii's people that wonderfully complements the Islands' perfect weather.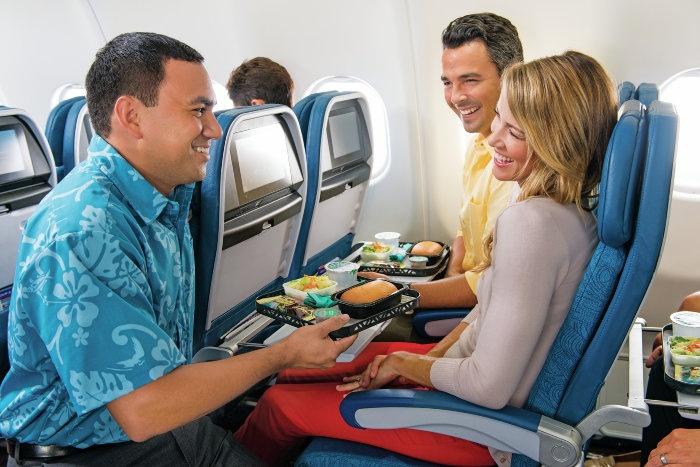 What makes Hawaiian Airlines unique?
As a destination carrier, Hawaiian Airlines' singular focus is carrying our guests to and between the Hawaiian Islands with impeccable service that embodies the unique hospitality that springs from the host culture. When travelers book a trip with Hawaiian Airlines, their vacation starts from the moment they board our aircraft as we entice them with the sights, sounds and tastes of Hawaii through our award-winning on-board hospitality.
When you step into someone's home in Hawaii, the first thing they do is offer you food. This is the spirit of aloha that we always want to bring forward to the customer experience when our guests fly with us, because when they step onboard our aircraft, they are a guest in our home. That is why it is important for us to be the only U.S. carrier to offer complimentary meals in all cabins in meal time. This is what makes Hawaiian Airlines unique and different from other carriers.
What do you think people don't understand about Hawaii but you wish they would?
There is so much more to Hawaii than surf, sand and sun. More and more visitors are beginning to recognize Hawaii as a destination for extraordinary cuisine, world-class shopping, extreme sports, and energetic nightlife. If you're looking for off-the-beaten-path suggestions on where to go and what to do, just ask any employee at Hawaiian Airlines, whom most are locally born and raised and proud ambassadors of the islands. They'll offer you great suggestions beyond the tourist areas where you can do what locals do.
If you had a group of guy friends coming to Hawaii would be the top 3 things you'd make sure they did while they were visiting?
I highly recommend island hopping for the guys, starting off with a pub crawl in the Kaka'ako / Downtown Honolulu areas on Oahu, where more and more new and hip bars are opening up in the nightlife scene featuring one-of-a-kind beers and creatively mixed concoctions.
Then we can fly over to the island of Hawaii where we can spend a few action- and adventure-packed days going ATV riding in Waipi'o Valley, zip lining through Kohala's forest trails, and then visiting the southern tip of the island at Ka Lae and jump off the cliff into the immaculate ocean.
The magic isle of Maui will be our last stop where we can surf at Honolua Bay or Peahi and check out the hottest restaurants in the scene such as Migrant and Star Noodle, both run by Hawaii's very own Top Chef finalist, Sheldon Simeon.
Thanks Kaipo!
To provide some additional background on Hawaiian Airlines, their PR team sent over this infographic that outlines how things have changed since 1929 when they first started flying there.