If you aren't familiar with Carmel California, I bet you are familiar with it's cousins of Pebble Beach and Monterey. Don't worry though, there's a lot to offer in Carmel itself including a great beach, great food, unparalleled driving experiences in Big Sur, sports, and of course it is one of the most dog friendly cities in America. Oh yeah and many celebrities call Carmel home so don't be surprised if you see them walking around town including Brad Pitt and former mayor of Carmel, Clint Eastwood.
We highly recommend the fantastic Carmel Country Inn (Carmel Country Inn Review) as not only is it a fantastic B&B it is also easy to walk to everything downtown and their two bedroom suites are perfect for a guys weekend since it includes two bedrooms, a sofa bed, fridge, and two full bathrooms.
Plus the breakfast and afternoon snacks are delicious too! They were gracious enough to host us during our weekend trip to explore Carmel last month.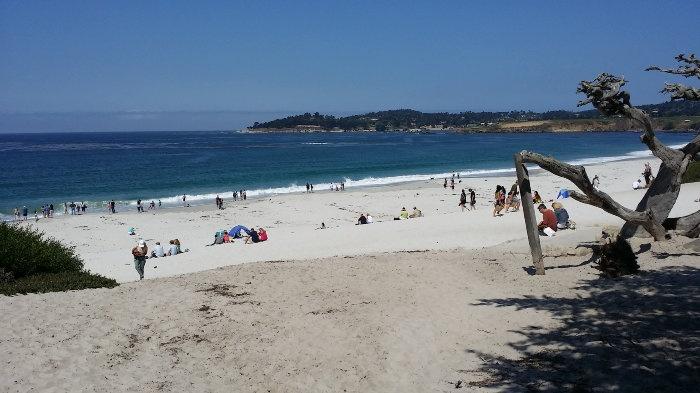 Reason 1: Carmel Beach
Just down the hill from downtown, this beach as you can see is stunningly beautiful. Though like all Pacific coast beaches, the water is pretty cold it is still fantastic to take a walk, play frisbee, body surf, swim etc. and since it is dog friendly you can take your four legged companions too!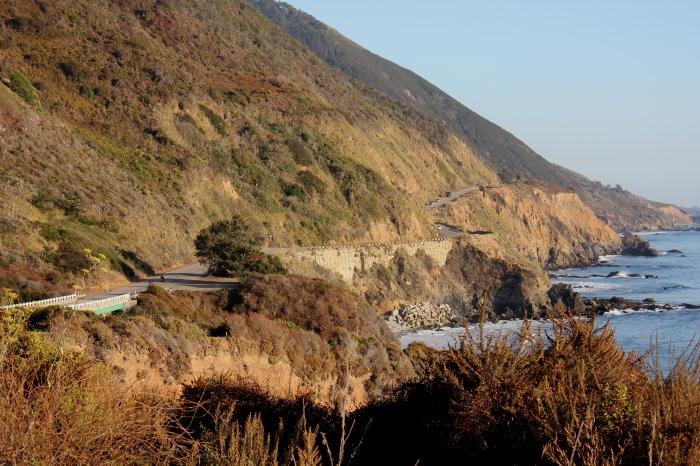 Reason 2: California Highway 1 "Pacific Coast Highway"
Just to the south of Carmel is "Big Sur" and 90 miles of the most exciting and beautiful road you will ever experience. With narrow roads flanked by cliffs going straight up on one side and dropping sharply into the sea on the other, this is an experience that will define your guys weekend adventure.
While only approximately 90 miles, be prepared to spend 3 hours in each direction plus time to stop and admire the natural beauty. There are a variety of lodges nestled in the woods at the northern end that serve food, but our recommendation is to take a picnic lunch and eat it at one of the vista points. After your drive, make sure to celebrate / curse the driver with a beer at the Jack London's once you get back to Carmel!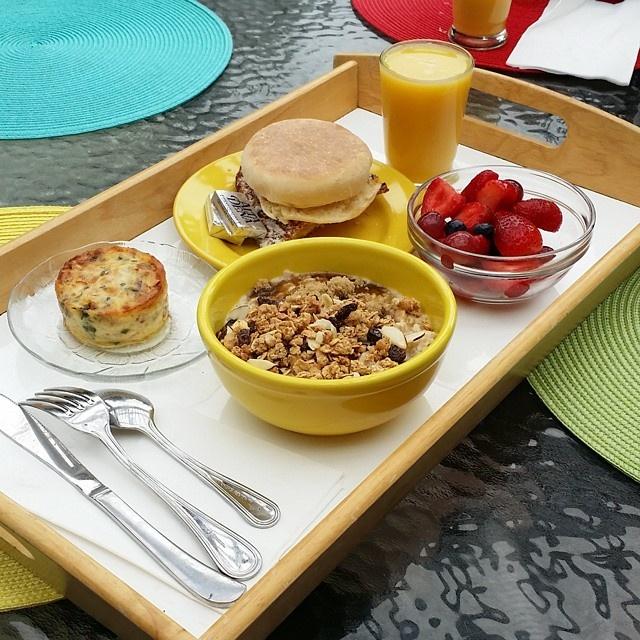 Reason 3: Delicious Food
Simply put, Carmel has fantastic food and I am going to declare that it is a combination of fresh local fish and the influence of San Franciscans who use this town as a weekend retreat. Our breakfast (above) from the Carmel Country Inn was a fantastic way to start the day and the Seafood Sampler from Flaherty's Seafood Grill was equally delicious way to end the day with fresh local fish, clams, shrimp, and mussels.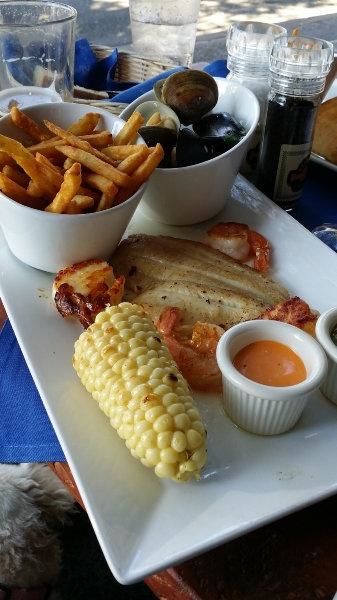 Last but not least, if you are visiting Carmel you MUST stop by Dametra Cafe. it is a relatively new restaurant that I am told is difficult to get into regardless of the day or time. (We were there at 9 p.m. on a Monday night and they were turning people away). Luckily they also offer take away, so that's what we did. Dametra Cafe is open late (till 11 p.m.) and offers Mediterranean cuisine.
My gyros was absolutely the BEST that I have had outside of Chicago and I can say that the Greek salad and dalma were similarly tasty.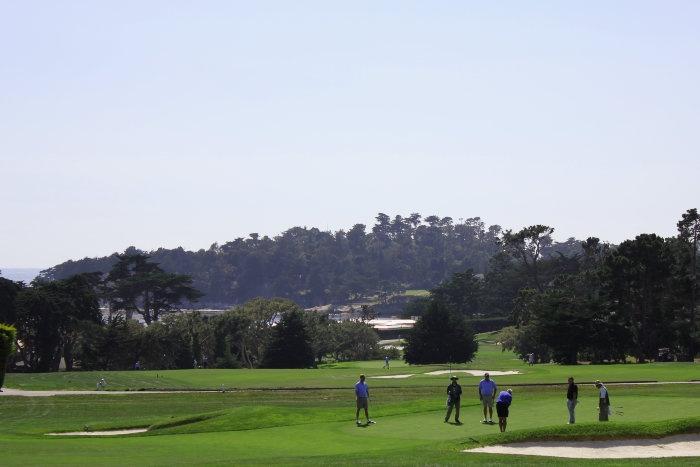 Reason 4: Sports - Golf, Biking, and Surfing
In and around Carmel there is a huge amount of opportunity to explore a variety of sports including the legendary Pebble Beach golf courses.
However you can also bike the 17-mile drive between Carmel and Monterey or if you are super ambitious even take on Big Sur!
Want something even more adventurous? How about taking time during your Carmel guys weekend might just be a great time to learn to surf. There are a few different places that offer lessons including Noah Greenberg's appropriately named Carmel Surf Lessons and the South Bay Surfriders.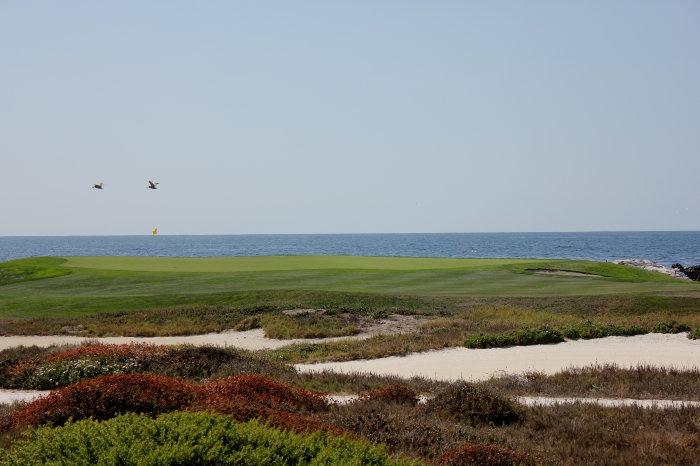 Pebble Beach Resorts is located just minutes from downtown Carmel and has some of the most spectacular holes in all of golf. While the holes that we could see from the road looked spectacular the ones you can only see from the green are truly legendary.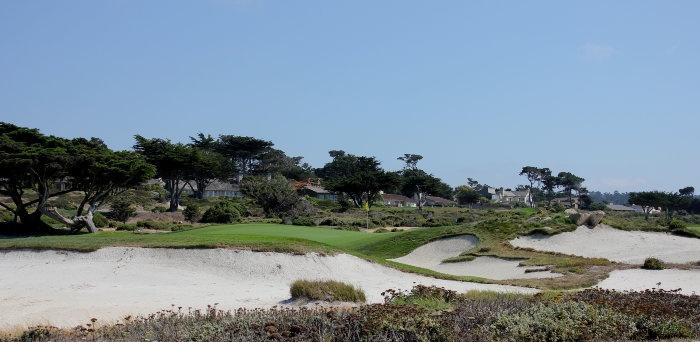 There are actually five courses here at the resort and each one of them promises to deliver an extraordinary experience.
The first is Pebble Beach Golf Links, rated #1 in Golf Digest's 100 Greatest Public Courses. Next we have Spyglass Hill which is one of the most challenging courses in America and takes its theme from the novel Treasure Island. Then we have The Links at Spanish Bay, which is a links course in true Scottish tradition with a design that is said to be one of the most ecologically sensitive in the world. For some classic golf history, don't miss the Del Monte Golf Course that was opened in 1897 and is the oldest continuously operating golf course west of the Mississippi. Finally we have the Peter Hay Golf Course which is the only 9-hole par-3 golf course open to the public on the Monterey Peninsula.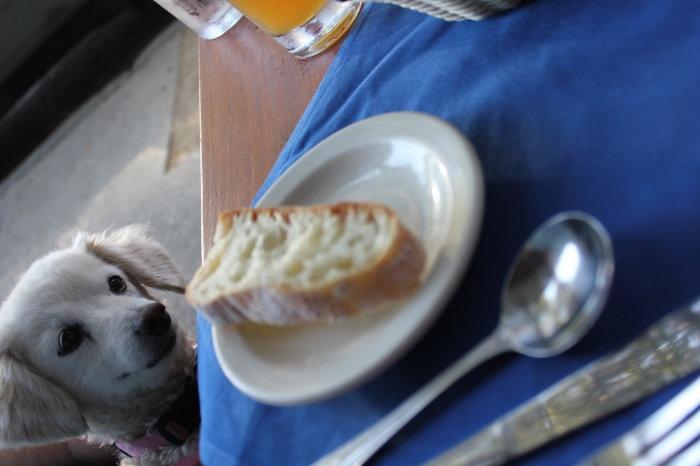 Reason 5: Dog Friendly
Finally, one thing that makes a Carmel guys weekend extra special is that the town is extremely dog friendly and many restaurants have outside seating specifically designed for people to be able to keep their dogs with them while they enjoy a find meal.
The Carmel Country Inn can also help arrange dog sitting services while you go out golfing, biking etc.
If you are looking for even more awesome ideas for a guys weekend in Carmel I also encourage you to check out their official Carmel tourism site.