While Scotland and the British Isles might seem to be the prime destination for a great round of golf in Europe ... Spain is a top destination that you won't want to miss. With sun soaked coastlines, fantastic wine and food, and a price that is more affordable than other parts of Europe, Spain might just be perfect for your next lads holiday or guys golf getaway!
We've got some awesome ideas to help you plan your guys getaway golf trip to Spain. Let's check it out ...
What Makes Spain Such A Great Place For Golf?
Let's just start with basics. What makes Spain such a great country for golf? At first glance you might think of Scotland or the British Isles for your next European golf getaway but we're hooked on Spain instead.
Spain is renowned worldwide for being a premier golf destination, and for good reason. Its appeal as a golfing paradise comes from several factors:
Awesome Climate:
Spain offers fantastic weather all year round, but especially during the spring and fall. The mild, sunny climate is perfect for golfing, making it possible to play almost every day of the year.
Variety of Landscapes:
The geographical diversity of Spain provides a variety of scenic backdrops for golf courses. From the beautiful coastal views in Costa del Sol and Costa Brava, to the mountainous terrain in regions like Basque Country, golfers can enjoy a range of unique and stunning environments.
Quality Golf Resorts and Beautiful But Challenging Courses:
Spain boasts a large number of top-tier golf courses. These courses are designed by renowned golf architects and offer a variety of layouts and challenges that appeal to golfers of all skill levels. For example, Valderrama Golf Club is one of the best-known clubs in the world and has hosted prestigious events like the Ryder Cup and Volvo Masters. Many golf clubs in Spain are part of larger resorts that offer top-notch accommodations, dining, and other leisure facilities. This adds to the overall golf vacation experience, allowing players to relax and enjoy themselves off the course as well.
Rich History and Culture:
Spain's rich cultural history and renowned culinary scene provide excellent off-course entertainment. Whether it's visiting a historical site, enjoying tapas, or partaking in a traditional fiesta, there's always something to do when you're not playing golf.
Easy To Get To From European and American Hubs:
Spain has a well-developed transport infrastructure, with numerous international and regional airports. This makes it easy for golfers to get to their chosen destinations. Many of the top golf resorts are also relatively close to major urban centers, allowing for convenient day trips.
Value for Money:
Compared to some other popular golfing destinations, Spain often offers excellent value for money. While there are certainly high-end, luxury options available, there are also many reasonably priced courses, making it accessible for a range of budgets.
With these factors, it's no wonder Spain has established itself as a favorite destination among golf enthusiasts around the globe.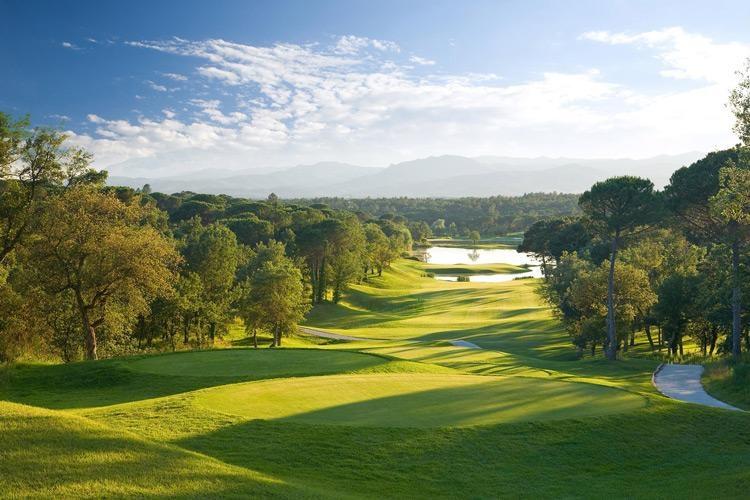 Top Golf Resorts in Spain
Spain has some great golf resorts and most are relatively easy to get to. Our top pick is PGA Catalunya Resort, which has two courses - Stadium Course and Tur Course. One of the things we like about here is that it is close to the Girona Airport as well as located near to Barcelona and ultimately the Mediterranean Sea so you can potentially combine golf with fishing and beaches if that's something of interest to your group.
Spain is blessed with several regions that offer fantastic golfing opportunities. Each of these regions has its unique characteristics, and they all boast exceptional golf resorts. Let's discuss a few of these regions and some of their top golf resorts:
Andalusia (Costa del Sol):
This is arguably the most popular golfing region in Spain, often referred to as the "Costa del Golf" because of its high concentration of top-quality golf courses.
Real Club Valderrama: Located in Sotogrande, this club has been repeatedly ranked as number one in continental Europe. Its fame partly comes from hosting the Ryder Cup in 1997. The course is challenging, the facilities luxurious, and the surroundings utterly picturesque.
La Reserva Club: Also in Sotogrande, La Reserva offers a great challenge for all skill levels. It boasts immaculate greens, expansive fairways, and stunning sea views.
Finca Cortesin: This resort is home to one of Spain's longest golf courses and has been a regular host of the Volvo World Match Play Championship. It offers a demanding but visually stunning golfing experience, and the accompanying hotel offers top-tier luxury.
Catalonia (Costa Brava):
Costa Brava provides a wonderful mix of beautiful seaside views, rugged landscapes, and golf resorts that are just as appealing.
PGA Catalunya Resort: Ranked among the top golf courses in Europe, PGA Catalunya offers two courses - the Stadium Course, designed for major tournaments and ranked the best in Spain by Top100GolfCourses.com, and the Tour Course, which provides a slightly less challenging round.
Empordà Golf Resort: Known for its two 18-hole courses that provide different challenges: the Links course is dotted with lakes and dunes, while the Forest course winds its way through trees and traditional Spanish landscape.
Balearic Islands (Mallorca):
Mallorca, the largest of the Balearic Islands, is home to over 20 golf courses.
Alcanada Golf Club: With its seaside location, Alcanada provides stunning views across the Bay of Alcudia. The course itself is challenging, making use of the natural terrain to provide a unique golfing experience.
Son Gual Golf: Often rated as Mallorca's best golf course, Son Gual offers a fantastic mix of challenging golf and stunning views. The course is well designed and immaculately maintained.
Canary Islands (Tenerife):
Known for their year-round sunshine, the Canary Islands are a fantastic destination for golf holidays.
Abama Golf: This course offers spectacular views of the Atlantic Ocean and the island of La Gomera. The course is beautifully designed, incorporating waterfalls, lakes, and tropical vegetation.
Costa Adeje Golf Course: Originally a banana plantation, the terrain provides an interesting round of golf with large greens, wide fairways, and fantastic sea views.
Madrid:
Spain's capital may not be coastal, but it has some top-quality golf courses.
Real Club de la Puerta de Hierro: One of the oldest and most prestigious golf clubs in Spain, it offers two courses, both of which are beautifully kept and provide a real challenge for golfers.
Club de Campo Villa de Madrid: Just outside the city center, this club hosted the Madrid Open for many years. It offers two courses that provide a mix of woodland and open parkland golf.
Each of these resorts offers its unique charm, from spectacular seaside views to the unique challenges of each course. They all offer excellent facilities, from pro shops to restaurants and accommodation, making them a fantastic choice for any golfing holiday.
The History Of Golf In Spain
By a stroke of coincidence, the birth of golf in Spain in 1891 mirrors the sport's Scottish origins, where golf clubs also emerged before the establishment of a national federation.
This article will dissect the sport's evolution in Spain, tracing its journey from the inaugural club in Gran Canaria to the proliferation of luxury golf clubs in Andalusia.
It will explore how Spain, now home to 424 golf courses and 269,600 licensed golfers, has become a globally recognized golfing destination.
Furthermore, it will delve into the impact of Spanish golfing luminaries such as Sergio García, Jon Rahm, and Miguel Ángel Jiménez, who have placed Spain firmly on the international golfing map.
This analysis aims to provide a comprehensive understanding of golf's evolution in Spain, highlighting the key regions, historical milestones, and influential figures, and how these elements collectively shape Spain's rich golfing heritage.
Early Golf Establishments
The establishment of golf in Spain traces back to the late 19th century, with the Gran Canaria Golf Club laying claim to being the first golf club in the country, founded in 1891, thereby marking the genesis of this sport in Spain.
The sport's progress was steady, with Madrid seeing the creation of its first golf club in 1904, thirteen years after the inauguration of the Gran Canaria club.
The Club de Golf de San Sebastián was the third to be established, demonstrating significant golf club origins in the early 1900s.
By the 1920s, several more clubs had emerged, including Real Club de Zarauz and Real Club de Golf de El Prat, underpinning the rising popularity of golf courses in the 1920s.
Famous Spanish Golfers
Ironically, while the sport may not have originated in the Iberian Peninsula, it has gifted the world with exceptional players like Sergio García, Jon Rahm, and Miguel Ángel Jiménez, who have etched their names in the annals of global sportsmanship. These players have made a remarkable impact on the sport, as evident from:
Sergio García's victory at the 2017 Masters Tournament,
Jon Rahm being the first Spanish golfer to win the U.S. Open and reach the World No. 1 position,
Miguel Ángel Jiménez's record as the oldest winner on the European Tour,
The trio's cumulative contribution in raising the stature of Spanish golf internationally.
These Spanish golfers' international achievements underscore the evolution and growth of golf in Spain.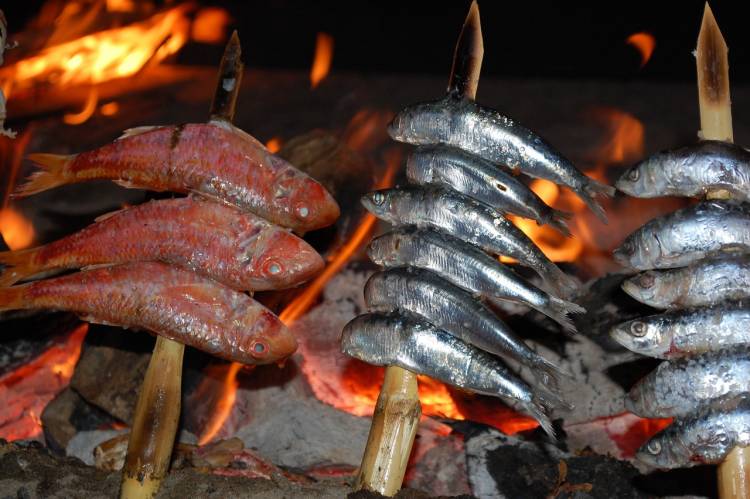 Make It a "Golf and More" Getaway
Many of the best Spanish golf courses are located along the famous Costa del Sol or "Sunshine Coast" between Malaga and Gibraltar. This makes it a perfect opportunity to combine golf with beaches, fishing, boating, and of course enjoying delicious seafood too.
While golf might be the main attraction for golf getaway, Spain offers a wide variety of activities and attractions that guys would likely enjoy during their golf vacation:
Soccer Games:
Spain is home to some of the world's best football clubs, including FC Barcelona and Real Madrid. Catching a live match at Camp Nou or Santiago Bernabéu Stadium can be an electrifying experience.
Culinary Experiences:
Spanish cuisine is renowned worldwide. Enjoying tapas in a local bar or attending a cooking class to learn how to make paella or gazpacho can be both delicious and fun.
Historical and Cultural Tours:
Spain is rich in history and culture. From the grandeur of Alhambra in Granada to the Roman ruins in Tarragona or the Guggenheim Museum in Bilbao, there's plenty to explore.
Outdoor Activities:
Spain's diverse geography allows for various outdoor activities. This could include hiking in the Pyrenees, surfing in the Basque Country, or sailing in the Balearic Islands.
Festivals:
Spain is famous for its vibrant festivals, such as the Running of the Bulls in Pamplona, La Tomatina in Buñol, or the flamenco fairs in Andalusia.
Nightlife:
Cities like Barcelona, Madrid, and Ibiza are famous for their nightlife, with many clubs, bars, and music festivals.
Beach Relaxation:
Spain has some of the most beautiful beaches in Europe, like those found in Costa del Sol, Costa Brava, or the Canary Islands. A day spent lounging by the sea can be a great way to rest and recover from golfing.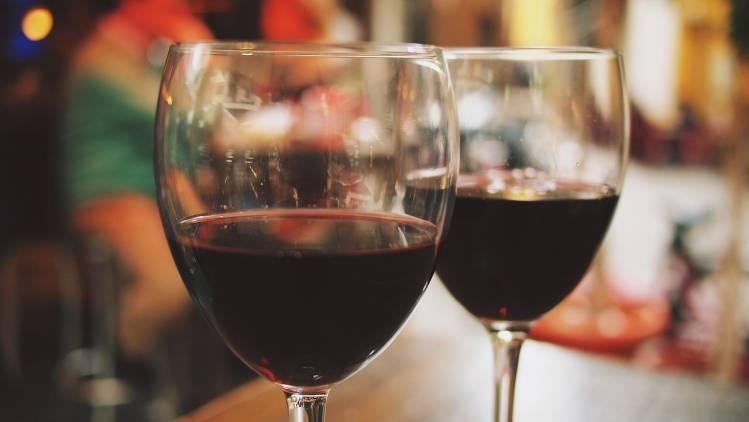 Don't Forget About Spanish Wine!
Wine in Spain is a way of life!
Spain is one of the world's leading wine producers with several famous regions like Rioja, Ribera del Duero, and Priorat. Many vineyards offer tours and tastings, which could be a great way to relax and unwind.
Vineyards can be found all over the country with red varietals more common in the south and along the Mediterranean Coast but in the north it shifts to white. Whether you plan a Spanish wine tasting after your round of golf, or a tour through Rioja exploring vineyards and golf courses, Spain is a fabulous destination for golfers who enjoy fine wine.