Going on a safari is truly a once-in-a-lifetime experience since you're presented with the opportunity to see some of the world's most impressive wildlife in their natural surroundings, experience local African culture and visit some of the most beautiful places on the planet. Unlike other types of trips, planning a safari presents its own unique set of challenges, since there's so much to see and do, and only a limited amount of time to squeeze it all in. Equally challenging is deciding where you want to go and when, as well as what to pack.
If you're thinking about going on a safari, we've put together this guide to help ensure that you make the most of your trip and come home feeling fulfilled and inspired.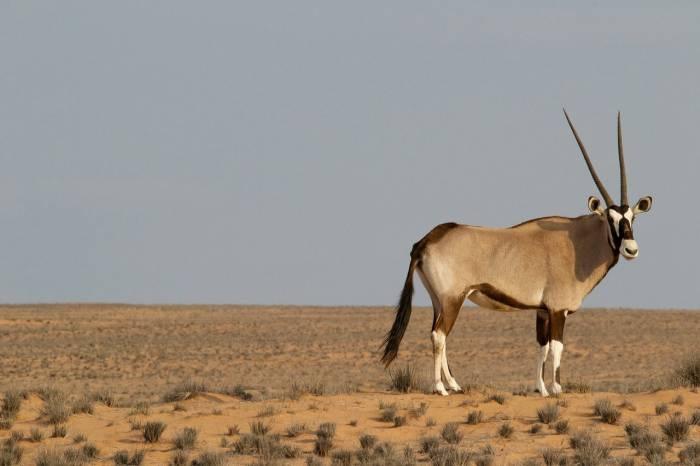 Where to Go For the Best African Safari Tours
The first step in planning a safari is figuring out where you want to go. The two regions in Africa with the best wildlife are East Africa and Southern Africa.
East Africa
The 2 more popular safari destinations in East Africa are Kenya and Tanzania. Kenya is home to the wildebeest migration between August and November, as well as gorilla trekking and the world-famous Seychelles islands. Tanzania is known for Serengeti National Park and the Ngorongoro Crater. Here you'll have the best Big 5 viewing and experience the wildebeest migration if you travel between January and August. Ngorongoro Crater and Mount Kilimanjaro are also popular in Tanzania. Uganda and Rwanda are also popular for gorilla trekking, with the latter combining well with safari's in both Kenya and Tanzania.
Southern Africa
The Sabi Sand Private Game Reserve is the most popular South African safari destination, conveniently located on the Mozambique border in the Kruger National Park. Amazing wildlife spotting opportunities can be found around every corner, including the endangered wild dog and the South African cheetah.
Located only an hour drive out of Port Elizabeth, the Addo Elephant Park in Eastern Cape offers many game viewing opportunities. As the third-largest park, more than 600 African elephants reside within the park. Visitors can enjoy having a trained guide show them the beauty of the park and everything it has to offer right from their vehicles.
Madikwe Game Reserve in the North West Province is a Big Five game reserve located only 56 miles north of Zeerust. As the fifth-largest reserve, this safari destination offers many viewing opportunities full of wildlife and rich vegetation. The number of vehicles within the park during prime game hours is limited, which makes the reserve exclusive for visitors.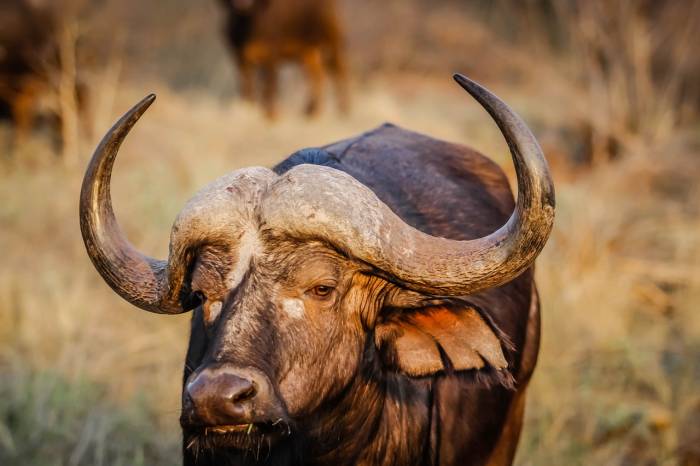 When to Go
The best time to go on an African safari is between July and October. This is when it's easiest to spot wildlife in large numbers. Deciding when to start your visit really depends on the country you are planning to visit, however. Seasons will differ in various countries in East and South Africa, which essentially allows you to plan a safari pretty much year-round. Below you will find some insight into the best times to plan a safari trip to specific countries.
January - January offers prime safari viewing time in the countries of Uganda, Kenya, and Tanzania. This is when their dry seasons occur, and most animals will be congregating for optimal viewing opportunities. Migrations of wildebeest, gnu's, and zebras also occur during these months.
February - In the month of February, Uganda, Tanzania, and Kenya provide great opportunities to see baby animals like the wildebeest. Thousands of wildebeests give birth within the same 3-week period. It's best to visit the northern parks in Tanzania as the southern part of the country can be quite hot and humid during this time.
March - East Africa is the best place to visit during the month of March. Countries like Tanzania, Uganda, and Kenya are still experiencing their dry season, which offers a more diverse selection of wildlife. If gorilla trekking tops your list, it's best to avoid Uganda during March, as this is the low season for gorillas.
April - April is a great month if you are looking for a discounted rate on a safari. This is because the rains typically begin in East Africa and make their way to South Africa. The rains will offer plentiful vegetation, which obstructs your view of animals. Excellent safari viewing can still be had in countries like Tanzania, South Africa, Botswana, Namibia, Zambia, and Zimbabwe.
May - The best country to visit in May is Zambia. It offers a genuine African safari and amazing walking safari opportunities. It's best to avoid East Africa during May due to the rain, particularly if wildlife viewing is a top priority.
June - South Africa is starting to head into great safari viewing during the month of June. Just keep in mind that while it's dry, it can also get chilly at night. Countries such as Botswana, Namibia, Zambia, and Zimbabwe are all enjoying peak seasons during the month of June.
July to September - You can virtually choose any safari destination during these months. Kenya offers great viewing for the migration of the wildebeest. The parks throughout all countries can be a bit crowded during this time, however, as it's optimal viewing season. As such, it's beneficial to book your destination in advance.
October - The rainy season hasn't yet arrived in Zimbabwe, Tanzania, and Kenya, so these countries make for the optimal safari destinations during the month of October.
November - South Africa is in the start of its wet and humid season in November, so it's best to avoid it during this month if you are looking for a great safari viewing experience. Zambia is home to a smaller version of the East African migration at its Liuwa Plain National Park, however. The migrating herds moving towards the Serengeti border in Northern Tanzania offer an amazing opportunity as well.
December - East Africa is experiencing its dry season during December, so countries like Kenya, Uganda, and Tanzania make for excellent holiday safari destinations.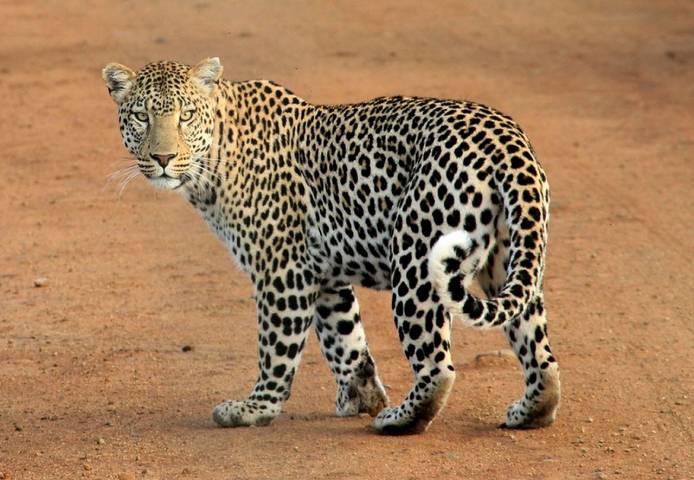 How to Get There
Planning an African Safari is different than planning your typical vacation. One of the first things you want to arrange are your accommodations, along with how you will get to where you need to be. Be sure to compare flight packages to and from Africa to ensure you get the best possible deal available. Also, many of the countries and parks offer tour accommodations that may be best suited towards your needs.
The continent is well served by its international airline, with gateway ports in Dar es Salaam, Nairobi, Cape Town and Johannesburg. Getting around while you are in Africa is much as part of your safari experience as getting to the actual destination is. Some countries and parks offer easy access in and out, including travel guided tours on open roads, while other destinations may be separated by vegetation and wilderness causing the journey to be done in the air, and land. This can make for a long traveling experience with some taking a whole day to reach your destination. Countries like Botswana, Kenya, Namibia, South Africa, Tanzania, Uganda, Zambia, and Zimbabwe all offer charter flights to travel to and from safari locations.
The next step to planning a safari is getting your visa. Below are the visa requirements for American tourists.
Americans can visit the following countries without a visa for up to 90 days:
South Africa
Botswana
Namibia
A visa is needed for entry to the following countries, which can be obtained at the airport upon arrival or any land border:
Malawi
Zambia
Zimbabwe
Tanzania
An East African tourist visa must be obtained for the following countries. This visa is good for 90 days and will expire once you leave:
Kenya
Rwanda
Uganda
OF NOTE: an application for an East African tourist visa is best done at least five days prior to your departure date. If you are connecting from another African country, you can get this visa at the airport or a land border.
It's also worth noting that these requirements change periodically. So, it's best you confirm with the embassy when you are preparing for your visit.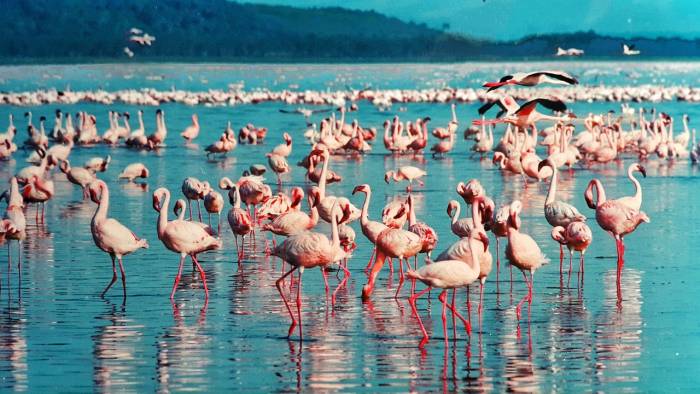 What to Pack For Your African Safari
When packing for a safari, it's important to be practical. What you should pack will depend on where you are traveling and the time of year you'll be going. Regardless of dates and location, it's always important to pack a good pair of walking shoes that are in a lighter or neutral color. A sun hat, sunscreen, sunglasses are also vital.
During the dry months of July to September in East Africa and April to October in South Africa, the daytime temperatures can get warm, so it's best to ensure you have T-shirts and shorts on hand. A longer sleeved shirt can also help to protect you from the sun's harmful rays during warmer weather. Be sure to pack neutral-colored clothing and try to avoid white as this can since it can cause you to burn easily. Lightweight, long-sleeved tops can help to protect you in the evenings when mosquitoes are most prevalent.
During the evenings and early mornings, it can get chilly on safari, so be sure to bring a thick fleece or jacket to keep you warm.
Here's a handy checklist you can use to ensure that you pack properly:
Light or Neutral color walking shoes (not white)
Sunhat
Sunscreen
Sunglasses
Camera
Extra batteries
Charger
Insect Repellent
Small Day bag
Water bottle
Light or Neutral color short and long-sleeved shirts (not white)
Shorts
Light or Neutral color pants for cooler weather (not white)
Thick fleece or jacket for cool temperatures
Visas/ Passport/ Identification
Cash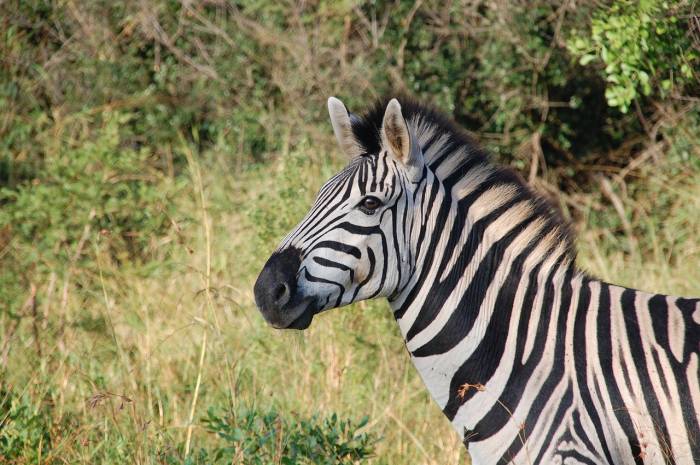 Miscellaneous Things to Keep in Mind
The U.S. Dollar (USD) is accepted in most of the major towns in Africa. There are many locations throughout the continent that offer ATMs and bureau de changes, so it should be relatively easy to always have cash on hand. The only exception is in South Africa, where you will need to use Rand (ZAR), which is their currency. Having the appropriate cash on hand can help you with tips and gratuities for your hotel and tour accommodations.
Be sure to always have your medication with you. You may want to check with the local embassy to determine if you need to obtain malaria prophylactics or a yellow fever vaccine before traveling. Always consult your doctor prior to planning your safari to ensure your medical safety during your trip.
It's Go Time! Are You Ready for An African Safari Tour?
This guide was created to provide you with all the basics you need to know to plan the safari adventure of a lifetime. But why try to plan everything on your own, and risk a hiccup or two occurring along the way, when you can trust the experts at DK Grand Safari's instead? They offer exclusive and flexible packages, coupled with personalized service, to ensure that your dream safari becomes a reality.