When I visit Disney World, one of my favorite parts is their resort hotels. While this is considered an afterthought at many attractions, Disney takes as much care and planning with where you sleep as they do with how you spend your day. Luckily, while there are some incredibly expensive hotel options at Disney World there are also plenty that are affordable and just as fun. A couple years ago I stayed at Pop Century and this year I decided to check out Disney's All Star Sports Resort during a quick stop at the park.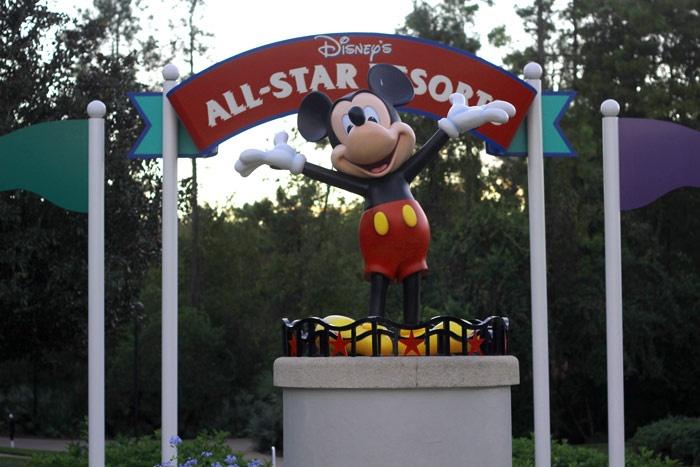 Just as the name suggests, All-Star Sports is the destination for anyone who loves sports. With zone's celebrating Baseball, Basketball, Football, Surfing, and Tennis there's something to appeal to everyone's taste. It is also part of Disney's larger "All Star Resorts" family, which includes: All-Star Movies and All-Star Music. During October, my price was under $100 per night but even during peak season the rates are affordable (by Disney standards) and you still get access to "Magic Hours" to help beat the lines and get even more value out of your passes.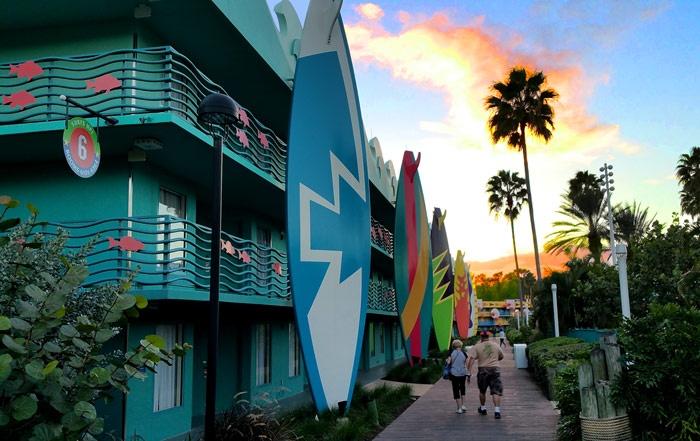 While it opened 11 years ago in 1994, all of the areas that I visited felt nearly new and in excellent condition with all of that expected Disney Magic. Additionally, whenever I had a question the Disney cast members never failed to impress me with both their knowledge and high-level of customer service. The level of service was what I expect at a 5 star resort - but don't always get even there.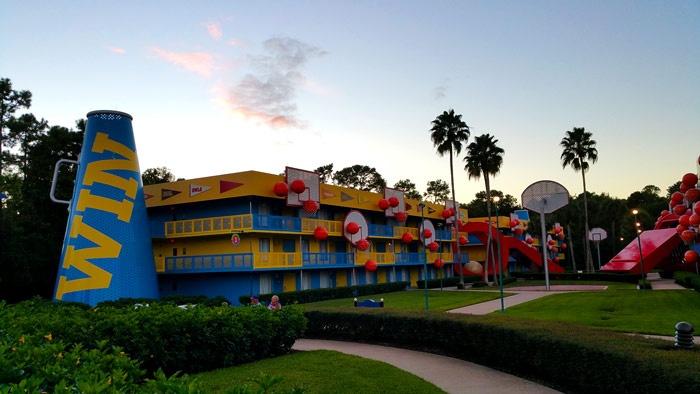 The only thing missing here is that it would have been fun to actually have "real" basketball hoops and similar at the other areas. While not feasible for "Surf's Up" certainly you could do a baseball diamond, tennis court, and basketball hoops in case you still have energy to burn after a day trekking through Africa at Animal Kingdom or one of the other parks.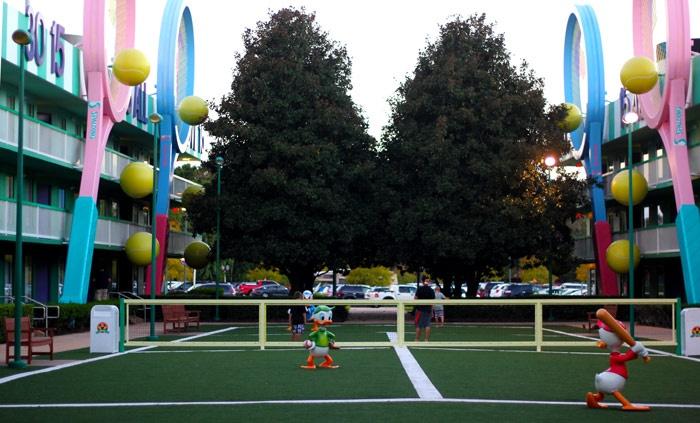 After a short walk, I arived at my zone - "Tennis" only to find that Huey, Dewey, and Louie had decided to take over the tennis court ... much to Donald's chagrin!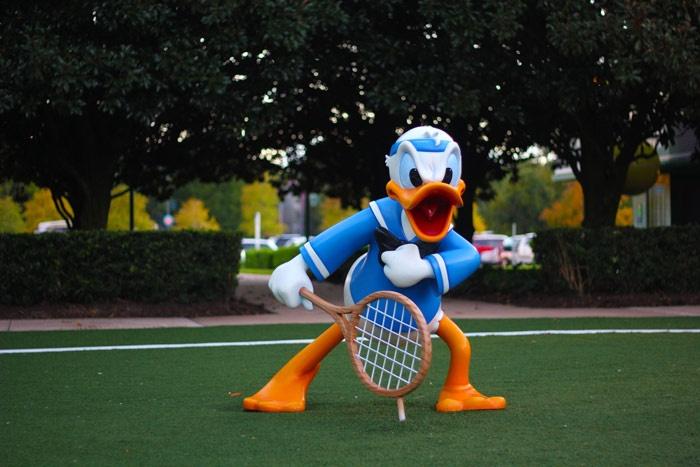 Again, this is all part of the Disney fun and the large open "tennis court" area was actually artificial grass with a nice padding below it that was perfect for the kids to run around on it without getting hurt.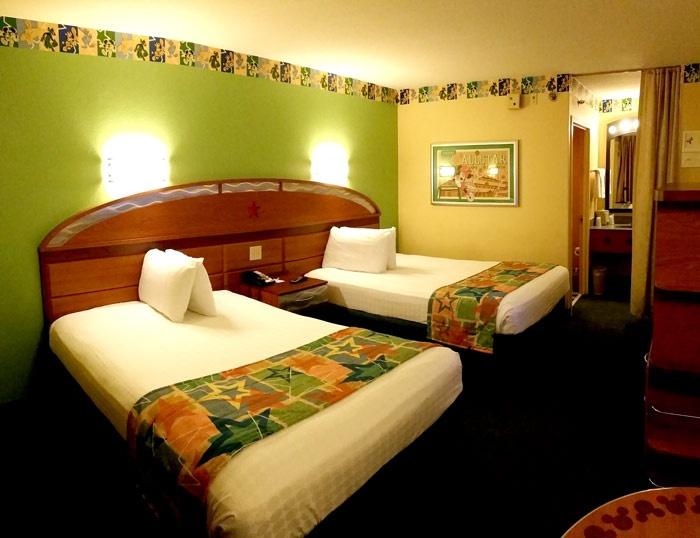 Disney now uses the same "magic bands" that they have for admission to the park to get into your room as well. Once inside I found a setup that was very similar to what I experienced at Pop Century previously.
This is clearly a budget property and you're not going to find some of the nicer amenities that you might at other properties. However, everything was meticulously clean and in better shape than I've experienced at hotels priced 4 times as much. Again, you'll notice the distinct Disney flair here from the poster on the walls to the stars in the bed linens and the Mickeys on the table.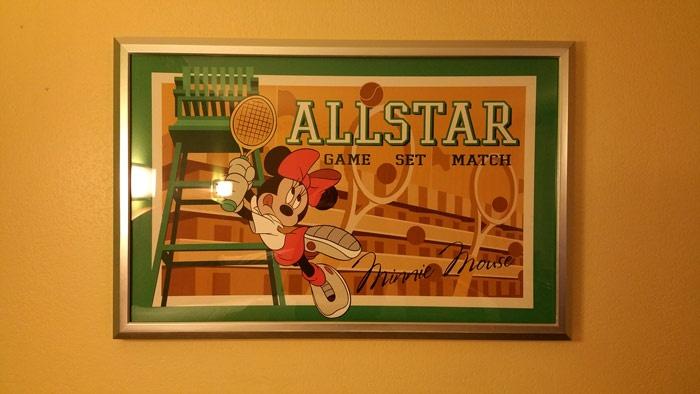 It's these little touches that I love about staying on property at Disney and helps complete the vacation experience.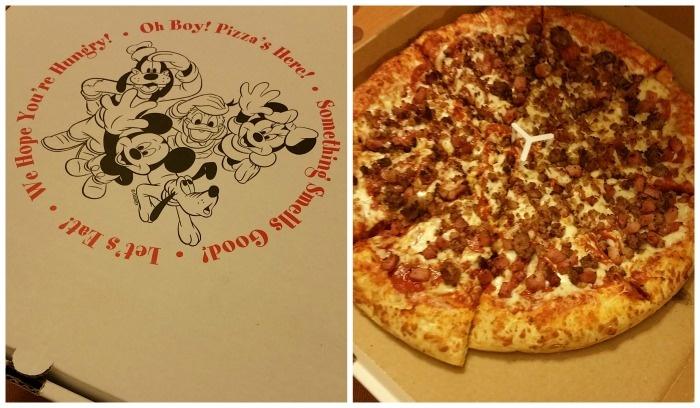 Even the pizza I ordered was delivered very quickly and carried Disney branding. BTW I've had better pizza but I've had MUCH worse and if you are looking for something hearty that doesn't involve more lines and more crowds then Disney's pizza delivery service is a GREAT option. Frankly the price wasn't really any worse than what you might get charged off resort.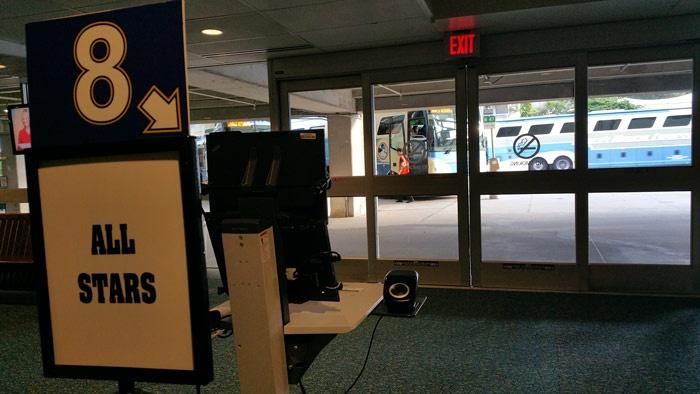 Finally, the other reason why I love staying on property is that it is just so easy to get there. Disney's Magical Express is a free shuttle service provided to resort guests that is extremely smooth and efficient.
Even as a grown man with no kids, there's something special about visiting Disney World and it's nice to find great hotel options for all budgets, without feeling like you are sacrificing on fun.