I'm generally not a big fan of Halloween fright fests. To be completely honest, my preferred level of scary is closer to Disney than McKamey Manor. So when my wife suggested we head up to Knott's Scary Farm I went along thinking this was simply a fun, laidback excuse to visit the park in the dark. After all, the name was "not scary" ... right? What I found though was a truly awesome experience that was extremely fun on multiple levels and while an adult-only experience, didn't make me wet myself in fear.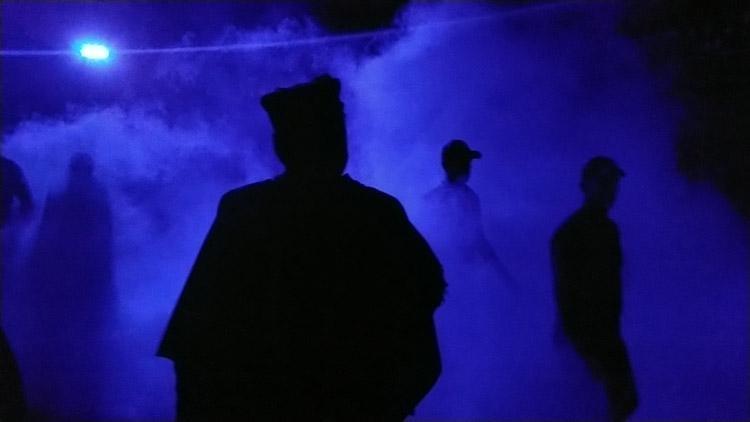 For those of you who enjoy haunted houses, this is a fabulous and unique experience that is now in its 47th year. It continues to be Southern California's largest immersive Halloween experience. To think of it merely as a bunch of haunted houses all in one area would be an understatement. Knott's Scary Farm a cool blend of "park after dark" with rides such as Timber Mountain Log Ride and Ghostrider (the tallest and longest wooden coaster on the West Coast) open for rides, nine haunted mazes, and four "scare zones" where the dead truly will walk among you. For those scaredy cats like myself - don't worry, it's all in good fun and there's nothing truly gross and nobody is going to touch or verbally assault you.
However, you should be prepared for creatures to jump out at you and cause you to scream.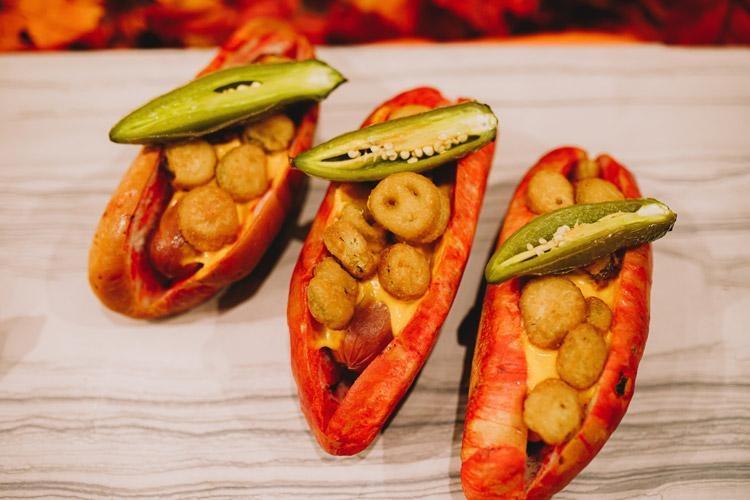 Don't worry, if you need to take a break there's plenty of seasonal food for you to enjoy from Frankenstein's Intestines (green funnel cakes) to Devil Dogs.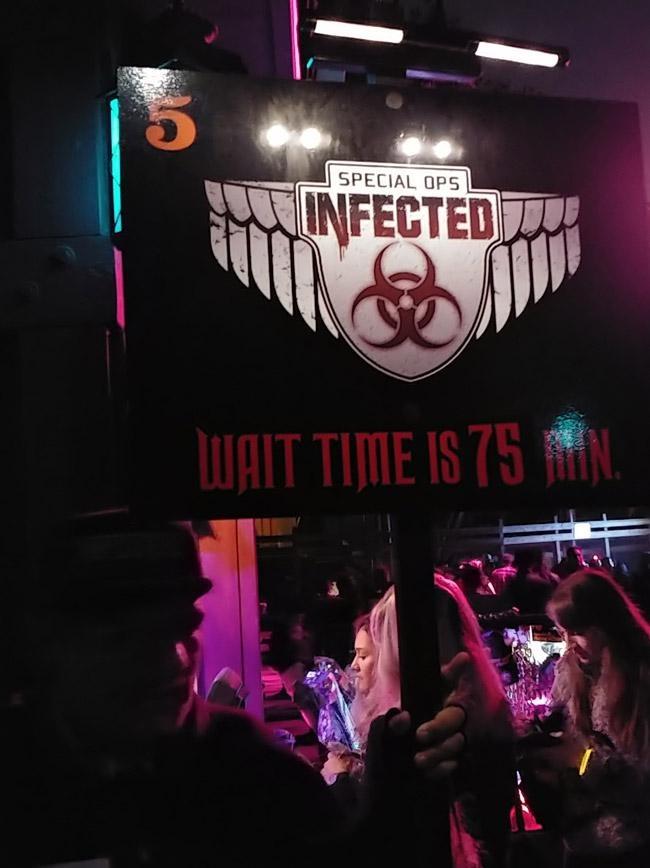 If this sounds like an awesome experience - it is, but here's where I'm going to suggest something I've never supported before. While tickets are roughly $50 per person (when purchased online in advance), you should absolutely pay for the Fast Pass option - roughly $80 extra (ticket prices vary on different nights). With the basic ticket, you will have lines for most mazes at least 60 minutes in length and I was told that on Friday and Saturday (vs Sunday when we went) that lines were sometimes as long as 2-3 hours. As it was, one of the mazes that I was really excited to check out had a wait time of 75 minutes as did Ghostrider. The Fast Pass line was far shorter. At $50, most people are only going to be able to do 2-3 mazes and that's disappointing.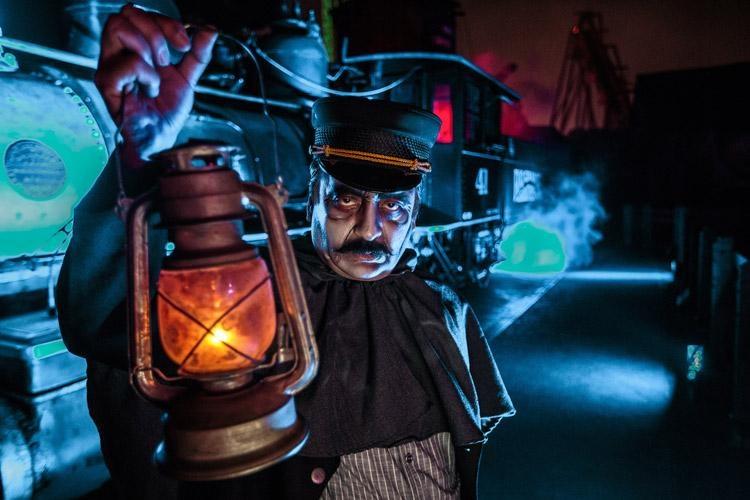 So, my advice is that If you want to get the most out of the experience, don't consider admission tickets to be only $50 - they are $130 and absolutely worth that price if you are into haunted attractions. Or, go "All In" and get the "All Inclusive Ticket" - this includes the Scary Farm Admission, Parking, Fright & Fast Lane, and the Knott's Scary Farm Boo-fet dinner for $157.99. Honestly, if I didn't have media passes provided by the park, that's the option I'd do since you can use the fast pass as often as you want and maximize your time, rather than standing in lines all night.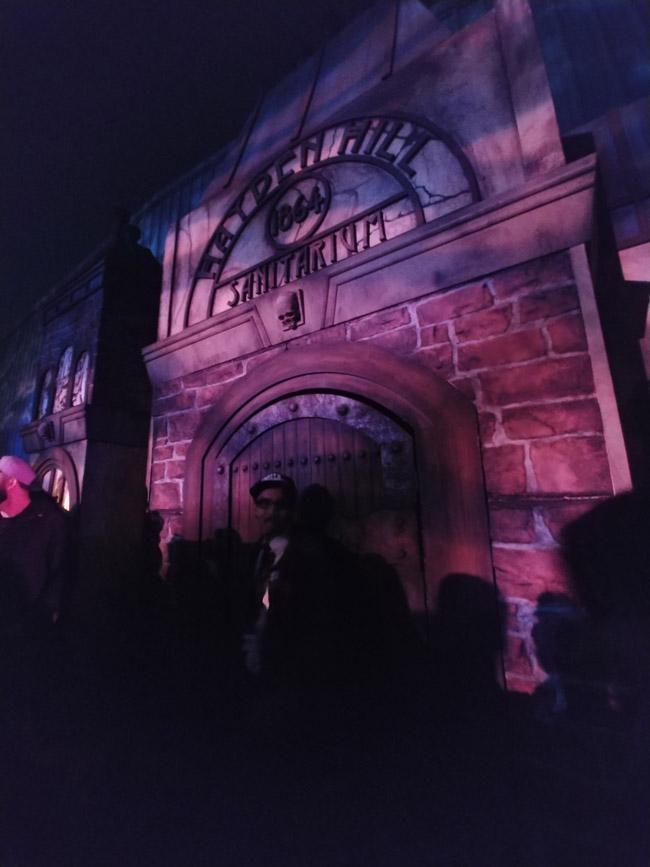 During our visit, we did three mazes: PARANORMAL, INC., The Depths and Wax Works. Unfortunately, we just didn't have time for Special Ops: Infected where guests are armed with specially designed laser tag guns and navigate through a city to find the cure that will stop the infection from spreading.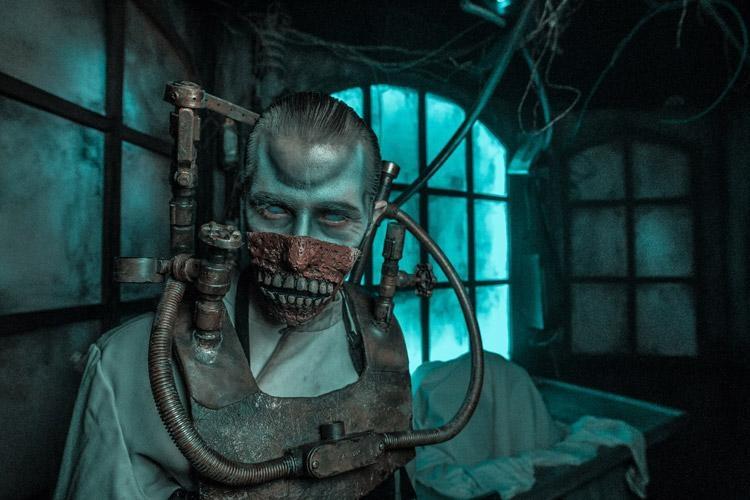 PARANORMAL took us through a haunted Hayden Hill asylum where souls were tortured for decades and now the demonic spirits have taken over.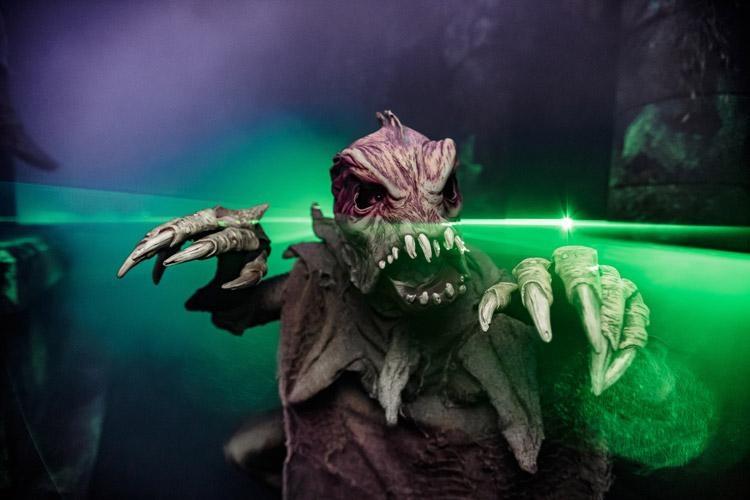 The Depths sends guests down to explore underground caves and explore creatures lurking in the fog and water waiting below.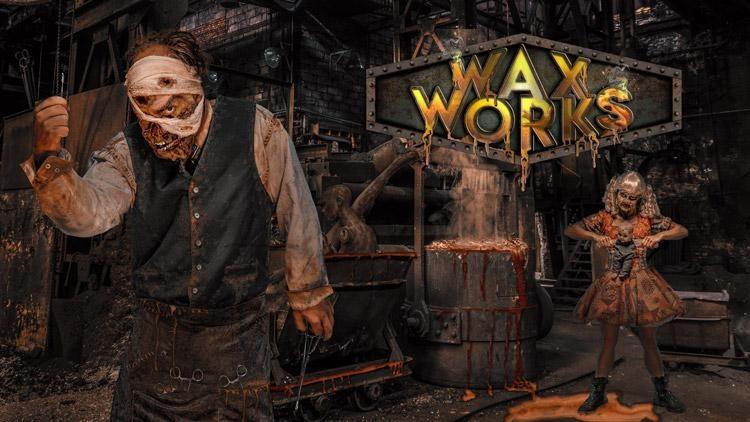 Wax Works takes guests through an abandoned wax museum where the line between real life and supernatural has blended together in frightening ways.
Productional quality on all three mazes was excellent but I was most impressed by The Depths since they had an effect that was truly frightening. At one point you enter a large room filled with fog and horizontal lasers making it look as though you are wading through swirling waters. You can see and maybe even feel monsters just below the surface and it's terrifying not knowing when one of them is going to jump up and attack your group.
Make sure to visit the Knott's Scary Farm website for more details on the other attractions and haunted mazes as well as to buy tickets. Knott's Scary Farm is open Thursday-Sunday now through November 2, check the website for exact hours and dates.