Last weekend Victor from Male Standard joined me on a road trip from Atlanta to Nashville in an incredibly fun Titan XD truck. Along the way we ate BBQ, drank beer and whiskey (while not driving!), threw axes, and celebrated the boys of fall starting with the College Football Hall of Fame and ending in the Nissan Suite for a Titans game in Nashville.
While sports cars are great fun to drive, nothing quite matches a big truck for a road trip and that's exactly what we had on this one. In fact, not only did we have the Titan XD but Nissan hooked us up with the Titan XD PRO-4X - their trim level that is outfitted for off road work. This includes Bilstein off-road performance shocks, electronically locking rear differential, skid plates, tow hooks, hill descent control, and the "Titan Box" (tool chest or ice chest - you pick!).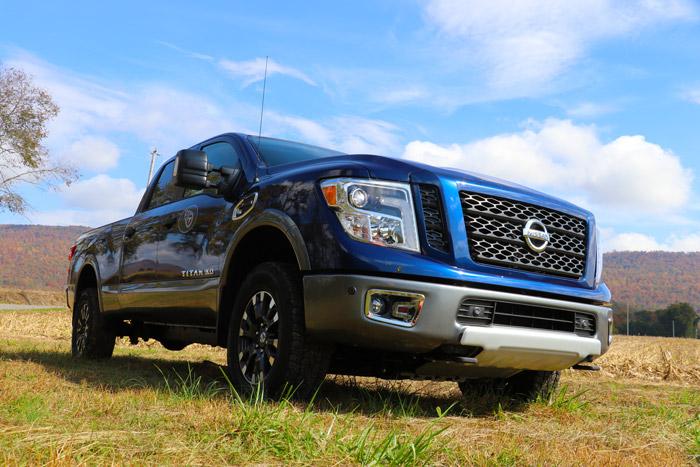 However, what I was also impressed with was the comfort of the truck on and off road including a keyless ignition, parking and safety sensors, and a 360 surround camera system - something I don't often see in my review trucks.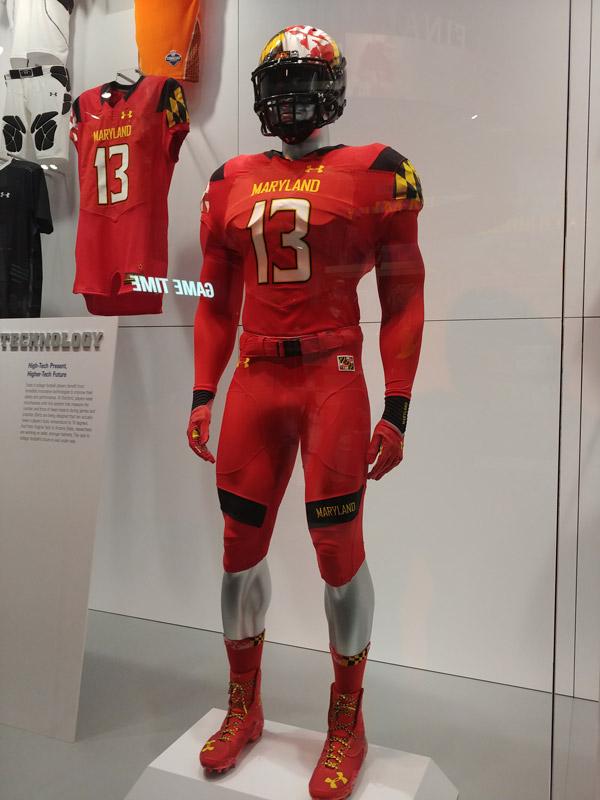 We picked the truck up in Atlanta and after a quick stop at the College Football Hall of Fame where we met up with Jason from Foodie Father, we headed north to Nashville. Along the way though it struck us that as nice as the truck was to drive - it was simply to pretty and I could hear it pleading to us to let it play in the mud.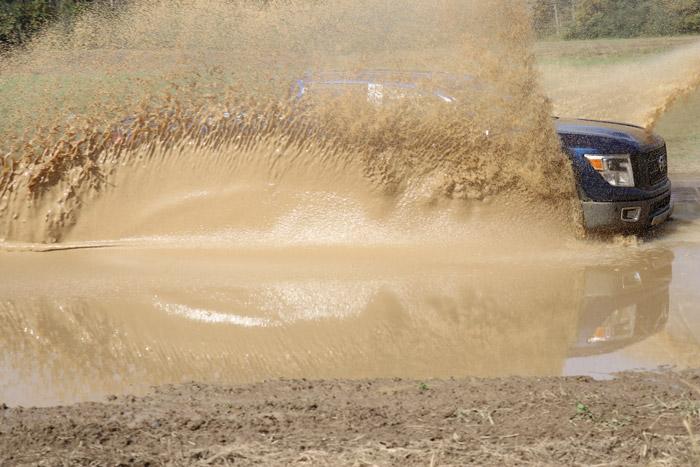 As luck would have it - just north of Chattanooga, TN was the Adventure Offroad Park and Oh Boy! did they have some mud for us to play in.
At nearly 8,000 pounds the Titan XD knew how to make a splash. My only regret here though was that we didn't have off-road tires and because it was a road trip we didn't "air down". Oh well ... sometimes it's fun to just slide around in an open field and get some mud on the tires (and roof).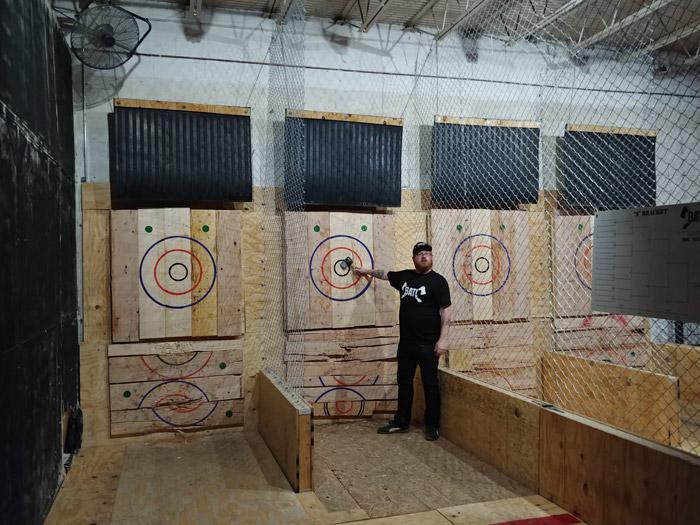 That afternoon, we arived in Nashville and joined Nissan and other media for an axe throwing tournament at BATL - Backyard Axe Throwing League. This is a new "sport" and while we were there for a corporate party, you can visit there too. Simply register on the website for a time (just like you would for a tee time). It's not as easy as it looks but there's nothing quite like throwing an axe across the room!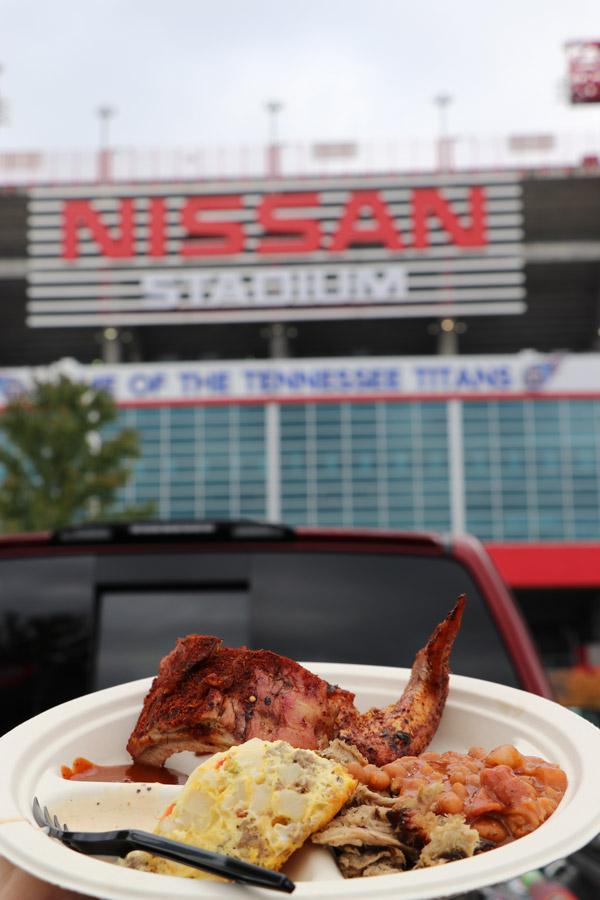 After a night of drinking beer and throwing axes we were ready for the Titan Tailgate the next morning at Nissan Stadium. Following the tailgate party, we headed to the field and watched the Titans play the Ravens.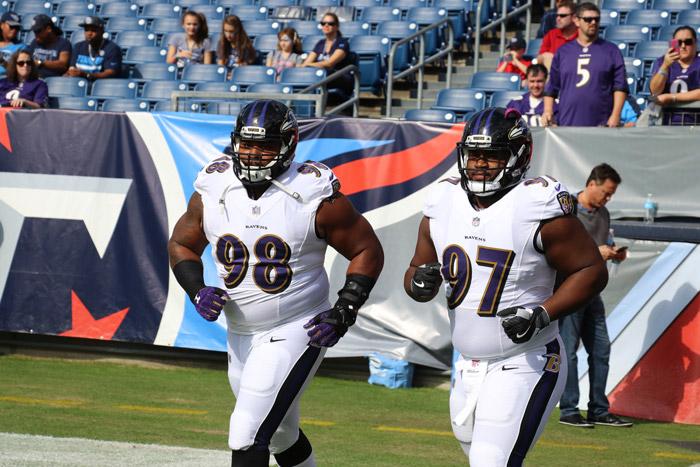 This was a super quick guys weekend, but it was one of the most fun adventures I've had in a long while and I can't wait to spend more time with the Titan XD sometime soon!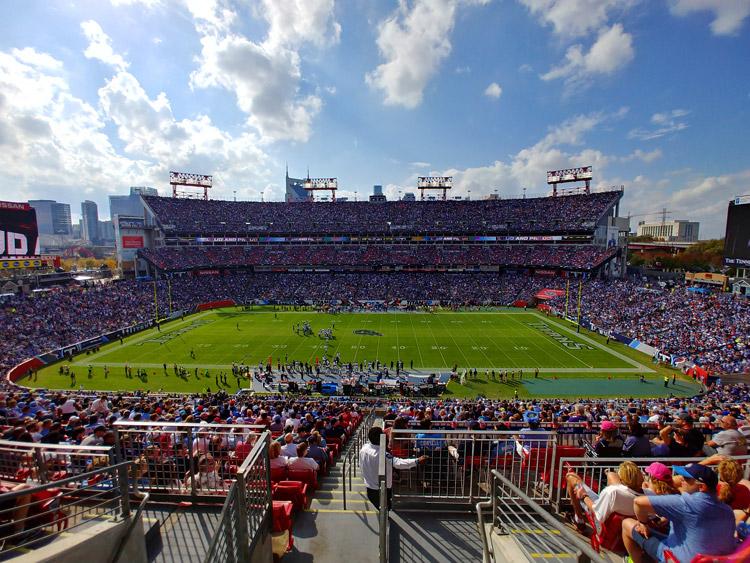 More Photos from our Nissan #TitanTailgate Road Trip
{lightgallery type=local path=images/stories/titan-tailgate/titan-tailgate-photos previewWidth=160}Nissan Titan Tailgate Road Trip Photo Gallery{/lightgallery}