Norwegian continues to impress me. I had the opportunity to celebrate the launch of Norwegian Encore with them in Miami last month and it is absolutely the best ship out there for a guys weekend getaway. That isn't to say that other lines aren't good or that you can't have fun on an older NCL ship like Sky or Sun (I do) but Encore is the ultimate manifestation of Norwegian's vision for what cruising should look, feel, and taste like. Let's take a look at six reasons why Norwegian Encore is the world's best cruise ship for a guys weekend!
One big reason I support Norwegian is that they are a industry leader in terms of sustainability. That continues and is extended with Norwegian Encore. From ships using the "Silverstream System" where a layer of bubbles along the hull helps it pass through the water more efficiently, to made in the USA compostable "plastic" cups, paper straws, and their new "boxed water" that is mostly paper and replaces thousands of plastic bottles they continue to do the right thing. The company is even investing in an exercise promoting ways that they can use food scraps and turn it into "sustainable cocktails". Sounds gross but the mixologists are extremely creative and the ones we tasted were fantastic.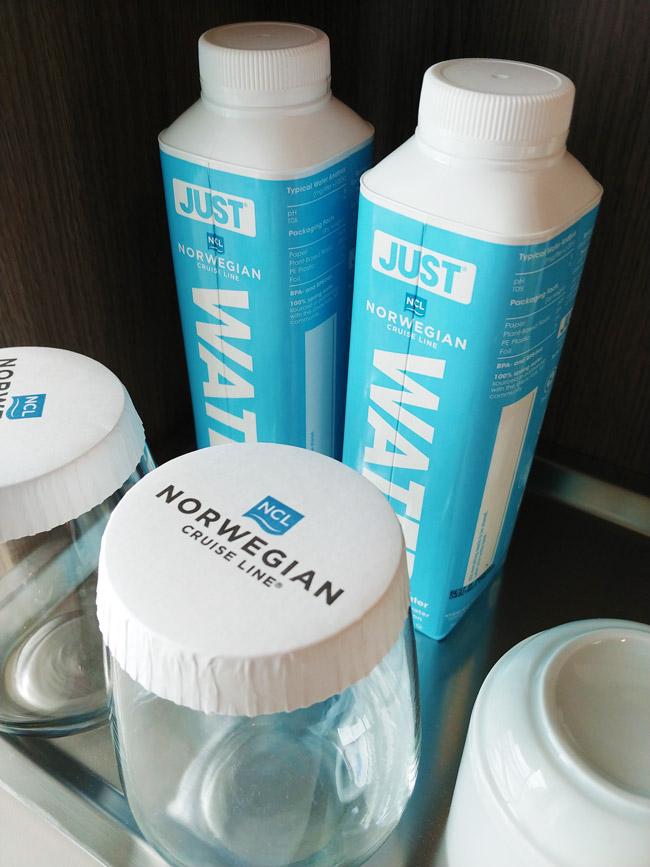 Some of you might find these things silly but the cumulative impact and drive to innovate creative solutions is critical to our future. Vacations time spent cruising on giant ship like Encore creates a MASSIVE footprint. While Norwegian isn't perfect, they continue to invest and work hard supporting the objective of reducing emissions and other factors that impact our planet. I enjoy supporting them in that journey and hope you guys do as well.
Now, back to the fun stuff! Some of you guys are going to say, well isn't Norwegian Encore just a clone of Bliss and Joy? Yes ... all three are sister ships. The Breakway Plus class ships all have a VERY similar size (just shy of 170,000 GT, deck plans, and guest capacity (just shy of 4,000 at double occupancy). Here's a quick look at some key differences between the different ships:
Norwegian Joy (2017 / updated in 2019) - No solo cabins, smaller spa area, Concierge Staterooms act as a sort of "junior" Haven with larger rooms that would be good for a family or group of guys if you need extra space but don't want a suite.
Norwegian Bliss (2018) - No Galaxy Pavilion, Prohibition the Musical, has Margaritaville at Sea
Norwegian Encore (2019) - New, more open Laser Tag layout, largest go kart track with better viewing areas and interactive laser tag game, Solo cabins, Prohibition the Musical
Ultimately, you can't go wrong with a cruise on any of those ships. An "encore" however is the chance to come back one more time and deliver everything that the audience has been waiting for. That is what Norwegian did here with the launch of Norwegian Encore and you guys are going to love it.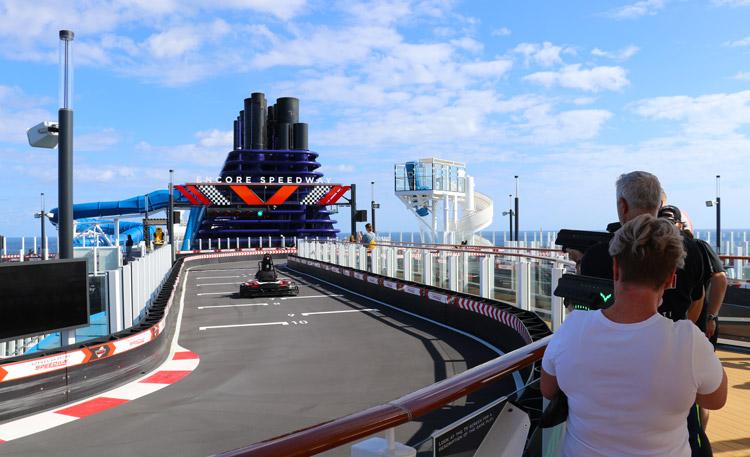 Adrenaline Sports:
Laser Tag - while Joy and Bliss feature a space aliens vs marines design that frankly was a bit cramped, Encore debuts a new layout featuring the Lost City of Atlantis and plenty of places to hide behind ancient ruins while running under the sea monster's giant tentacles. Additionally, it's not just a shoot-em-up game, there's actually an augmented reality feature that adds another angle to the game.
Encore Speedway - they've continued to refine the concept that debuted on Joy and the track is now 1,100 feet long, extends 13' over the edge of the ship, is faster, and spectators can now join in the action. One of the things I didn't like about the previous two versions is that as a spectator it was rather boring and there wasn't a great spot for watching the action. Now though, there's TONS of space up top to watch your friends fly by and you can even grab a gun and shoot them to boost their kart. This way it is almost as much fun for those watching as it is for those driving.
Galaxy Pavilion - We love VR games and while this falls short of one of those big free roaming arenas that are popping up in malls now, Galaxy Pavilion is the next best thing. It's essentially an adult arcade where you go go shooting bad guys, race cars, and tons of other awesome sensory experiences.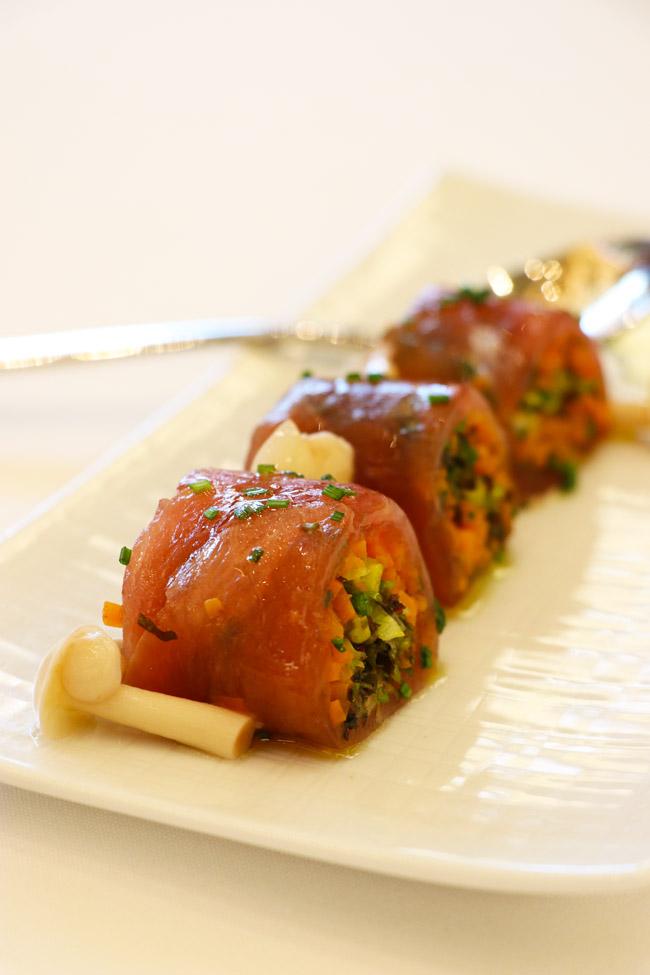 Restaurants and Dining:
There are too many restaurants and premium dining options to mention all of them here so these are just a few of my favorites.
Garden Cafe Buffet - It's a cruise ship, so of course there's a huge buffet and Garden Cafe is pretty much the same across the three sister ships. However, compared to other vessels I really like Norwegian's buffet. The food is generally good quality, tons of variety, great Indian food, and it's well laid out.
The Local Bar & Grill - The local might just be my favorite free dining venue on Norwegian cruise ships. This is your 24-hour destination for a burger, fish & chips, wings, and other pub food. If you are hungry after some time in the casino playing poker or need something in your stomach when the silent disco closes - THIS is where you'll end up.
Onda by Scarpetta - This is new to Encore and while we didn't get a chance to try it we look forward to a chance in the future. While every ship has an "Italian" restaurant I find that most of them are cliche and dated concepts. Onda is designed to be as modern and chic as it's sister locations in NYC, The Hamptons, Las Vegas, Miami and London. While you can get Italian classics including their famous Spaghetti Tomato and Basil - it's a fresh look at Italian cuisine that includes seafood, beef, fine Italian wines, and in-house-made pastas.
Q BBQ Restaurant - If I had to pick just one favorite premium restaurant on Encore, Q would be the easy choice. While it's challenging to get BBQ right on land, these guys do a great job doing it at sea. Not only is the food excellent but they have some great speciality cocktails and offer live country music and dancing in the evenings too.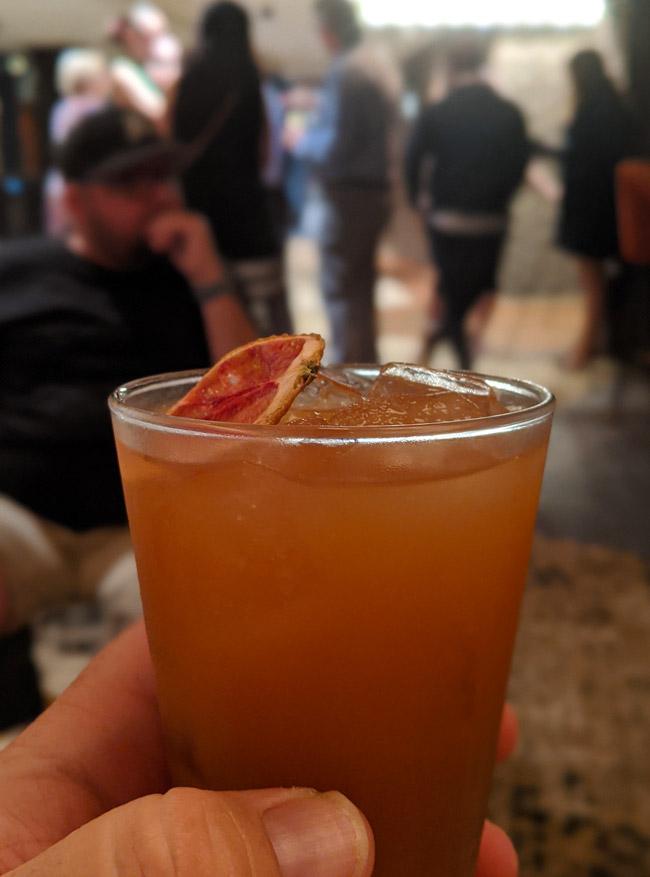 Bars and Lounges:
With 14 bars and lounges on Norwegian Encore, it's tough to pick just a couple and they are the same concepts you'll find on other NCL ships. The ones I love most include: Sugarcane Mojito Bar, Maltings, and of course District Brew House where they serve up 50 different bottle beers, 22 taps, and even offer some wicked good beer cocktails. Norwegian's alcohol program is the absolute best at sea in terms of variety, quality, creativity, and service.
I was on another ship recently and while they offered a "cocktail bar" with "mixologists" the experience felt flat and almost like they were trying to imitate something they enjoy in Miami, New York, or Los Angeles. At a cocktail demonstration on Encore, they actually featured bartenders from one of the top bars in Miami and talked about how they helped shape the program on board. That isn't to say that I don't enjoy visiting bars on other ships too ... but Norwegian is in a class of their own and when you combine that with the fact that they have a great bar package perk, well it's just one more reason to book your next cruise with them.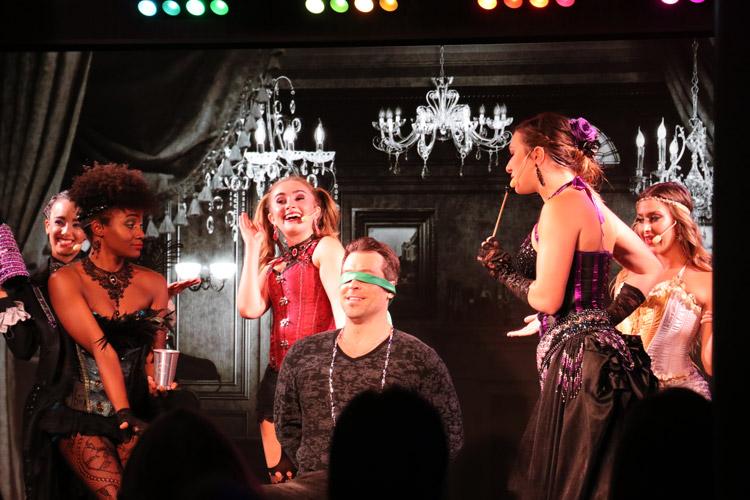 Shows and Entertainment:
Norwegian continues it's fabulous entertainment offerings with a great Broadway show - Kinky Boots, an interactive cabaret show, Prohibition The Musical (light burlesque show with cocktails served between acts!), Cavern Club (Beatles tribute), Comedy Club, and a Silent Disco. There's quite literally something for everyone so there's no excuse to not have a great time at night on Norwegian Encore.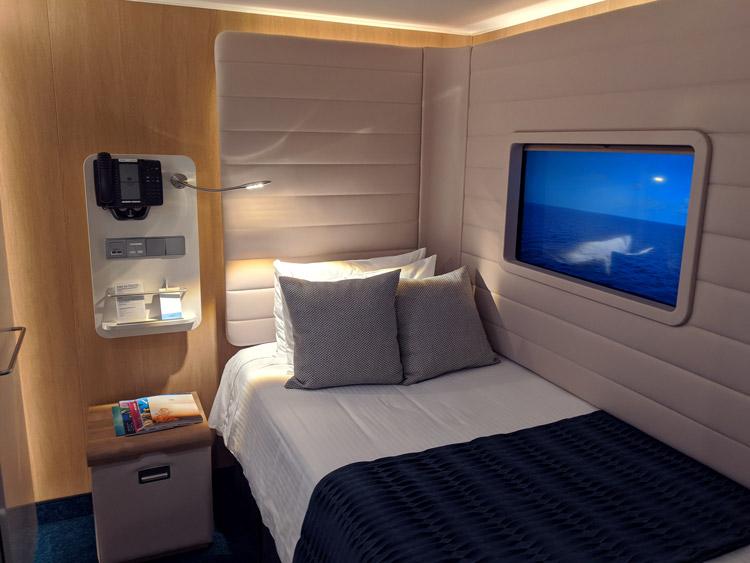 Solo "Studio" Cabins and Lounge:
While some guys don't mind sharing a room with another guy, cruise cabins can be pretty tight quarters. I think this is holding some guys back from doing a mancation at sea since normally you end up paying a "single supplement" that is anywhere from 50% to the full cost of a second person in the cabin (depending n the cruise line). That sucks and so Norwegian has been doing a great job of evolving the Studio Cabins concept since it debuted on Norwegian Epic (which currently has 128 Studios) though they can also be found now on Pride of America which is older than Epic. Encore has 82 studio cabins like Bliss, while Joy has none.
These rooms are all interior and roughly 100 square feet. Some are connecting so that's perfect for a group of guys that might want to travel together but want their own space.
The other AWESOME feature here that makes these great for a guys weekend getaway is that the Studio Cabins have access to a private lounge stocked with snacks and drinks plus you can even use the pay-per-oz wine dispenser there too!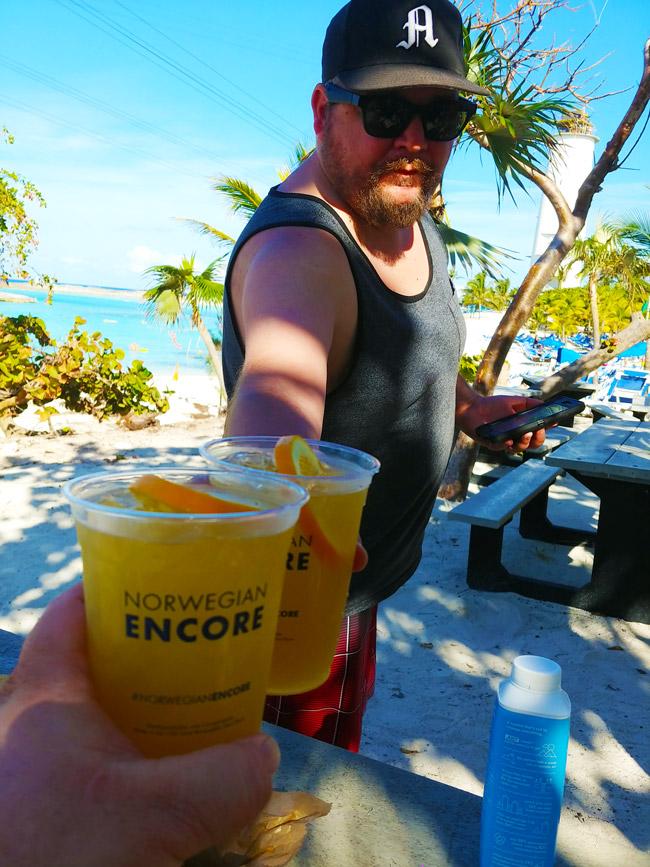 Whether you are looking for a guys getaway exploring beaches, golf and fishing in the Caribbean or headed to cooler waters up north in Alaska, you can't go wrong on Norwegian Encore.
I can't wait to spend more time with her soon.