One thing that I love about traveling is experiencing new and unique cultures. While this can include traveling to a foreign country or visiting a region like Southern Louisiana's Cajun Country, it also means visiting places where indigenous cultures still thrive in the United States. These people, including their art, food, stories, and traditions are more than just living history. They are continuing to shape the American narrative by maintaining traditions that in many other places around the country are long since gone.
So, if you're interested in learning more about the indigenous people who helped shape American history, then you'll want to check out these places. Each of these locations has something unique to offer visitors, and they provide a great opportunity to learn more about the history and culture of America's first inhabitants. Are you're ready to start exploring?
Why Is It Important To Listen And Learn From The History And Culture Of Indigenous People?
There are many reasons why it is important to listen and learn from the history and culture of indigenous people. For one, it helps us understand the origins of America. Additionally, learning about the experiences and perspectives of indigenous people can also help foster a more respectful and understanding attitude towards them. Finally, by gaining a better understanding of their cultures and histories, we can also learn valuable lessons about how to live in harmony with nature.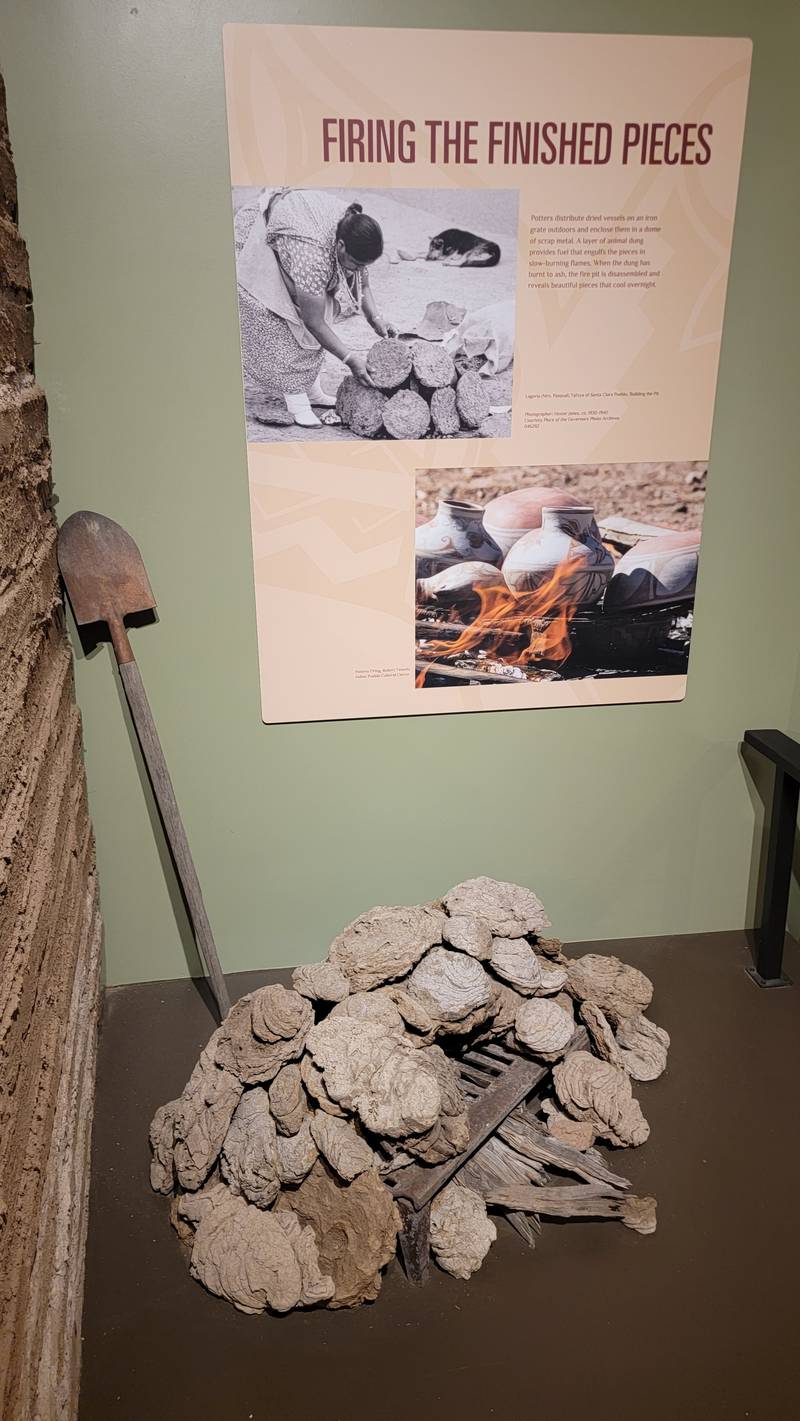 What Are Some Of The Best Places To Learn About Indigenous People In The United States?
From museums to historic sites, here are some recommendations for places that you can visit to learn more about indigenous people and their cultures that in some instances feature thousands of years of history and oral tradition.
Take Tours Led By Or Designed To Educate About Indigenous Cultures
At first glance, this might seem like a challenging thing since most people don't think about planning tours or vacations like this ... and that's fine. However, as we start to look around it in certain areas there are often options to support a tribal member who can show you a fantastic time while sharing elements of their culture with you ... or another operator who might be fantastic but who's stories about the local people would be less personal.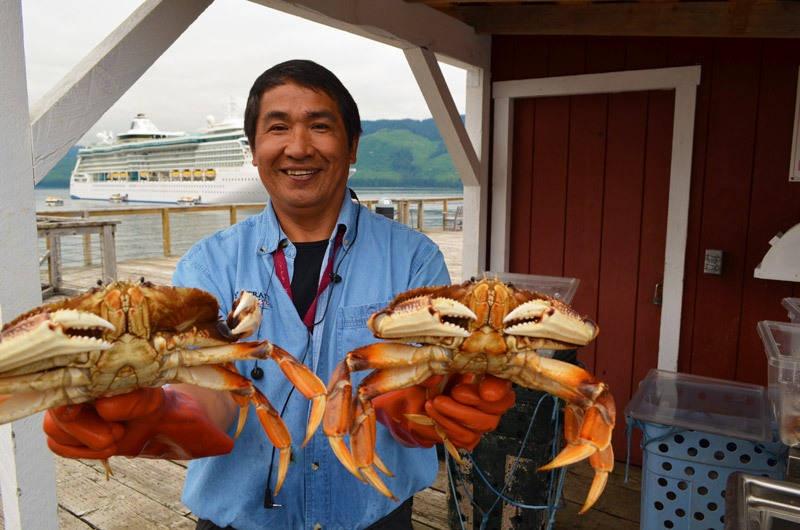 Icy Straight Point - Hoona, Alaska
While there are many cruise ship ports around the world, Icy Straight Point is a unique creation that is the first of many that will follow. The tribe decided that they wanted to shift from exploiting the environment through fishing and logging and decades later they have created one of the premier Alaska cruise ship ports. Not only that but they are doing it in a sustainable way that is true to their indigenous heritage and using this as an opportunity to share their food, stories, and traditions with people from all over the world.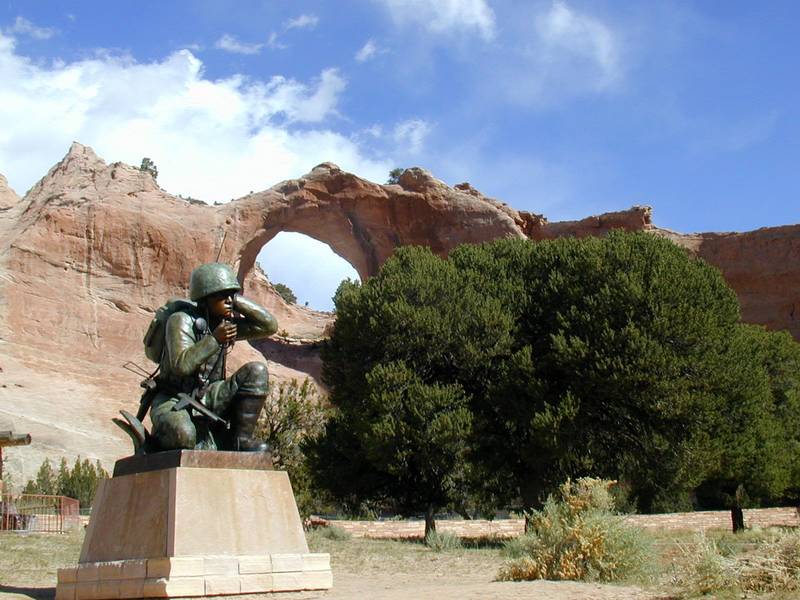 Southwest Native Trails
Tour operator Trafalgar's Southwest Native Trails itinerary offers travelers a chance to spend 11 days touring native American sites throughout New Mexico, Arizona, Utah, and Colorado while meeting with members of the tribal community. This includes a visit the Tesueque Pueblo Community Farm where they can learn about composting, herbal medicines, soil cultivation, beehives, cover crops, and this indigenous community's advocacy efforts to achieve food sovereignty by preserving heirloom seeds and by growing their own food.
Additionally, guests will get a chance to explore prehistoric settlements as well as critical contributions that the Navajo made in creating modern American history through their legendary contributions as "code talkers" during WWII.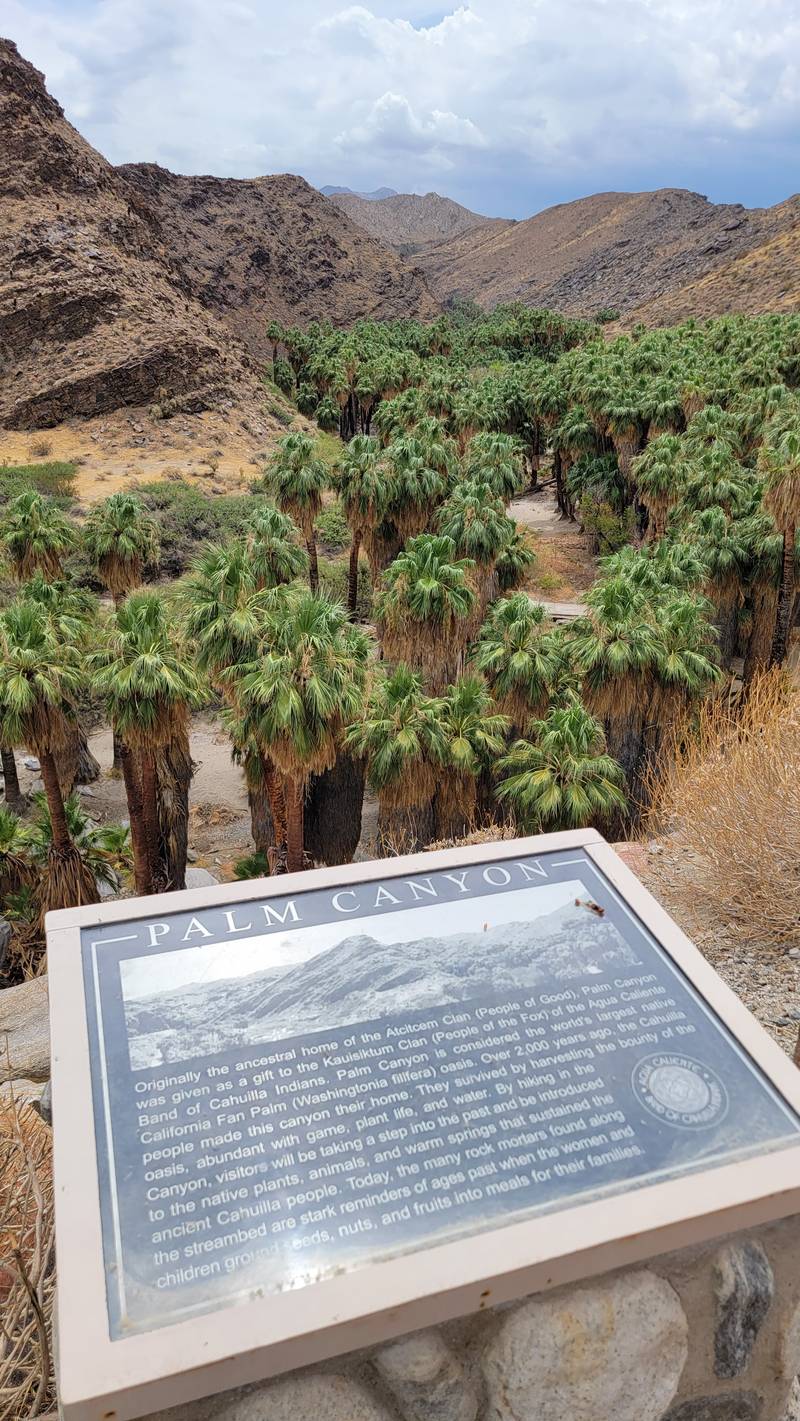 Agua Caliente Indian Canyons Trails - Greater Palm Springs
In addition to several nods to their native culture throughout the Agua Caliente casino properties throughout the valley, the tribe also maintains a series of hiking paths where visitors can literally walk in the footsteps of the tribe's ancestors more than 6,000 years of history in the area.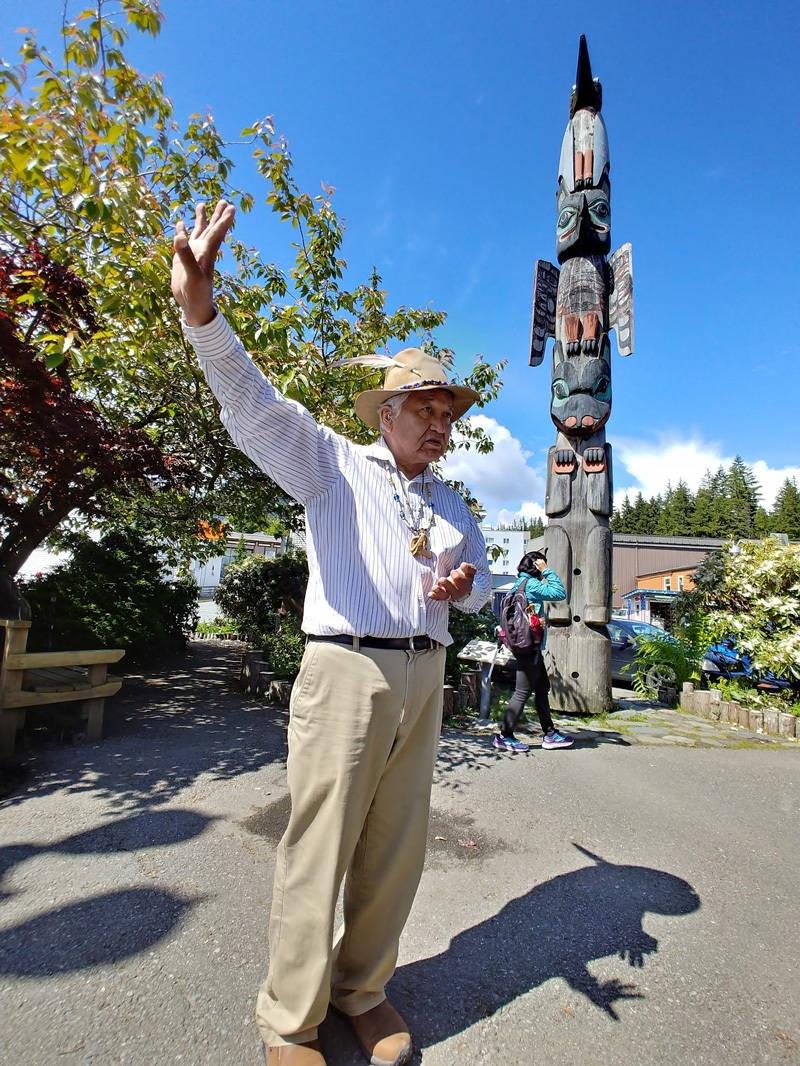 Visit American Indian History Museum and Historic Sites:
Museums are always a great place to learn more about different cultures and histories. When it comes to learning about indigenous people in the United. Some key locations that should be on your shortlist include:
The National Museum of the American Indian
This museum, which is part of the Smithsonian Institution, is dedicated to preserving and presenting the history and culture of Native Americans. It has locations in New York City, Washington D.C., and Suitland, Maryland.
The American Indian Heritage Center
Located in Anadarko, Oklahoma, this center is devoted to preserving and promoting the heritage of Native Americans. It offers a variety of educational programs and events throughout the year.
The Museum of Indian Arts and Culture
This museum, which is part of the Smithsonian Institution, is located in Santa Fe, New Mexico. It houses a collection of more than 33,000 artifacts that tell the story of the Native peoples of the Southwest.
Ketchikan Totem Bight State Historical Park
Just about 10 miles north of where the cruise ships dock in Ketchikan Alaska is one of the best sites in the United States to tour totem poles - original as well as restored and re-carved. This 11-acre park was established as a CCC project in the 1930's and continues to develop today. If you aren't able to visit the park, Ketchikan itself has some spectacular examples of totems and other native art that we enjoyed exploring with Joe Williams, a Tlingit elder who offers walking tours of the town while sharing stories about himself, his family, and his culture.
Dakota Spirit Walk
This is an augmented reality art installation located in St. Paul, Minnesota is a permanent augmented reality public art installation that honors, educates and connects visitors to Dakota history, culture and significance of land through the art and storytelling of Marlena Myles, Spirit Lake Dakota.
Indian Pueblo Cultural Center
This is one of my favorite museums that shares the story of indigenous people in New Mexico as it is well balanced and not only focuses on history but the modern vibrant culture of people that still shape New Mexico.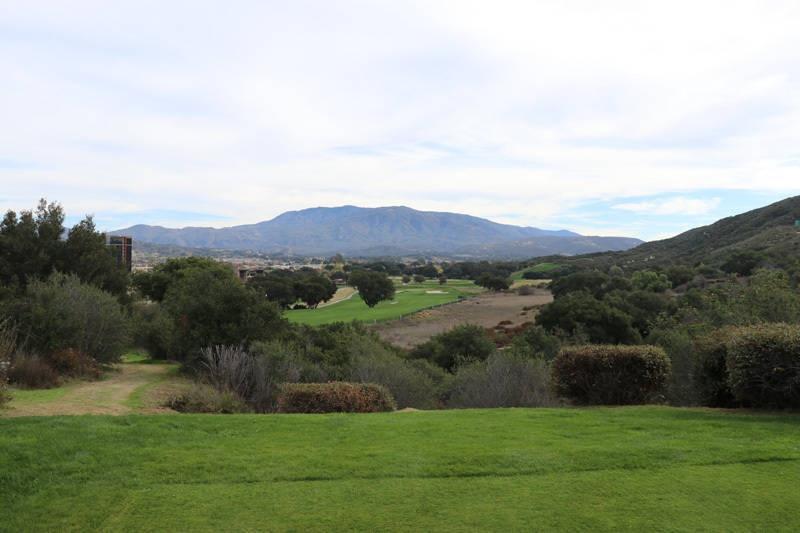 Visit An Indian Casino Resort:
While not all Indian casinos are excellent ambassadors of their tribal history and culture, I've found that increasingly they are using the money gained by gambling services to develop cultural museums and use cultural traditions to enhance amenities like spas and golf courses.
For instance, at Agua Caliente in Palm Springs, the tribe maintains many hiking trails where visitors can learn more about their culture and history. Similarly, Coeur d'Alene Casino Resort in Northern Idaho as well as Pachanga Resort Casino in Temecula, California have both integrated unique elements of their cultural traditions into the design of their golf courses. For instance in the image of Pachanga Golf Club above, you'll notice that there is a giant oak tree in the middle of the fairway. Since oak trees are sacred to this tribe it wasn't going to be removed for the course and now it is an opportunity to talk about their culture. Likewise, later in the course, guests will notice that younger members of the tribe have built replicas of the huts that their ancestors lived in many years ago.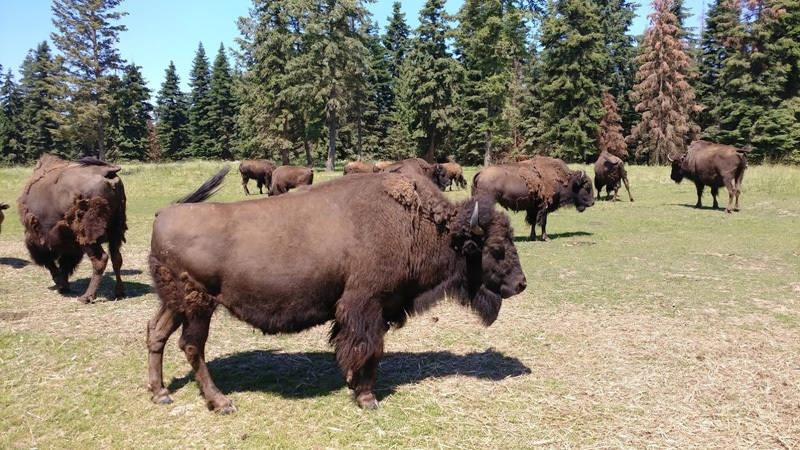 Additionally, at both of these locations - as well as many other Indian casino resorts, you'll find other aspects of their tribal culture that they enjoy sharing with visitors. In the case of Coeur d'Alene Casino Resort, the tribe maintains a bison ranch where they periodically offer tours that include hands-on experiences that will help share the cultural significance of this animal with their guests.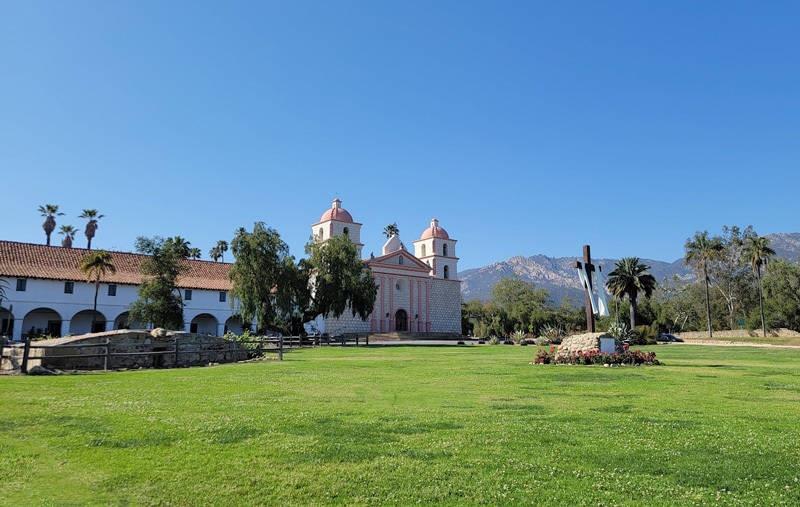 Visit One Of The California Missions
The California Missions are a chain of 21 religious and military outposts that were established by the Spanish Empire in what is now the U.S. state of California. These missions played a key role in the colonization of California and the conversion of many Native Americans to Christianity. Today, they remain an important part of California's history and culture.
While most of the missions are now inactive, several have been restored and are open to the public. Visitors can learn about the mission's history, see how they operated, and even explore the ruins of some of them. Some missions that you may want to visit include:
Mission San Carlos Borromeo de Carmelo
This mission was founded in 1770 and is located in Carmel-by-the-Sea, California. It was the second mission to be built in Alta California and served as the headquarters of the Franciscan missionaries in northern California. This is the resting place of Fr Junipero Serra who is credited with creating the Franciscan mission network in Alta California.
Mission San Luis Obispo de Tolosa
This mission was founded in 1772 and is located in San Luis Obispo, California.
Mission Santa Barbara
This mission was founded in 1786 and is located in Santa Barbara, California.
Mission San Luis Rey de Francia
This mission was founded in 1798 and is located in Oceanside, California. It was the largest of the California missions and once included nearly 1 million acres of land.
While it might seem strange to suggest visiting these missions - which are a very controversial piece of indigenous history in the United States. However, each of these locations features a museum that shares their individual history and how they interacted with the Indian tribes throughout California.
While the impact of these missions wasn't away positive ... the efforts that the people working on these missions and the knowledge that they shared with the Spanish settlers had a massive impact on our country today.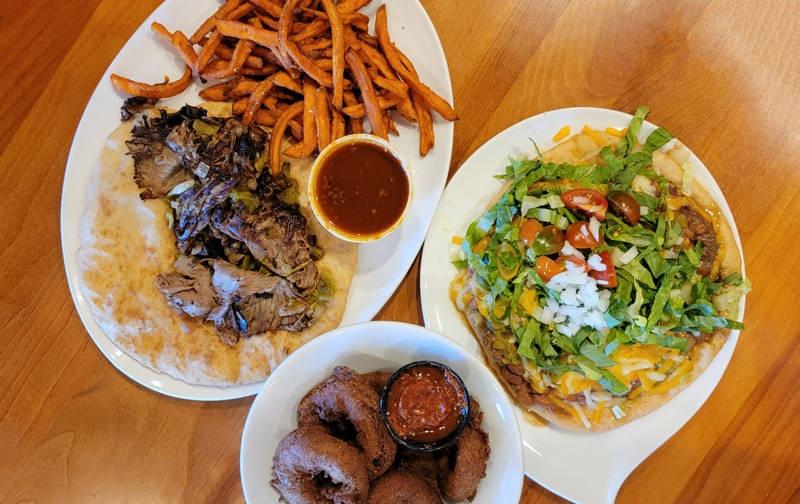 Pueblo Kitchen, Albuquerque
Visit A Restaurant Serving Cuisine Based On Indigenous Traditions
While we tend to think of Native American cuisine as consisting mostly of buffalo meat, venison, fish, and wild birds there is actually a great deal of variety in the food that was traditionally eaten by different tribes. For instance, the Hopi people of Arizona are known for their "piki bread" which is made from blue cornmeal. The Apache people of Texas and Oklahoma traditionally ate foods like mesquite beans, acorns, and squash. And the Cherokee people of North Carolina were known for their use of wild game and fruits like strawberries.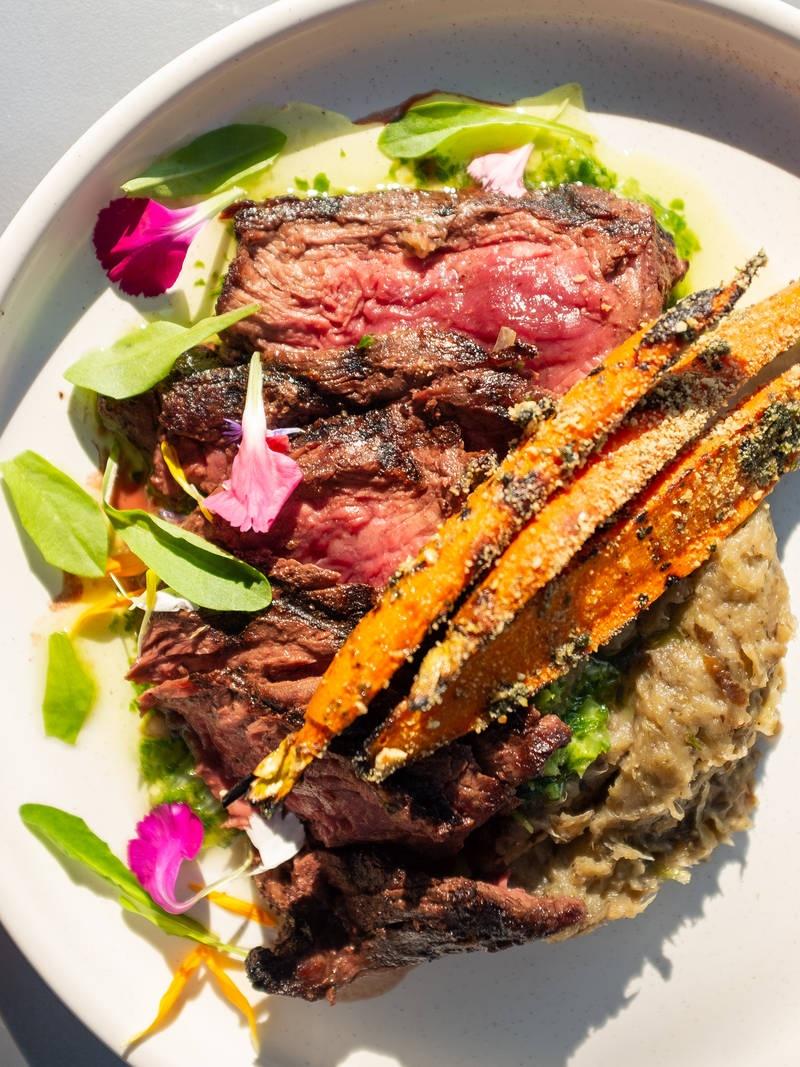 Owamni Bison Entree credit Johny Uccas Photography Courtesy of Meet Minneapolis
Today, there are a number of restaurants across the country that are serving up cuisine based on these traditional recipes. If you're interested in trying some indigenous-inspired dishes, be sure to check out one of these restaurants:
Indian Pueblo Kitchen in Albuquerque, New Mexico
Tiwa Kitchen in Taos, New Mexico
Owamni by The Sioux Chef in Minneapolis, Minnesota
Gatherings Cafe in Minneapolis, Minnesota (set to re-open in 2024)
Indigenous Food Lab Market in Minneapolis, Minnesota
Fry Bread House in Phoenix, Arizona
Cafe Ohlone in Berkley, California
Watecha Bowl in Sioux Falls, South Dakota
Red Oak Steakhouse in Quapaw, Oklahoma
Off the Rez Cafe in Seattle, Washington
Food at these restaurants though are only one part of the equation. For instance, Chef Sean Sherman (Oglala Lakota) and co-owner Dana Thompson (lineal descendant of the Wahpeton-Sisseton and Mdewakanton Dakota tribes) hired primarily Native American staff. They start the shift each day with a sage ceremony and play Indigenous music to set the tone. And diners experience the award-winning food alongside the natural beauty and industrial past of the Mississippi riverfront in the window-clad space or on the seasonal patio.
Owamni's owners also oversee their nonprofit North American Traditional Indigenous Food Systems (NATIFS), where they strive to educate and train others on Indigenous foods and restaurant ownership/management, to address "the economic and health crises affecting Native communities by re-establishing Native foodways." Their Indigenous Food Lab, a professional Indigenous kitchen and training center, is located at the Midtown Global Market.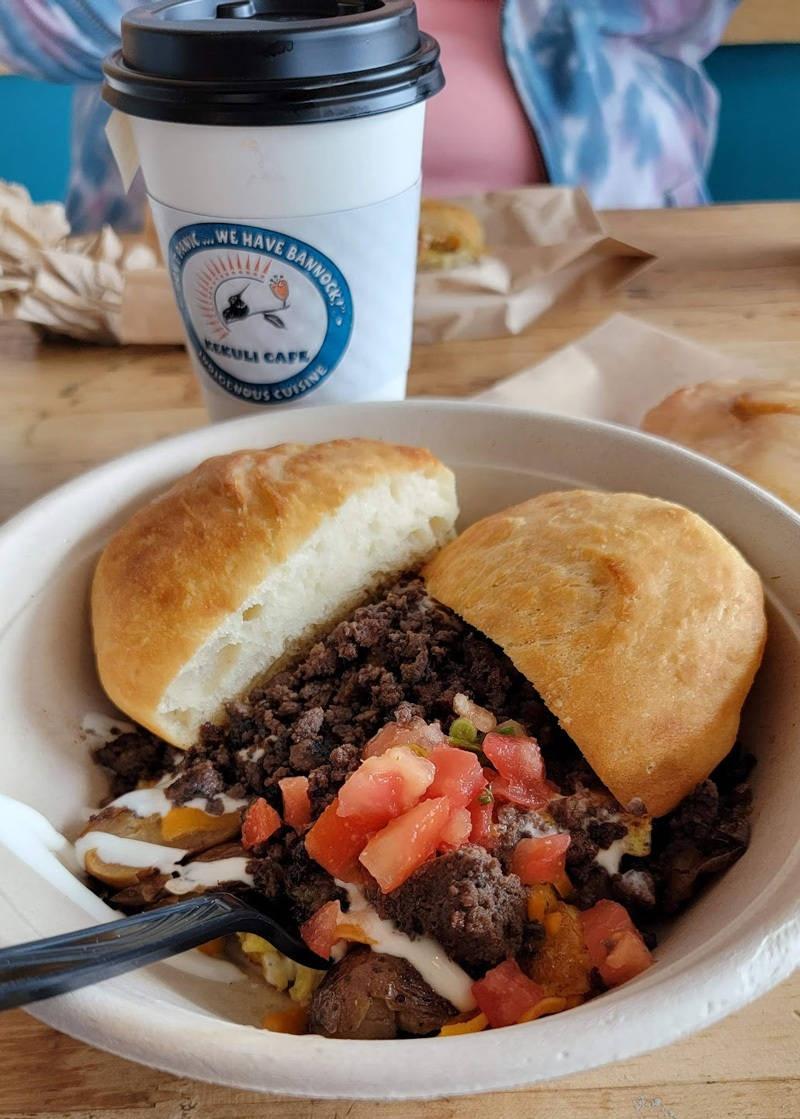 The image above isn't from the United States but it is the Kekuli Cafe in Merritt, BC Canada. They make awesome food inspired by the traditions of local first nations people including this bannock and venison bowl. Delicious!
Experiences Help Us Learn About Our Shared History
There are a number of ways that we can learn about the indigenous people who helped shape American history. However, there is something special about experiencing these places and cultures firsthand. These places that we've listed above are just a starting point for learning more about the contributions of Native Americans to our country. By taking the time to visit some of them, we can gain a better understanding of our shared history and culture.
The important thing is to be prepared to listen and learn while keeping an open mind as you experience things in a different way than you might have expected from depictions in movies, and other forms of popular media.