Casino resorts are one of the top destinations for an awesome bachelor party. While Vegas is often the first thing that comes to mind, there are some other options out there that will both allow your dollar to go further as well as frankly ... can be a lot more fun. We stayed at Agua Caliente Casino Resort in Palm Springs recently and I couldn't help but think that it would be a perfect destination for a guys weekend getaway or even an awesome bachelor party.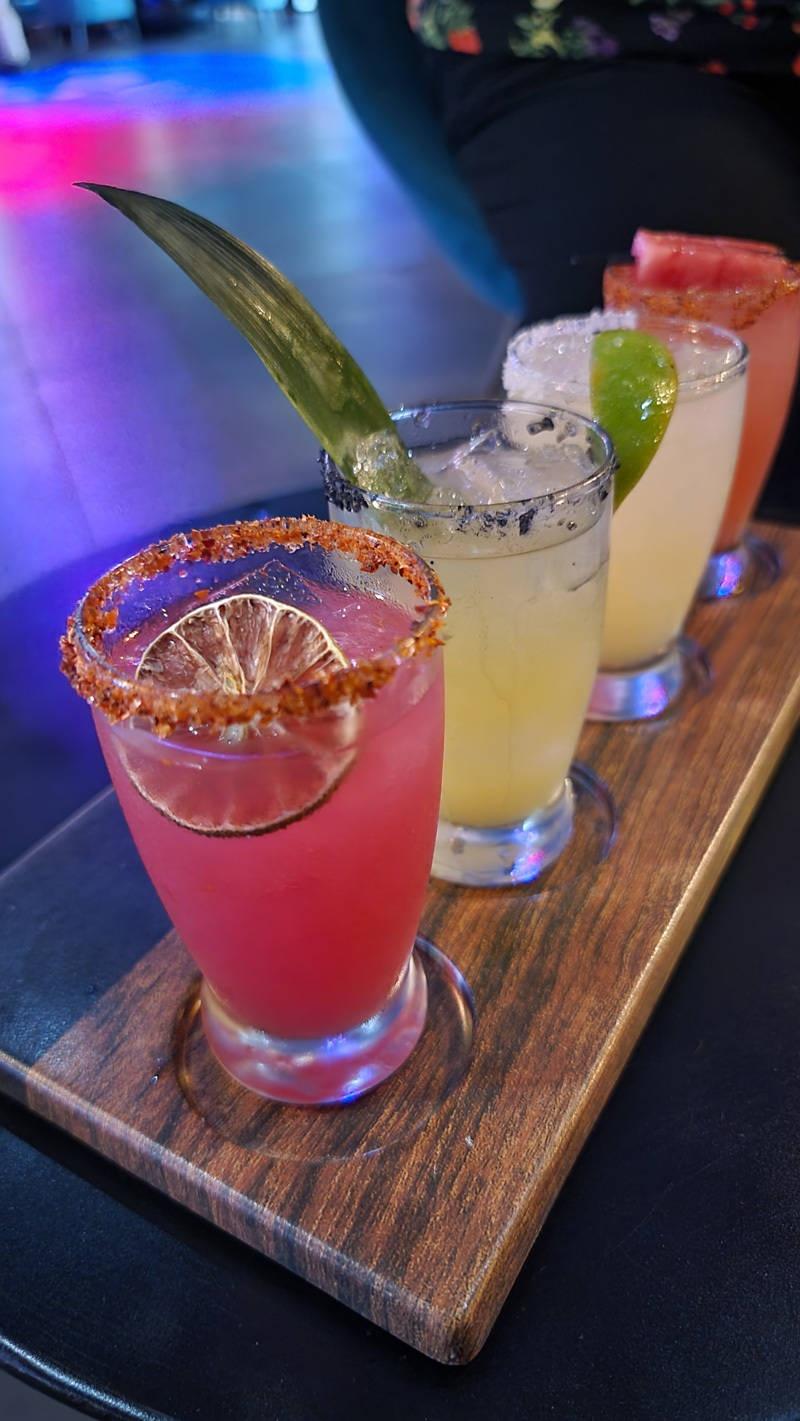 Understandably, this is going to be a different sort of "Palm Springs Guys Getaway" than what most people envision. While Agua Caliente does have a golf course that guests can have access to - it isn't on property. Likewise, while there are many associated property locations throughout the valley, it isn't right downtown surrounded by the legendary restaurants that Palm Springs is known for.
However, I found all this acceptable since frankly there are loads of golf resorts and boutique luxury properties in Palm Springs and so it's nice to have a different option for guys that would rather have a convenient location to get to places like Joshua Tree or sites around the valley vs staying on-property the entire time.
Great Location
Agua Caliente is actually several different properties spread across the Greater Palm Springs area, but the main resort is located in Rancho Mirage just off of the 10 Interstate. While this isn't the ideal location if you want a typical "downtown" Palm Springs experience it offers some excellent options for exploring other aspects of the Coachella Valley that frankly some of the other properties that I've stayed at aren't as ideally situated for.
Specifically, I enjoy off-roading as well as hiking more than I do spending the entire day at the pool or on a golf course. Since it is located right on the 10 Interstate, this makes it closer if you want to add activities like visiting Joshua Tree National Park, the BMW Performance School, or even the General Patton Memorial Museum. However, it is still close to other "must do" items like visiting the Mt San Jacinto / Palm Springs Aerial Tramway, Palm Springs Air Museum or any number of fabulous restaurants and bars in Palm Springs itself.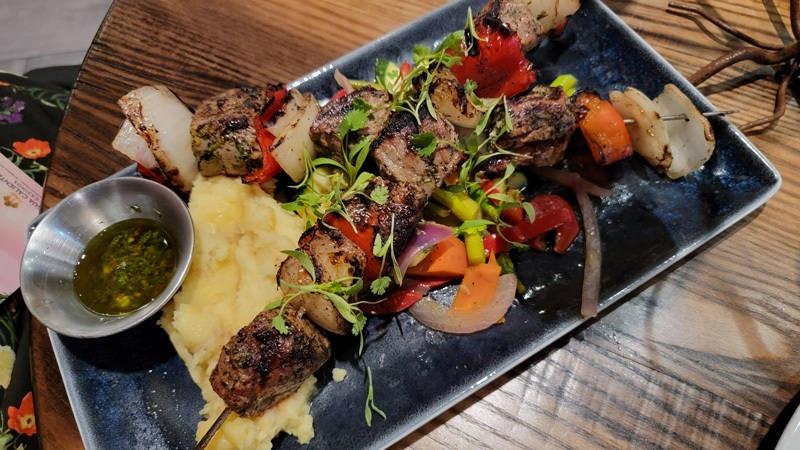 Food And Drinks
On the surface it would appear that Agua Caliente's food and beverage choices are "standard" but we found the creativity and quality to be quite good. For instance, while The Steakhouse has your typical steaks - they also had a fantastic Toothfish on the menu, a fish that I've never had the chance to try before. Additionally, their sports bar 360 Sports features a very deep menu of fantastic bar foods from a HUGE nachos platter and a giant pretzel to fried avocados, rolled tacos, and burgers as well as delicious deserts including "fried Oreos".
With regard to 360 Sports though, if you are planning a guys trip here you should absolutely consider reserving your own corner of the location complete with big screen TVs and lounge chairs. This is the perfect place to go with a group of guys to watch a baseball or football game.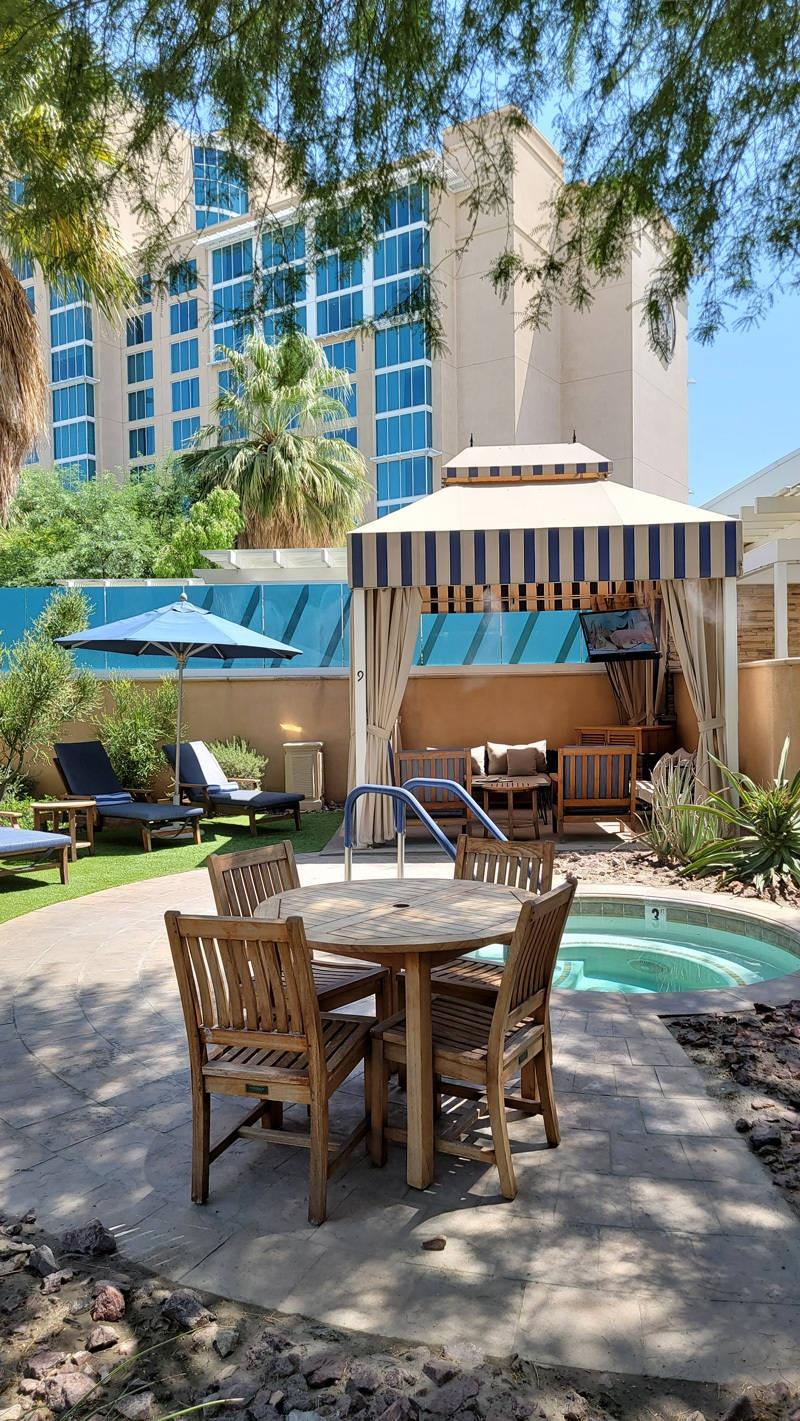 A Man-Friendly Spa Experience
The Sunstone spa at Agua Caliente is fantastic and very male friendly. I was very impressed with the facility as well as how welcoming they are to male clients ... even ones who might be visiting for the first time. On top of this, they have a dedicated outdoor relaxation area complete with hot tub on the male side and you can even rent a private cabana and get food as well as drink service there if you want to hang out and enjoy some time together after your spa treatments.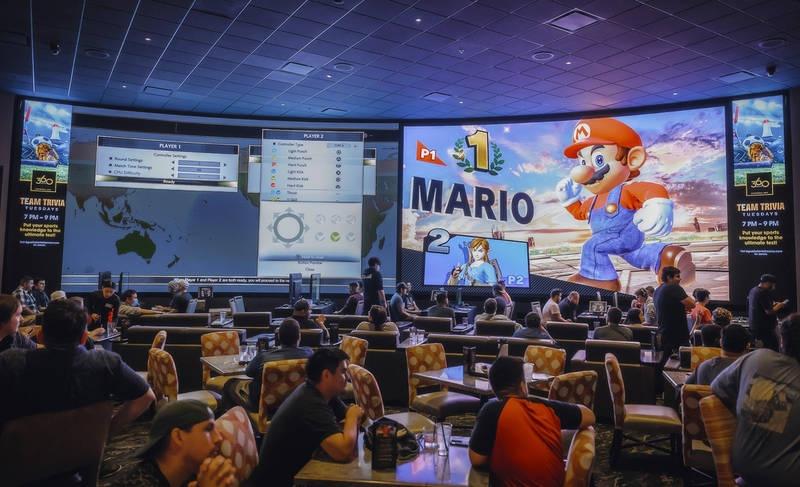 eSports Tournaments
One of the more unique features of Agua Caliente is their eSports tournaments held at the 360 Sports bar at their Cathedral City casino location. Tournaments are held on Wednesday evenings.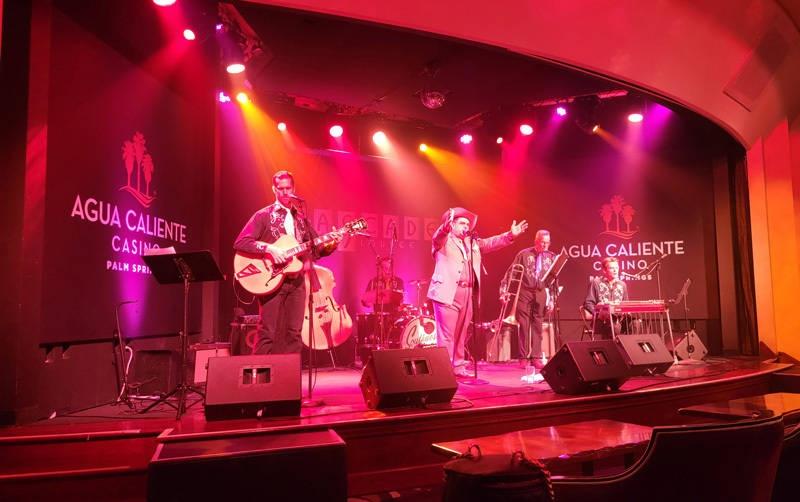 Live Music And Entertainment
The resort location in Rancho Mirage where the hotel is features a very nice performance venue where we enjoyed a Jim Gaffigan comedy show but other upcoming acts include Billy Idol, Poison, Pat Benatar, as well as a Kenny Loggins performance. Other entertainment is also available at their other locations including Lucha Libre wrestling at Agave Caliente Terraza at Agua Caliente Cathedral City and the excellent Desert Blues Revival every Wednesday night at Cascade Lounge at the Palm Springs casino location.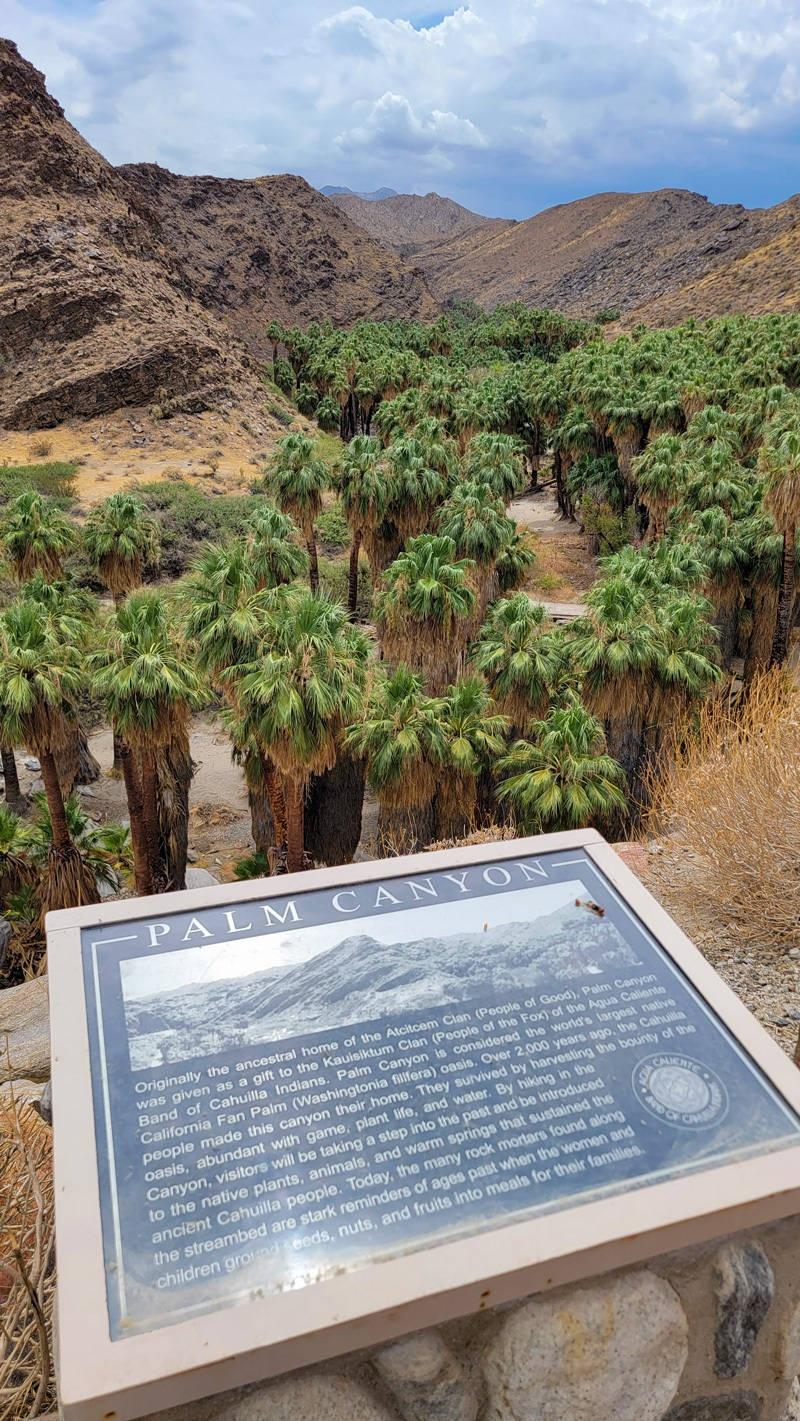 Hiking Trails To Explore Cahuilla Culture
The Agua Caliente band of Cahuilla Indians not only run a successful series of casinos but they have also invested into maintaining some hiking trails where you can learn more about their culture and history. Don't worry though, we're not talking about some boring interpretive nature trail ... there are some pretty epic things that you can find on these routes.
For instance, Tahquitz Caynon features a seasonal 60 foot waterfall as well as an opportunity to learn about the artifacts that have been found here dating back hundreds of years. The trail is maintained by the tribe and rangers patrol it regularly so while you should always be careful when hiking in hot desert locations ... this makes it a bit safer and more approachable for novice hikers.
The Agua Caliente tribe also manages other locations - collectively refered to as "Indian Canyons" including the 15-mile-long Palm Canyone that is filled with an abundant number of California Fan Palm trees, Andreas Canyon that features a lush oasis and more than 150 species of plants, as well as Murray Canyon where you can sometimes observe the endangered Peninsular Big Horn Sheep.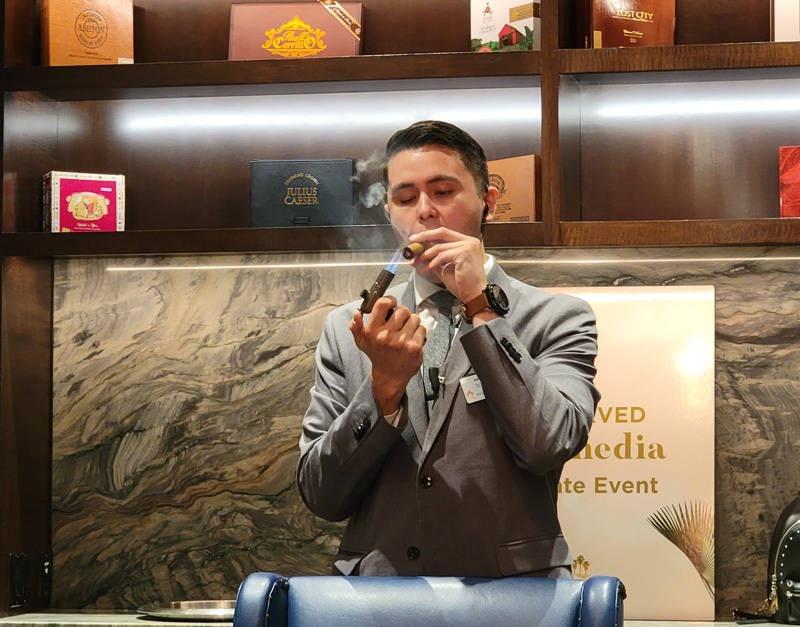 Pivat Cigar Lounge
This Pivat Cigar Lounge is possibly one of the most interesting and unique aspects of Agua Caliente Resort and offers a great place for cigar aficionados to gather but not only do they have a fantastic selection of affordable as well as top shelf cigars for purchase, they also have an excellent cigar som to help guide groups through the process of understanding how to enjoy a fine cigar.
I'm not a fan of most cigar lounges because they tend to focus just on folks looking for a place to smoke a cigar - and that's great. However, with so many things misunderstood about cigar culture I think this is a truly exceptional place to visit for a guys trip.
In addition to education, the facility is top notch in terms of comfortable leather couches and chairs as well as fantastic ventilation and even an outdoor space where you can set up a private dinner catered by The Steakhouse.
Just imagine how great that experience would be ... gathering for a fine dinner featuring amazing steaks, whiskey, tequila, and cocktails followed by a fine cigar while enjoying the cool night desert air!