I tend to be a major advocate for a cruise lifestyle. Simply put, I LOVE the experience of being on a boat, but I know a lot of guys who aren't convinced that a cruise is for them and not every line or itinerary is. However, last fall I had the chance to explore the Rhine thanks to Viking Cruises and I still can't believe how many opportunities there are for guys to have an amazing time on this route!
As you know I tend to live a pretty privileged life and have been exploring a lot of amazing destinations but this cruise with Viking was one I still think about constantly. For many of you, this might be a once in a lifetime adventure ... but it's an experience you will cherish forever.
Our Viking River cruise took us from Basel Switzerland up the Rhine River to Amsterdam on their "Rhine Getaway" tour. These are just a few of the reasons why I can't wait to go back again!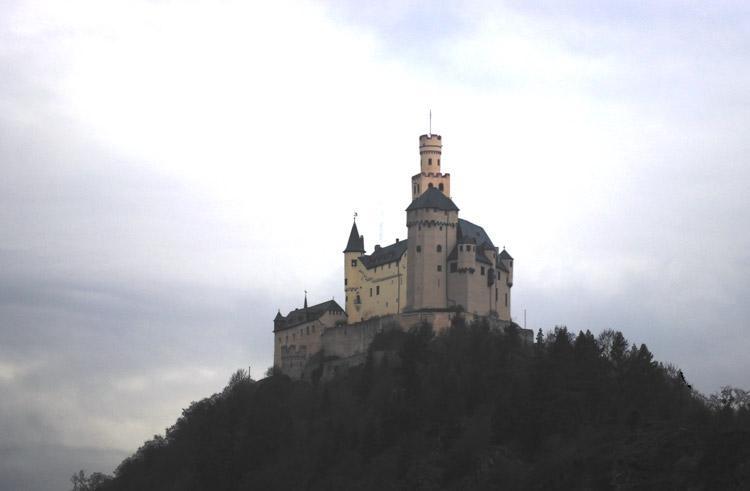 Tour Medieval Castles
Virtually every city has ancient fortifications and guard towers that could be considered castles by American standards. However, during this journey you'll be able to see some fantastic examples of medieval castles. These include the ruins of Heidelburg Castle where among other things, you'll be able to see a 220,000 liter wine barrel that dates back to 1751 when it was built to collect taxes paid to the the castle in the form of wine. Further up the river, you'll be able to tour the 800 year old Marksburg Castle, one of the only castles that escaped destruction during the numerous wars between French and German armies.
As you cruise up the river from Heidelburg to Marksburg castles, you'll also be able to see dozens more medieval castles along the route. It's hard to describe but for an entire morning guests will be able to sit up on the top deck and watch as you pass medeival towns with castles perched above them. Prior to this adventure, I just assumed you'd see one or two. Instead, there's one at every turn of the river - though most pale in comparison to the two above.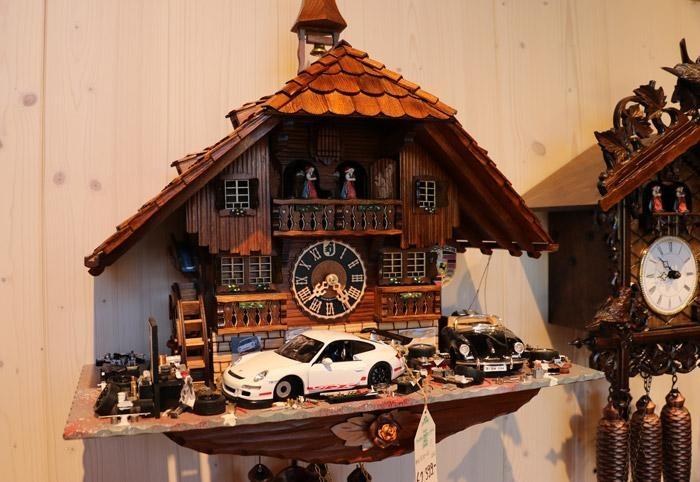 Go Coo Coo in The Black Forest
While I'd love to come back and explore this region of Germany, the excursion to explore the Black Forest is a must do. You'll be able to learn about this unique cultural area of the country including seeing an example of a traditional Vogtsbauernhof building, sample Black Forest cake, drink schnaps, and buy hand-made coo coo clocks produced by local artisans. While most of the clocks are traditional in nature, I did see one themed for the ultimate Porche fan! It's a great deal at only €2,399 too.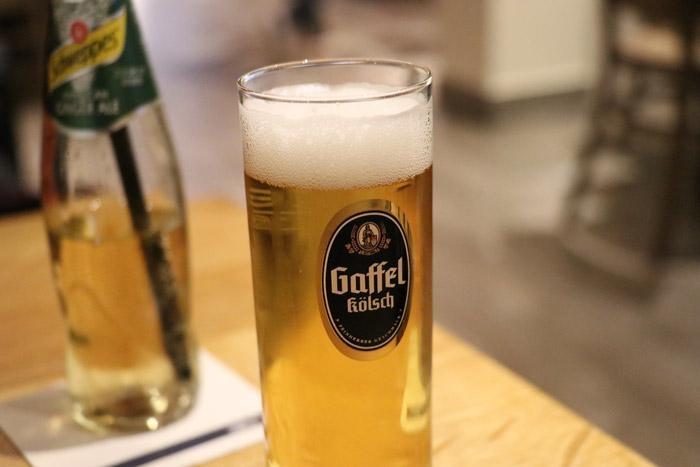 German Beer
Any guy that enjoys beer deserves to one day visit Germany. For me, I'm a big fan of Kolsh and so the opportunity to visit Cologne and drink true Kolsh ... and not just Kolsh-style beer was one of the highlights. Truthfully though, the American brewers have surpassed the beers we had on this trip and I can't honestly say that any of the beers were "the best I've ever had" that doesn't matter. It's about the experience and the memories of sitting in a pub with a half dozen empty glasses on the table and sharing memories of the day with a good friend. Well, that and the guy who yelled at me about his "cloak", making me for a moment think that I had been transported to a Tolkien novel.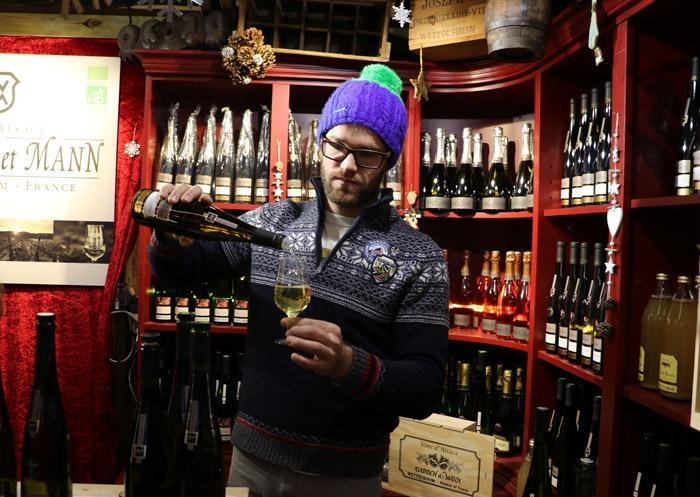 French (and German!) Wine
Beer isn't the only game in town and this route takes you through one of the world's best wine regions - Alsace France. Alsace wineries are French - but with Germanic influence and you'll find a variety of primarily white wines including Riesling and Gewurztraminer but also many other varietals. Each at lunch and dinner, wine is included with the meal and so even if you don't venture into a wine shop during the day, you'll be able to explore the bounty of wines from the region.
However, I absolutely do encourage you to take the opportunity to explore wine shops in town and seek out small, local gems that you can't get back home. Unlike a typical "ocean cruise", Viking doesn't have a naughty room. This means that there is no reason to smuggle wine back on board. They just ask that you don't drink the wine in public spaces.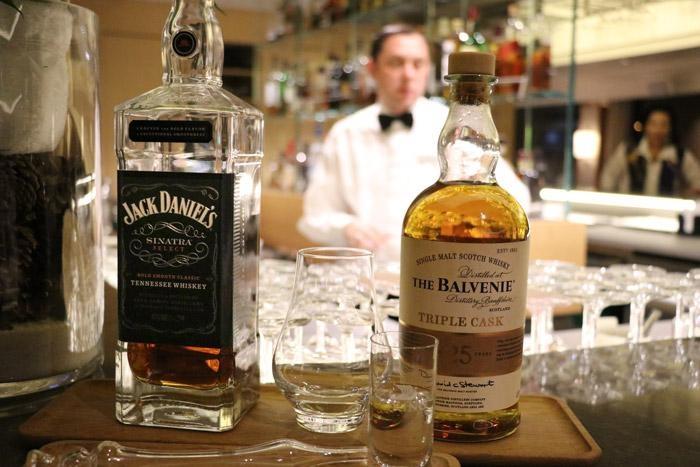 Top Shelf Drinks in the Viking Bar
Viking's bar is extremely well stocked with top shelf whiskey, cognac, and eau-de-vie as well as beer and wine of course. I was very impressed with their ability to whip up cocktails as well as the fact that even those with the "alcohol package" were served very promptly without skimping. On one evening, the gentleman next to me seemingly had a bottomless dram of Scotch and that's always a great thing! It is also surprisingly affordable compared to what you might find elsewhere. On Viking River Cruises the cost is $150 per seven-day cruise and Viking Ocean also offers their version for $139 per seven-day cruise. (Like all similar offers though, both parties sharing the cabin must purchase the package.)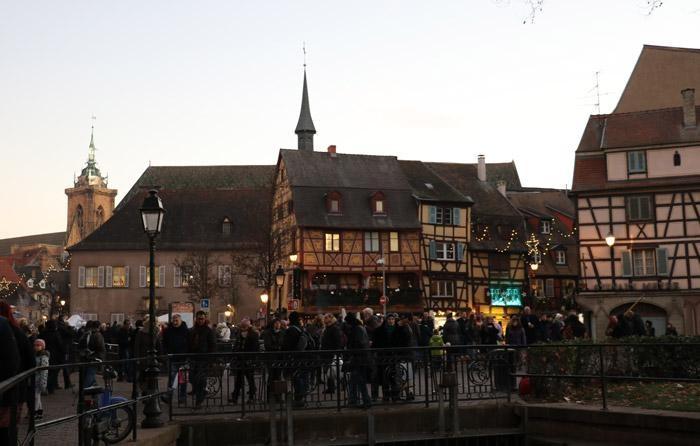 Amazing Historic Cities to Explore
There's something magical about walking through medieval towns surrounded by buildings that are hundreds - or in the case of cathedrals and castles, thousands of years old. That's to say nothing of shopping, exploring sidewalk cafes, or simply standing on the corner listening to some street music. Each one of the cities you stop at has it's own personality, from Colmar - said to have inspired Beauty and the Beast to Cologne - where you can clearly see the changes due to the ravages of World War II, and Strasbourg - the home of the EU Parliament and a hub of modern Europe. Of course, even smaller towns such as Rudesheim am Rhein which have their own totally unique personality too!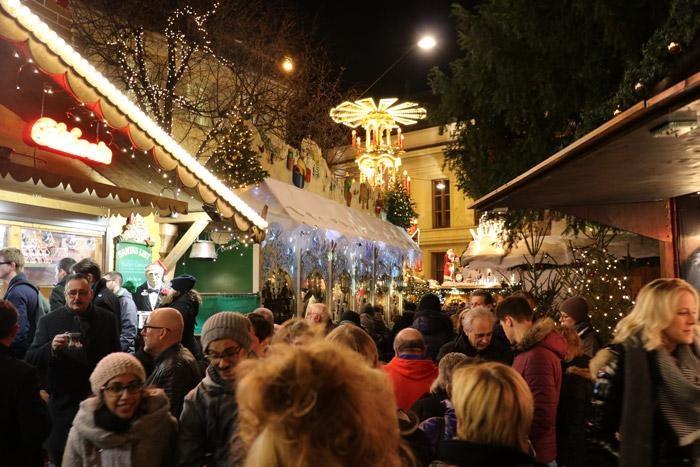 Seasonal Festivals - (Yes Guys - Christmas Markets are Awesome!)
Each of these cities has fantastic seasonal festivals including Carnival in Cologne and the Amsterdam Dance Event - a five-day electronic music festival held each October. However, for Christmas - everyone has a Christmas market ... or multiple different ones spread across the city. Honestly, at first I didn't think I would dig this since back home, I HATE the experience of being dragged to a Christmas market. Instead of just cheap trinkets and a handful of food vendors there are hundreds of artisans and an equal number of vendors serving amazing food and drink.
From eating fondu out of a hollowed out baguette in Basel to sausages and Kolsh in Cologne, and hot spiced gluehwein at pretty much every stop you aren't going to go hungry here. For the more adventurous though, make sure to try escargot in Strasbourg and pickled herring in Amsterdam!
One thing to watch out for though is that unlike in the United States, bathrooms aren't exactly publicly available. Some of the larger festivals had pay-toilets but otherwise you need to visit a pub and buy a drink to use the bathroom so plan accordingly.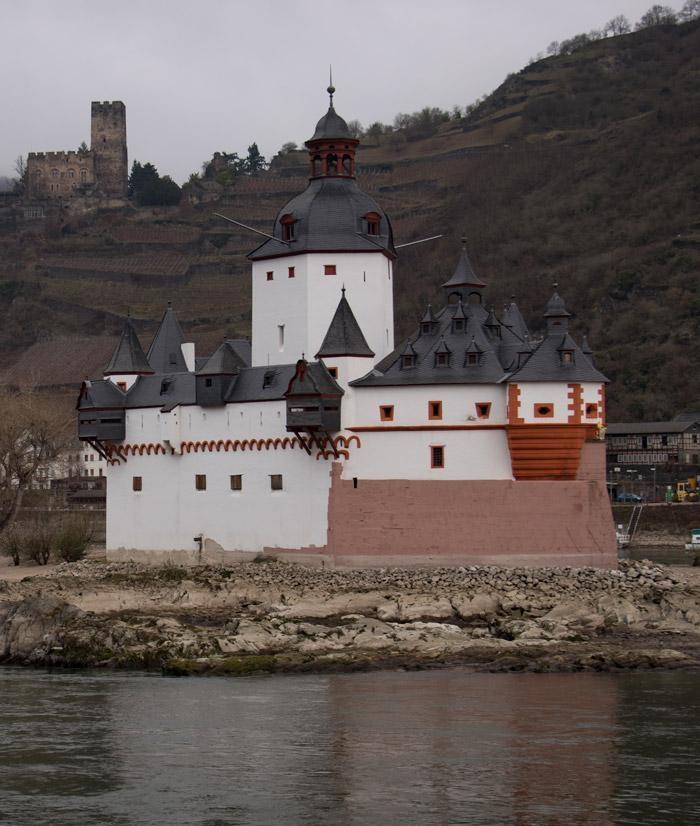 Awesome Excursion Options
In case you haven't figured this out yet, a Viking River Cruise is far from your typical "Caribbean Cruise" that you might have taken with the family. Excursions here are clearly designed with adults in mind and while we didn't get a chance to do everything, here are some of the awesome excursion options that guys will love on Rhine Getaway Cruise.
Explore Basel's Watch Industry - Each year, Basel plays host to one of the top watch conventions in the world. While this is not an official Viking tour, we think it would be awesome to sneak into the conference and see the latest and greatest watches being produced today. Even if you aren't there in March, don't worry. There are plenty of fantastic watch stores for your shopping pleasure.
Colmar World War II Tour - Viking offers a tour to see the Colmar Pocket, where American and French forces pushed back the Nazi troops during the winter of 1944-1945.
Mercedes-Benz Factory Tour in Strasbourg - Tour a Mercedes factory and see how some of our favorite cars are built.
Wine Tasting and Dinner at Eberbach Monastery - Remember what I was saying about the wine? Here's your chance to have a fantastic dinner and tasting in a 900 year old former Cistercian monastery surrounded by lush vineyards.
Climb to the Roof of Cologne's Cathedral - This 800 year old cathedral is one of the few buildings left standing after the Allied forces leveled most of the rest of the city. The cathedral remains the tallest twin-spired church in the world at 515 feet tall!
Dutch Cheese Making in Kinderdijk - Throughout your adventure, you're going to be enjoying some of the best cheeses in the world but now you'll be able to learn more about how the Dutch make theirs. Just don't cut the cheese - or if you do, apologize to your neighbor.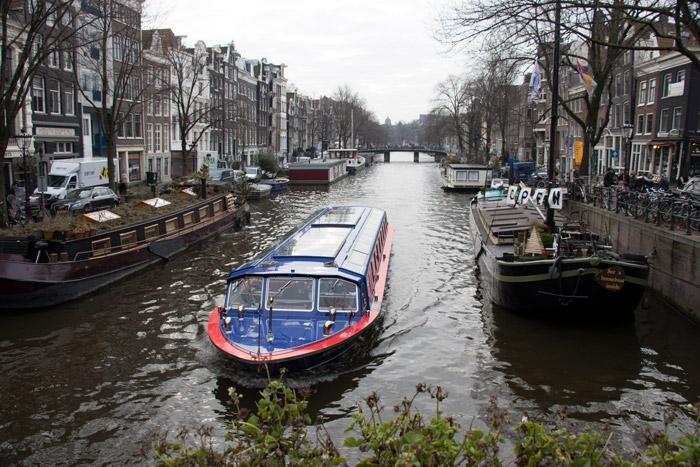 Amsterdam
I can't say enough about how great of a destination Amsterdam is for guys to visit. Depending on which direction your cruise takes you, this city will be your start or finish and it's worth adding a couple extra days. It's among the most progressive cities in the world and literally anything goes. There are fantastic museums here ranging from the Van Gogh Museum to the hemp museum and everything in between.
This city also hosts a variety of distilleries and of course is the home of Heineken Brewery as well. On top of all that, the city has an incredibly diverse food scene reflecting its history of global trade so make sure to check out various options from an Indonesian Rice Table to classic Dutch cuisine. You'll also want to stop and get some fries at one of the hundreds of street stands scattered across the city and check out the different toppings.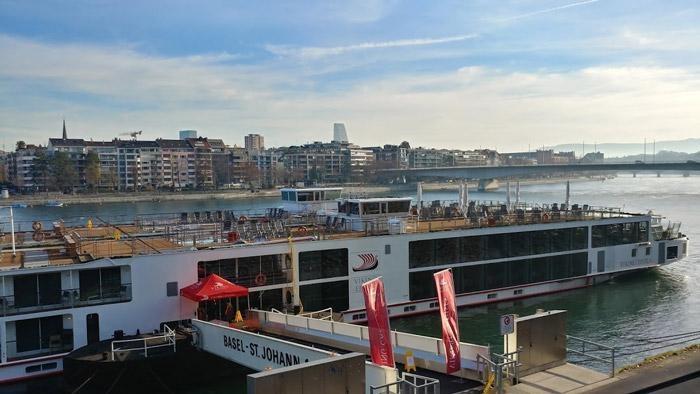 You'll be Waited On Hand and Foot
I can't say enough about how amazing the staff is on Viking River Cruises. Typically, the entire sector is known for great service but the officers and crew here are top notch. From remembering your breakfast order to welcoming you back to the boat by name with a fresh towel, there was never a moment when I didn't feel special.