Among the various geological features of California, none of them can come close to the legendary San Andreas Fault. Unfortunately it's often misunderstood and instead simply feared for it's destructive power. However, after a fantastic Fault Line Tour with Big Wheel Tours I now have a much better appreciation for it.
Our tour began in Palm Springs where "Captain Ron" met us early in the morning at the Hard Rock Hotel Palm Springs to take us on an approximately four hour tour. Big Wheel Tours offers a variety of tours ranging from Mountain Bike Tours to Hiking Tours and Jeep Tours so you can experience the best of Palm Springs, the Coachella Valley and Joshua Tree. Along the way, we had a chance to learn about the scenery that had by now become familiar to us ... even if we didn't really understand it yet.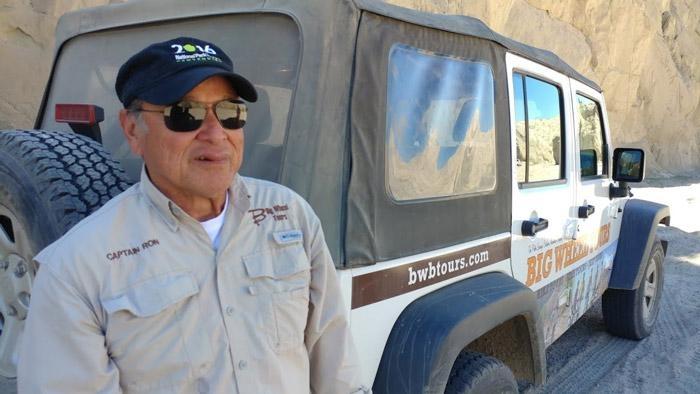 Ron was an awesome tour guide with a great personality and equally impressive knowledge and passion for the area he was showing to us. As someone who has been on a lot of tours, that makes all the difference.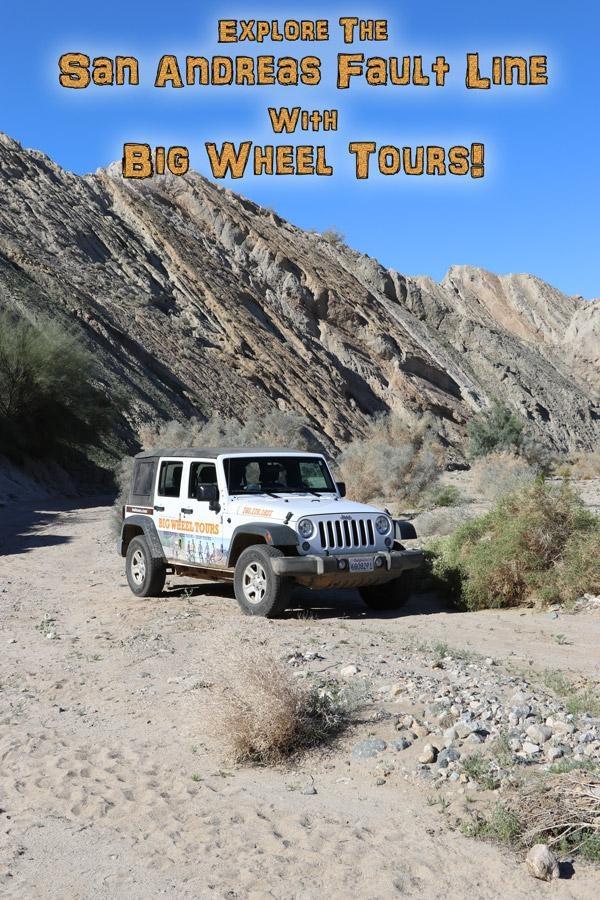 Exploring the San Andreas Fault Line Tour
The San Andreas Fault runs through virtually all of California from the Salton Sea area of Southern California all the way to Northern California, past San Francisco. One of the things that I didn't realize previously is that there's really not a "fault line" but rather a "fault zone" with many parallel and intersecting faults that can also cause earthquakes. In the case of the Coachella Valley and Salton Sea area, this zone runs many miles across and has created some fantastic geological formations.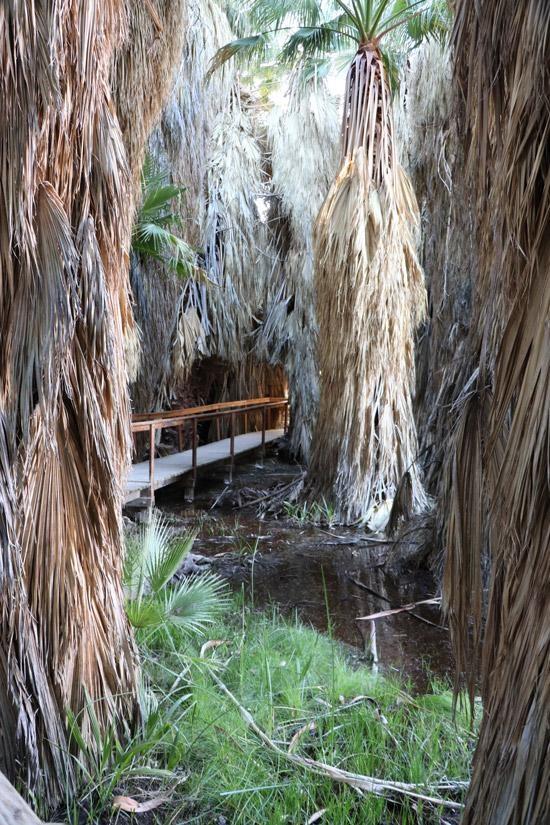 Thousand Palms Oasis
Like most people, I've read of finding a "desert oasis" where lush green palm trees with water bubbling to the surface was surrounded by miles of vast desert landscape. I'd always thought that was mostly the stuff of legends but they are real. Thousand Palms Oasis is a great example of the non-destructive side of geological activity created by the the San Andreas fault.
On the rest of the tour, we'd be able to see the radical uplift caused by the fault line, but here the cracks are underground and they serve to trap water which is then pushed back up through the ground creating the oasis. It was a stunning experience because while it was 90 degrees outside, the moment you stepped inside the temperature immediately dropped by 5-10 degrees!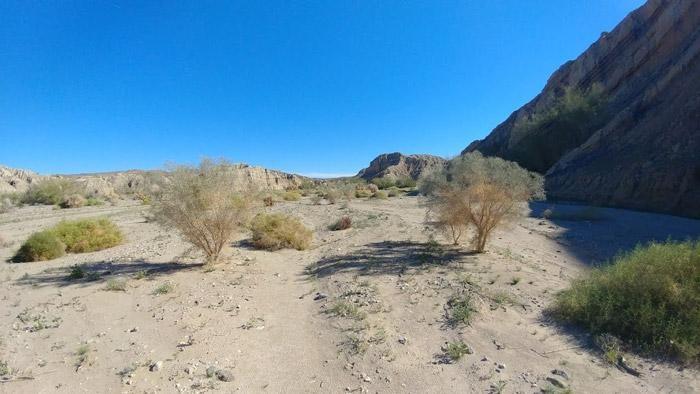 Box Canyon
There are many box canyons all over California but this is a great example of a metamorphic zone caused by the pressures and stresses related to the fault line. As you travel through it, you'll see rocks thrust upwards at sharp angles, twisted, and then eroded by the weather. I between the two sized, the canyon is filled with sand and can easily flood when it rains.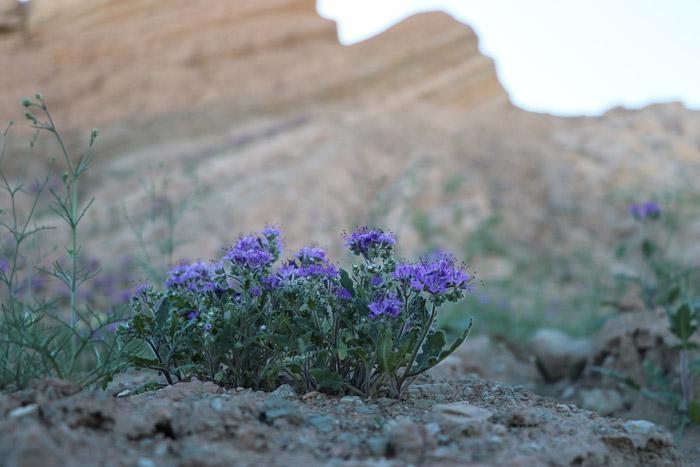 This, luckily for the flora in the area can lead to wide variety of plants and wild flowers in early spring before the weather turns hot.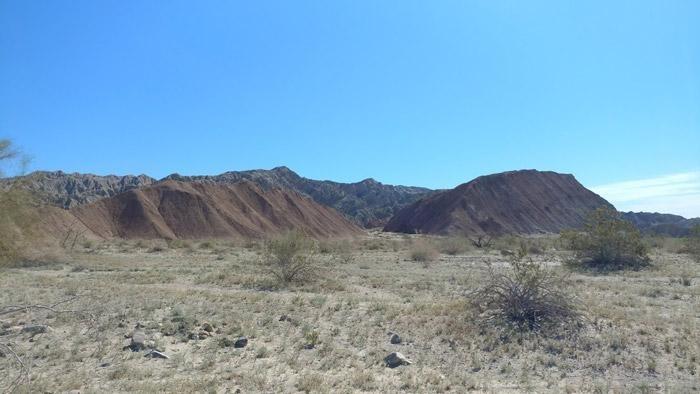 Fault Line Slips and Thrusts
As we continued our tour, Ron pointed out these two mounds that were caused by rock being pushed up from the ground due to the pressure from the fault line. It is also constantly sliding past each other and scientists expect that over the next 20-30 million years, Los Angeles will eventually slide past San Francisco and then up to Alaska at a rate of 1.5 inches per year. This is an awesome, constant reminder that it isn't just tearing stuff apart but also simply pushing stuff upwards to relieve pressure as the plates grind together.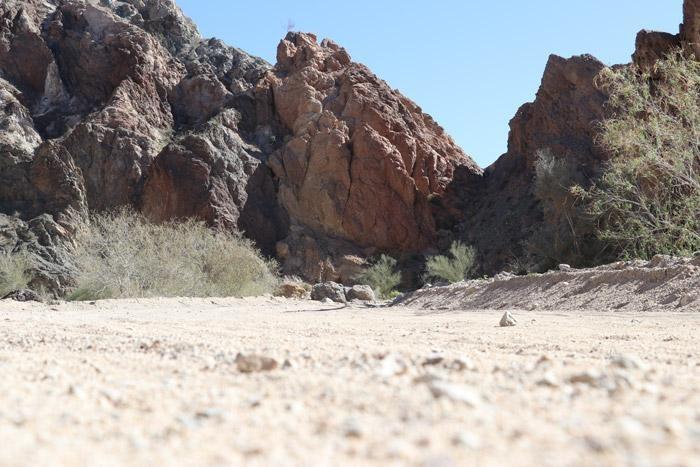 Painted Canyon
The last stop on our tour was Painted Canyon. Like Box Canyon, this is a great place to observe the crazy angles that the ground has been warped into. It is also the home of an awesome place to explore slot canyons. While we didn't have a chance to explore it, there is a 6.5 mile "Ladder Hike" where you can explore deep into one of these canyons.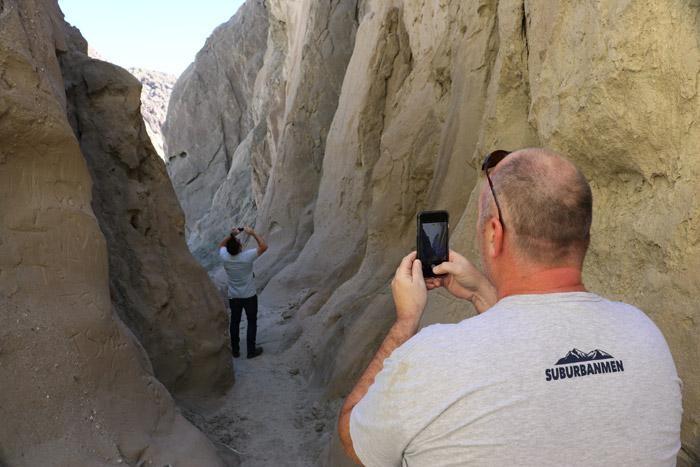 Instead, we chose to do a much smaller and shorter hike but it was still incredibly impressive.
By the end of this tour, we all had a much greater appreciation for the forces shaping this amazing state of California. We had a tremendous amount of fun on this tour and learned a lot. Thank you for hosting this tour Big Wheel Tours!