Held deep in the expansive deserts of Sonora, Mexico, the Yokohama Sonora Rally is a five-day off-road navigation rally and a true Dakar-style adventure. Created by Dakar veterans Darren Skilton and Scott Whitney in 2014, the venue has brought rally raid, a mainstream attraction in Europe and Africa, to the forefront of the North American automotive world. Organizers have fueled the passion and growth of the sport authentically, bringing decades of experience in the form of world-class road books, pre-event navigation classes, and professional logistics management.
Sonora Rally Adventure Raid!
Traditionally open to dual-sport motorcycles, UTVs, and four-wheeled vehicles, this year they are introducing a non-competition Sonora Rally Adventure Raid component.
Here, without the stresses of racing, off-road enthusiasts can experience the thrill through of the race through a five-day off-road navigation experience. If you've ever wanted to experience what it was like to race in an environment like this, it's about your best chance out there.
This guided trip is open to street-legal but terrain worthy vehicles - think Raptors, Jeeps, and other trucks designed for dunes, deep sand, and rugged adventure.
Adventure Raid participants will follow the course set by the competitors and navigate by GPS coordinates provided by the organizers. At night they will be able to spend the night at the same bivouac stopping points as the actual competitors so they can get the complete race experience.
Experience A Legendary Sonora Rally Bivouac
The Sonoran Desert is a vast open space with no roads and even fewer services so the organizers have created stopping points that include pit areas, sleeping accommodations, and places for drivers and crew to gather for food, drinks, and comradery.
As a Sonora Rally Adventure Raid participant, you'll be able to experience this unique part of the race normally only experienced by competitors.
If you are interested, make sure to submit your entry here!
About the Sonora Rally Race
The region's uncharted territory, massive sand dunes, and spectacular landscapes lend perfectly to rally raid, and nuances of Sonoran culture render it an authentic international venue. The Sonora Rally is also the only North American race to be deemed an official "Road to Dakar" event. This prestigious affiliation with Dakar has landed it squarely in the center of the global media stage. World factory team competitors such as Ricky Brabec, Andrew Short, Mark Samuels, Ivan Ramirez, Quinn Cody, Casey Currie and Kellon Walch have used the rally as a proving and training ground for the world famous Dakar and up and comers use the rally as a stepping stone to achieve their Dakar dreams. Still, amateurs come for the pure adrenaline filled adventure of navigating the famous Sonoran dunes and virgin off road trails.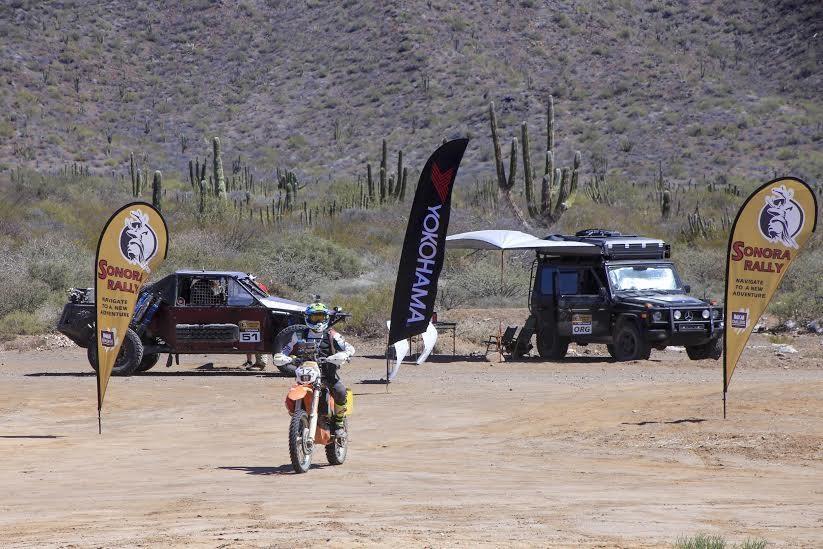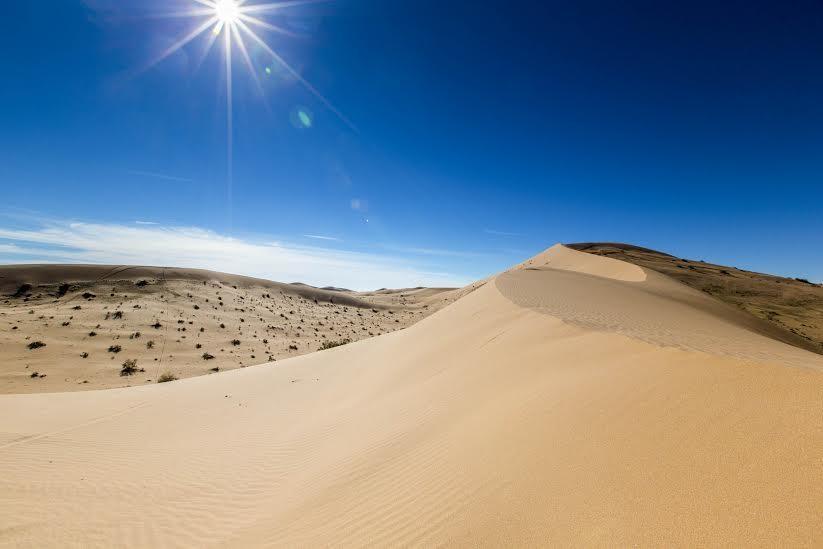 Sonora, Mexico's second largest state, is home to an area of million-year-old sand dunes, or "ergs." Geologically, the Sonoran erg is one of only five of its type in the world, and the only one in North America. It is a mystical and mesmerizing place with unparalleled landscapes, indigenous cultures, and stunningly beautiful beaches. Celebrated for its premium steaks, seafood, and authentic tortillas de harina (flour tortillas), Sonora captures the essence of Northern Mexico.