Minivans aren't sexy or cool ... right? Well not exactly. While minivans of your youth were more focused on utility than comfort, technology and design, today's current generation of minivans - especially the 2022 Toyota Sienna are a different breed. While utility is still paramount, minivans are truly my top choice of vehicle for long road trips where you'll be riding only on paved roads. Just because the roads are paved though doesn't mean you can't have a great adventure though and that's what we did while exploring Southwest Florida Everglades with a Toyota Sienna.
Before we move on to the road trip itself, I do want to say that I was quite impressed by the vehicle in one area that honestly I've never gotten to experience before with any other automotive review. We were rear-ended by a driver while paused at a crosswalk. While I can't speak too much about the incident - we were knocked pretty hard. Despite this though, the Sienna was very resilient both in terms of things like body panel misalignment as well as paint markings on our rear. I'm not a mechanic, so I can't provide a full report. However, I was impressed that despite getting hit hard on the back that the vehicle was still completely drivable, the liftgate still functioned perfectly, and safety systems engaged to keep us safely in our seats. After having it checked out by a Toyota mechanic who reset some warning lights we were on our way again.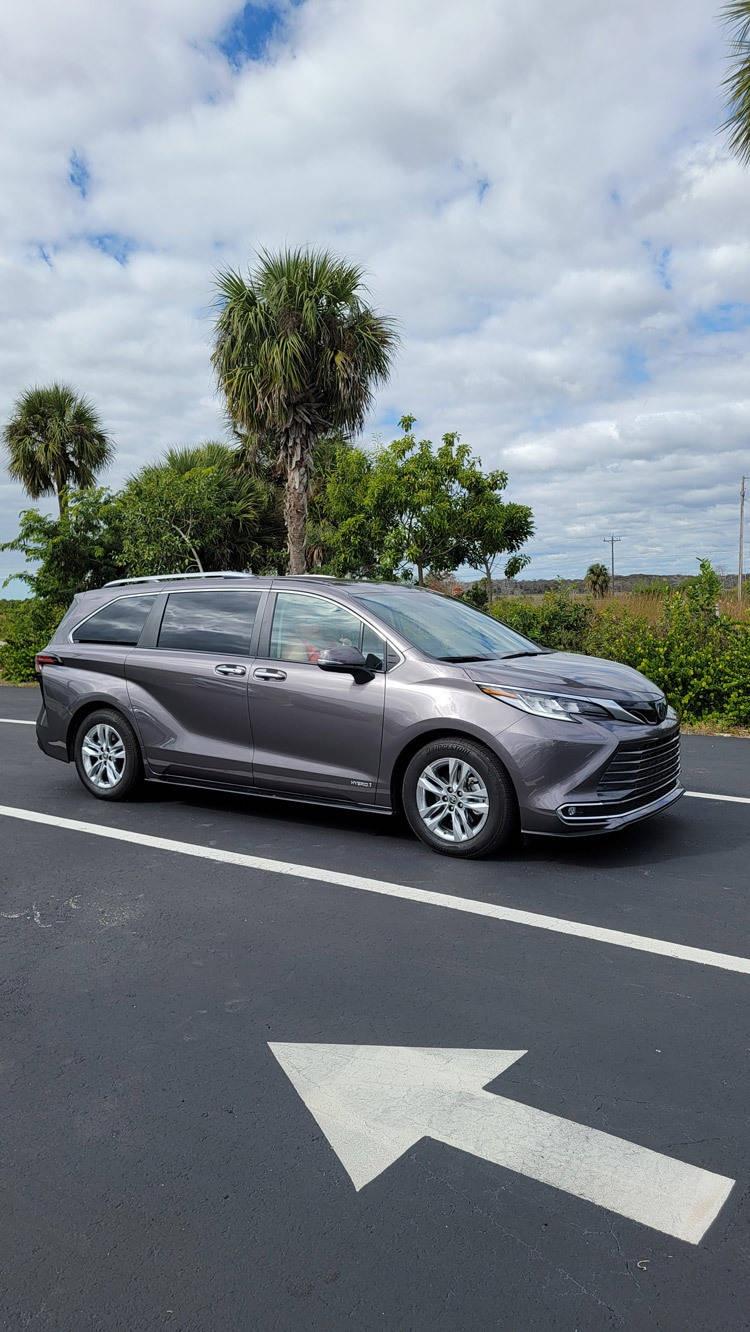 You can't ask for much more than that and while we usually have to rely on third-party reports like the NHTSA ratings - which the 2022 Toyota Sienna has a Five Star overall rating btw. Too often, safety ratings and technology packages like Toyota Safety Sense become simply bullet points on a dealer's brochure. In reality they are what ultimately allows your journey to continue ... whether that is an epic road trip or just taking your kids to school safely.
In the case of the 2022 Toyota Siena - TSS 2.0 includes one of the best packages out there, including: Pre-Collision System with Pedestrian Detection, Lane Departure Alert with Steering Assist, Full-Speed Range Dynamic Radar Cruise Control, Lane Tracing Assist, Automatic High Beams, Road Sign Assist as well as includes safety features such as: Blind Spot Monitor with Rear Cross-Traffic Alert, rear-seat reminder, and a maintenance plan that covers normal factory scheduled service for 2 years or 25,000 miles, whichever comes first, and 24-hour Roadside Assistance for 2 years, unlimited mileage.
Plus, of course, we all know that Toyota is one of the top manufacturers in terms of quality of manufacturing, so that helps keep us safe when all else fails.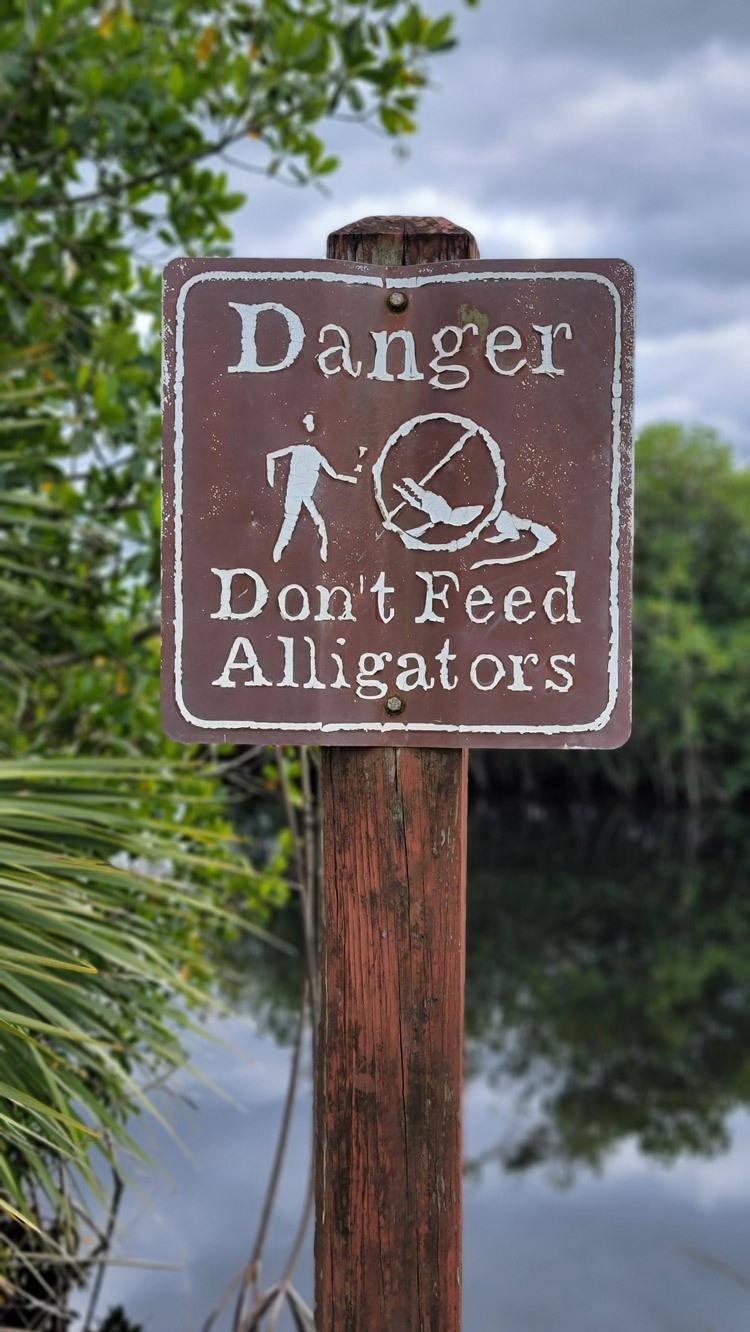 Five Spots Along Florida's Tamiami Trail You Won't Want To Miss
The southern part of Tamiami Trail aka US 41 began in 1915 as a way to connect Miami and Tampa. At that time this stretch of Florida was even more rugged and desolate than it is today and so, similar to attractions that developed along Route 66, this route became a legendary byway.
Along the route, you'll pass through some of the most incredible everglades scenery and you can literally even see alligators from your car window as you drive by. If you want to go fast you can ... the road is mostly flat and straight with minimal traffic but that's not the point. We enjoyed just cruising down the trail looking out the windows while enjoying scenery that you just won't find elsewhere.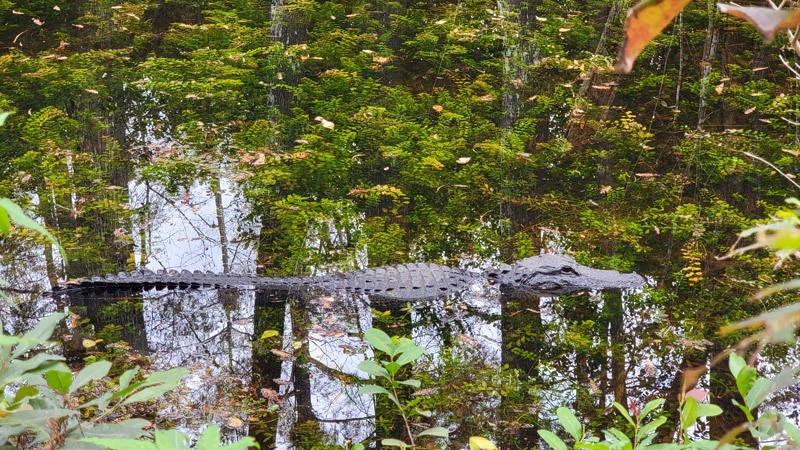 Big Cyprus Loop Road Scenic Drive
As you are traveling west from Miami along Tamiami Trail, the road is completely flat and straight as you pass through Everglades grassland areas but approximately 40 miles from downtown you'll notice the road jogs to the left for Loop Road 94 in Cypress National Preserve.
If you do nothing else, this should be on your list. While flying across the water and through Everglades grasslands is the adrenaline experience south Florida is known for, crawling slowly along a packed dirt / crushed coral road here is a great way to get close to iconic nature including birds, alligators, snakes, and of course the namesake cypress groves.
If you do get out and walk around - something I encourage you to do so as to get the most from this experience! Make sure to wear shoes and watch where you step. After focusing on taking photos of alligators resting in the crystal clear water I looked down only to discover a watersnake just inches from where I was standing.
Kirby Storter Roadside Park
Though the name doesn't inspire thrilling images of more than just a handful of picnic tables, this is a stop worth making if you are looking to explore the Everglades from a safe elevated 1/4 mile-long wooden walkway. This area is full of dense vegetation and a great spot to see birds and other Everglades creatures up close.
If you are looking for a nice picnic lunch spot, this is a great place too, since yes ... they do have nicely shaded tables and there is a vault toilet as well.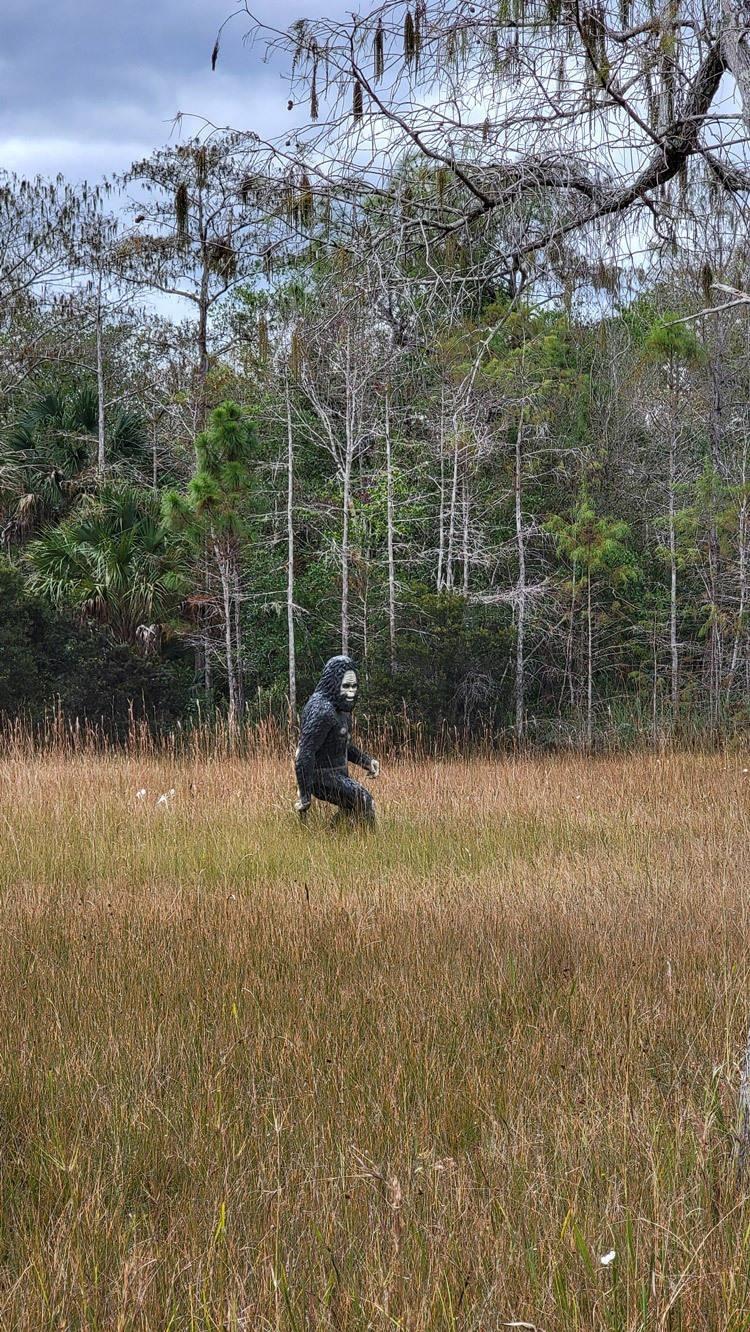 Florida Skunk Ape Headquarters
This is a tourist trap through and through but it's worth stopping for a photo even if you don't go in. The legendary Florida skunkape is essentially an Everglades version of Bigfoot and this tour operator and outfitter has taken things to the next level by creating a small museum complete with animal exhibit and there's also camping here.
Joanie's Blue Crab Cafe
If you didn't do a picnic lunch back at Kirby Storter Roadside Park, Joami's Blue Crab Cafe is another great option. Featuring laidback fried seafood, key lime pie, and beer this is a popular stop for travelers along this route.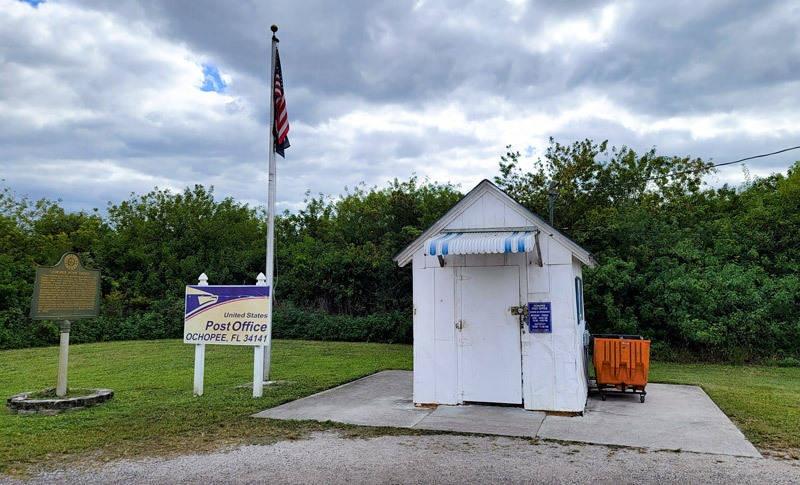 Smallest Post Office In The United States
The United States Postal Service location in Ochopee, Florida is the smallest that you can find anywhere in the country. This tiny shed was originally a storage facility for irrigation pipes and was converted into an actual official USPS location in 1953 after a fire destroyed the previous facility. It is a fully functional facility still and you can drop mail off here to get the rare Ochopee FL "Smallest Post Office Building In The U.S.A." postmark.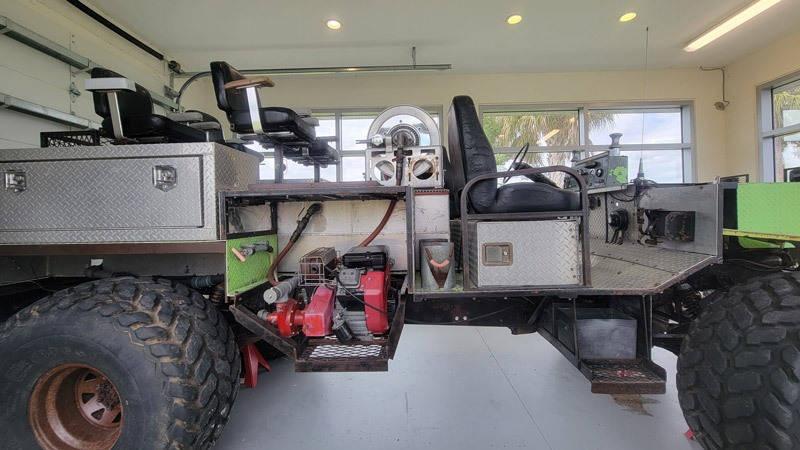 Big Cypress National Preserve Visitor Center
Honestly we didn't go in here but I was fascinated by the notion of swamp buggies. These custom trucks with huge wheels and raised passenger platforms can often be seen here sitting in the parking lot before they head into the water. If they aren't here, there is also a small exhibit inside a building that you can view that features one of the earliest of these incredible machines.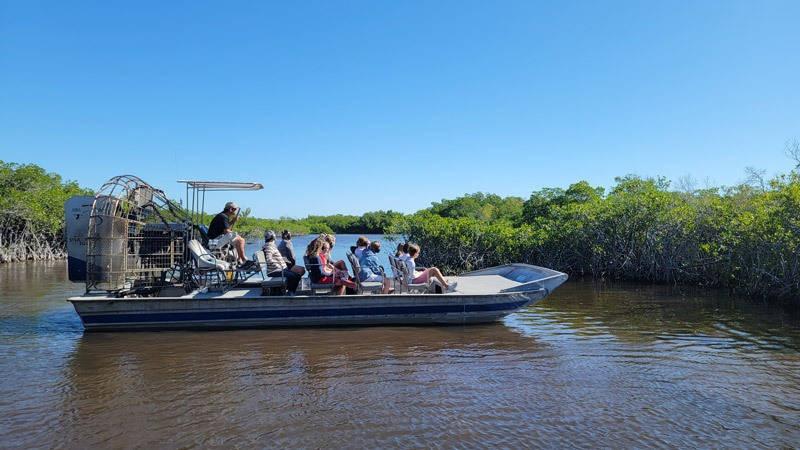 Wooten's Everglades Airboat Tours
We had a blast flying over the Everglades here exploring both the grasslands as well as mangrove swamps and getting close to alligators in their natural habitat. Wooten's also offers an animal park and alligator show. We shared our full report about the visit to Wooten's Everglades Airboat Tours already.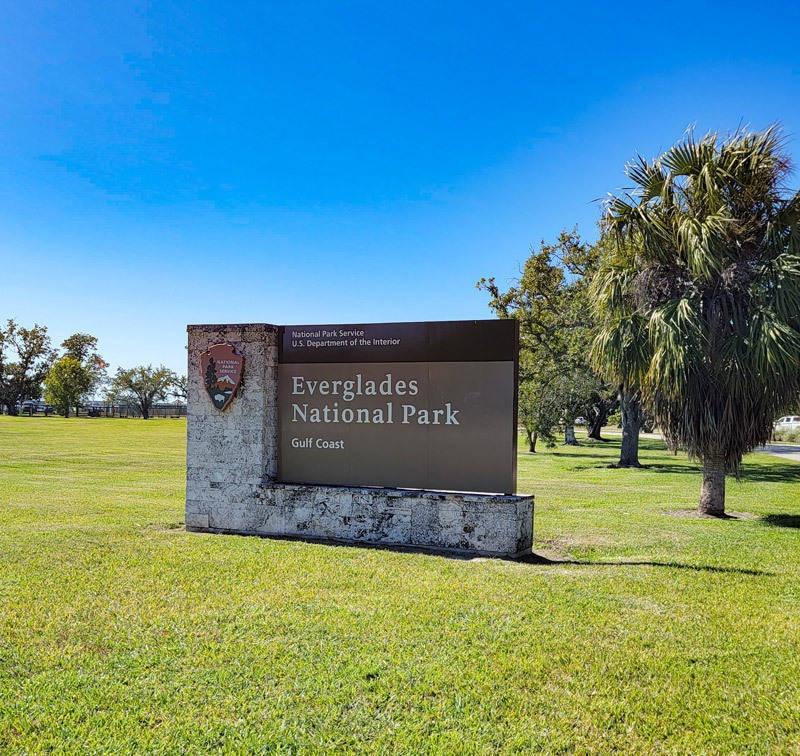 Everglades City and Chokoloskee Island
This is the last stop before emerging from the Everglades and back to "modern civilization". If you are looking to experience real Florida Everglades culture and meet some interesting locals as well as see historic buildings - such as Ted Smallwood's Store that was established in 1906, this is a stop worth making.
Ted Smallwood's specifically is a great place to see what life was like before the area became a popular tourism destination. The building was built on stilts and has survived six major hurricanes and now offers a museum as well as local interpreters who can help tell the story indigenous people who began creating mounds and canals here to turn a hostile environment in a productive one, as well as the tales of modern pioneers.
This is also the gateway to the Gulf Coast / Western side of Everglades National Park and there are boat tours and other activities that depart from the visitor center here. While there is no road connecting this to the other side of the park, you can take a 90-minute excursion to explore the mangrove island on this Ten Thousand Islands boat tour that departs from here.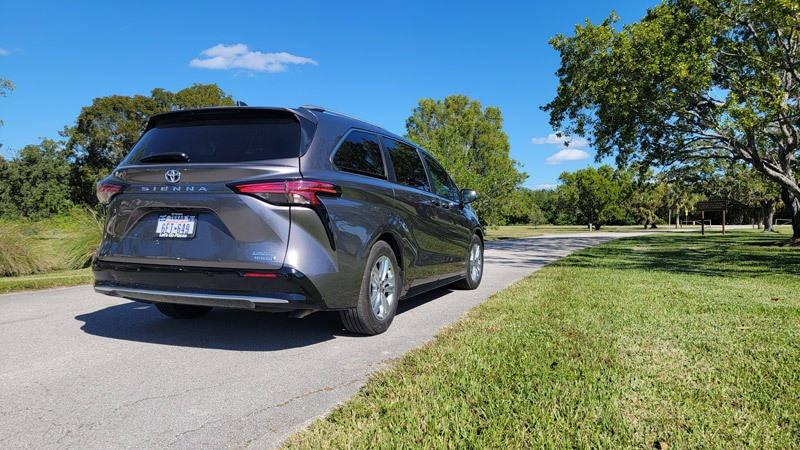 A Road Trip Is About Experience Of Traveling Not Just A Way To Get There
This road trip with the Toyota Sienna was an exciting experience that I'm glad I was able to take. While I get to travel to Florida on a regular basis, my visits are confined to developed resort areas and yet most of the state is wild and rough. There are hidden treasures across Florida like this and that's why I love road trips.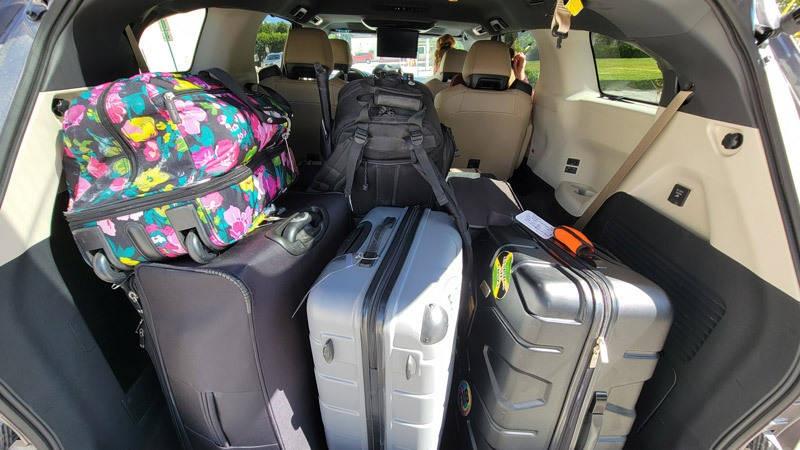 The Toyota Sienna makes for a fantastic road trip vehicle since it provides excellent gas mileage - 36 MPG combined with the hybrid power train, and delivers 245 hp so it is always peppy enough to pass slower vehicles. Additionally it has tons of trunk space for bags, as well as plenty of comfort and technology to keep driver and passengers happy.
Even if you just have an extra day or so before a cruise out of Miami, this is a route everyone should experience at least once!