Italy and Germany come out at the top of the list when thinking about an ultimate mancation driving experience. However, the Swiss have some great roads and a fantastic heritage and passion for driving too. In fact, there's no better auto show in the world than the Geneva Auto Show, nor are there more beautiful roads found anywhere in the world. Let's take a look at what you can experience on a Swiss Alps ultimate driving experience.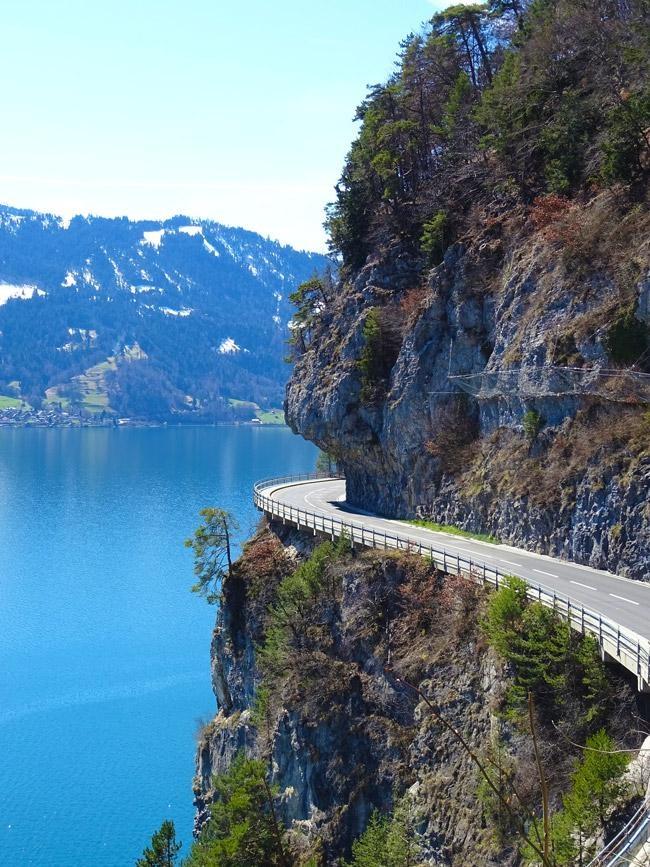 With a population of just 8.5 million people living on roughly 16.000 square miles, Switzerland is undoubtedly a small mountain country located in the heart of Europe. However, its position in the global economy and politics, make it one of the most important places in the world. Most people recognize Switzerland for its signature products, but there is so much more to this country than just home of the Swiss cheese, chocolate, or supreme hand-made watches. Switzerland is also one of the prime tourist spots in Europe and a place of beautiful landscapes and stunning nature, all set for the incredible driving experience.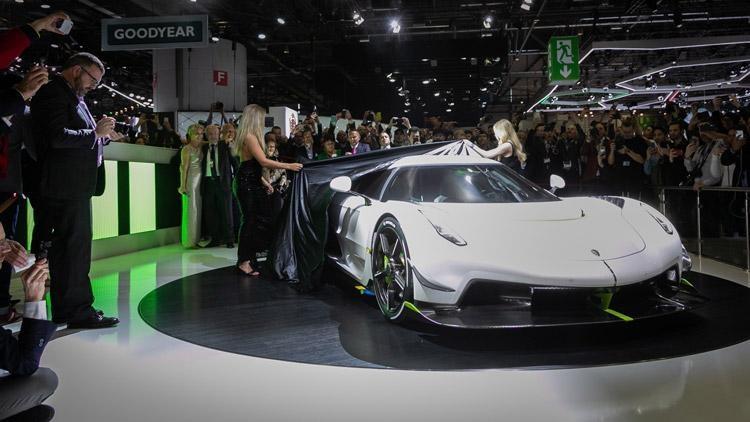 Geneva International Motor Show
Every March, the Geneva International Motor Show is the destination where manufacturers who produce the most extravagant, luxurious, and expensive cars gather with VIP buyers from around the world. While most auto shows feature a wide selection of amazing cars, here you will find not just Ford and Toyota but specialty and exotic cars such as Arcfox, Aston Martin Lagonda, Bently Motors, BMW Alpina, Bugatti, Ferrari, Hispano Suiza, Lamborghini, Koenigsegg, McLaren, Piech, Rolls Royce, and Touring Superleggera. While the best stuff is "Trade Only", like other auto shows, you can buy a ticket for the public days of the show too.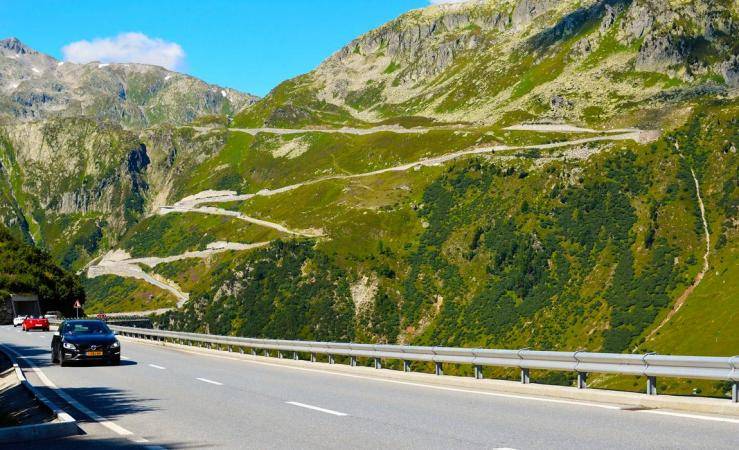 Grab a Luxury Car Rental in Switzerland And Explore
The E&S is luxury car rental in Switzerland and is probably the ultimate way of exploring this wonderful country.
Not only will you see everything this place has to offer, but you will do it driving on impeccable roads and behind the wheel of some of the best and most prestigious modern cars. At Edel & Stark, we are dedicated to offer you the ultimate luxury car rental experience and also show you Switzerland in all its beauty. There is so much you can do when you rent one of 120 luxury cars we have on offer, and here are our suggestions.
Geneva:
Let's start with Geneva and a mandatory cruise around Lake Geneva at dusk. With the snow-covered Alps in the back, this would be an unforgettable drive. You can always drive to the Palais des Nations or beautiful Musée d'Art et d'Histoire (Art and History Museum). The city center is not far away as well as an utterly fascinating Patek Filipe Museum which will show you the art and history of watchmaking. Whatever you chose, you will be charmed by boulevards, classic architecture, and share the elegance of this fantastic city.
Zurich:
After just three hour drive you will get to Zurich, Switzerland's second-largest city. Immediately you have to check the old town near the river and have a drink in numerous cafes along the promenade. Then we suggest catching the sunset on 871-meter high Uetliberg, a particular spot above the city on which you will have a perfect view of the whole area and the Lake Zurich. You will be glad to know that one of Europe's finest modern art museums is located in Zurich as well as the Swiss National Museum. And of course, while you are there, there is no excuse not to try one of many chocolate desserts.
But a luxury car rental Switzerland mancation is not just about cruising crowded streets of major cities. It is much more than that, and this service is designed to be car enthusiast's heaven and offer sublime cars for customers to enjoy on twisty mountain roads of the Swiss Alps. Now we are getting to the delicious part.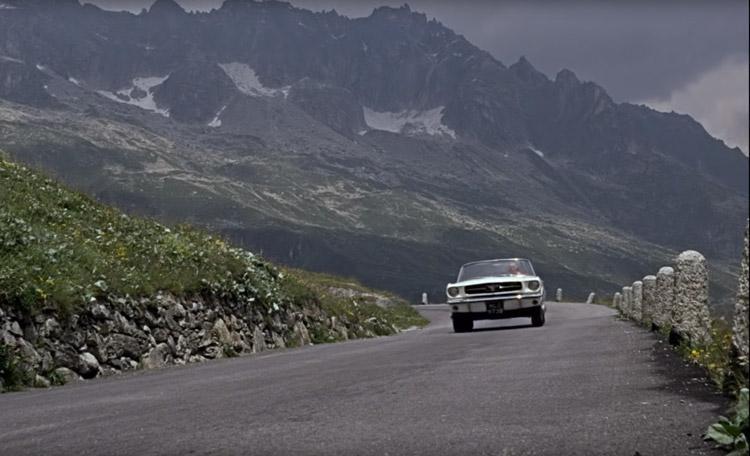 Do Yor Own James Bond "Goldfinger" Experience in a '65 Ford Mustang Convertible
Numerous Bond movies were filmed in Swiss Alps but well-known car chase from James Bond "Goldfinger" is the most famous. Remember the silver Aston Martin chasing the white '65 Ford Mustang through Furka Pass, one of Europe's highest mountain passes? This legendary movie scene waits to be revisited, but this time behind the wheel of brand new Aston Martin DB11 with over 600 horsepower from twin-turbo V12 engine. Blasting through twisty roads will be a thoroughly unique experience worthily Her Majesty's best secret agent. Even if you wish to go down that scenic route in a Mustang, you can reserve a beautiful sky-blue '65 Convertible almost identical to the one from the movie.
As you probably know already, Switzerland is one of the prime locations in the world for skiing. If you avid skier and you want to get to your hotel at Verbier, St Moritz or Davos in style, you don't want just another nondescript SUV. Jump into the latest Bentley Continental GT, a legendary four-seater coupe with unmistakable presence and technology. With 635 horsepower, 6.0-liter W12 engine, and superior intelligent all-wheel-drive, this astonishing GT coupe (or convertible) will deliver incredible performance even on snow.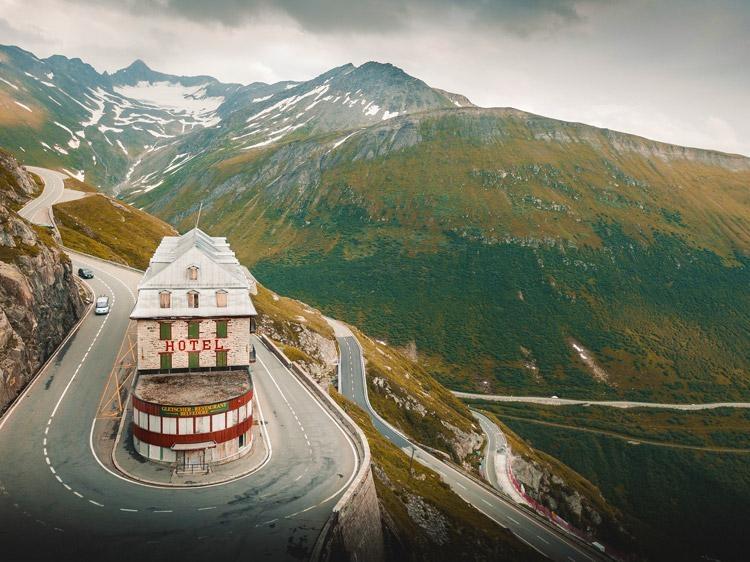 Pure Driving Experience With a Porsche GT3 RS Through The Alps
However, let's concentrate on the purest driving experience ever and one of the fastest and most dynamic cars we have on offer. Imagine yourself behind the wheel of barely road-legal sports machine which is more a race car than a passenger vehicle. Sports seats with 5-point harnesses holding your body, Alcantara-wrapped steering wheel sits perfectly in your hands and 3.3-liter flat-six behind your back screams while you rev it. In front of you is perfect stretch of mountain road that goes all the way to the clouds. With 500 horsepower on tap, sublime PDC gearbox and rear-wheel-drive you are about to taste one of the most intense cars in the world – amazing Porsche 911 GT3 RS. The luxury car rental Switzerland cannot get better than this, and just seeing this car in person, let alone drive it as it was designed to be driven, is car enthusiast's dream.
Whatever your style of driving, from ultimate performance to touring - the Swiss Alps present an opportunity for you to see some of the most beautiful terrain in the world.