Here's our picks for the best lad's holiday destinations from around the world. When you are picking a place to go, it's important to pick something fun and exciting with "just the right amount" of debauchery to have fun - but not get arrested!
Admittedly, it might be a little too early to be thinking about the summer just yet, but no harm ever came from forward planning, right? Just think about it. Scorching sun, blissfully soft sand under your feet, a nightlife that you and the lads can only dream of back home and that tan you've been dying for – it all sounds great, doesn't it? A lad's holiday is the ultimate way to get all of that and more, and what better way to spend some time away from the dull drivel that makes up the working week than with a trip spent exploring with your mates? The question that remains, however, is where do you go? Luckily for you, we're here to help!
From the sun and sand of Ibiza, to the bright lights and soaring fountains in Las Vegas, here are some of the best holiday destinations for the ultimate lad's break.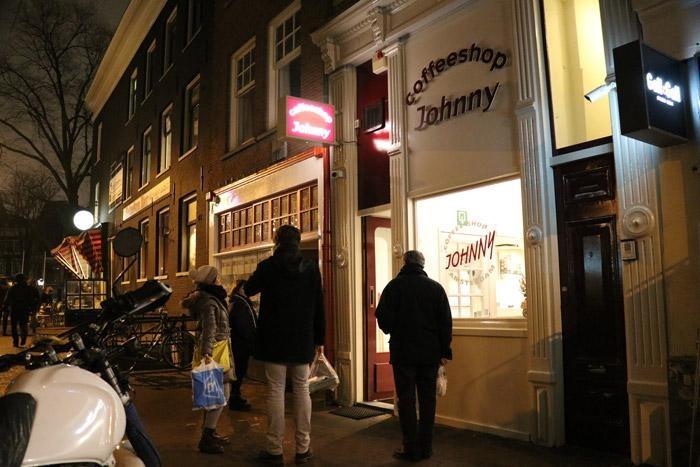 Amsterdam
Amsterdam truly is an ideal destination if you're wanting a little bit of everything - and just the right amount of excitement. As you may already know, Amsterdam has quite the risqué reputation for sex clubs, liberal marijuana regulations, and other vices. It certainly earned that reputation and in many ways even celebrates it. There are plenty of bars supplying you with all the alcohol your bank account – and liver! – can handle and countless breath-taking sights to see while you're walking off that hangover the next morning. Plus, there's of course the famous coffeeshops ready to sell you a joint too! Don't worry though, it's not all vice here. Amsterdam has a stunning cultural community here and there are museums for everything from smoking and torture to the fabulous Van Gogh museum. Of course, there's also the Red Light district but we'll leave those gory details to you to find!
In Amsterdam, a pint of beer will set you back the equivalent of about £3/$4 and the breakfast you'll probably be shoveling down the next morning will be about £3.50/$5. Club entry can be anything from £4/$5.50 depending on the night and the club, so the prices are fairly budget friendly and perfect for a cheap lads holiday! If you want a break from the drinking and partying however, why not stop by the Go-Kart track or rent a bike and get around using this traditional Amsterdam transport?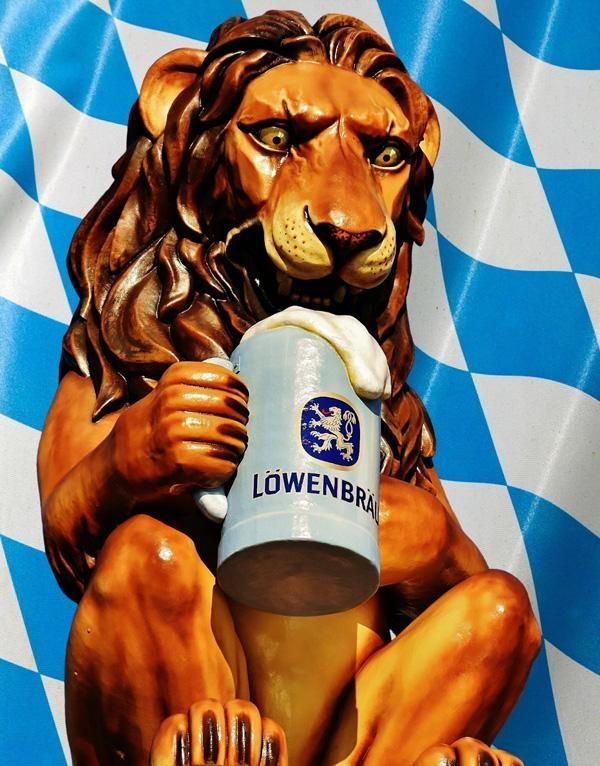 Munich
For many guys, visiting Munich for Oktoberfest is a bucketlist destination, but Munich is a great city to visit all year round if you love beer and awesome German food. Of course, Oktoberfest is the biggest draw. This annual event is the world's biggest beer festival and no matter what other beerfests you might have been to back home - you will not be prepared for this one. In 2013 alone, more than 6.7 million litres of beer was served! This 16-18 day festival is attended by over 6 million people every year and it makes for the perfect lads holiday destination.
The Oktoberfest calendar for 2018 kicks off on Saturday 22nd September at 11am with the tent patrons arriving through a lively parade, and the tapping of the first barrel comes at 12 noon on the same day! The 23rd brings a costume parade through Munich, so why not book your break for that weekend and take part in the alcohol-fuelled fun?
Not everything is hops and alcohol though - due to a naturally occurring twist in the river, you can actually go surfing here too! The Eisbach wave is a favorite for locals and you can watch them from the bridge or try surfing yourself, if you are brave.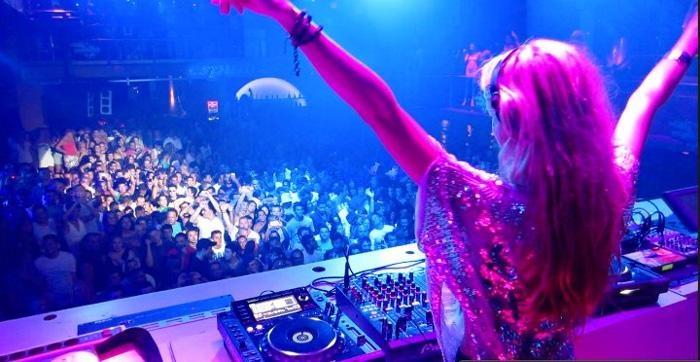 Ibiza
It's no secret that Ibiza is pretty much the best clubbing destination in the world, so if you're squad is looking for a holiday in a party paradise, Ibiza is probably the one for you. With clubs like Amnesia, DC-10, Space, Ushuaia and Destino to keep you busy, you won't fall short of places to rave away the night, but your bank account might! While travelling and staying in Ibiza can be budget-friendly with the countless free ways to stay spend a night or even holiday package deals offering great rates for flights and hotels, it's the clubbing that will truly leave you out of pocket. Club entry will vary depending on which club you're going to, but many cost at least €50 to enter alone. Drinks aren't much better either, with single spirits and mixers costing an average €20, and even a small bottle of water could set you back as much as €10!
If you want a break from all things alcoholic, there's plenty to keep you and the boys entertained during the daylight hours. If you aren't feeling too queasy, why not stop by Surf Lounge and don your wet suit for a few hours of wave-related fun? You could recover with a cold beer, or share one of their feasts for lunch. Did we mention its right next to an inflatable water park?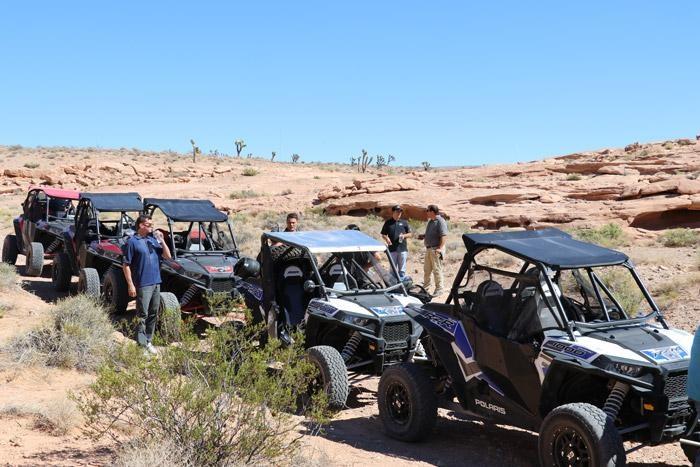 Las Vegas
From your average lad's holiday, to a full-blown stag do, Las Vegas has featured heavily as a top destination of choice, even more so since the release of The Hangover back in 2009. While we don't advise following exactly in their footsteps, jumping on a plane and jetting off to the glitz and glamour of Sin City is perfect for those with cash to splash. Whether you're a fan of a table games or slots, there's something for everyone here. Before you go though, make sure to practice your gaming skills online. For instance practice before your trip with a traditional game of classic blackjack that allows you to play fo free, or one of many free online slot games like with MyVegas where you can earn free comps at MGM Resorts properties. I do use that all the time between trips here and love the fact that I can score free buffets and room nights pretty easily.
If gambling isn't really your thing or you're looking for a way to spend your winnings, Vegas has so much more to offer. There are tons of great things for guys in this city such as the VIP Experience at The Range 702, or even taking on the role of a door gunner from a helicopter as you fly through their private 71-acre private shooting range with a belt-fed M249s SAW or AR-15. We're also big fans of exploring the desert strapped into an ATV with Zero1 RZR Tours.
After all that adrenaline though, head back to the strip and enjoy a great steak and cocktails or chill out at Minus5 Ice Bar in Mandalay Bay or catch a concert at the new T-Mobile Center.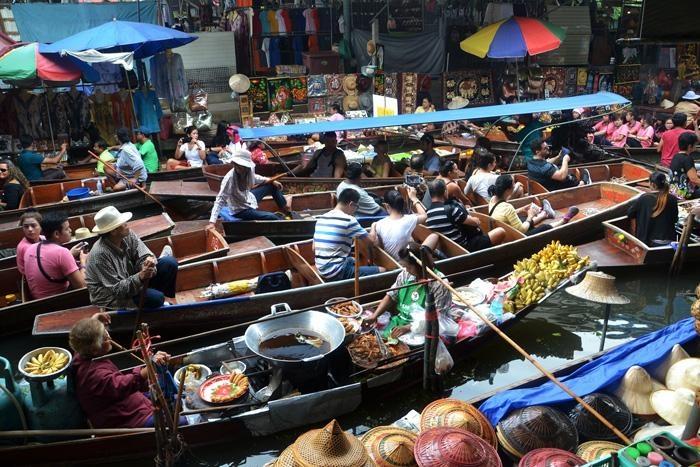 Thailand
If you're looking for a holiday destination that has a little bit of everything, Thailand could be your best bet. The country is not only rich with culture, history and things to do during the day, but their nightlife certainly doesn't disappoint. If you're looking for a holiday filled with nothing but clubbing and sleeping off the hangover the next morning, then you'll be missing out on one of the best cultural experiences you could hope to partake in. From the famous Bangkok floating market to the Grand Palace in Bangkok or snorkeling in the crystal blue waters of the Phi Phi Islands, the scenery and architecture alone are well worth the trip.
But, of course, it wouldn't be a lad's holiday without at least one night out clubbing, so you'll be happy to know that you can do just that. If you have flexibility with when you book your break, why not aim to arrive in time for the Koh Phangan Full Moon Party? This event is a must-have on every rave fan's bucket list. This party takes place on, you guessed it, a full moon, but be sure to book your accommodation well in advance if you want to stay close by! The alcohol can be stronger than you expect, so pace yourself, and if you're tight on money, consider drinking more before you leave.
Hopefully we've given you a few ideas for a destination for your ultimate lad's holiday. From gambling in Vegas, to partying the night away in Ibiza, there are plenty of places that can make the ideal holiday. Whether you want to spend the week in a wake-party-sleep-repeat cycle, or you want to experience the world for everything it has to offer at the same time, hopefully one of the suggestions on our list can get you started.