It's the tale of two cities in Vegas right now - while "The Strip" has gone full tilt towards high-end luxury and has literally stripped all the quirky stuff that used to be "Vegas", the downtown area has seen a resurgence. I've always been a fan of the Fremont Street area for it's cheap drinks an colorful people, but it has never EVER been a place that I would recommend staying. That seems to be changing now though with the opening of The D Hotel and the renovation of The Golden Gate by entrepreneurs Derek and Greg Stevens.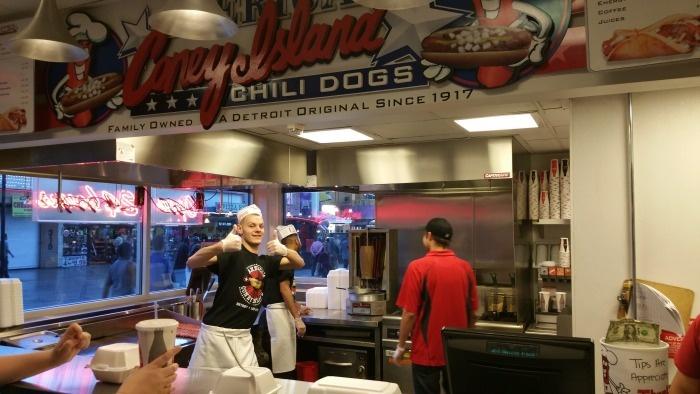 The D is located on the eastern end of the Fremont Street Experience and has a 42,000 sq ft casino, 638 rooms, and several restaurants that draw from Derek and Greg's hometown of Detroit. This of course includes the famous American Coney Island, which serves up some of the best chili dogs and gyros this side of the Mississippi and also the Andiamo Steakhouse, who's head chef is also from Detroit.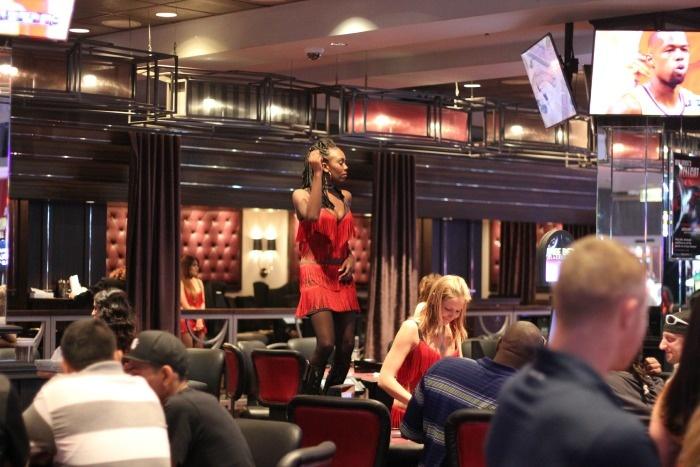 Inside the casino, you'll find the signature Dancing Dealers that both Golden Gate and The D are known for and this is where the flavor of "Downtown" starts to kick in.
Downtown Vegas is fun, sexy, tacky, and while not for everyone is certainly a counterweight to the chic luxury options you'll find on the strip itself. It's not that one is better than the other ... it's all in what you are looking for at the time.
Heading up to our room, we received a one bedroom D Suite, which is a PERFECT room for any bachelor party as it is honestly pretty affordable, while providing ample space to party in the room or just hang out and watch TV or play video games on the three TVs in the living room area. Prices vary from day to day, but on weekdays you can typically get the suite for $149 and on weekends it is between $199-$229, except for special events when the price is much higher. This compares to a double queens room that ranges from $19 on weekdays to $89-$199 on weekends.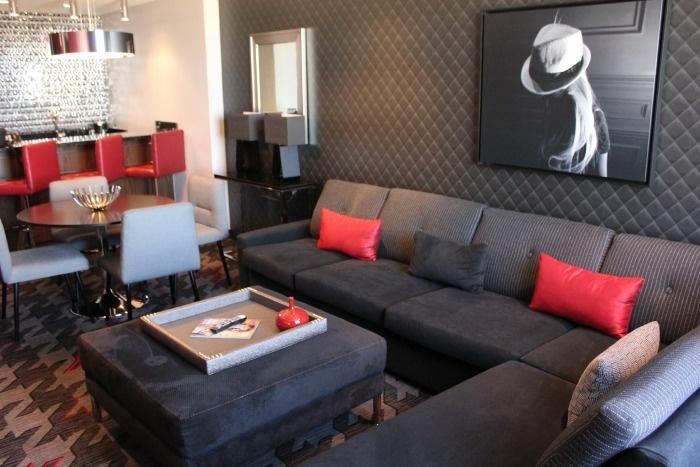 While it only comes in a king-sized bed option, the couches are big enough that you could sleep two guys and there is plenty of floor space to spread out there as well.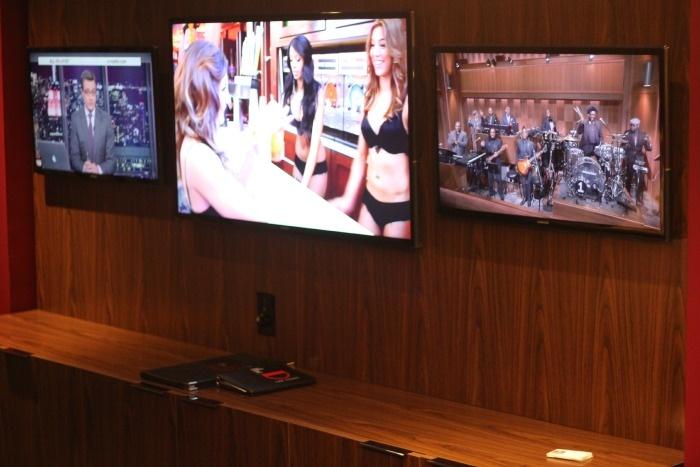 While Downtown is "older" and certainly the building that The D is in (formerly Fitzgerald's) was built in 1980, the entire place has been updated and you'll find great features like the three TV's and USB charging ports in the electric sockets as well.
Additionally, the hotel is continuing to see improvements, including the recently implemented elevator system where you would select your floor and it would tell you which elevator to get on. This provided some confusion for guests but the system is really great once you get it. They also have 2 more elevators opening up shortly to make the journey from room to casino floor that much faster.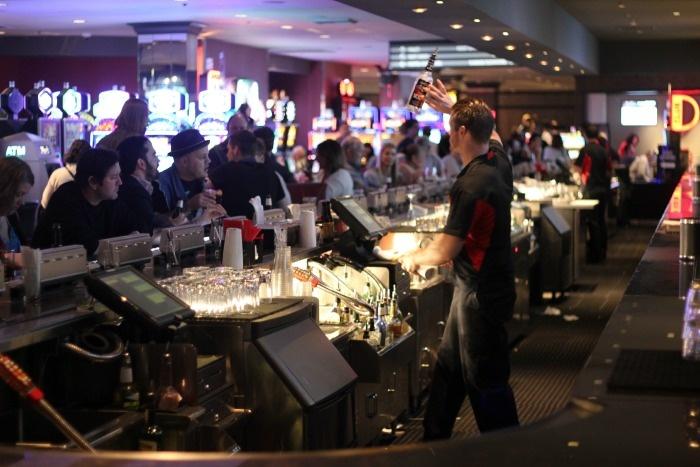 Inside the casino itself, you'll find the standard slots and tables as you would anywhere in Vegas but you'll also find the LongBar - the longest bar in Vegas.
Aside from the length, this is a great place to watch some flair bartending as well.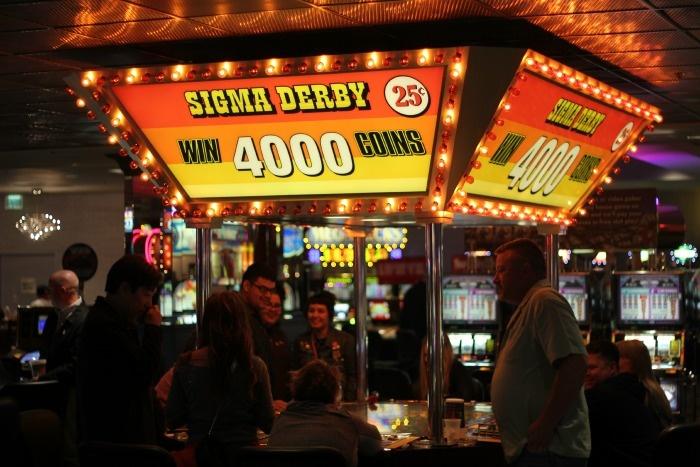 Upstairs, you'll find the Vintage Vegas Slots area including the AWESOME Sigma Derby game that manages to combine the fun of slots and betting on horse races. Simply pick your horse, by dropping a quarter in the machine and selecting who you think will win. The machine then runs a race and you can cheer on your horse as it races around the track.
Beyond this machine, there are a variety of other quarter-powered slots that are just begging to be played.
Again - while the strip (and most of the industry) has moved on to paper tickets, card readers, and bill validators there is NOTHING in the world like pulling the lever on a "one armed bandit" and then hearing coins rain down into the tin tray below. There is something absolutely viscerally exciting about that sound that will NEVER be replaced by lights and sound effects.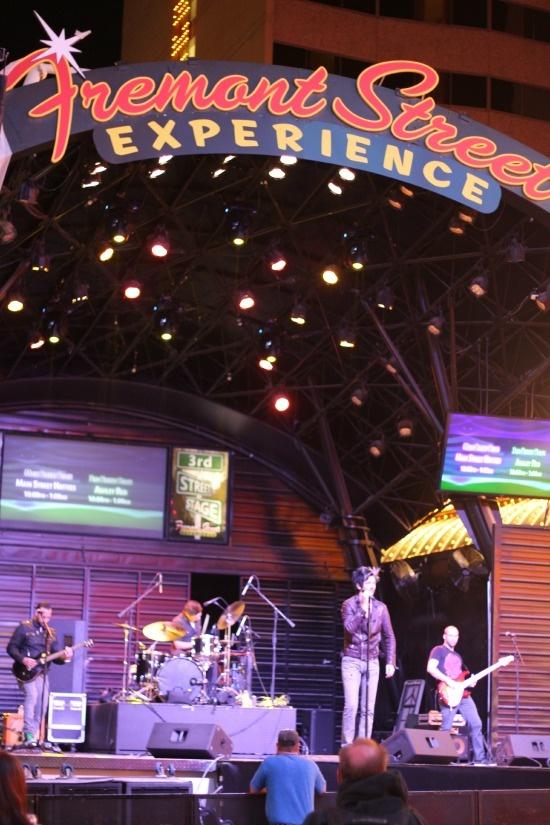 Outside on Fremont Street, it's one big long block party with bands, bars, girls, street performers, bars, and of course - the famous Fremont Street Experience show.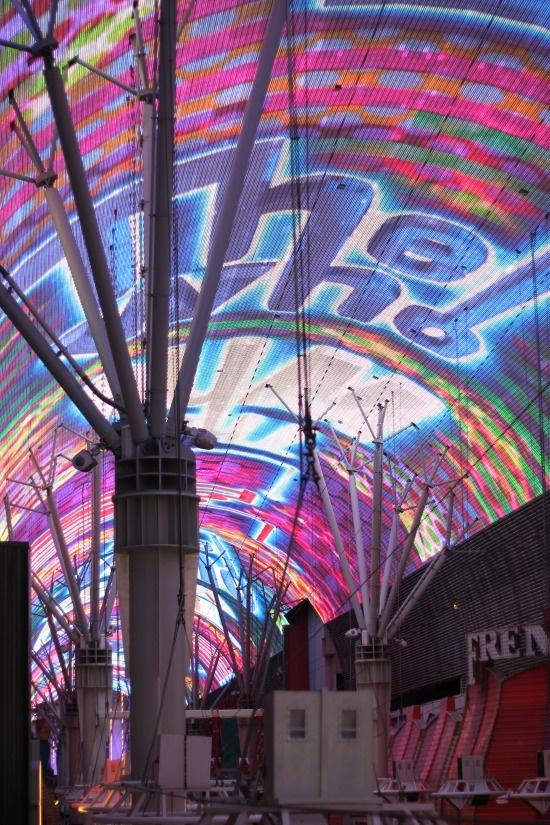 Even if you aren't staying downtown, Fremont Street Experience is worth the cab fare to see. It's come a LONG way since 1925 when it was the first paved street in Las Vegas and was referred to as "Glitter Gulch".
Today, the whole 4-block area is covered by a video screen that is 1,500 feet long containing 12 million LED lamps and 220 speakers powered by 550,000 watts of amplification to produce some amazing shows.
While we were there, they were playing some classic rock shows including this tribute to The Who 50th Anniversary tour (which BTW will be in Vegas on September 19, 2015!)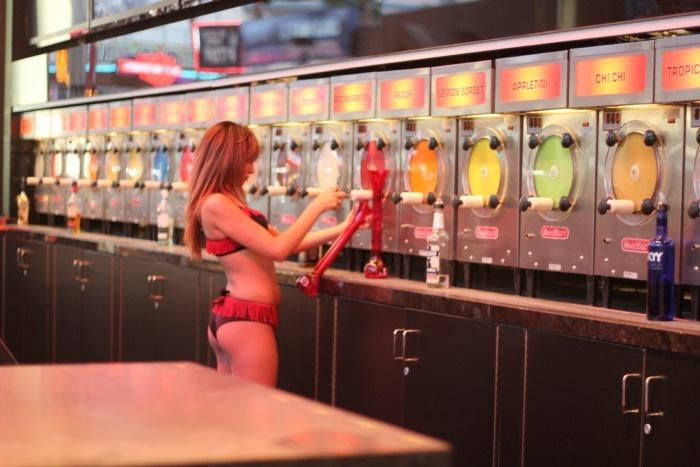 After the show is over, it's time to grab a daiquiri from The D Bar or one of the other dozens of bars along Fremont street where you can get drinks by the yard as well as the classic 48oz footballs of beer.
Either way, you're going to have fun walking around with your buddies partying and having a good time. You can't go wrong picking this as your home base for a guys weekend since there are tons of activities near here during the day too including Gold and Silver Pawn, The Mob Museum, Neon Museum, and the rapidly growing Fremont East Entertainment District, which I can't wait to explore more of next time I visit.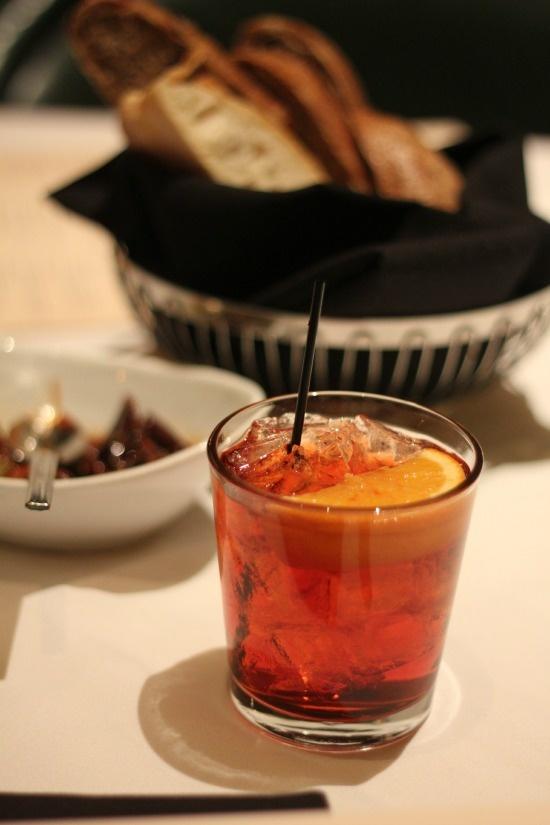 On the OTHER HAND, just because Fremont Street has a sexy and tacky side to it with cheap drinks, doesn't mean that you can't still get some first class culinary experiences downtown.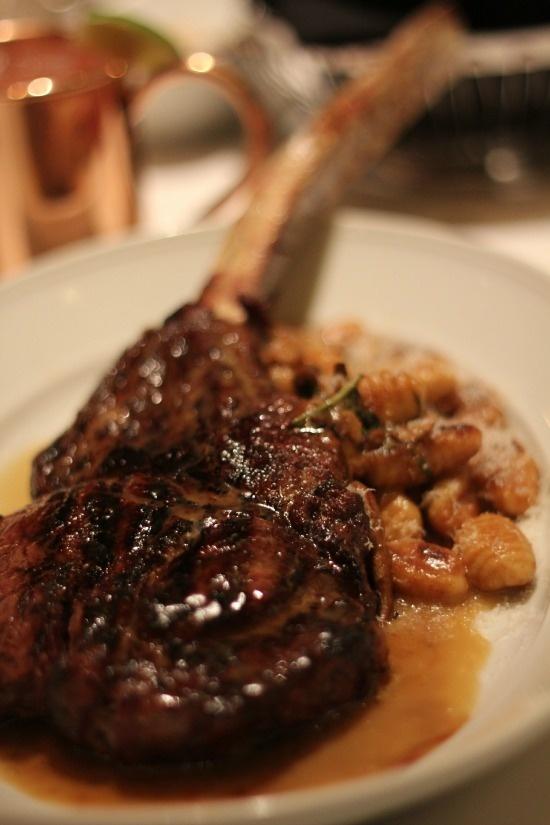 Inside The D is one of the best steakhouses that I've ever experienced and one that I would absolutely recommend checking out. The Andiamo Steakhouse was voted "Best Steakhouse" in Las Vegas by eater.com in 2014 and I can see why. Chef Joe Vicari (who has developed a group of 9 Detroit locations) has brought the classic luxury and tableside experience that I've only seen in the Midwest and New York.
It's those little touches like waiters in white jackets preparing dishes tableside and a bartender who prepares PERFECT drinks that make this a complete experience.
Look for our full review in the near future, but if you visit before then - don't forget to get Zip Sauce on your steak!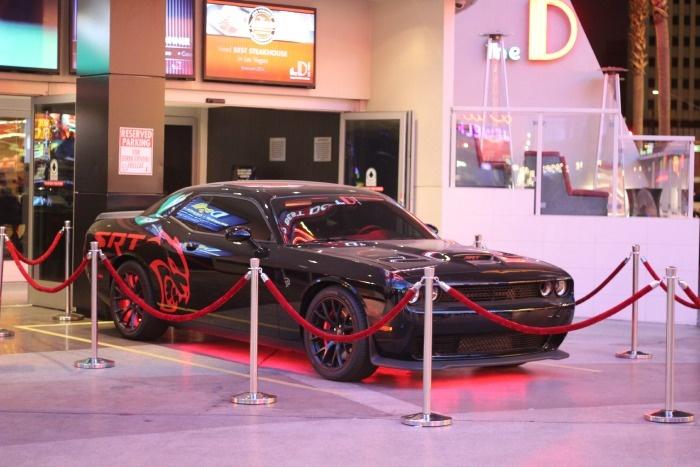 To close out this article without mentioning the fact that through August you can win the owner's SRT Dodge Challenger Hellcat would be a major miss on my part.
So, the question that I hear everyone ask is "What does The D stand for?" - the best I was able to gather is that it stands for multiple things. It refers to the fact that the hotel is "downtown", it also refers to Derek's nickname, and it stands for his hometown that has clearly influenced the hotel.
Staying on Fremont Street certainly isn't for everyone, but it seems like Vegas has split itself in two groups. The casino resorts on the strip are chasing a younger, hipper audience that want the newest, the flashiest, and an experience that they are familiar with from New York or Los Angeles. On the other hand, Fremont Street is everything that I personally loved about Vegas. It's wild, fun, tacky, sexy with cheap drinks, girls dancing on tables, giant steaks, flair bartenders, neon signs, and rock and roll.