Santa Barbara's Urban Wine Trail is something that I'm honestly pretty amazed at but I didn't quite understand the diversity available here until our most recent trip. I had looked at the wineries located in their legendary, "Funk Zone" and thought that was pretty much it. However, Santa Barbara's Urban Wine Trail includes seven different areas including four downtown and in three other neighboring coastal communities.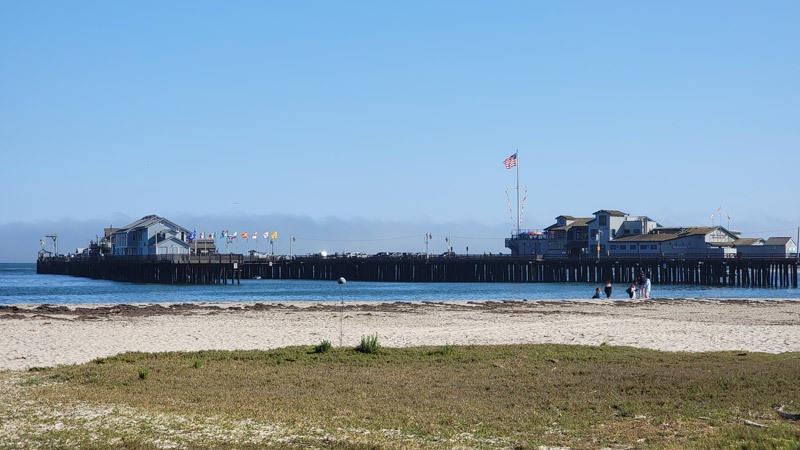 Santa Barbara is almost one giant wine festival. Virtually everything here revolves around wine, food, and the water.
While the Funk Zone is clearly the most well known and most densely populated area in terms of wineries and tasting rooms, we were equally impressed by the neighboring Presidio and Midtown areas as well. Most large towns in California at this point have attracted tasting rooms and wine bars serving from local wineries, the scale and diversity here is quite impressive. Perhaps the closest analog to what you'll experience here is found in Los Olivos (also Santa Barbara County) where you have a collection of winery tasting rooms. Here however, many of the tasting rooms also serve as production facilities and are in fact that actual home of the winery itself, not just a remote outpost.
With more than 30 wineries on Santa Barbara's Urban Wine Trail, there is quite literally something for everyone's style and budget. For instance, if you are determined to sample from the best most expensive wines in Santa Barbara, you can find that here. However, if you just want to fill your wine growler and take it back to your hotel and enjoy some time together that you can find that too. We similarly found a wide spectrum of attitudes and levels of approachability too. While a few wineries positioned themselves as elite products though, most of the folks we met with understand that wine is meant to be enjoyed and life's too short to be snobby. That isn't to say that these laid back and easy going establishments aren't producing world-class product, but it's all in the attitude. We especially enjoyed this chill atmosphere at Carr Winery.
Getting To Santa Barbara
While we have always driven - Santa Barbara is about 3.5 hours north of San Diego, but it is becoming increasingly more convenient with train service that drops you off in the Funk Zone as well as air service now with South West and Alaska Airlines. This means that you can now fly here and take advantage of Alaska Airlines' Wine Flies Free, where each person can take home a case of wine without any extra baggage fees!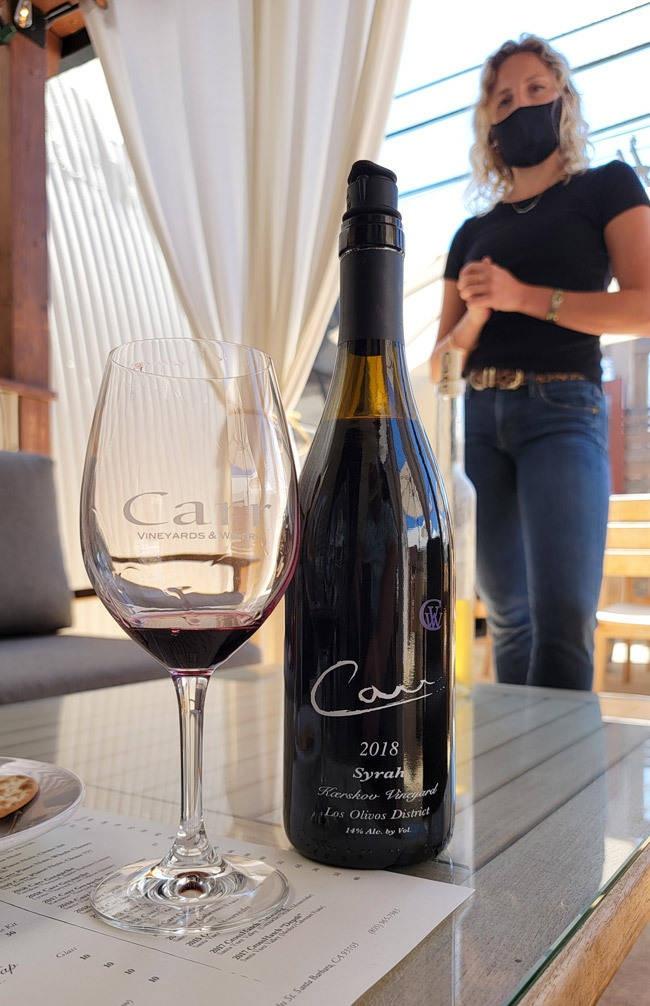 What Is An Urban Winery
An Urban Winery is a location set typically in an urban area where they do not have an onsite vineyard, but otherwise produce the wines there or in a neighboring facility. While clearly the wealthy visitors to Santa Barbara help fuel this explosion of urban wineries. However, the reason why you don't find something like this in other places, is that these wineries here can source from the bountiful vineyards throughout the Central Coast region. These wineries are able to source the best grapes from dozens of vineyards and then focus on producing them here without being held to the long production cycles that a traditional estate winery might be. This freedom also allows them to try innovative ideas and embrace trends such as wines on tap.
As a consequence of having so much talent concentrated in one area is that it tends to breed innovation and support the growth of even more urban wineries.
Santa Barbara's Urban Winery Neighborhoods
The first four neighborhoods on the Santa Barbara Urban Wine Trail are all located downtown, while the remaining ones - Goleta, Summerland, and Montecito are in neighboring towns. Depending on how ambitious you are, all of the downtown wineries are technically walkable. However, we encourage you to plan your visit based on the neighborhood and then using a rideshare service to jump from one area to the next. There are several downtown parking lots as well as lots by the beach. However, if you want to park right in front of a winery, that can be a challenge in Santa Barbara. Plus, honestly, if you are drinking, you should have a driver take care of you so that you can relax and fully enjoy the experience.
Let's take a look at what you can expect when visiting each of these areas.
Funk Zone -
This is the "Heart of Santa Barbara" and it is also where the train station is located. This means that you could potentially take a car-less wine trip to Santa Barbara and never worry about anything more than where to go to next. Funk Zone has a hip, younger feel that is also one of the more pricy and artistic neighborhoods. While each neighborhood has a wealth of food options, many of the more widely known restaurants are also located here and so are many hotels, with others on the edges of the Funk Zone such as Hideaway Santa Barbara where we stayed last year.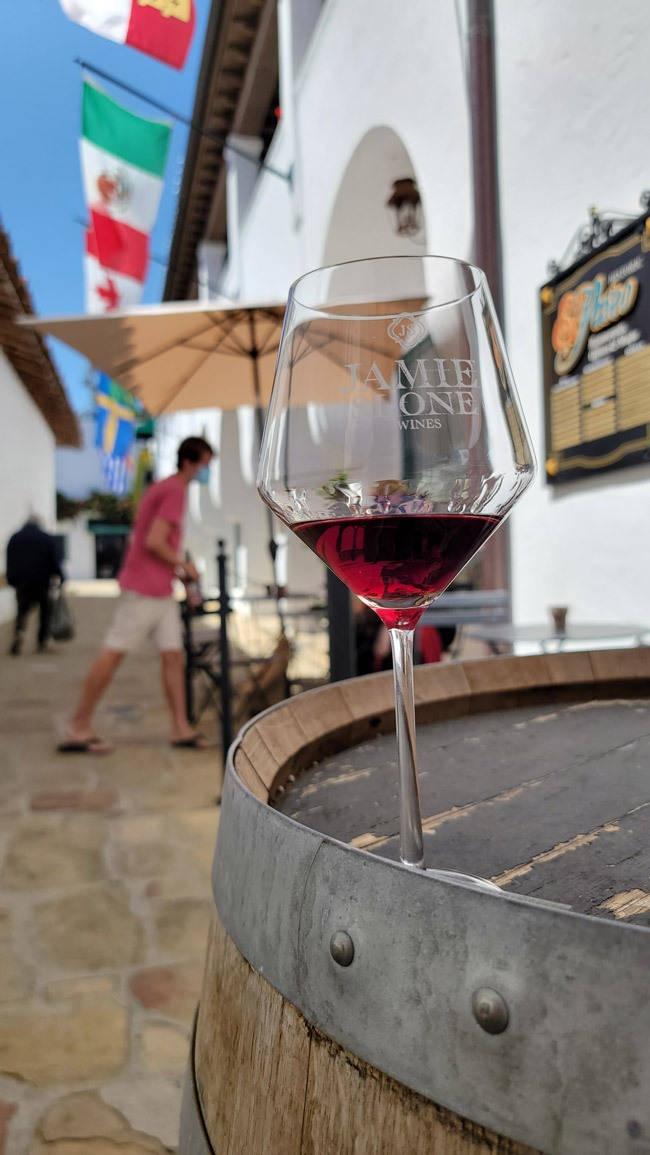 Presidio -
This neighborhood is a bit quieter but is also the home to many of the higher-end restaurants, wineries, and shops. The name comes from the area being built around the last Spanish fortress and so it also has a rich old-world feel that history buffs may enjoy. There are some interesting wineries to check out here including Jamie Slone Wines where they have a fabulous outdoor tasting area that feels like you might have been somehow transported to Spain. Right now, when you buy a bottle here, you can save on corkage fees at a handful of Santa Barbara restaurants, so that's a great deal and I wish others offered similar.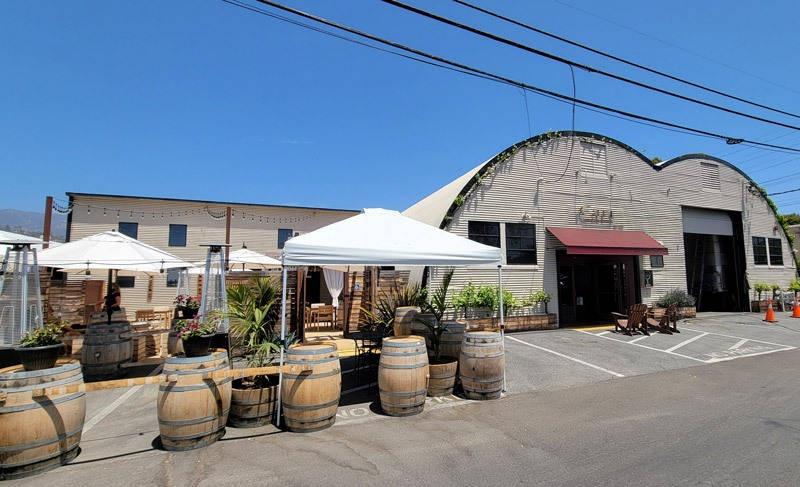 Midtown -
Sometimes also referred to as the "Haley Street Corridor" this neighborhood runs from there all the way to East Beach area. Midtown was frankly my favorite area but it is also much more spread out compared to the neighborhoods above. You are away from tourists and while there is fantastic wine being produced here, the winemakers and tasting room staff just have a different attitude. People that come here are ready to find something different and it also attracts many locals who enjoy being able to kick back and relax with their favorite wines. The more industrial vibe of this neighborhood also unsurprisingly also attracts some fun international food options ranging from Spanish to Argentine to American. We highly recommend that you check out Buena Onda for empendadas while you are here if you need some food after tasting at Carr Winery.
Other food options here include the famous La Super-Rica Taqueria on Milpas Street, East Beach Tacos and Batting Cages, or one of the many other Mexican restaurants in the area.
La Arcada -
Just a couple of blocks north and west of Presidio is La Arcada Plaza where you'll find a secluded outdoor plaza with a tiled pathway and sculptures.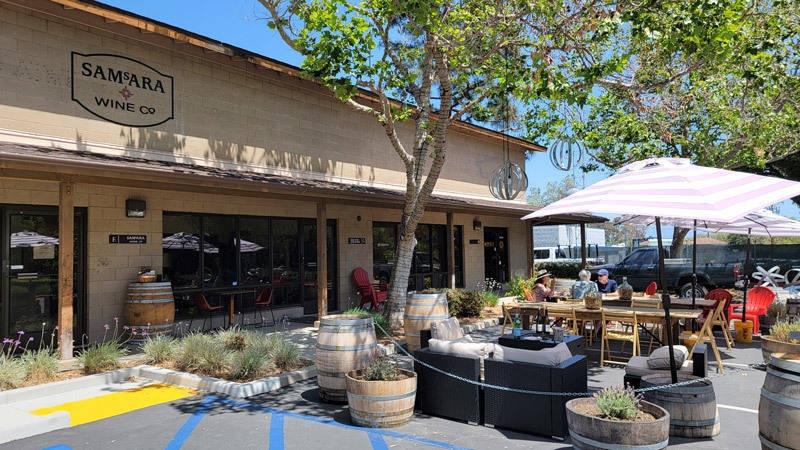 Goleta -
Located west of downtown, Goleta is a small community once kept secret just for locals but no attracts tourists to two of the Central Coast's hidden gems. You'll find Samsara Winery located here and right around the corner you'll find Captain Fatty's Brewery along with M Special and Hollister Brewing just down the road.
Montecito -
Well known now as the home of the former Prince and other celebrities including Oprah, Rob Lowe, and Ariana Grande. This is essentially the Beverly Hills of Santa Barbara.
Summerland -
Summerland is located five miles south of Santa Barbara and is home to high-end clothing shops and restaurants with a sort of "New England Beach Town meets California" vibe.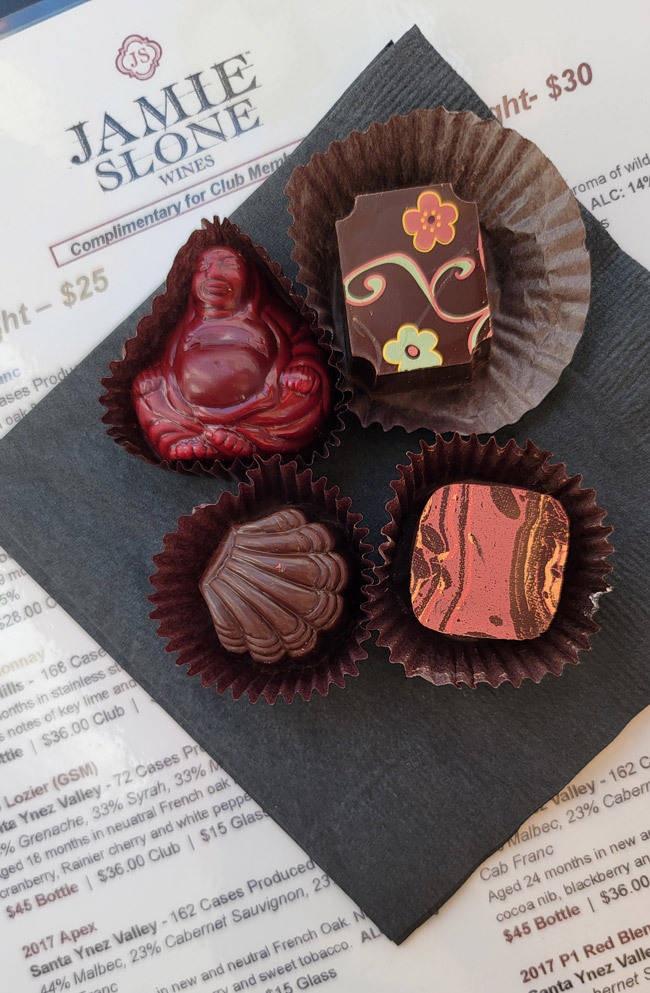 No matter which neighborhood is the right fit for you, Santa Barbara is a great place to visit. I hear guys say that they are intimidated by visiting wineries because they don't think they know enough. Others say that they simply don't know what they like. While visiting estate wineries limits you to staying there (since the next location might be another 20-30 minutes away), when you visit a location such as Santa Barbara's Urban Wine Trail, the decision is much easier. Simply walk by, peak in the window, check out a tasting menu and even talk to the tasting room attendant. If you connect and like their vibe, grab a seat and start tasting.
If on the other hand, you don't connect ... just keep walking. No winery is perfect for every palette but I can guarantee that you will find something that matches what you are looking for here.