If you would like to spend some time away from the real world and hang out with your good guy friends, Austin, Texas is an ideal destination. There are plenty of fun and manly things to do in this Live Music Capital. There are plenty of ways for all of you to discover this city and what it has to offer to both its residents and tourists alike. The historic culture, delectable restaurants, and live music are all good enough reasons to come to Austin. However, there are even more fun-filled things that you and the guys can enjoy during your trip.

Spend a Day on the Golf Course
There are plenty of golf courses to choose from in Austin, Texas. The good thing about having such a variety of golf courses to choose from is that there is something for everyone. If you are just getting started with golf and are not as good as the professionals, you can choose an easier golf course to get started. However, if you know what you are doing with the golf club, you may want to select a more advanced golf course to challenge yourself. Some of the best golf courses in Austin include the Blackhawk Golf Club, Blue Lake Golf Course, and the Crystal Falls Golf Course. The sizes of the courses vary as well as the level of challenge. You and the guys can spend an entire day out having fun on any one of these courses.
Lake Austin and Lake Travis Fishing

Do you like the idea of sitting back and catching fish? If so, there are opportunities for you and your friends to go fishing in Austin. Whether you are a beginner fisher or have experience catching fish in ponds, rivers, and lakes, you will be able to enjoy yourself. Lake Austin and Lake Travis are two of the most popular fishing spots in the city. Everyone can enjoy bank fishing for the day. You never know what you might catch. In fact, the guys can make it a bit competitive by seeing who can catch the biggest fish of the day.

A Stroll Down Sixth Street
While there is no shortage of bars and honky tonks in Austin, the nightlife epicenter is clearly Sixth Street.

University of Texas - Longhorns - Football Game
Football is huge in Texas and the Longhorns are about as big as you can get, so if you want to experience the Texas national sport this is the place to go!
Go for a Hike on Austin's Trails
Austin is a city known for plenty of good things. One of those good things is the number of trails and parks in the area. Going on a hike is good bonding experience for all the guys. It gives everyone an opportunity to talk about different things while exploring the city and the nature that is found in Austin. The Wild Basin Wilderness Park is favored among hikers. There are also other state parks that you all can visit during your stay.

These are just some of the many fun activities that you can enjoy while on a mancation. During your mancation in Austin, it is all about doing the things that you have a passion for without worrying about your job, bills, or any of the other things that you probably deal with. Your mancation can be as exciting or relaxing as you would like.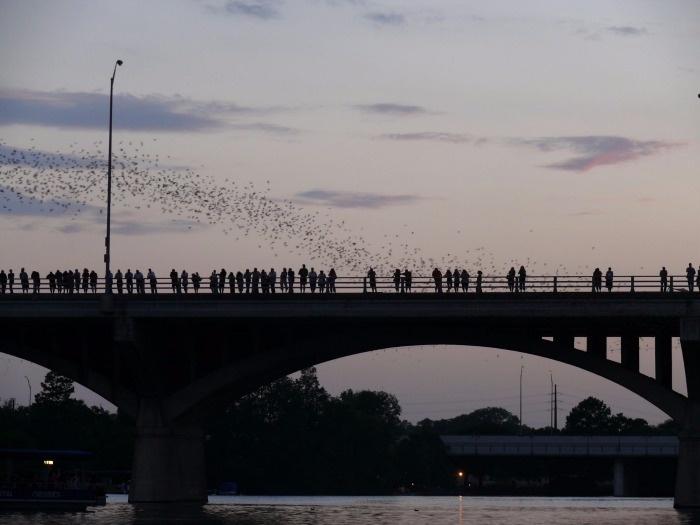 Watch the Bats
Austin is the proud home of one of America's largest urban bat colonies and as gross as it sounds, people lineup at dusk to watch as thousands of them emerge from their lair.

Circuit of the Americas
One of the greatest racetracks in the country is located just outside Austin at the Circuit of the Americas. This is home to a number of different races but most notably the US Grand Prix F1 race.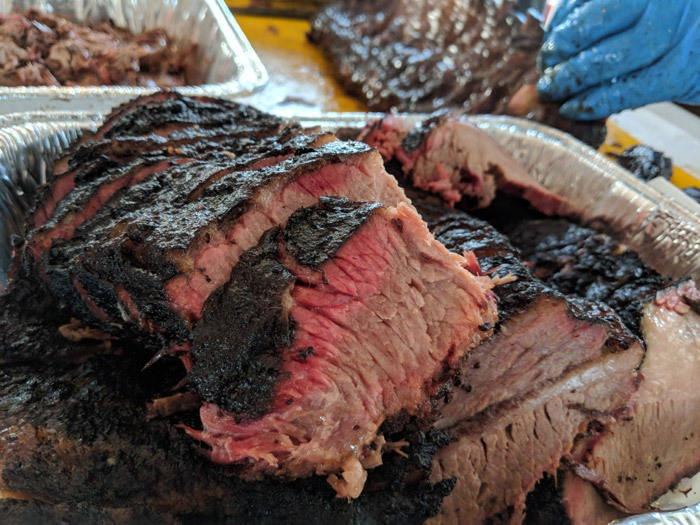 So Yeah, Austin DOES have BBQ too!
From Stubbs to Salt Lick, and any number of food trucks and dive joints, Austin has no shortage of places to grab some low and slow cooked meat. I don't want to start a holy war since I am told that in Austin the "Best BBQ" is something even more fiercely debated than the "Best Hotdog" in Chicago or the "Best Pizza" in New York. Having sampled a few of them when I visited a few years ago, you really can't go wrong no matter where you go! Or, for the ultimate guys weekend BBQ experience - instead of merely going to the restaurant, how about hiring a BBQ chef or attending Brisket University where you can actually be part of the action.
Ok Austin Locals! What are YOUR Picks?
Tell us in the comments and we'll be periodically updating this post with your ideas.