When most people think of a "guys' trip," New York City does not come to mind. However, sometimes if you want to go outside the box, you have to think within it. Not that NYC is much for conventions, but because it's a popular tourist destination, it's hard for individuals to imagine having a truly fun and unique experience there. Yet, the Big Apple has so much more to offer than the Empire State Building or the Statue of Liberty. If it's your turn to plan guys' weekend, impress your friends with these great guy weekend trip ideas in NYC.
From museums to stadiums, and from gardens to Amusement parks, New York City has a little bit of everything for everyone (OK, maybe a lot of bit). For a truly unique experience around Midtown though, consider including these six destinations and activities on your itinerary.
Explore New York's Natural Spaces
I'm sure you guys already know about Central Park and the wide-open green spaces to explore here but that's far from the only natural landscape in NYC. While once you might not want to explore the rivers, today they are very clean. The Manhattan Kayaking Company recognized a need for visitors and residents alike to be able to explore the island's edges in a less stressful manner than that offered by the Manhattan Waterfront Greenway — an applaudable effort to ring the island with continuous bike paths but a failure all the same. Schedule up to nine hours out at sea with the guys, who have their choice of three vessels: Stand up paddleboard, SUP, and kayak.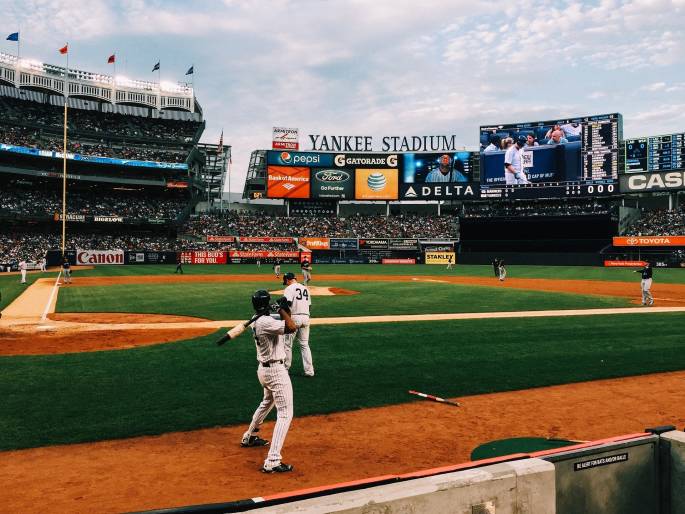 Stadium Tours
Whether you and your friends are diehard Yankee fans, bandwagoners, or adamantly opposed to this wealthy franchise, everyone is bound to enjoy a tour of Yankee Stadium. During the tour, you'll learn about the 27-time World Series Champs, get up close and personal with baseball artifacts, and enjoy access to exclusive locations, such as the press box and dugout. Other NYC sports teams also offer tours including Citi Field, home of the Mets and Madison Square Garden, home of the Rangers and tons of other historic entertainment events over the years.
Explore New York's Comedy Clubs
New York City has comedy clubs on just about every block, which is why your itinerary could, and probably should, include a show for every night you're in town. Unlike clubs in smaller cities, NYC's comedy clubs don't feature amateurs. On any given night of the week, you can catch big names such as Leno, Seinfeld, and O'Brien on a stage in Greenwich Village, Times Square, Queens, and other boroughs. Of course, many clubs do offer amateur night, but be warned — these "amateurs" are the best of the best, and you're likely to see them on MTV or Comedy Central in another year or two.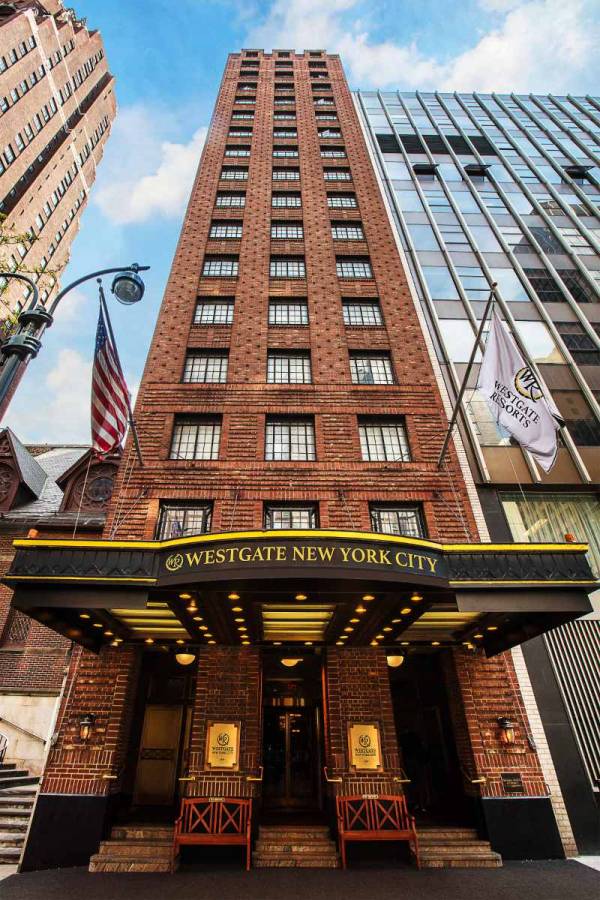 Try a Boutique Hotel Instead
Though a boutique hotel may not sound "manly," The Westgate New York Grand Central is the ideal resort for you and your buddies to retire for the night. The hotel, which offers no frills accommodations, modern amenities, and stunning balcony views of the city, is centrally located and perfectly positioned to do all the activities on this list. If you're in town for an extended stay, take advantage of the on-site gym, dry-cleaning and laundry services, and restaurant. With over 300 rooms, you and your friends can book several suites on the same floor so that you can enjoy one another's company without sacrificing your privacy.
Make the most of your time with friends and be sure to include the above great guy weekend trip ideas in NYC on your itinerary. From enjoying nature to sipping craft brews to catching a comedy show, three's a little bit of something for everyone in the Big Apple.