Aviation museums house some of the coolest collections of humanity's engineering marvels - flying machines, aka airplanes, and everything that led up to the modern airplane. Aviation actually begins far before the invention of the first functioning powered airplane by the Wright brothers in 1903. It includes theoretical and experimental designs beginning with blueprints and proceeding through gliders and balloons before that. Aviation museums include these homages to the early history of man's first dreams of flight. Today, there are literally hundreds of aviation museums around the world and that means that it is very likely that there are aviation museums near you that are perfect for a father and son getaway or even just a regular guys weekend.
There are simply too many aviation museums to list all of them, so here are our favorite ones that we think all guys should visit at least once!

Smithsonian Air and Space - Udvar Hazy Center
This aviation museum is actually a satellite annex of the main museum of the Smithsonian's National Air and Space Museum, which is located on the National Mall in Washinton, D.C. The Udvar Hazy Center is located in a section of the Washington Dulles International Airport in Fairfax County, Virginia - which makes for a fascinating layover if you happen to be passing through Dulles Airport! The museum itself comprises two large hangars, including a restoration hangar filled with unique aircraft from throughout the history of aviation, and provides a glimpse into the restoration and care of the Smithsonian's collection of aviation history. Many unique items that were too big to fit into the National Mall museum, including the Enola Gay, the B-29 that dropped the first atomic bomb on Hiroshima, are housed here. The Space Shuttle Discovery is also housed here.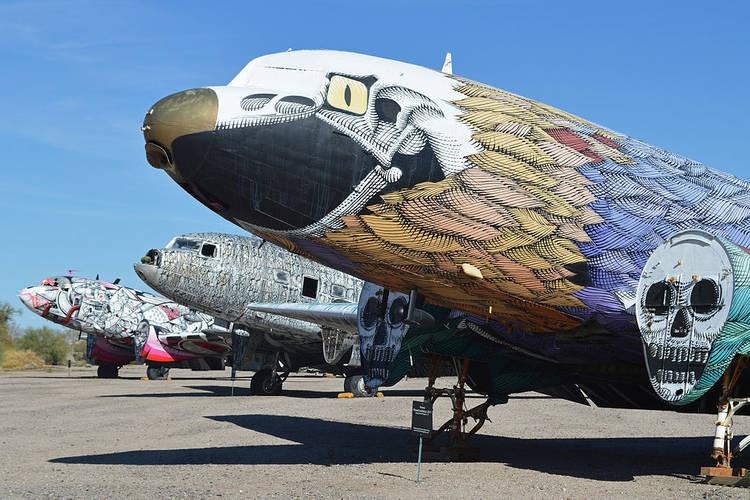 Pima Air & Space Museum
One of the world's largest air museums, Pima Air Museum (aka Pima Air & Space Museum) is located in Tucson, Arizona. It is nearly 127 acres and features almost 300 unique air- and spacecraft on its grounds. The museum is adjacent to Davis-Monthan Air Force Base. One of the coolest things to do here is to visit the "Graveyard of Planes", the largest aircraft storage and preservation facility in the world - tours leave daily. Five separate hangars contain a variety of historical aircraft, from a Fleet Model 2 to a B-29 Superfortress.
The Museum of Flight
Seattle aviation museum, The Museum of Flight represents one of the largest and most diverse collections of aviation and space exhibits and artifacts to be found anywhere in the United States. Highlights include Vietnam Veterans Memorial Park complete with a B-52G Stratofortress, a Lockeeh M-21 Blackbird, a collection of Boeing passenger jets including 247D, 727-022, 737-130, and 747-121 as well as a 787 Dreamliner. The museum also includes a 23,000 square foot site where Seattle aviation fans are volunteering to renovate and restore aircraft to full exhibition quality and there are generally 3-5 projects underway at any given time. While Seattle's Museum of Flight has one of the most complete collections of historic and modern Boeing aircraft, true fans will also want to take part in tours of the Boeing plant located a short distance from Seattle at their Everett, Washington assembly plant.
Florida Air Museum
The Florida Air Museum shares a heritage of celebrating all things aviation-related with the famous SUN 'n FUN Fly-In and is also located in the City of Lakeland, Florida, and in the same area where the annual fly-in is located. The museum highlights Florida's rich aviation history from the days of early pioneers to modern history. It is one of the few institutions to house memorabilia from Howard Hughes and the centerpiece is clearly the Navy's Vertical Riser and other naval aviation items on loan from the National Naval Aviation Museum in Pensacola.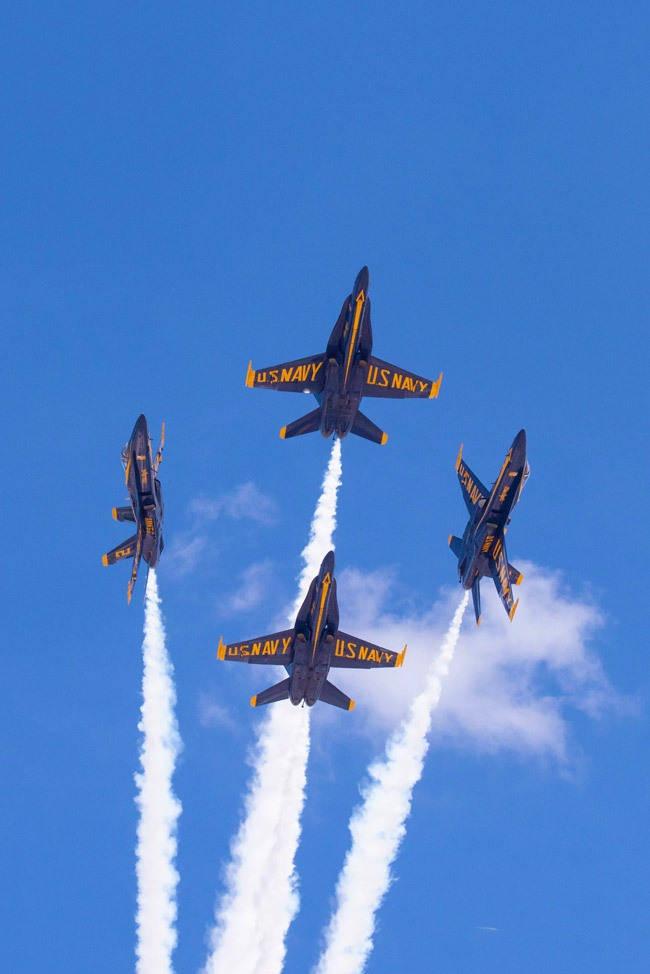 National Naval Aviation Museum
The National Naval Aviation Museum in Pensacola, Florida - home of the US Navy's Blue Angels - is the world's largest museum dedicated to Naval Aviation. This incldues more than 150 restored aircraft and 350,000 square feet of exhibit space outdoors on its 37-acre grounds. Aviation highlights here include experimental and prototype Navy aircraft, flight simulators, and an opportunity to watch Blue Angels practices and meet the pilots.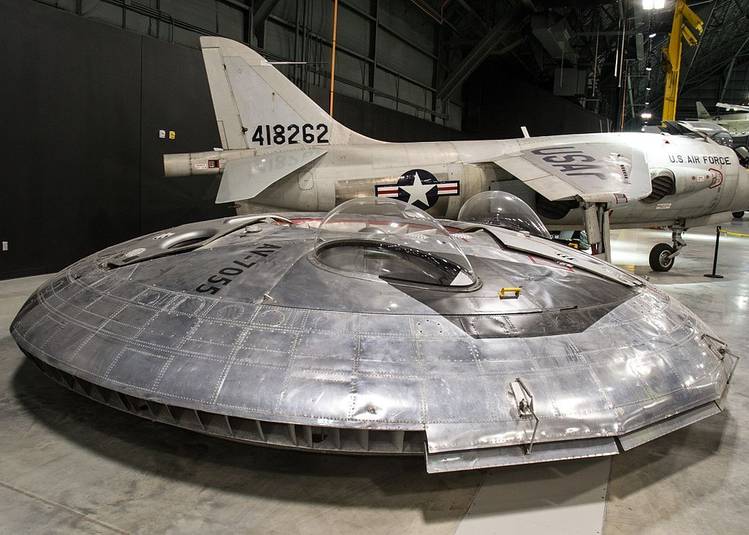 National Museum of the US Air Force
The official museum of the USAF, this museum is a must-see for any aviation buff. Located at Wright-Patterson Air Force Base near Dayton, Ohio, it houses one of the world's largest collections with around 360 aircraft and missiles on display. Because of the quality of its collection, it remains one of the top tourist attractions in Ohio with over 1.3 million visitors a year. The museum houses several presidential aircraft, such as those used by Roosevelt and Eisenhower.

Canada Aviation and Space Museum
The Canada Aviation and Space Museum serves as the national aviation history museum of Canada and is located in the capital city of Ottawa, Ontario on the site of a former Royal Canadian air base. The collection highlights Canada's contributions to the world of aviation and space technology including more than 130 aircraft and aviation-related artifacts from both civil and military service. Highlights include surviving pieces of the famous Avro Arrow (a 1950's-era jet fighter designed and built in Canada), the original Canadaarm used on the Endeavour space shuttle, and the Lancaster bomber used in the Second World War.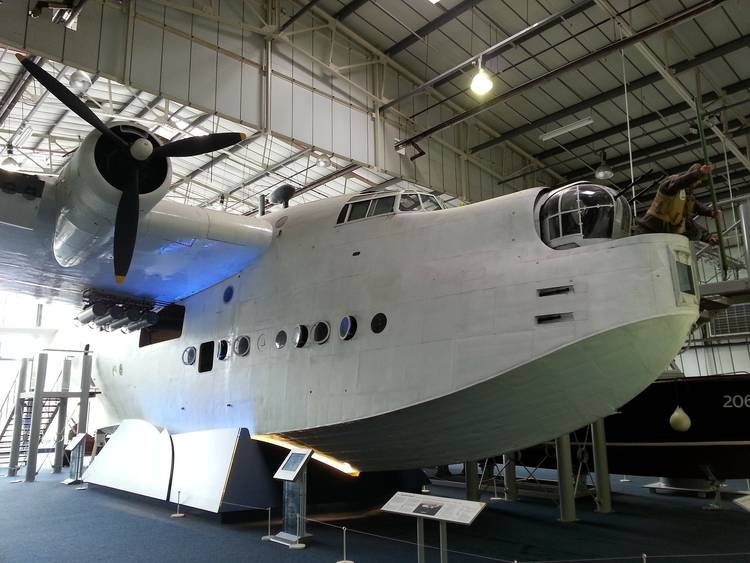 UK Royal Air Force Museum London
The Royal Airforce Museum has two locations in Cosford and also London, UK where guests can explore the history of British military aviation. Highlights here include an exhibit of First World War aviation and British as well as allied aircraft including a Boweing B17G Fortress, a BAe Harrier, and other aircraft produced and used in the Royal Airforce.

Central Air Force Museum Russian
This is one of the world's largest aviation museums and contains the largest collection of Russian aircraft. Around 200 aircraft are on display, as well as military uniforms, weapons, and missiles. Tours are conducted by Russian ex-pilots, which gives a unique touch to the tour. Prior to 1999 the museum was closed to the public since it displayed Soviet-era classified prototypes. Visitors are advised to confirm the museum is open, as it is often only occasionally open.
China Aviation Museum
If you visit Beijing, chances are you'll be flush with things to do. However, be sure to make time to see the China Aviation Museum, 25 miles north of Beijing. With more than 200 aircraft on display, you can see the evolution of aircraft from a 1903 Wright Flyer replica up to modern Chinese military jets. Also on display is a Ilyushin Il-18V which was Mao Zedong's personal aircraft.
French Air and Space Museum
The French Air and Space Museum is also known as Musée de l'air et de l'espace in French, is located on the eastern edge of Le Bourget airport north of Paris. Established in 1919, it has been filled over the decades with aircraft from the entire history of aviation. Especially highlighting WWI era planes, it also has two Concords open for exploration. The museum also has the only known remaining piece of L'Oiseau Blanc (The White Bird) which was the first airplane to attempt a Transatlantic crossing from Paris to New York in 1927. It disappeared into the Atlantic two weeks before Charles Lindbergh's famous crossing.