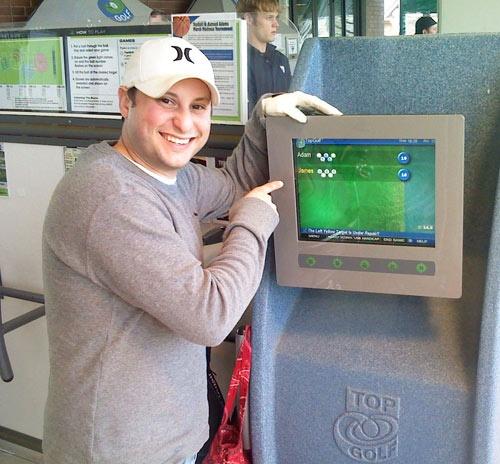 What happens when you combine a golf driving range with the social aspect of bowling and throw in a full bar menu and waitresses who never let your beer go empty? Well you get probably the most awesome golf experience that any guy could ask for!
Top Golf has three locations in the United States but I am sure there will be loads more locations nationwide once this catches on.
The concept is very simple, Top Golf uses balls that have a chip in it to register whose it is and has targets in the field that you can aim for. Based on where the ball lands and how close to the pin it is you get a certain number of points. Also, because it is more of a game, it becomes a social activity, not just a solo sport where you go and wack a bunch of balls for practice.
Top Golf is perfect for any guys night out, or guys weekend and if you are planning a Chicago, Washington DC, or Orlando mancation then Top Golf MUST be on your list of things to do!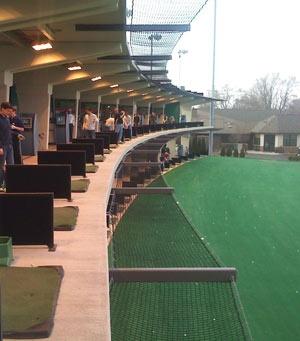 The Top Golf location we visited is in Wood Dale, IL, just outside Chicago but my understanding is that it is a very similar to the other locations. This location features 3 levels of driving bays and is open all year round!
That is quite a feat for an area that gets tons of snow, but on the day we went - a cold March day of 38 degrees, there were quite a few people golfing and with the heater on the cold was definitly no problem.
There are two other locations in the US currently, one near Washington, DC in Alexandria, VA and another in Dallas.
There are a variety of memberships that you can get to top golf, ranging from Individual Memberships to Family, and Executive / Corporate memberships. Though if you want to just play a couple games that's ok too and individual games are priced at $6 or $3.50 from 8 a.m.-3 p.m.
After buying your games, players head on over to the Ball Servant where you insert your card and it encodes your name on the microchip in each ball so that the scoring computer can tell who's ball scored what points.
Once you have your balls all set up, it's time to pick a driving bay - like bowling, each bay has the scoreboard, seats etc.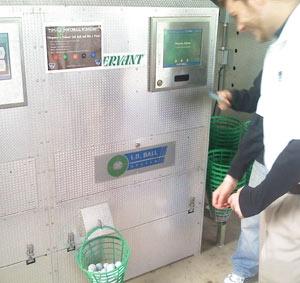 There are a variety of games you can pick, but on this day we just did the normal Top Golf game where you get points based on how close to the pin your ball lands.
The Top Golf even features a lounge / Executive Suites area complete with foosball, shuffleboard, and TVs so you can watch the big game - all while enjoying great food and drinks from the bar.
Rental prices start at only $20 per hour for a single bay, or $75 per hour for the entire room (plus the cost of the games). For the ultimate guys night out they also have a variety of packages ranging from the $30 ($25 in advance) Guys Night Out (includes 2 games, 3 drinks, and 1/2 price appetizers.
Or if you are planning your own Guys Night Out, they have a package designed just for us ...
Guys Night Out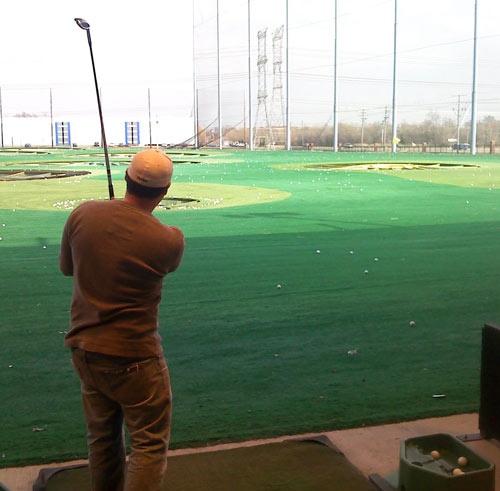 • Two (2) Hours of Open Bar Including All House Brand Liquor, Domestic and Imported Draft & Bottled Beer and Soda
• Appetizer Platters for Each Golf Suite (Includes Spicy Buffalo Wings, Mini Italian Beefs with Cheddar & Mini Tacos)
• TopGolf Annual Playing Card with Two (2) TopGolf Games for All Guests
• Reserved Standard Golf Suites
(Number of Suites Based on Guest Count & Availability)
$35.00 Per Person
* Upgrade to include all premium liquor - $8.00 per person