With the introduction of a new generation of cruise ships comes the opportunity to rethink conventions and try new things. Sometimes those innovations work ... and other times they need some tweaking to get right. Norwegian Prima is a great example of this and it appears to be an indicator that Norwegian Cruise Line is moving in a new direction, where passenger comfort and enjoyment are just as important as bullet points on a feature list.
Up until just before the pandemic, the reality was that most cruise ships were more similar than they were different. This was true within different cruise lines ... but it was also true between the lines as well. For example, experienced cruisers will recognize that with a few exceptions and iconic features - almost all cruise ships featured a giant theater, a large main dining room, and cabins that were utilitarian at best. This is especially ironic since in the real estate market, people pay big money to build elaborate bathrooms with comfortable showers and toilet spaces. For some reason though, cruise ships followed the lead of aircraft designers and related the bathroom space to something a step above a broom closet.
On Norwegian Prima though, it was clear that they wanted to do something different and it's pretty clear that they accomplished that. Let's take a look at a few of these innovations that truly set Prima apart from her sister ships in the Norwegian fleet but also among others on other lines.
Spacious Cabins And Bathrooms
Norwegian Prima's cabins are possibly the number one selling point of this ship for folks that are bothered by tiny spaces, especially in the bathrooms. It would seem that the designers took the negative feedback from Norwegian Epic to heart when they designed Prima. Simply put, among mainstream big ship cruise lines, Norwegian Prima has the absolutely best standard balcony cabins!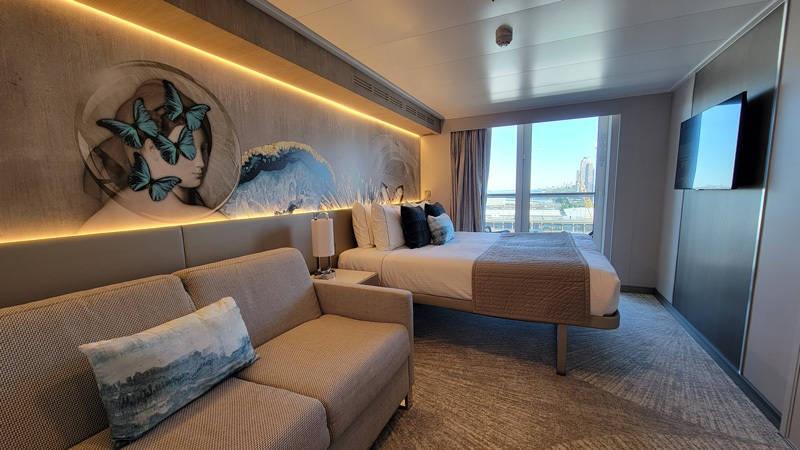 Not only are they modern - as you'd expect - with USB-A as well as USB-C ports to charge all your gear but the they are more spacious and beautifully decorated too. On the balcony, gone are the cheap metal chairs that are more utilitarian and they are comfortable.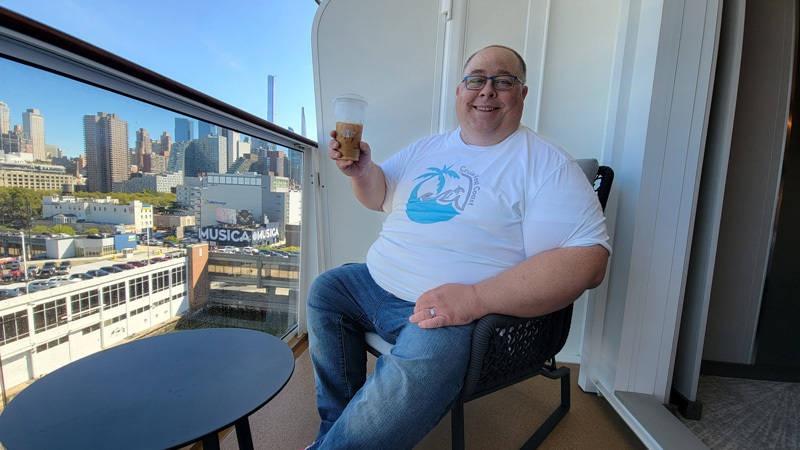 With regards to the chairs, this was the ABSOLUTE FIRST TIME that I've felt comfortable enough to truly spend time to relax on my balcony. I'm a bigger guy so perhaps smaller folks out there are ok with the hard chairs found on most other cruise ship balconies but these were not only comfortably wide but also soft enough to be comfortable with a gentle recline as you lean back.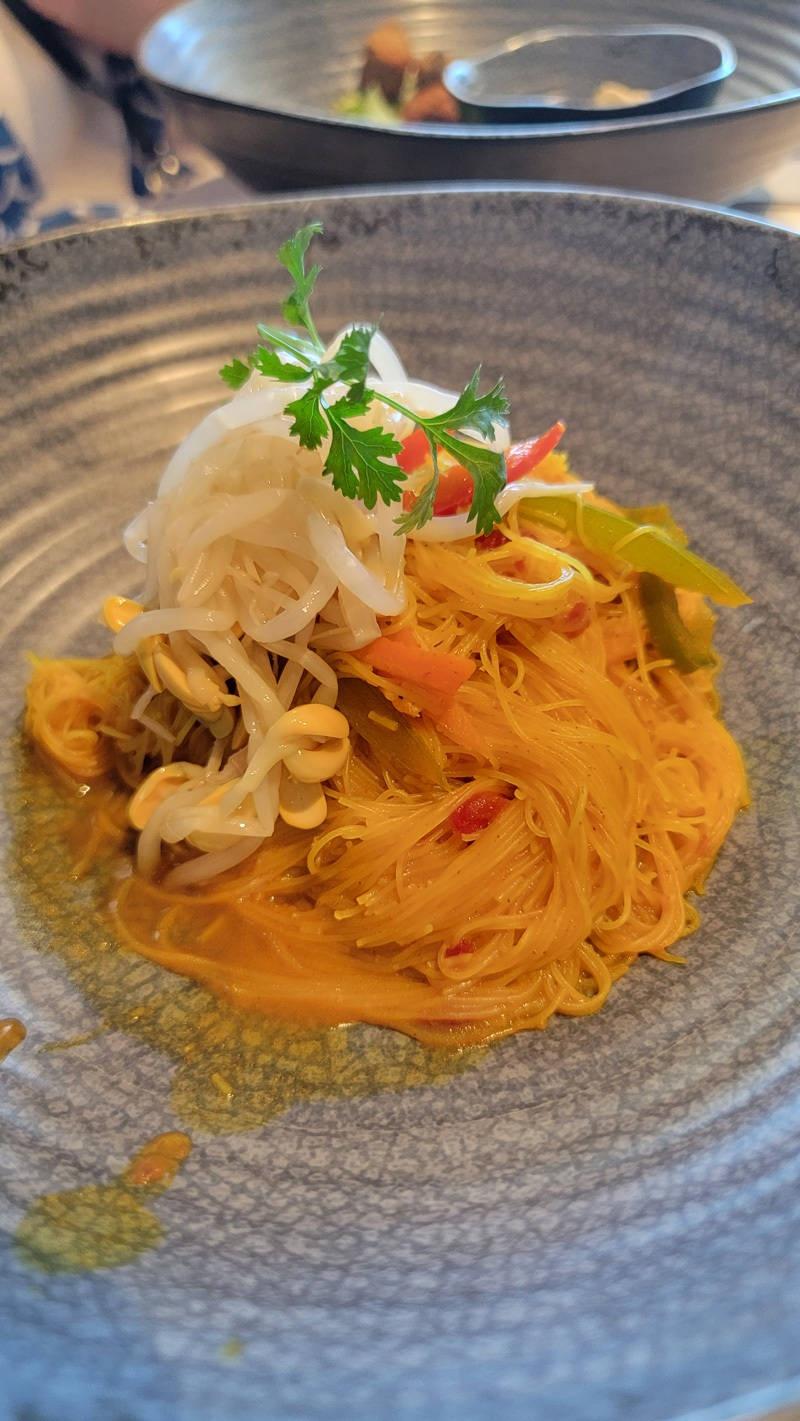 Indulge Food Hall
Even before the pandemic began to make buffets less desirable, some cruise ships were looking for an alternative. We saw this first on Virgin Voyages "The Galley" and now the concept has been expanded to become the "Indulge Food Hall" on Norwegian Prima. While there is still a substantial buffet on Prima for all you buffet fans, Indulge is a concept that I hope they will find a way to refine and integrate into other older cruise ships at some point.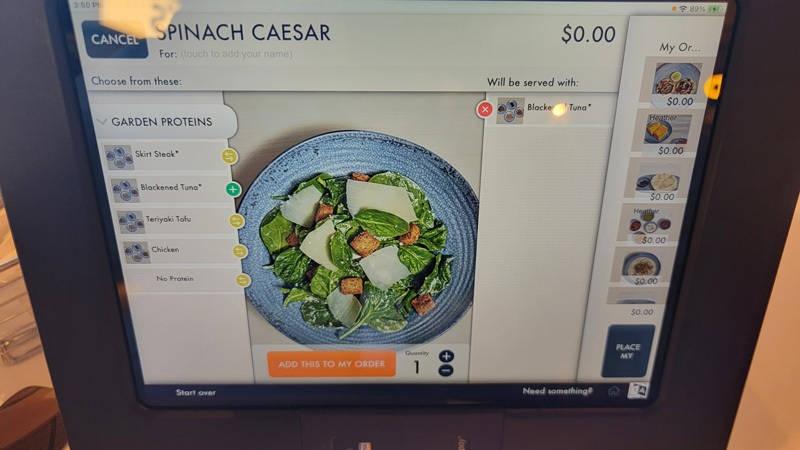 Imagine walking into a giant cafeteria space with 11 different eateries and each table has a POS system that is exactly the same as found at Food Republic where you can order whatever you want. After placing your order, servers from each of the various venues will then deliver it quickly to your table. For those who have a particular favorite such as BBQ or Indian for instance, you can actually sit at those stations and watch as the chefs prepare the food as well.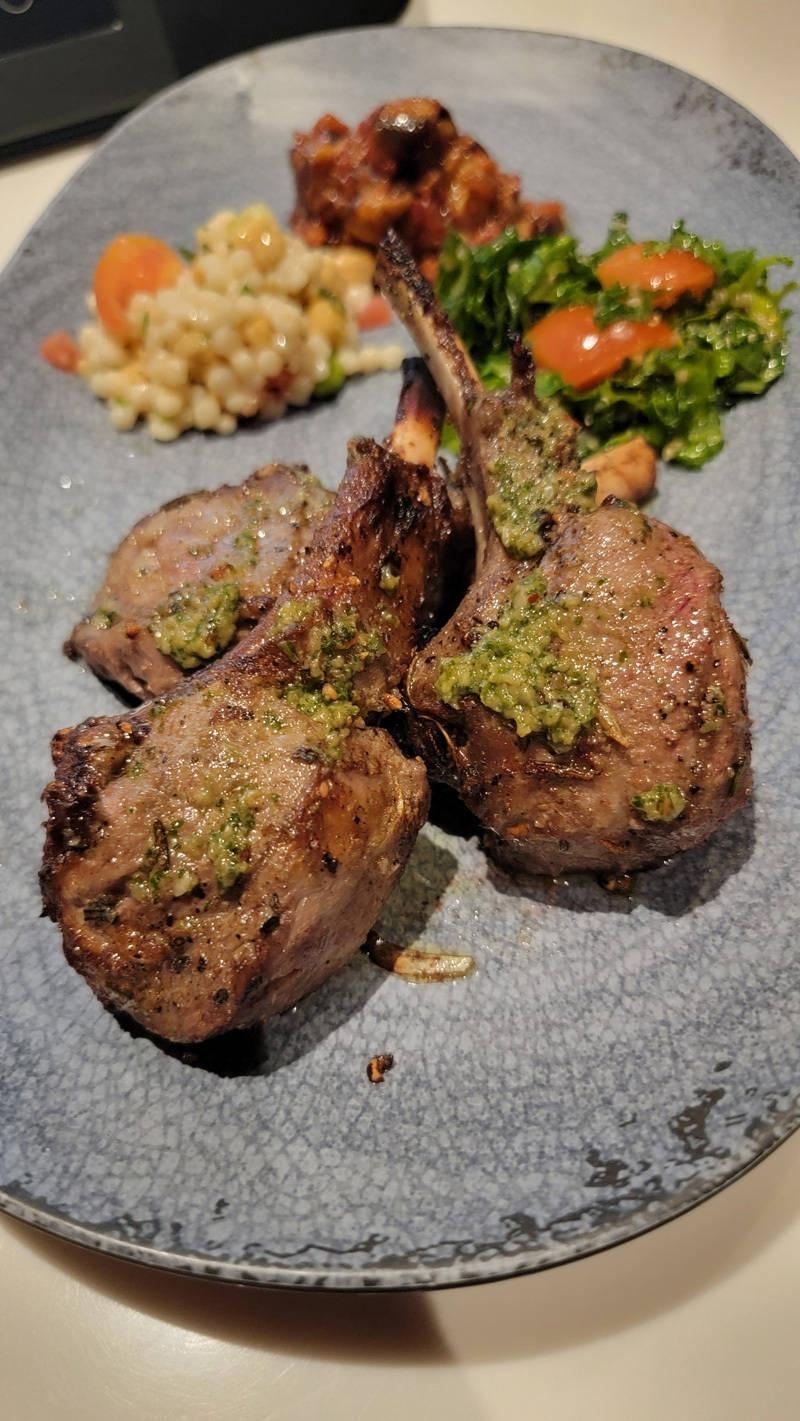 What makes this space even better is that everything (except some premium deserts and Starbucks) is complimentary. This is pretty remarkable since on previous ships Q Texas Smokehouse was a premium restaurant but here you'll find selections from that menu included at no charge.
On our four-day preview we spent as much time as possible exploring the menu here. Not only was the food excellent, this a much more enjoyable and relaxing way to enjoy a meal compared to wandering around a buffet area with a tray full of food trying to find a table while also wondering where your companions are sitting.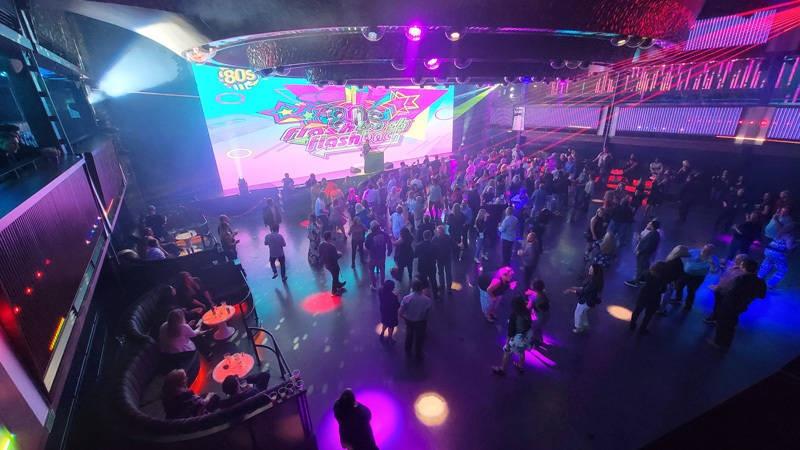 Multi-Purpose Theater Space
Norwegian Prima actually boasts a theater that while smaller than the 800 seat capacity found on Norwegian Encore, at 752 seats is actually a higher percentage of seats to guests than most other cruise ships. This is a good thing since "Summer: The Donna Summer Musical" is a spectacular show that was extremely well done (as you'd expect from Norwegian who has done a fantastic job at Broadway shows on its ships recently).
However, the challenge that all cruise ships have is that aside from the nightly shows, the theater space is largely underutilized during the day. The same can be said for the night club space as well. Here though, they can quickly transform the theater into a Vegas-style dance club by retracting the seats to create a cavernous space with room around the balcony area for folks to relax with a drink as well as tables on the sides of the dance floor too. Once again, Virgin Voyages tried this and so did Carnival but for the first time, the space actually feels like a real theater. Likewise, the nightclub space also feels right, including space folks to dance off desert or just spend time people watching before heading to bed.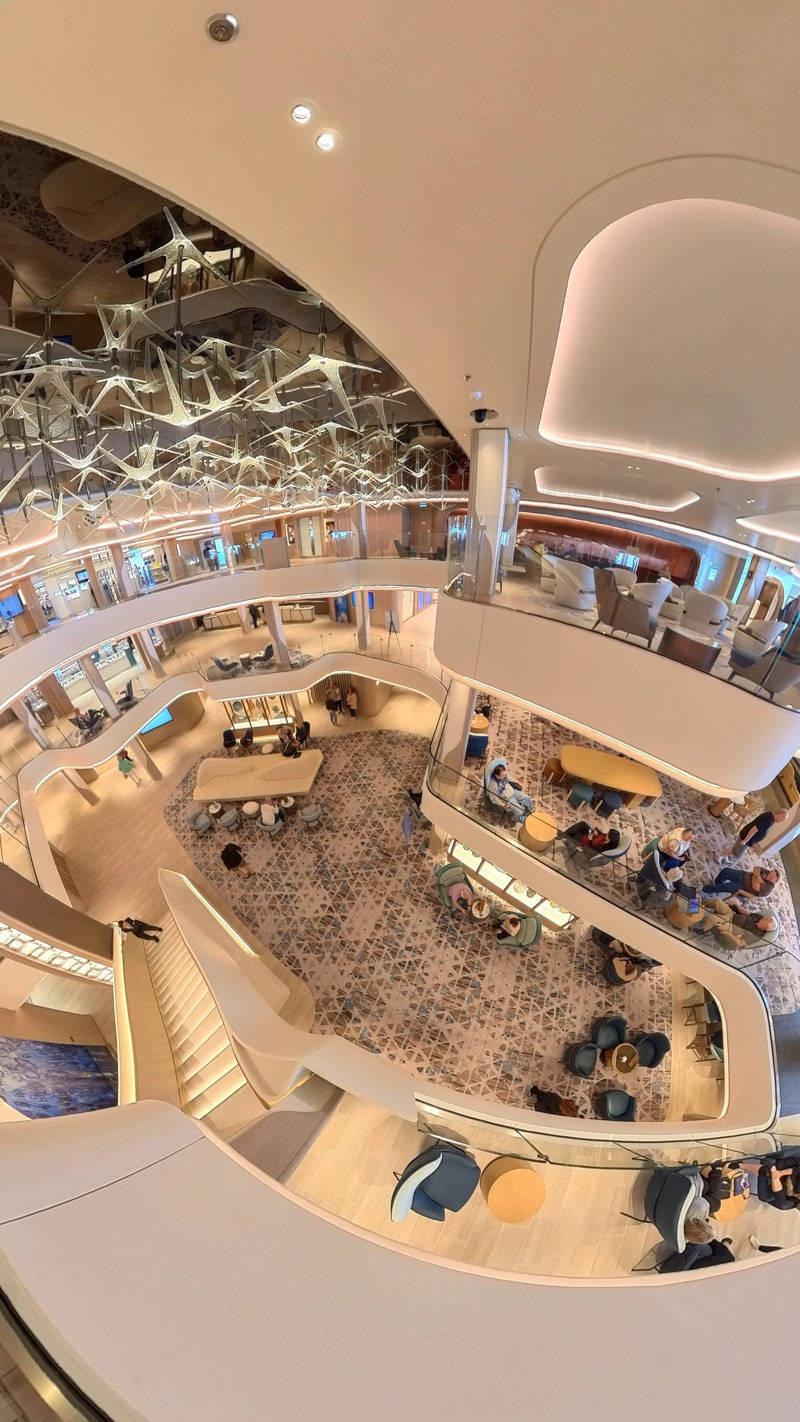 Less Cliché Themes And More Luxury
Finally, from the moment you walk aboard Prima it is clear that this is a massive departure from the previous generation of ships - all of them. Themes and cliche "fun" statues as well as other design elements have been somewhat controversial and while some folks like myself absolutely LOVED Joe Farcus designs from decades ago but appreciated the fun themes that Norwegian's previous ships had such as the "Sugar Can Mojito Bar" or "Q Texas Smokehouse" where it was clearly a more refined theme than you might find on ships from Carnival and Royal Caribbean perhaps.
The downside however is that at least on this voyage, the variety of music was severely lacking. There's no country band in a BBQ venue and no Latin band in Sugarcane for instance. We may find a crooner in Metropolis though at some point and other venues may also have a music program that creates a unique experience but for right now it felt somewhat lacking in this regard.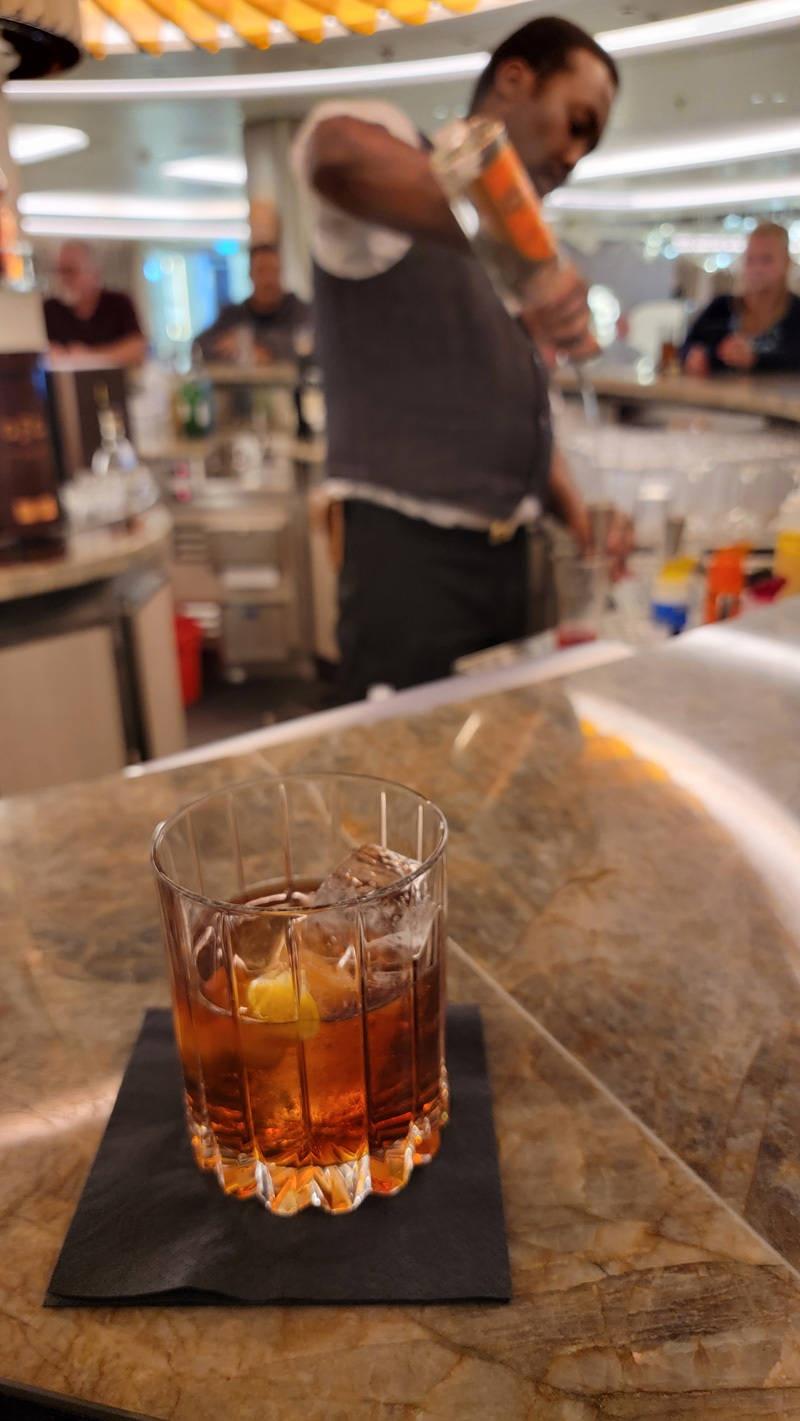 To be completely fair, this transition has been in the works for a while ... compare the interior design of ships like Norwegian Jewel with it's Tsar's Palace main dining room and fake palm trees on deck to Encore, Joy, and Bliss. You'll notice that the designers have moved on the spectrum from an experience that caters to fantasy and fun to one evoking a more contemporary luxury experience closer to a small-ship luxury cruise such as NCL's sisters over at Regent and Oceania.
While there are obvious visual elements, there are also more subtle ones such as Maltings - known as "Whiskey Bar" on Prima - now uses a Riedel glassware instead of a common glasses. To spirits connoisseur like myself this was an immediately notable difference. Not only did it immediately make me feel as though I was in a more upscale environment but the quality of the glasses now match the already excellent bar staff that draws me to spend my own money sailing with Norwegian Cruise Line.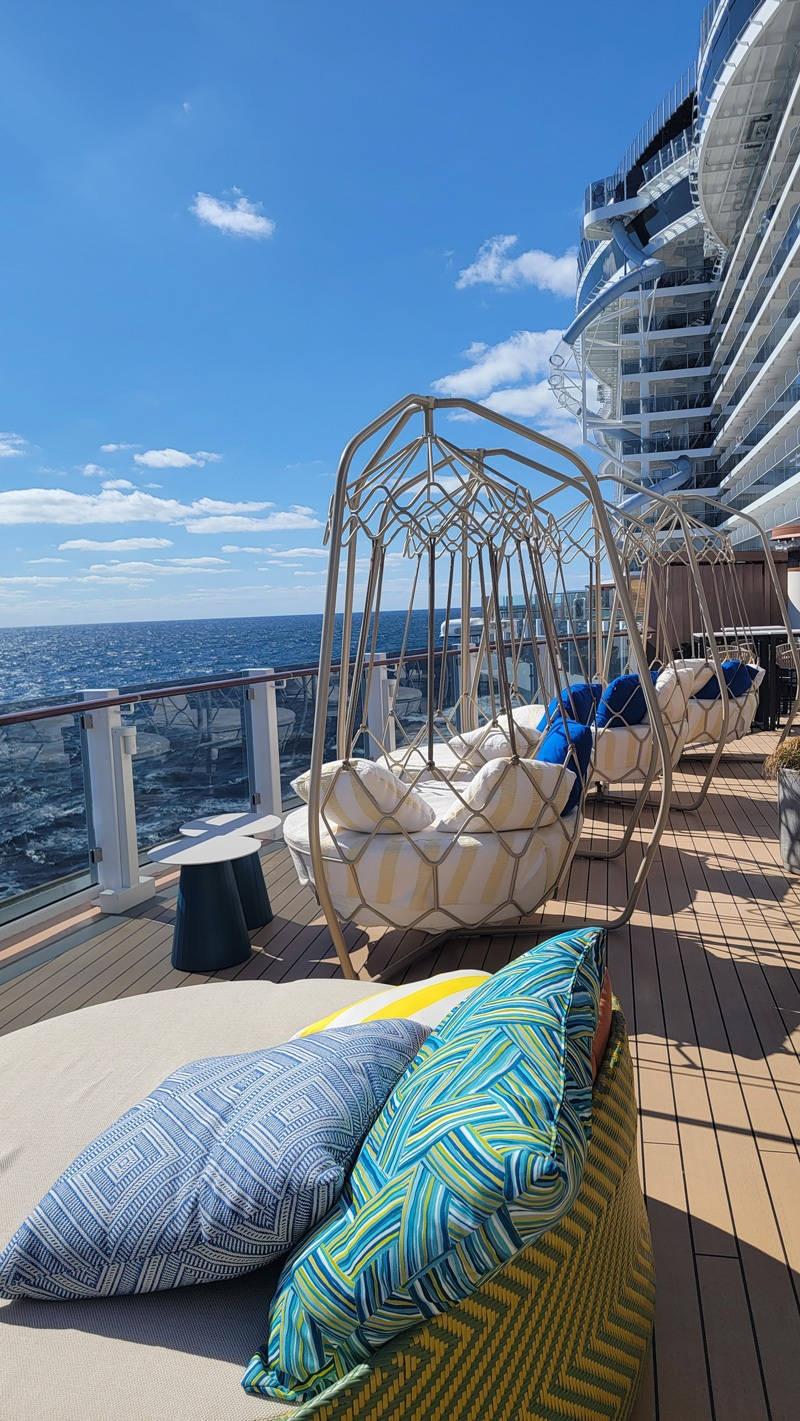 However, I do want to give credit where it's due. I'm purposely comparing Prima more towards those small-ship cruises than Princess for instance since Norwegian does it very well. It isn't just a thin veneer on Prima to make you feel like you might be somewhere else. Instead, Norwegian Prima is authentically something special with quality deck chairs on the balcony that are beyond anything else in its class, artistically designed spaces that feel natural instead of trying to look like something they aren't, and ultimately an experience that pairs extremely well with the robust Haven complex too.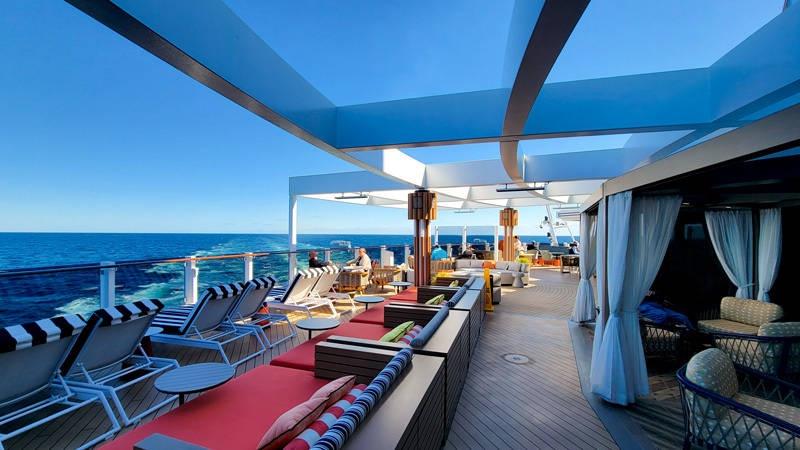 For instance, on some ships such as on MSC Seashore and truthfully even on previous NCL ships, guests staying in Haven who step outside their enclave would be walking through a completely different and inconsistent experience.
Here though, while Haven is still a step up in terms of quality and service - the two parts of the ship feel more consistent. This means for instance that you could have a family reunion with mom and dad or you rich cousin staying in Haven and the rest of the group in any one of the various cabin categories ... yet you can still have a fantastic cruise experience getting together for drinks and meals as needed.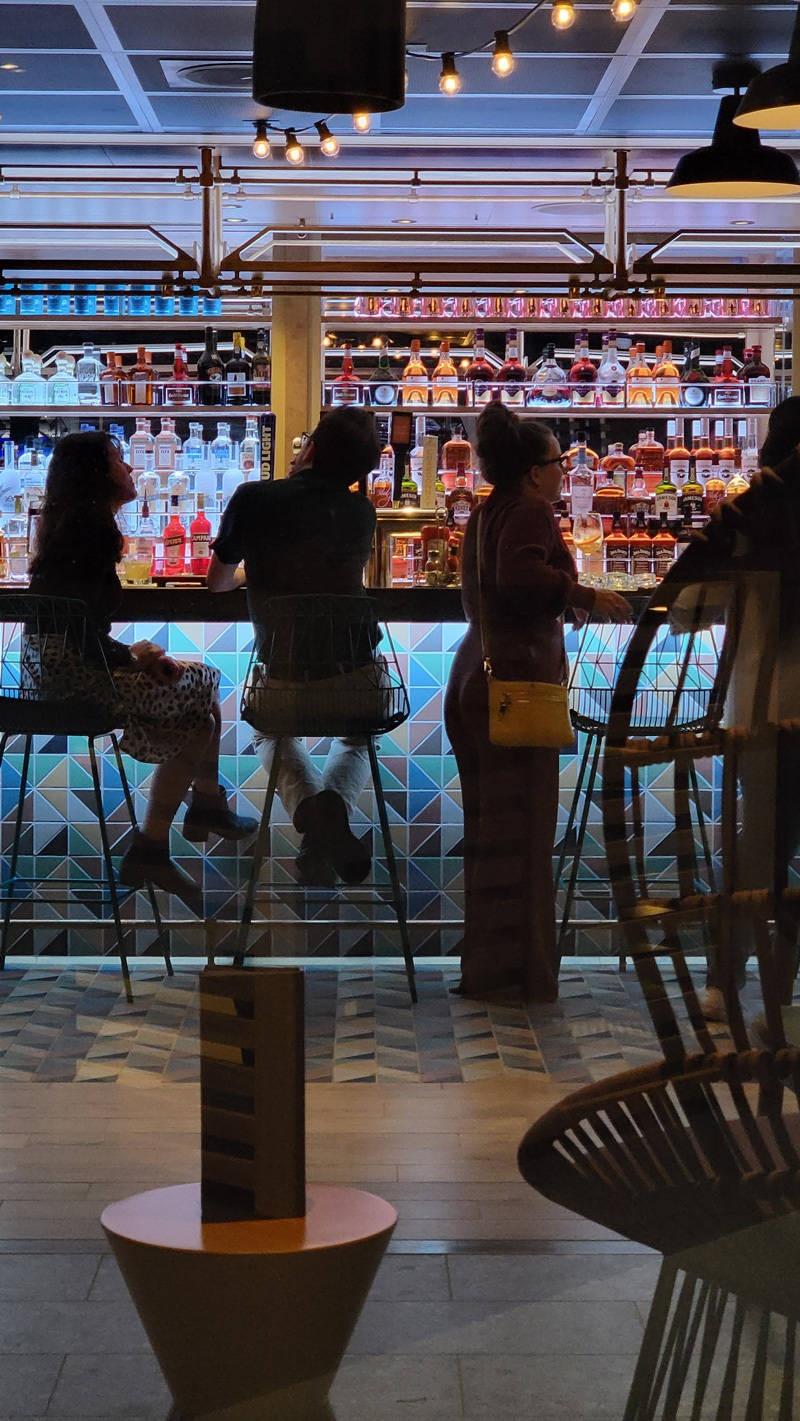 Prima Marks The Start Of A New Direction For Norwegian
Truthfully, I've never left a ship not knowing what to write about it, until now. There were parts of the experience that I didn't love (upsells on elements most cruisers expect to be included - mini golf I'm looking at you!) but the overall experience was very good except that it felt so different from the Norwegian ships that I've enjoyed sailing on in the past.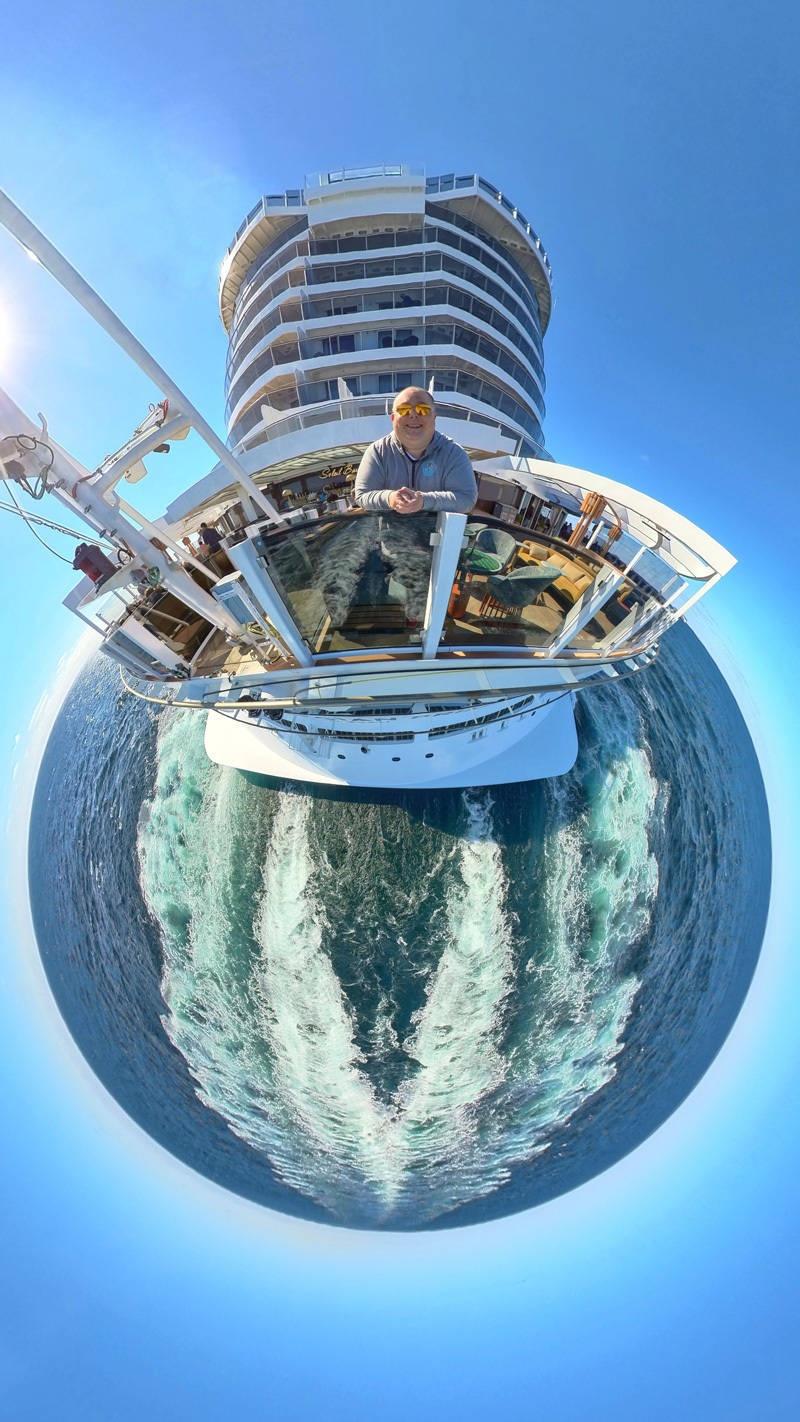 Regardless though, it is indisputable that NCL did a fantastic job with Prima. It is a beautiful ship that offers a lot of new experiences and makes cruising far more comfortable in certain areas compared to any other ship I've sailed on.
Ultimately though, this is why it is so important to work with a travel advisor like Heather from Flow Voyages, or even just simply reach out to me and ask your own questions. For me personally, I'm equally excited to sail again on Bliss and Encore as I am on Prima since the things that matter like a great beverage program and some of the best food at sea are found on both of them!