In a market that is nearly saturated but at the same time working feverishly to expand its reach, the cruise lines are in a fight to find a way to fill their ships and bring in new cruisers. While other lines are building ever bigger boats with features unheard of at sea, Carnival decided to focus on entertainment and creating once-in-a-lifetime experiences that are surprisingly affordable. Earlier this month we had the opportunity to spend a week on the brand new Carnival Breeze and experience it for ourselves.
Unlike "themed cruises" the band isn't actually on the ship during the voyage, so that means that you can still have a "normal" cruise experience but on concert night things turn up a notch. On this cruise, we started in Miami followed by stops in Ocho Rios, Jamaica, Georgetown, Grand Cayman, and then during our stop at Cozumel, Mexico the band loaded their equipment on the ship and we stayed in port till about 1 a.m.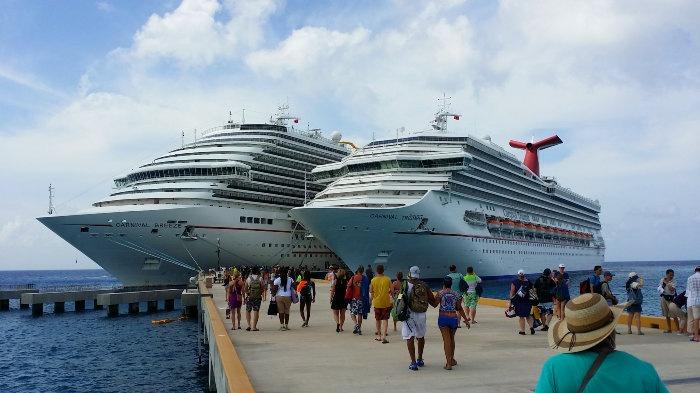 I'll save the review of the cruise for a separate article, but this was our first time experiencing a "2.0" ship and it was awesome with new venues like Cucina del Capitano, Red Frog Pub, DJ Irie trained DJs, the new Carnival "House Band" concept and more. In short, even without Styx joining us for one night Carnival Breeze had hands down the best entertainment I have experience on any ship to date and I can't wait to go back again!
That video pretty much sums up the Carnival Live experience. It combines the best of an amazing intimate concert with the fun and adventure that only a cruise vacation can offer.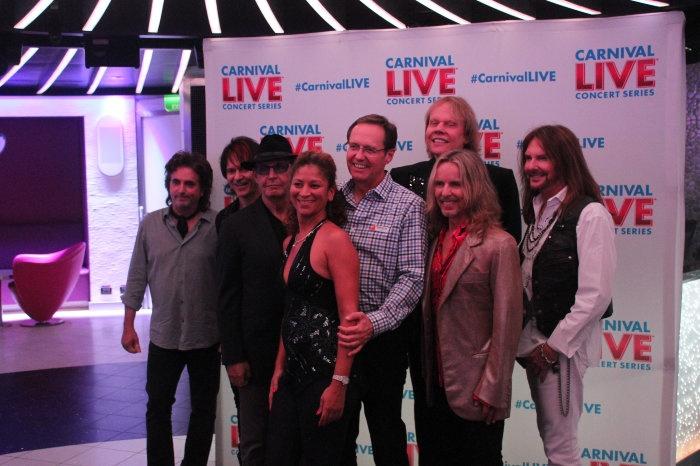 While we had our VIP passes, any guest could buy VIP tickets for between $100-$250 depending on the band and get seats in the first few rows, a commemorative VIP pass, and an exclusive meet and greet with the band including a photo. Normal tickets cost between $20-$60. For 2015 concerts, tickets will range from $35-$60 and VIP will range from $125-250, so still an amazing deal for such an awesome experience.
Leading the concert concept for Carnival is Bernie Dillon (above) who brings with him years of organizing concerts for some of the top casinos in the country and experience working with pretty much everyone who's anyone in the entertainment industry. It will be exciting to see where he takes this program as it develops (and who who brings with him!)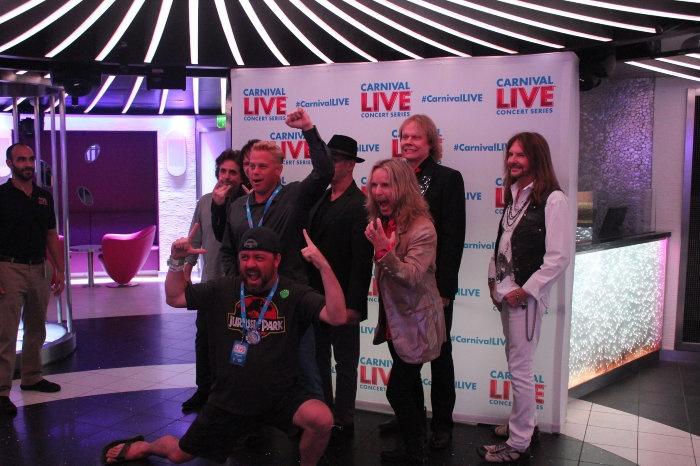 Getting to meet the band in a situation like this was an extraordinary experience. While ticket prices are going up for the 2015 series, this makes for a perfect mancation experience since it combines the thrill of doing something awesome like getting to meet the band, see them in a small venue (typically 900-1,300 seats depending on the ship) - plus all the other great stuff about cruising such as steak every night if you want it, tons of bars including the Red Frog Pub where they had a great acoustic guitar guy "Justin Time".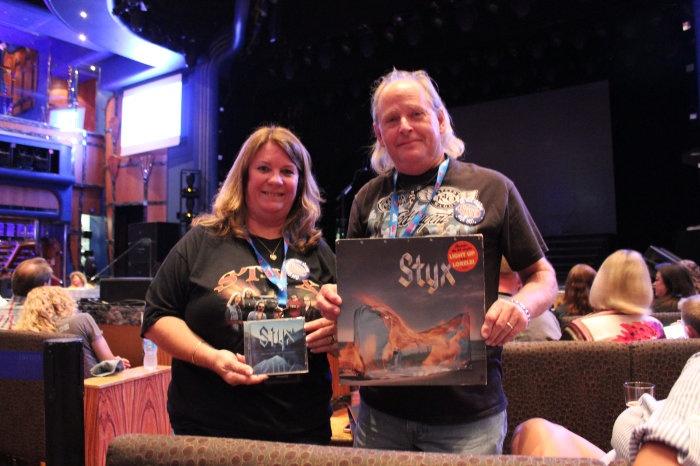 Of course, it's also a great opportunity to get away from the kids and go with someone special on a romantic getaway too. I met these folks at the concert and they were super fans who even brought their albums to get autographed. What's nice about this concept is that it isn't just for the "hard core fans" and it isn't just for the established cruisers. It is a great way to draw in the people that love a band's music and are just looking for an excuse to see them on vacation.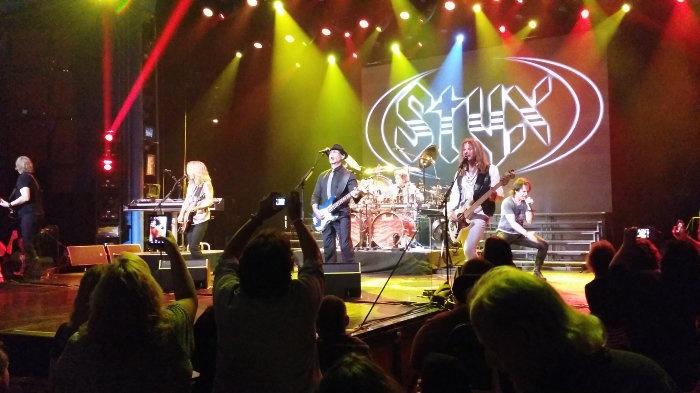 I always try to judge my experiences as a blogger by saying "would I do this again and pay for it?" In this case, the answer is a resounding YES and I want to bring friends with me too! In fact some of the folks that we met on this cruise are already looking forward to meeting up again in St Thomas in March to see Journey on the Carnival Liberty.
Ready to experience Carnival Live for yourself?

Upcoming 2014 - 2015 Carnival Live Concerts:
(dates are when the cruise departs from port)
Trace Adkins - Oct 31 and Nov 2
Jewel - Nov 9 and 10
Kansas - Nov 10 and 13
Lady Antebellum - Nov 16 and 17 (sold out)
Daughtry - Dec 1 and 2
REO Speedwagon - REO Speedwagon Dec 14 and 15
Journey - March 15 and March 15
Little Big Town - March 28, March 28 and March 28
Smokey Robinson - April 18, 19, and 20
Rascal Flatts - May 2, 3, and 4
Styx - June 13, 14, and 19
This Carnival Live concert schedule runs through June but Bernie promises me that there are some exciting announcements coming up next year covering the back half of 2015!